Serviced Office tour by LIG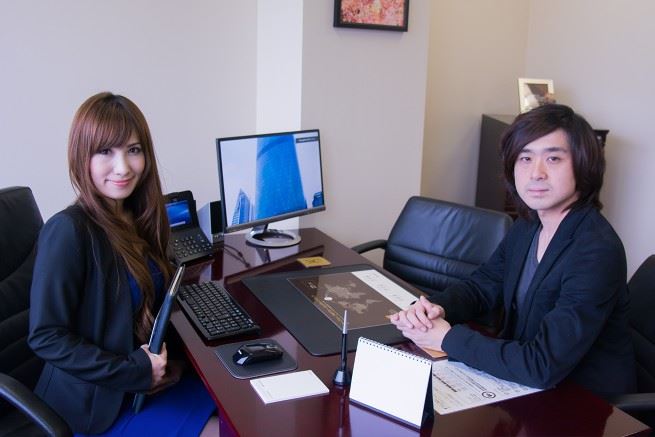 Hello everyone, my name is Ryohei Tuberculin.
In order to talk about Servcorp's "Serviced Rental Offices", I went to their offices in Ebisu.
Setting up an office in Ebisu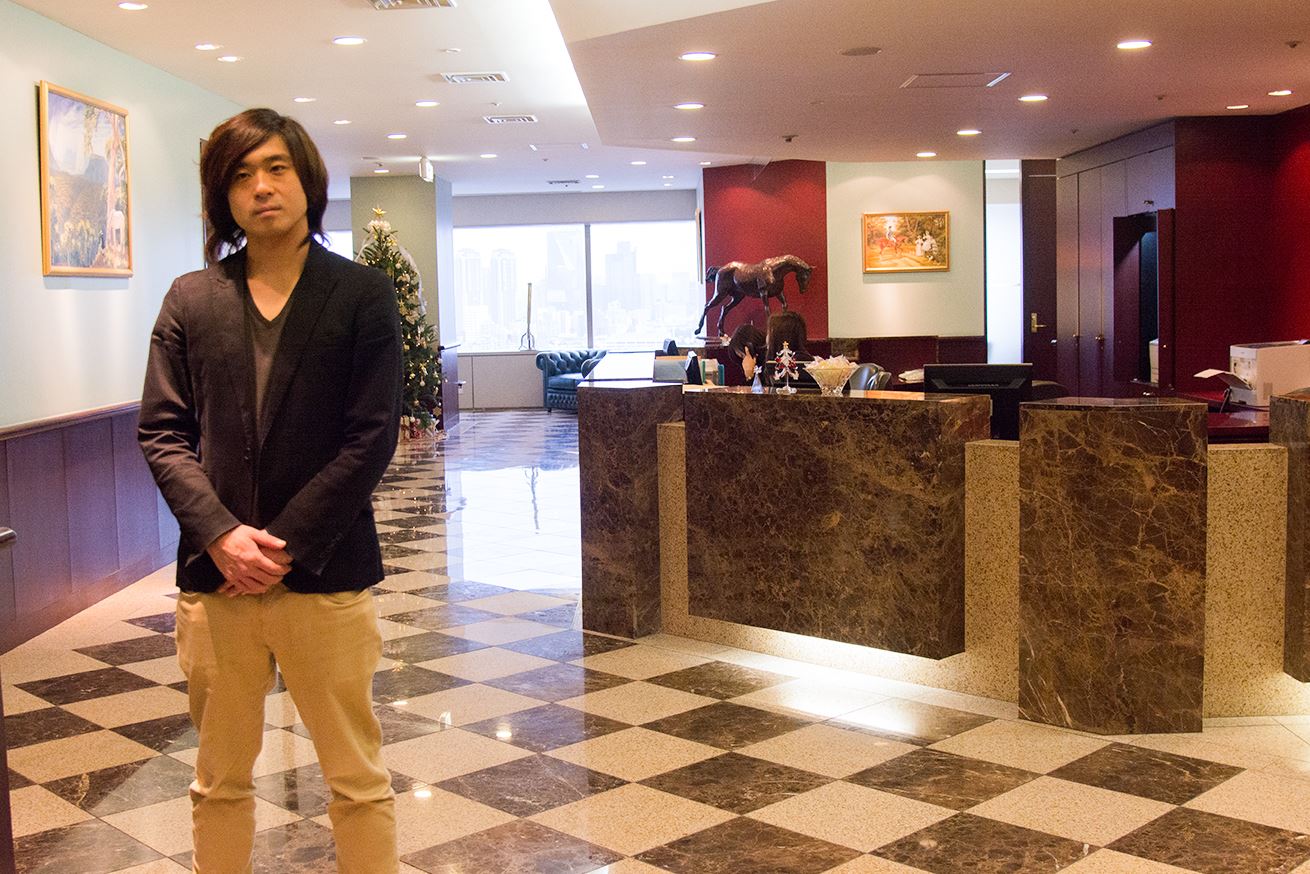 Servcorp is an office provider with over 150 locations around the world and even domestically within Japan, they have opened 22 locations. Even from just looking at the reception area, the offices are just brimming with class.
The location is within the famed Yebisu Garden Place. I thought, for me to be able to set up such a nice office in Ebisu would be difficult, actually it would probably be impossible.
But actually through Servcorp's Serviced Offices it quite simple and you can do it for a very reasonable cost. So what's it like?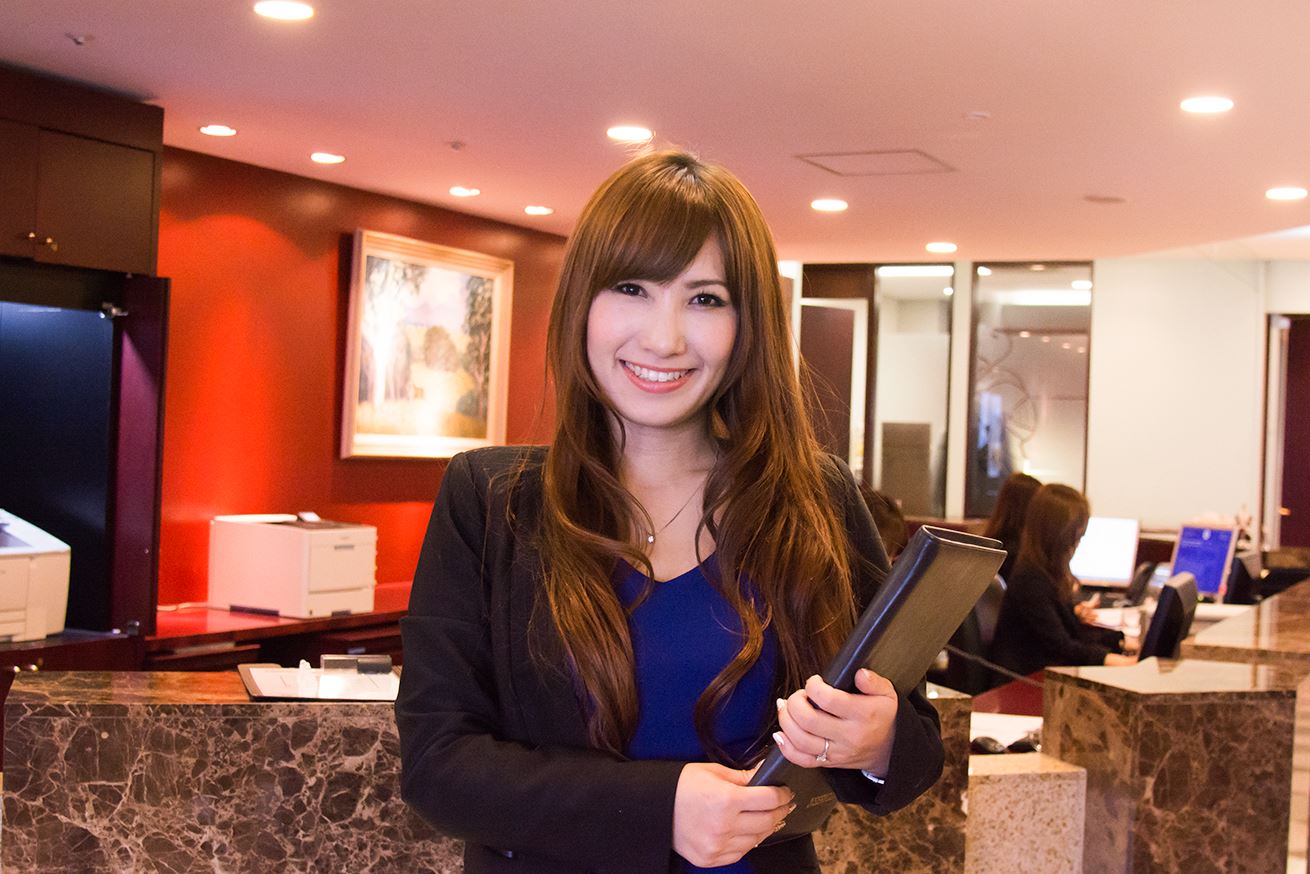 Today's guide was Sayuri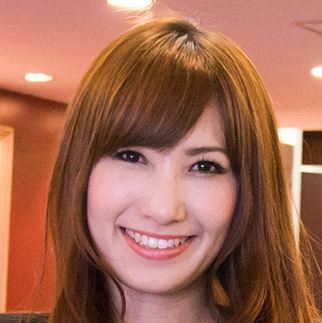 Staff introduction: Sayuri
A Servcorp Japan manager, she oversees both the Ebisu location itself, as well as the secretarial team.
So let's start the tour…
From the reception area to the waiting area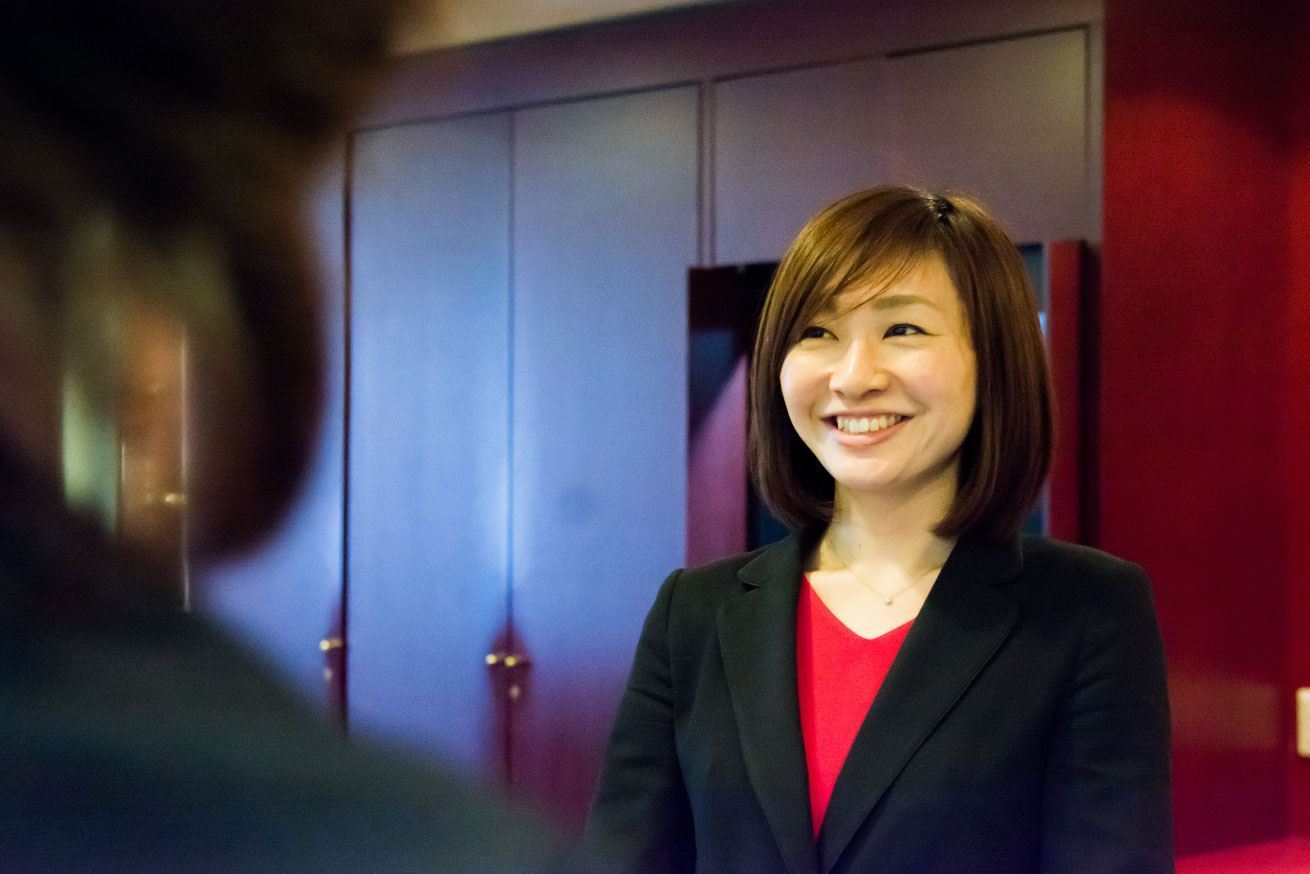 First, let's start with the reception area. Given that I came in quite suddenly on top of the fact my name is Tuberculin, the young lady at reception greeted me and took care of me with a friendly smile.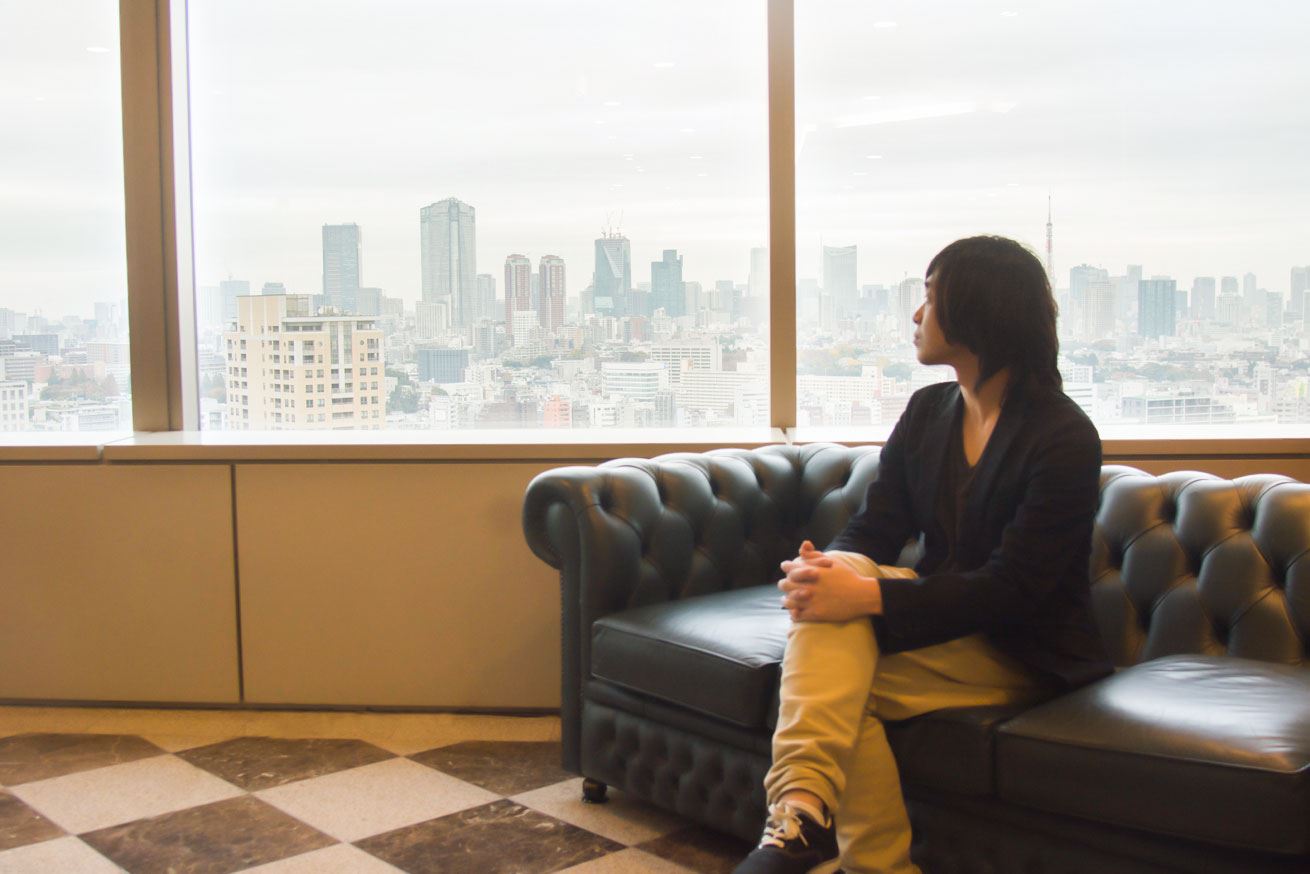 Once we were done at reception, I was taken to the waiting area. The view was incredible and here you can see Tokyo Tower, the Tokyo Skytree, Rainbow Bridge,etc.
Unfortunately, today was cloudy, but I was told that on a clear day you can even see Mt. Fuji.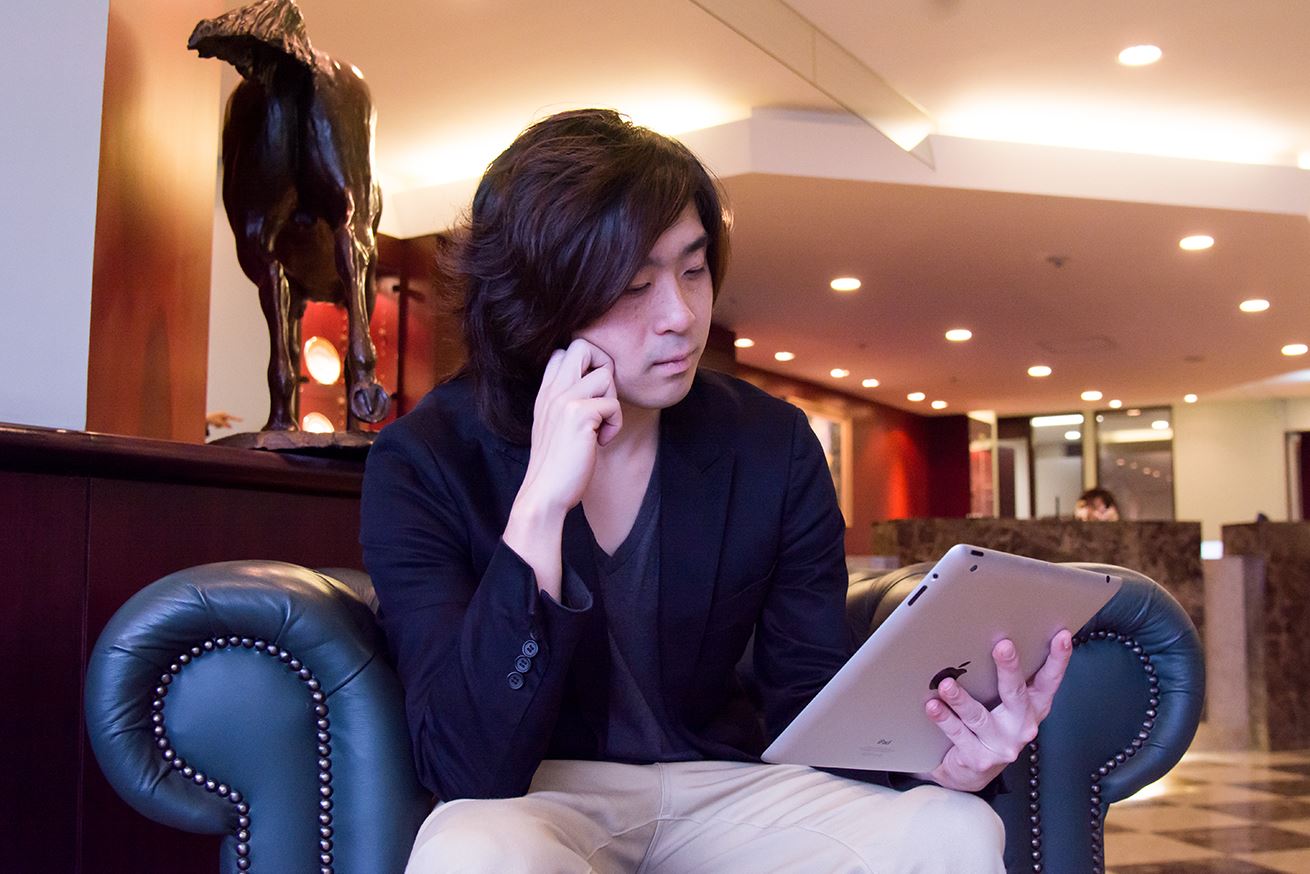 During my wait, I was handed an iPad and very kindly requested to watch a video which would show me the facilities. Here, I was shown the many ways Servcorp can help me get my office up and running. Let's look at some of them:
The process when setting up an office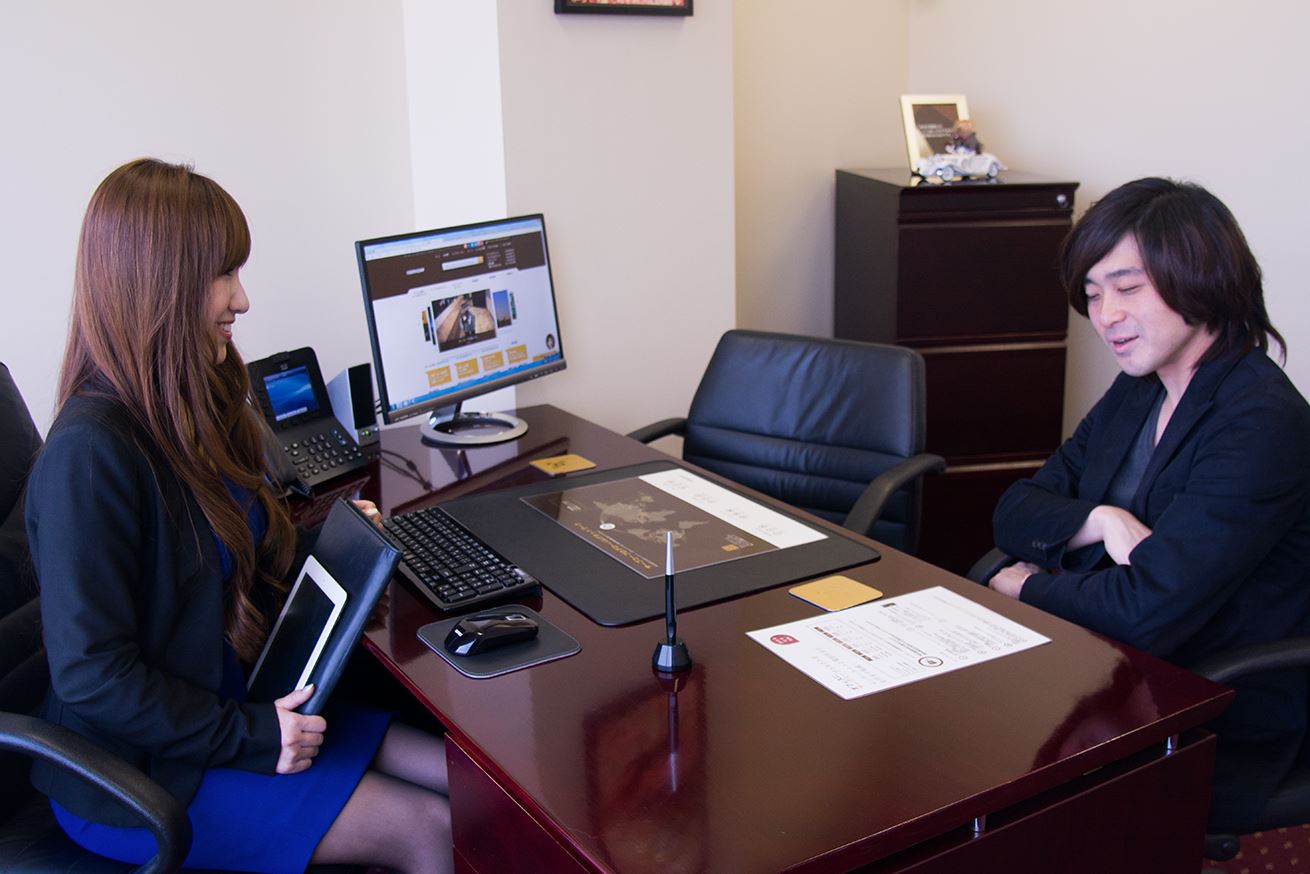 So we've come to the procedural part of setting up the office.
If you register in advance, they can set up your own business phone number in mere minutes, as well as receiving business cards with that number. But even though I didn't setup in advance, they entered by information on the spot. What a relief.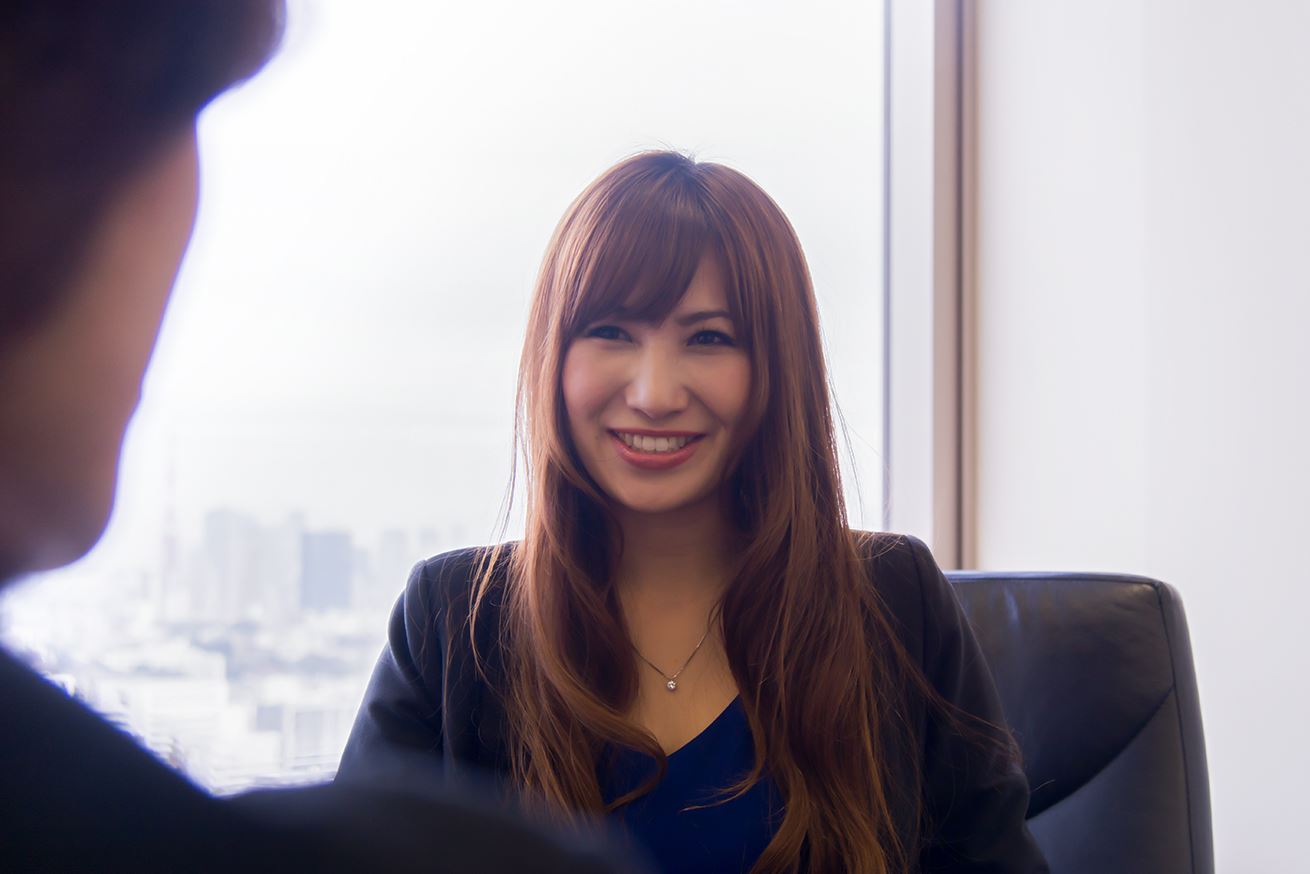 If you try to rent an office by yourself, getting your own number is such a pain, so I was thankful for this.
My registration went successfully without any issues, even with a name like "Tuberculin".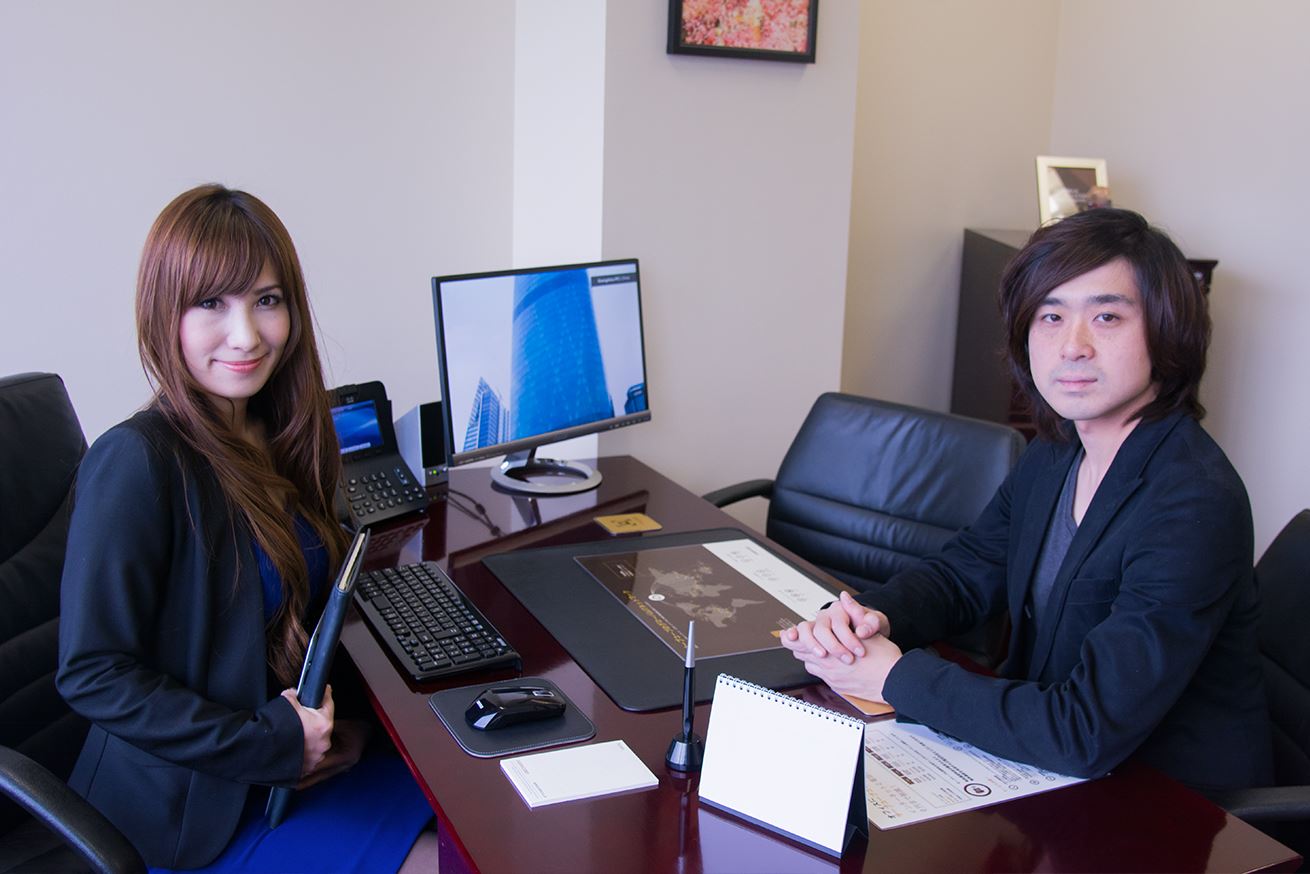 Author's Note:
Local, domestic, and international call are so cheap. Servcorp even bypasses many of the fixed costs involved with having a phone line.
Client's with Servcorp's proprietary phone system installed are able to use a dedicated phone line. Also, up to 11 people are able to use video calling and phone meeting services at any given time.
I should say that the process was done in just minutes. It really was easy.
Also, at Servcorp's "serviced rental offices", on the phone and at reception the name "Servcorp" is never mentioned or displayed. It not a rental, you use it as your own office.
The office tour
I was able to take care of the office registration process quickly, so I had them show me the office itself.
An office with a window and a breathtaking view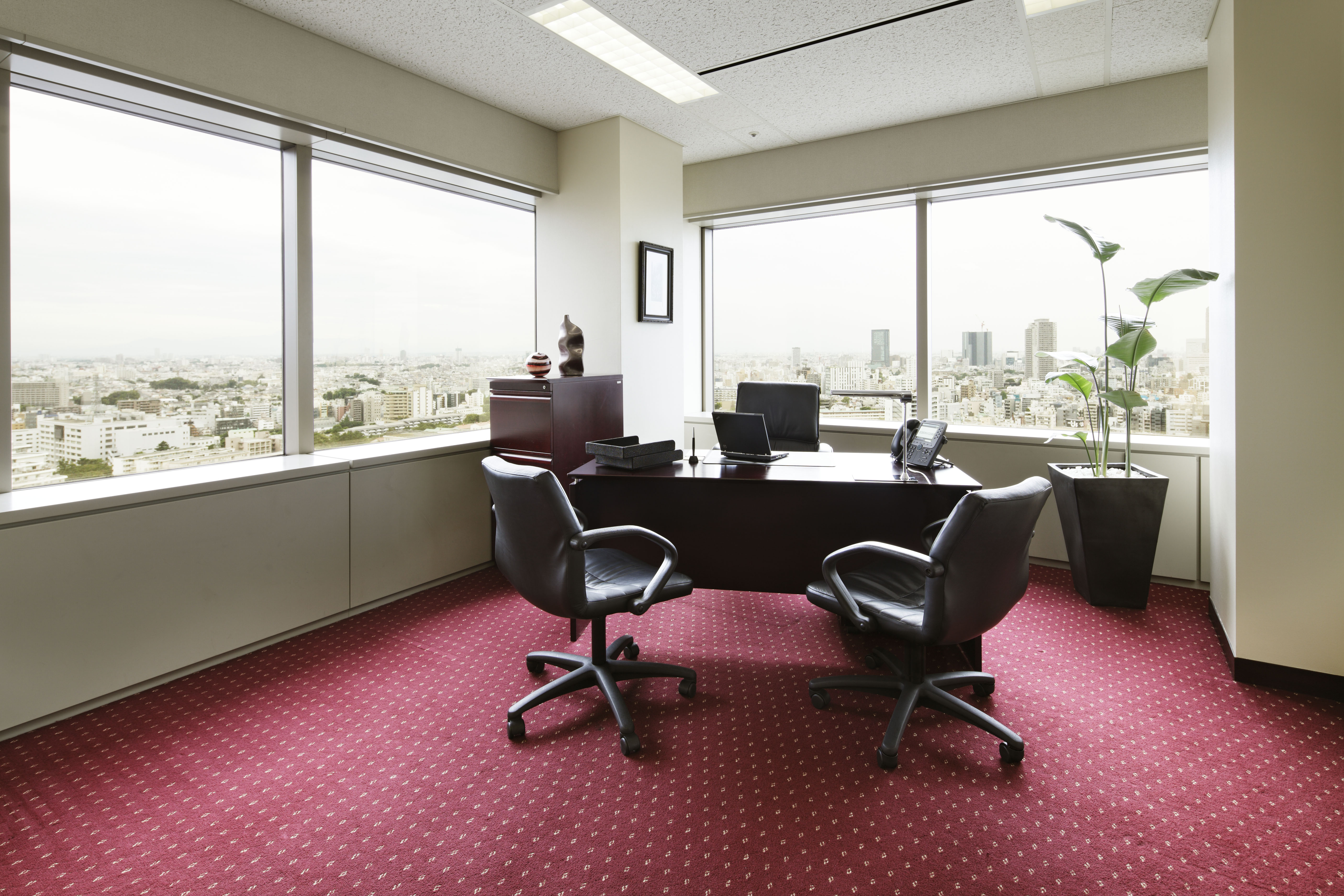 First, I had them show me around my workspace.
The office lay-out is very convenient, and desks, chairs, etc. are also available if you request them. Even the smallest room is able to be utilized by 3-4 people, so for just me the space was more than enough.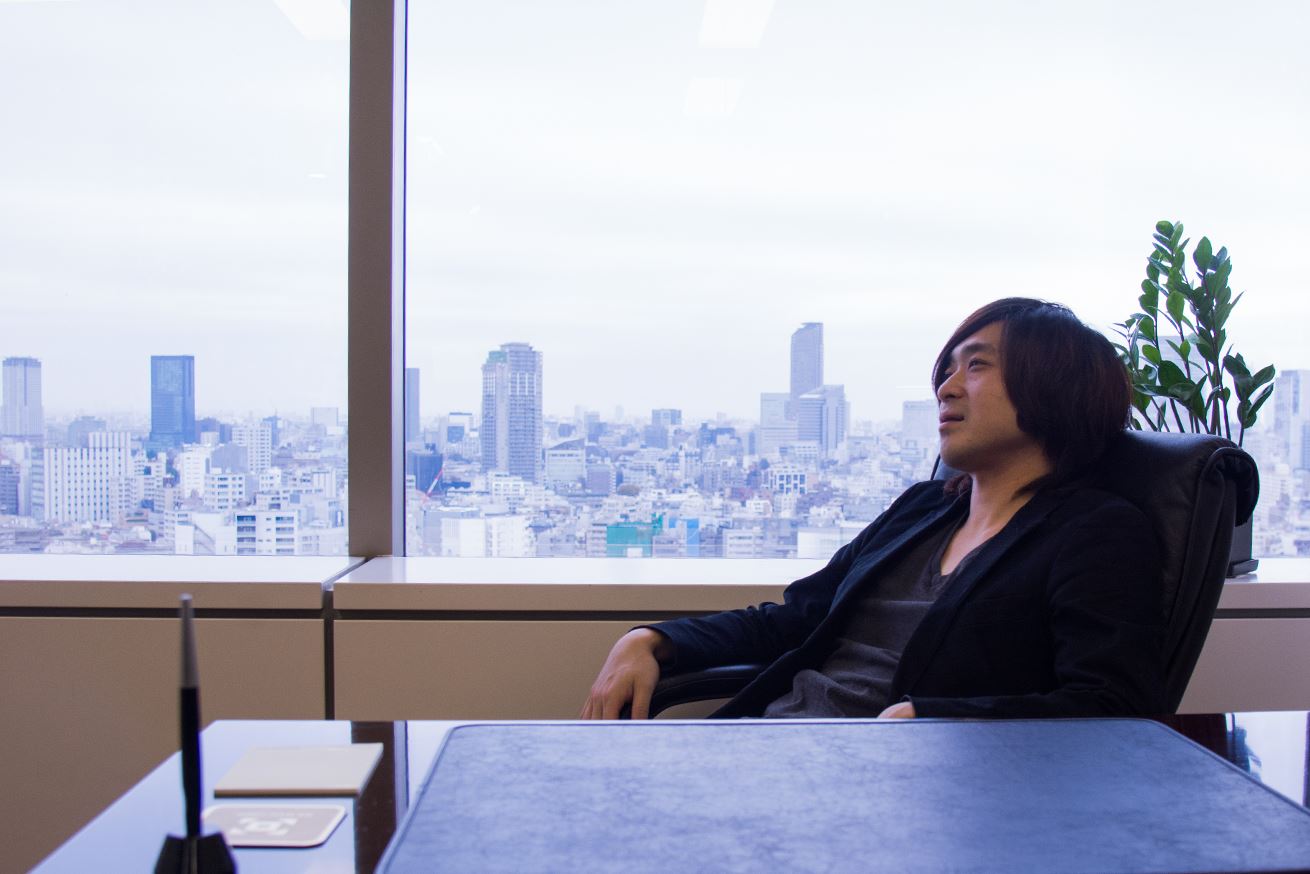 Compared to other closed-off rental spaces, the office had a very liberating and free feeling which seems like it would motivate me to get things done. And with the phone they set me up with, with one computer I could start right now. It was extremely fast.
By the way, the executive chair that comes with the office costs around $800. That's about 167 Big Macs.
Author's Note:
The offices are fitted out with Tier-1 fiber-optic internet. The security is stronger than even that of companies with dedicated IT teams. It also has a 99.9% uptime.
Offices include one set of office furniture (one executive desk, one executive chair, two chairs for visiting clients and a three-level cabinet).
A printer, copy machine, and scanner are also provided.
Kitchen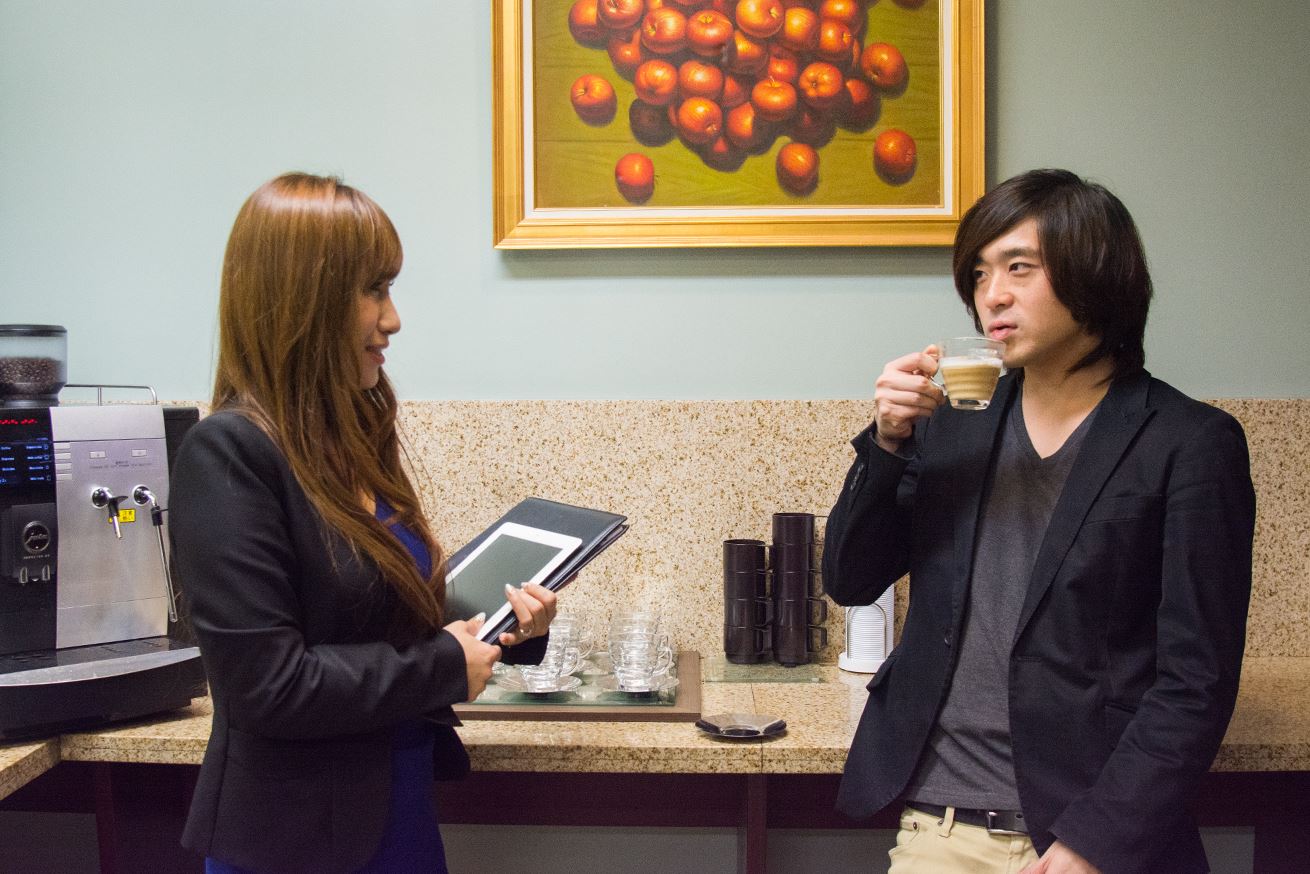 The facilities are also fitted out with a full kitchen. This is apparently the most spacious part of the Servcorp offices. According to Sayuri, often this is where clients also converse with each other.
They have a coffee machine set-up and you can use it as much as you want for just 5,000 yen/month. I was pretty excited because it has so many options like American, Espresso, Cappucino, etc.
When I thought about it, compared to going to a coffee shop for 20 days, this is really cheap. I had a asked her an passing if I was allowed to put coffee in my thermos and take it home and she said that was a no-no.
Meeting rooms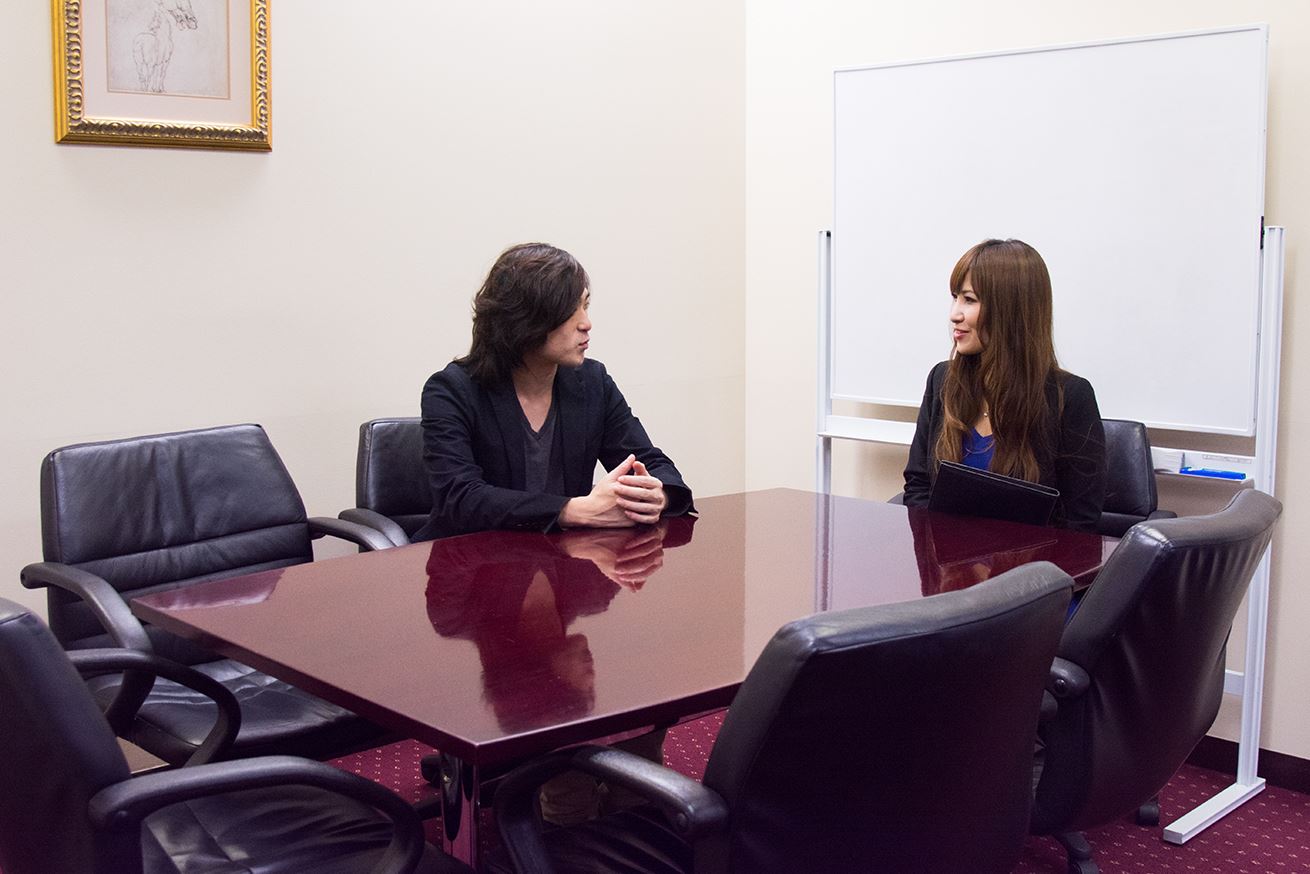 Next, they showed me the smaller meeting rooms, which are ideal for times when you have a few people and need to have a meeting with a lighter atmosphere. If you ask in advance, you can also request more chairs.
And it's not limited to people in your company, inviting people from outside your company is also ok. And like your private office, you can sort of feel at-ease in the comfy chairs and throw around ideas. This seems like a great place for brainstorming.
By the way, the one chair from this room is also 800 USD in cost. Which consequently is about the price of 167 Big Macs.
The Boardroom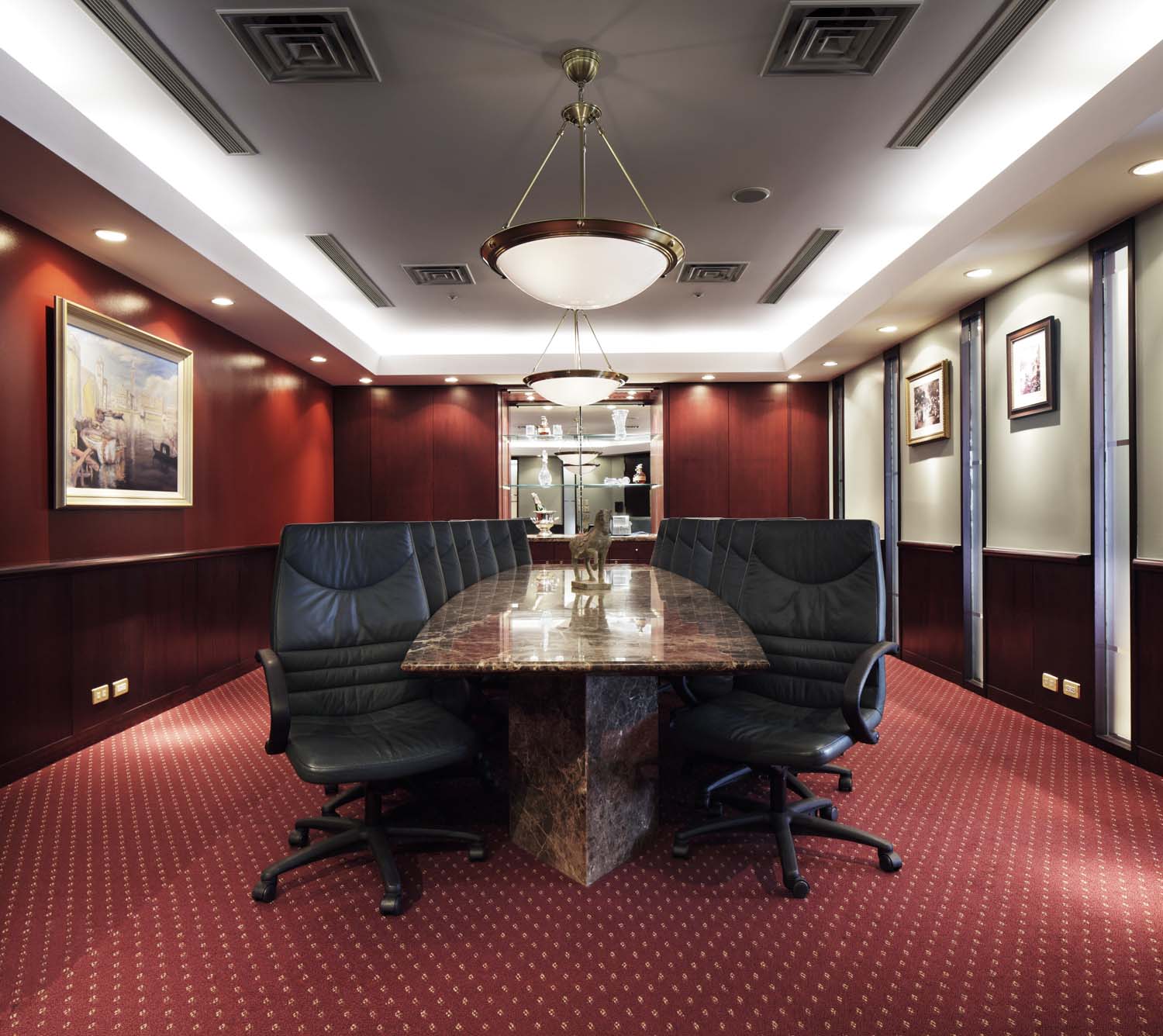 The last was the boardroom. It's not just a formal place for "final interviews", using it for any purpose you think it might serve is fine (To prove my point, they've even been used for walking lessons for older women).
And through Servcorp's smartphone app, you can check on if the boardroom is available. You can book the room as little as 10 minutes beforehand. Pretty convenient, huh?
Asking about the specific appeal and merits of "serviced rental offices"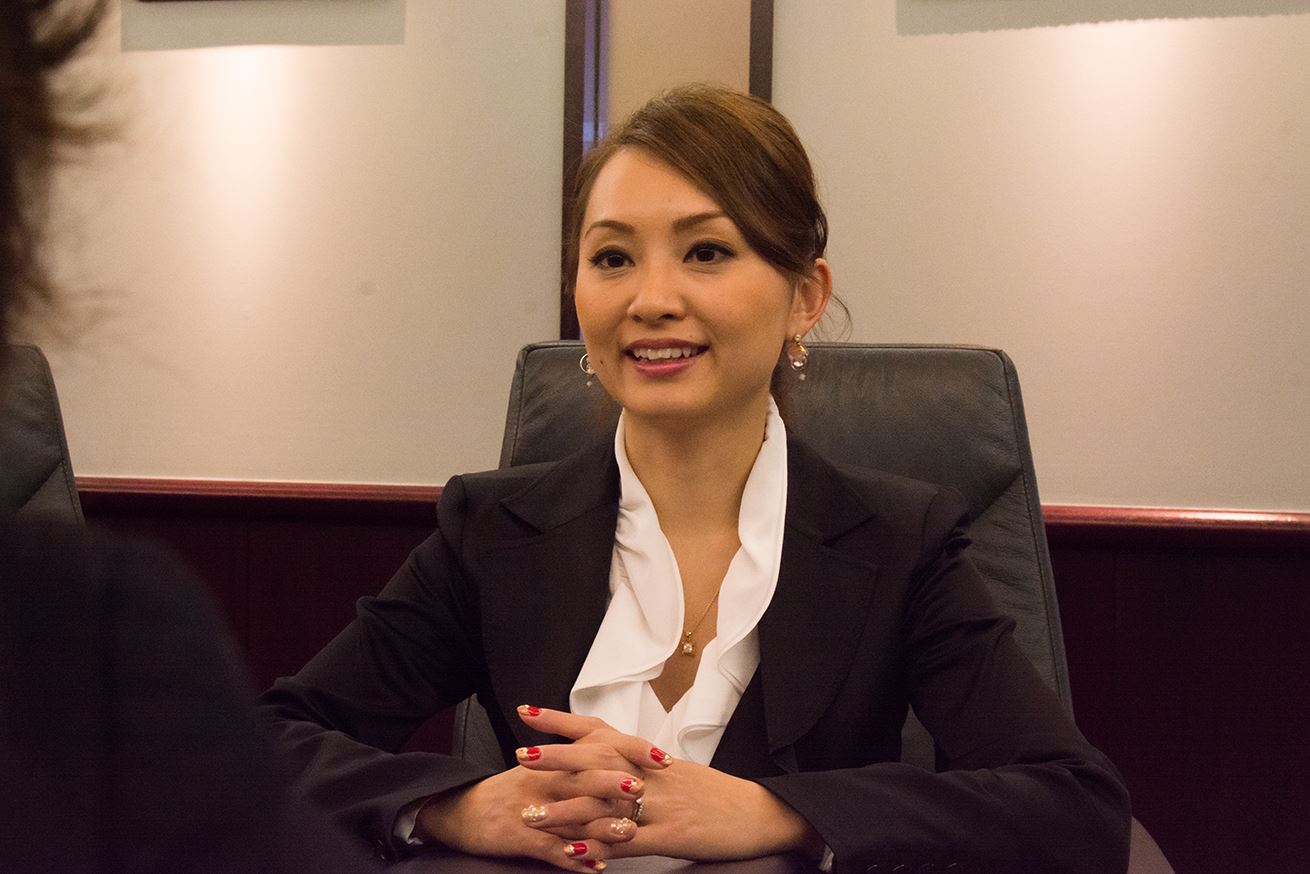 So now I had seen all of the office, but I wanted to look into if there were concrete examples or stories regarding why a Serviced Rental Office is useful. Here I asked the senior manager, Manami.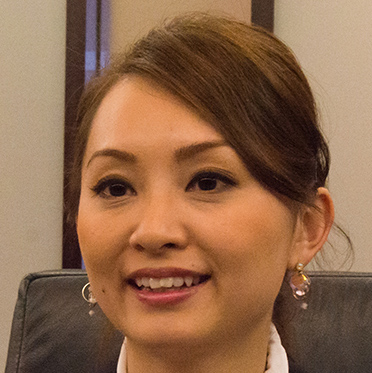 Staff introduction: Manami
The senior manager. She brings all the Servcorp Japan locations together (she even conducted Sayuri's final interview). Just from looking at her, you can tell she is beautiful and a women of ability.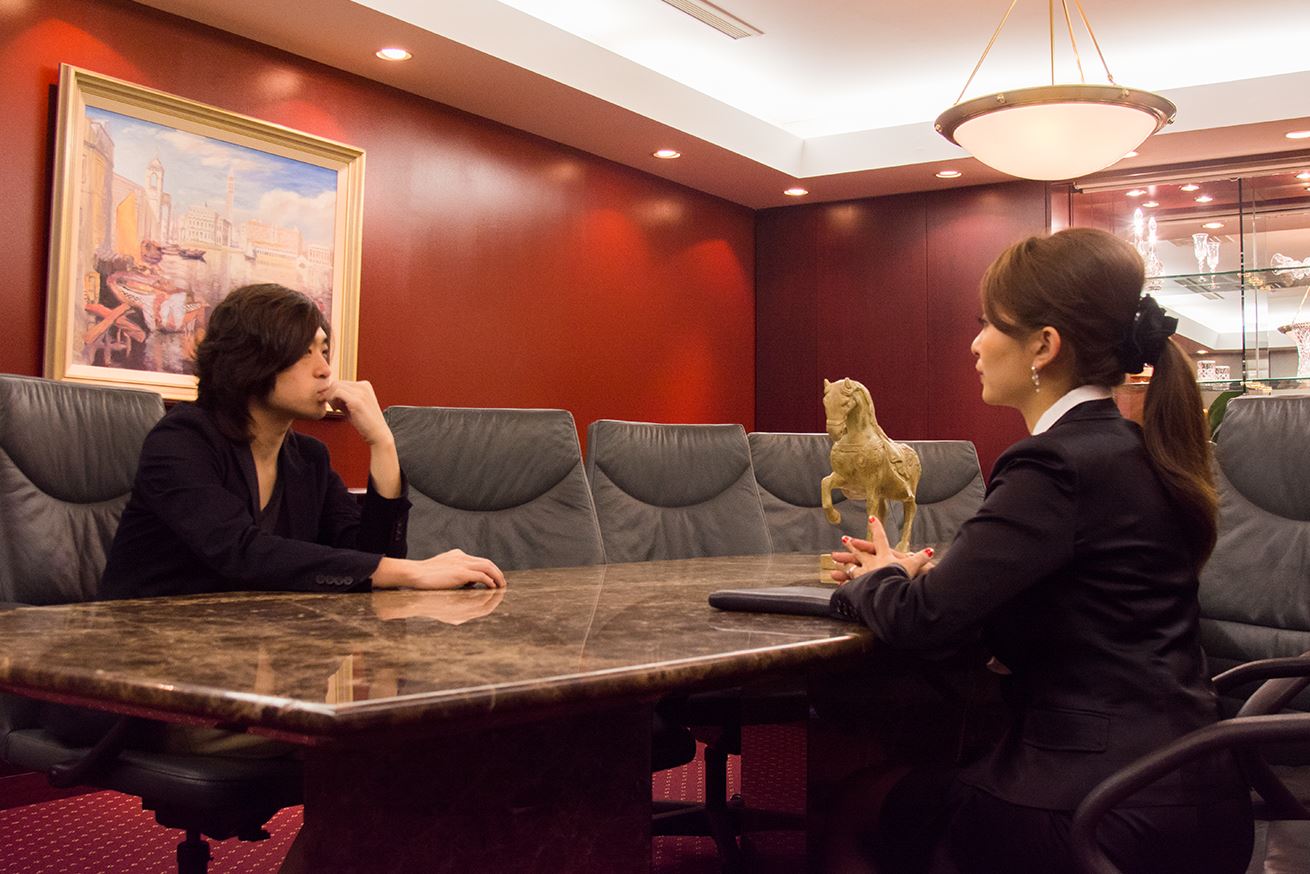 First, I want to thank you so much for today's tour. So to begin, I'd just like to start with some basic questions, so what's the difference between a Serviced Rental Office and a regular rental office?
In a word, with regular rental offices, they don't have any support in getting started up and they don't have any support in your daily operations. You have to do everything by yourself, and these costs add up. By the end of it, you're actually paying a lot of money.
So on that point, because our company's "serviced rental offices" will provide you with everything you need to conduct business beforehand, you'll be able to get to work quickly. And you're not just saving time. We offer full IT support and secretarial support, so I think our offices are also very convenient.
Also, other than your personal office that you receive through your contract, you also gain access to over 150 Servcorp offices around the world in 52 cities that you can use for 5 days a month at no cost. So, these can be utilized when you go on business trips.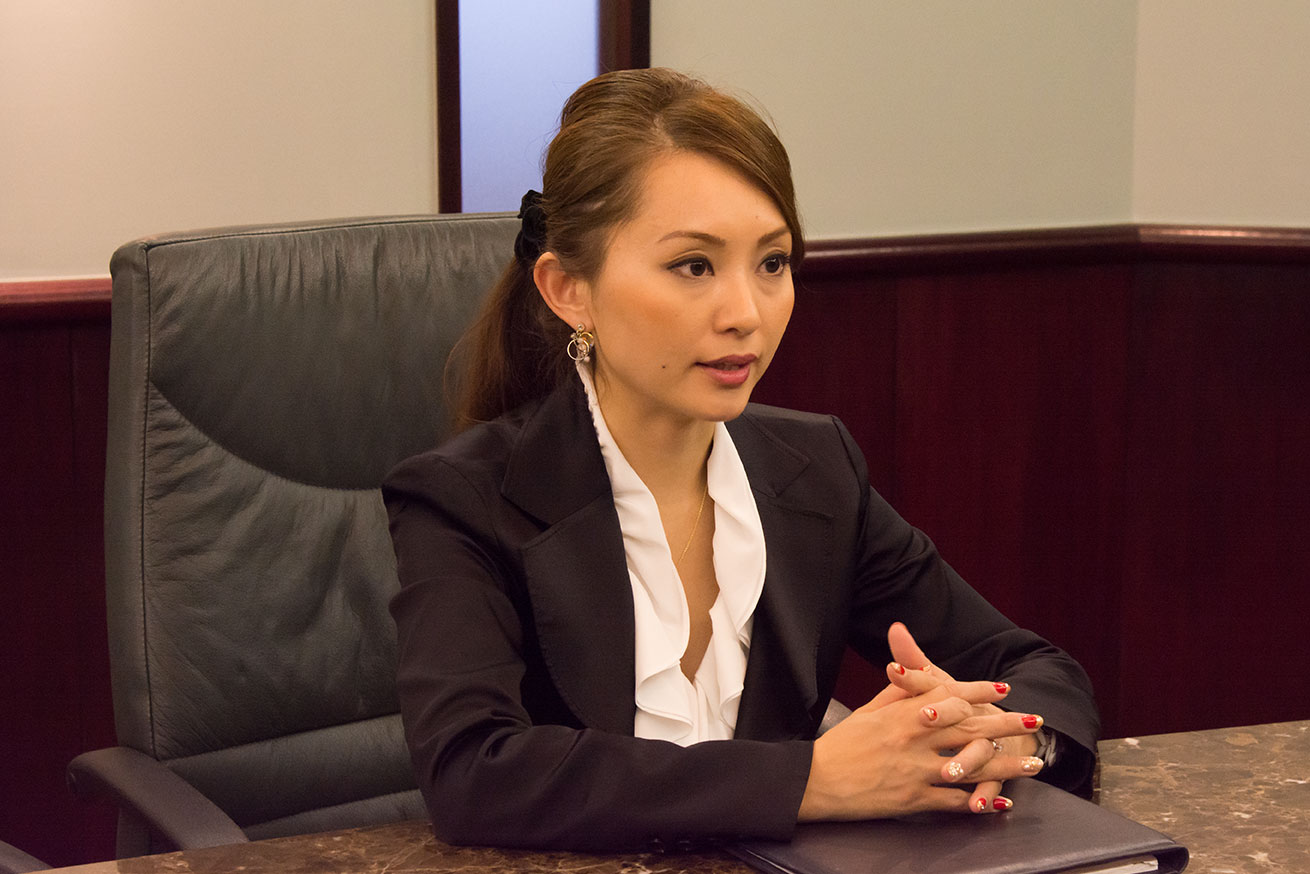 What kind of people use your offices?
Well, as you would expect, we have a lot of startups, small businesses, etc. Also, people who are still doing business but are in the process of looking for a new office.
Other than that, I would say we have businesses who need to open regional offices, or need a place for a short term project, businesses looking to expand in Japan, or oppositely business looking to expand internationally. Small, medium and large sized businesses. And whether you're a foreign or domestic company, you are given exactly the same contract.
But even people who aren't established and are just getting started up, aren't their large hurdles for them?
Even for startups, at Servcorp they have a downtown address, reasonable rents and ways to keep their costs down. So in a way, the hurdles aren't high I think.
You can start your own LLC in a central business district, isn't that great?
Yes. Your own business phone number is set up pretty much instantly, so it seems like you can started right away.
Right. At a normal place, setting up the phone and internet is extremely difficult. But here you get the fastest internet and a phone right out of the box. If you have even one computer, you're an environment where you can get started right away.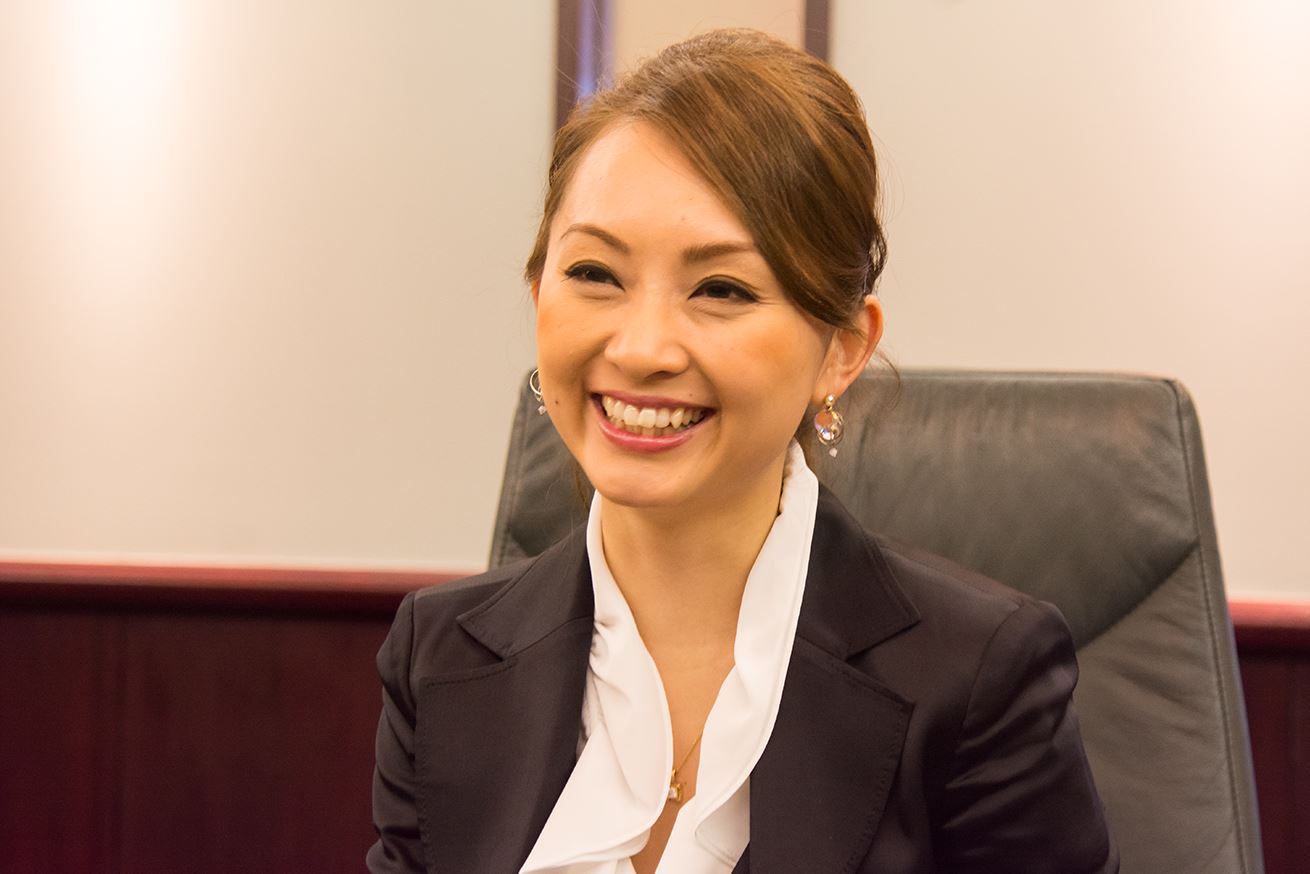 Can you talk a little about the contract? Like, what is the scale and length of the contract like?
It's very flexible, with our shortest length being about one month. As far as the scale, depending on the contract, anywhere from 1 to 10 people offices are ok.
Speaking about your clients, what's the average age and what industries are most common?
It really varies. The amount of young people starting businesses is steadily increasing but, I would say people in their 40-50s are the most numerous.
There are also clients from abroad, right?
Yes. We have specialized bilingual support for reception and telephone answering, in each country's respective language, so our company is pretty popular with foreign investors. In addition, we also offer language assistance services for things like presentation support, translation and interpreting, and business calls, so I think this is one thing that can be utilized in any industry.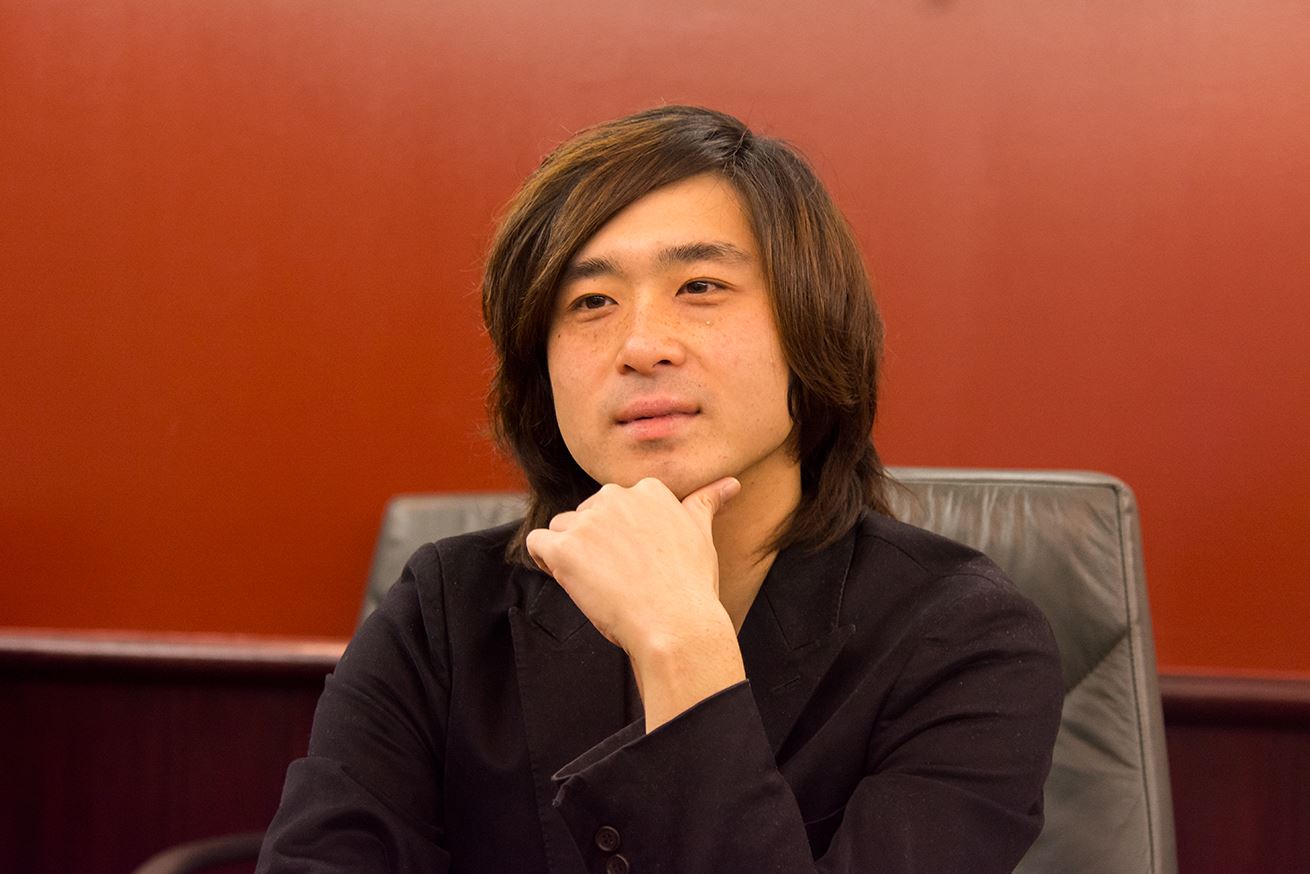 I see. I'm a bit fussy when it comes to money. If I were to use these offices, there would be some benefit for me?
Well let's see, compared to a regular rental office, you'll be saving 60% in overall costs.
First, you'll be saving on the start-up costs. These are the upfront costs that you can see. And when you think about the time and trouble you save on the sign-up process, you'll actually also be saving on the costs you don't really think about, the so-called hidden costs.
So when you add on the reception and secretarial services and what you would be paying to bring another staff member on, through outsourcing you can really save a lot.
But when you add together things like the security deposit and the equipment cost, in the end isn't it going to be so expensive?
No, we only ask for one month's rent up-front as a security deposit. While in a regular rental office, you would definitely paying for furniture and other equipment, the internet, staffing costs, and other various operational costs, at Servcorp this is all included.
By the way, how many Big Macs does this chair cost?
Hmm, I would say the chair costs about 400 Big Macs.
I see.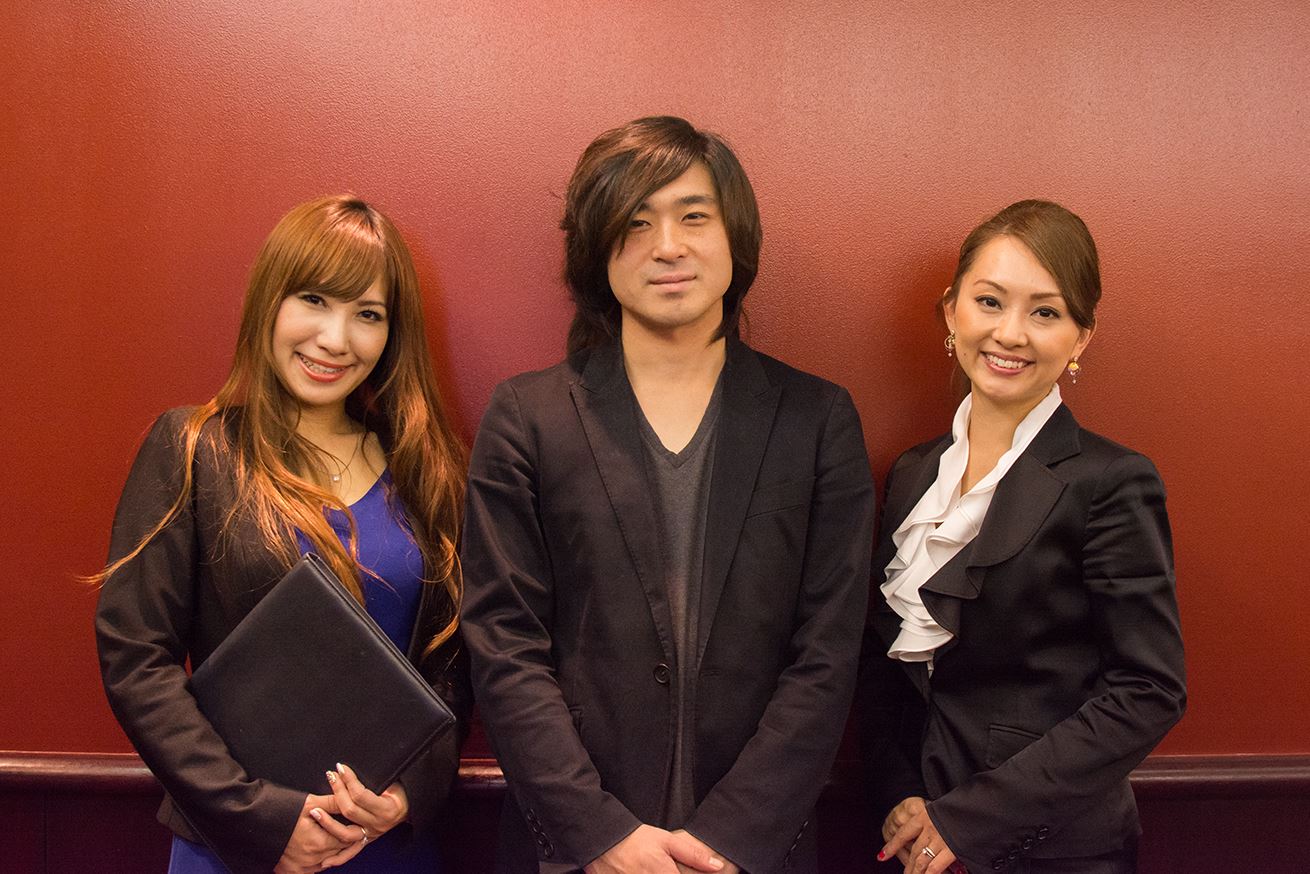 Thank you Manami and Sayuri!
In summary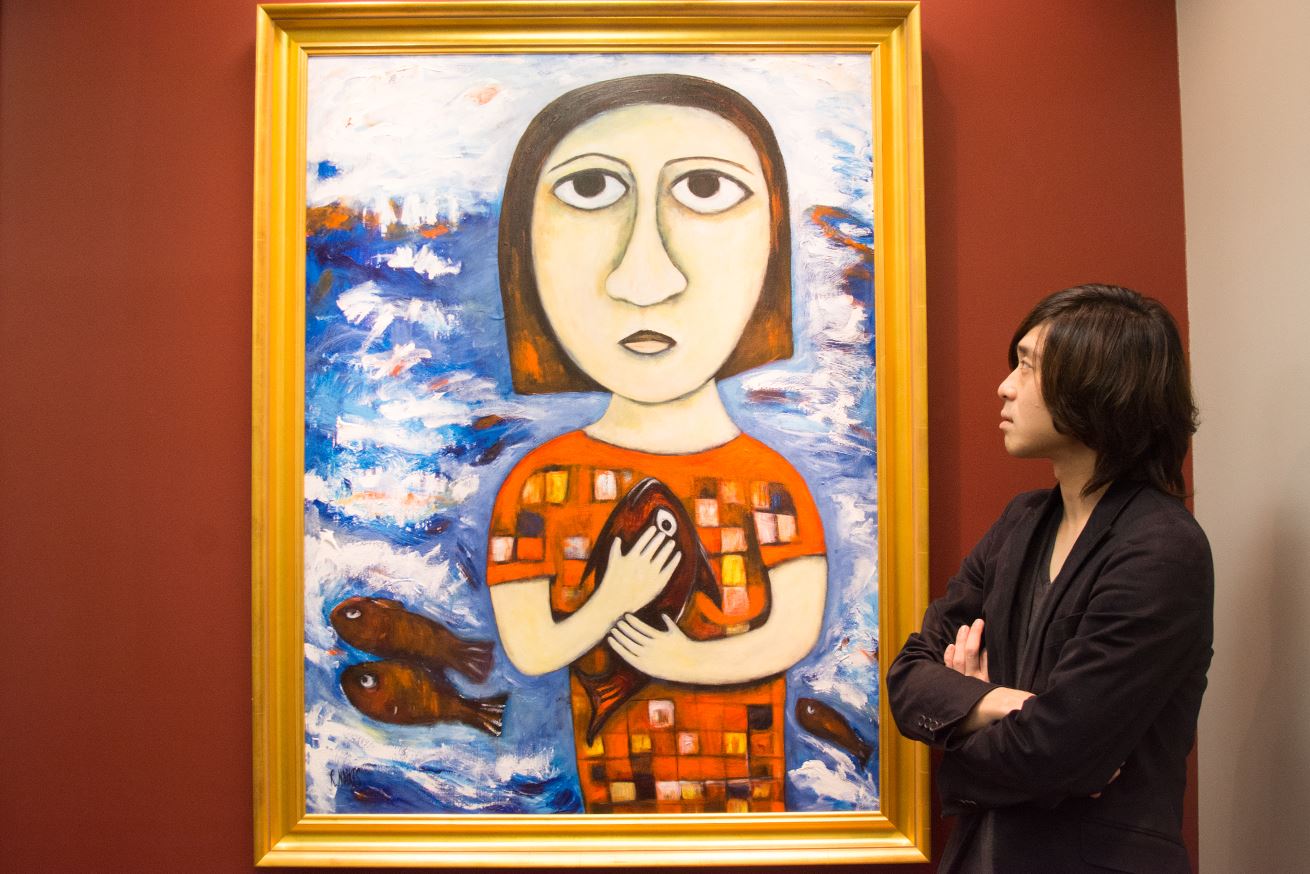 So, if you put it altogether, the services look something like below:
Great for people who want to setup in major cities in central business districts
Costs associated with starting an office (not just money, but time costs are included) are drastically reduced. Compared to a regular office, you can save about 60% on costs
Everything you need to get started is there, so if you have just one PC you can open for business. And after you open, you'll have all the support you need
I also have started a business with a few other people and it wasn't just registering our business, but getting the phones and internet connected and maintaining the location that was extremely difficult.
So when considering that point, if we had started-up at a "serviced rental office" at Servcorp, we could have had a lot of the annoying aspects taken care of so that we could focus on our core business. Whether you're getting started up, moving your office, or setting up a branch office, getting it done quickly is really important for businesses.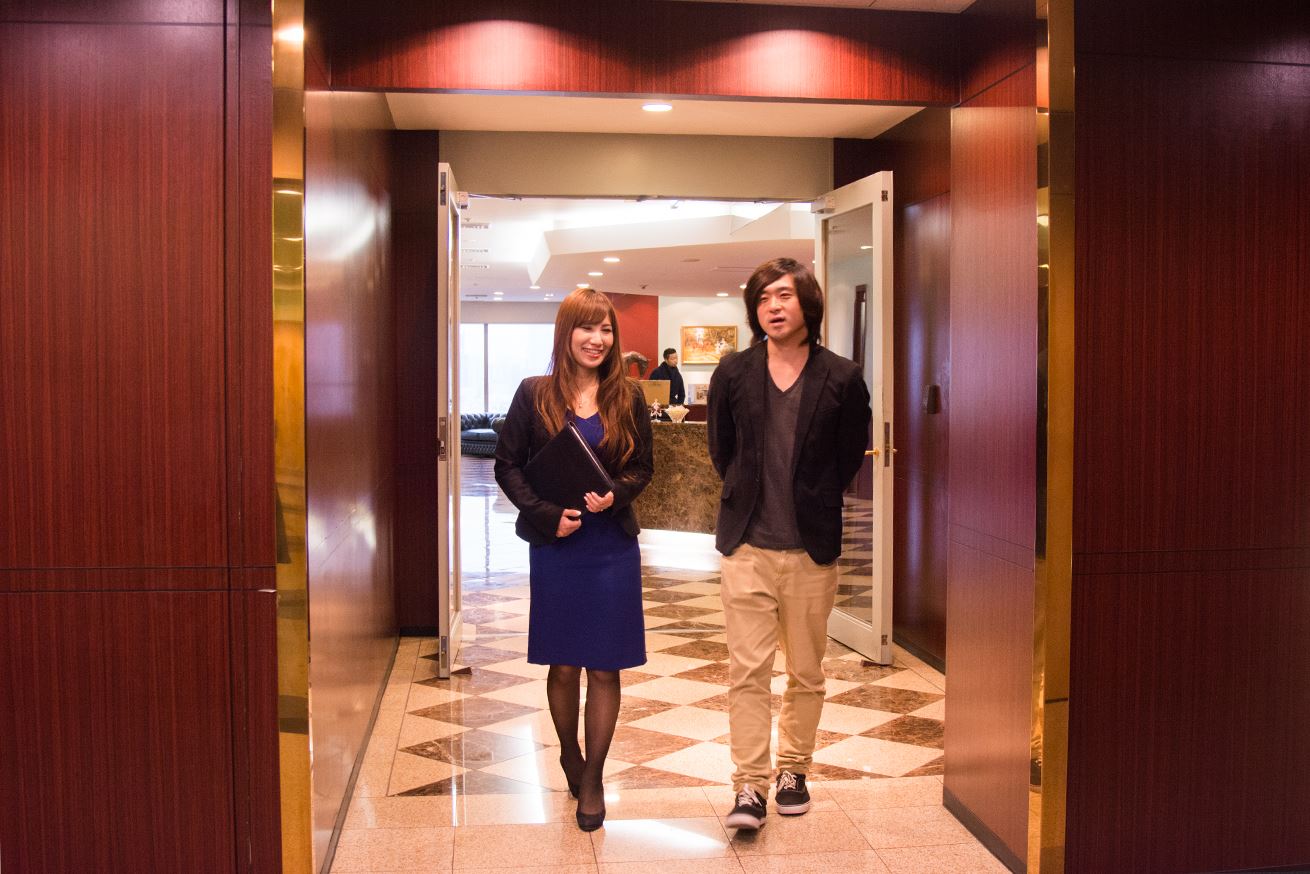 I don't have money for open an office, but do you mind if I just come back to sit in the chair?
I'm sorry, but no.
Ok, but you can't blame me for trying with a chair like that!