Measures Servcorp is taking to ensure a safe work environment
Servcorp cares deeply for your safety, so we are taking stringent measures that aim to curb the spread of Coronavirus (COVID-19) and keep all of our workspaces safe.
1. Temperature Checkpoint
Every location has at least 1 temperature checkpoint at its entrance for clients and guests to check their temperature before entering the Servcorp premises.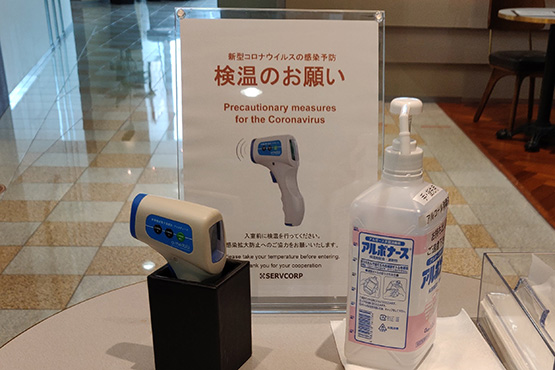 2. Hand Sanitizer Stations
Hand sanitizer is provided at reception and all entrances for clients an guests to use upon entering the Servcorp premises.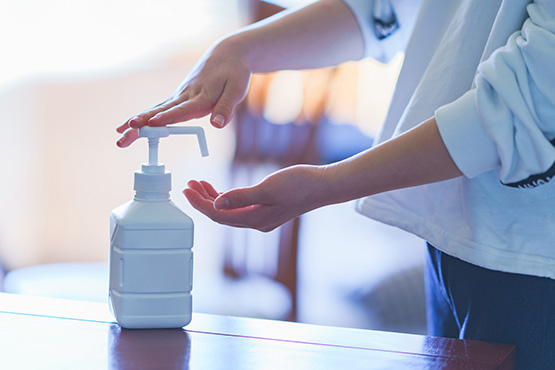 3. Mask Usage Enforced
All Servcorp Team are required to wear masks at all of our locations. Masks are also provided at reception for any clients who do not have one. (1 mask per person)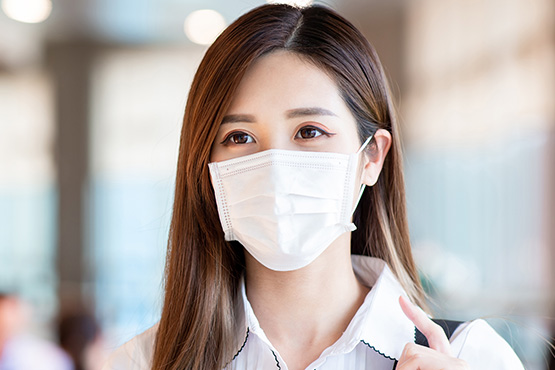 4. Plexiglass Partitions
Plexiglass partitions are placed at reception and disinfected every 4 hours to reduce the risk of contracting and/or spreading COVID-19.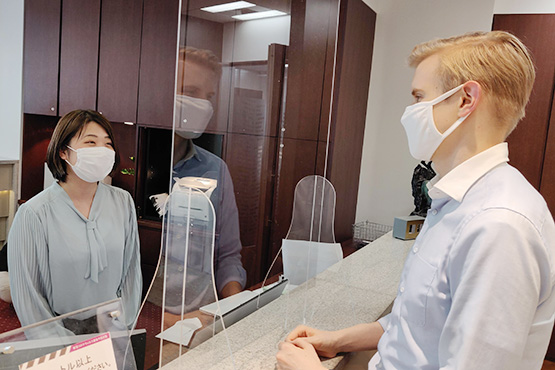 5. Shared Facilities Disinfected Regularly
Shared areas and facilities such as the kitchen, waiting area, and Coworking space, as well as the entrance and doorknobs, are disinfected every 4 hours.
Meeting rooms and boardrooms are disinfected after every use.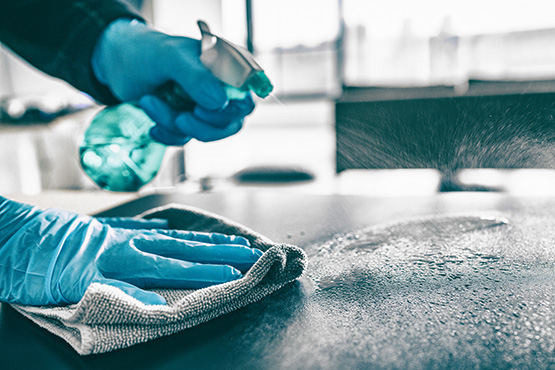 6. Social Distancing Enforced
Seating in meeting rooms, Coworking spaces, and other shared spaces has been reduced to create layouts that are social distancing aware.
Limits have been put in place for the number of people per Coworking booth.
Signage, including floor stickers, is posted throughout the common areas to remind clients and guests of these important safety measures.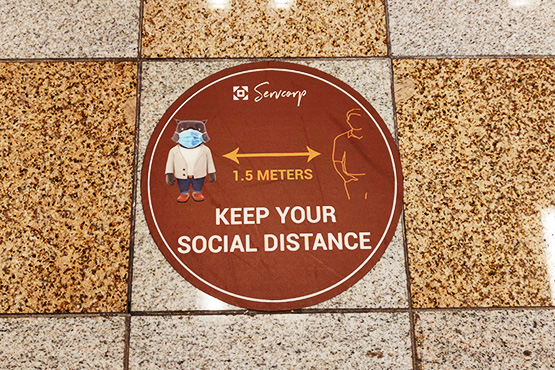 See the precautions Servcorp is taking