Your address
Levels 24 & 30, Westpac House
91 King William Street
At Westpac House Servcorp offers: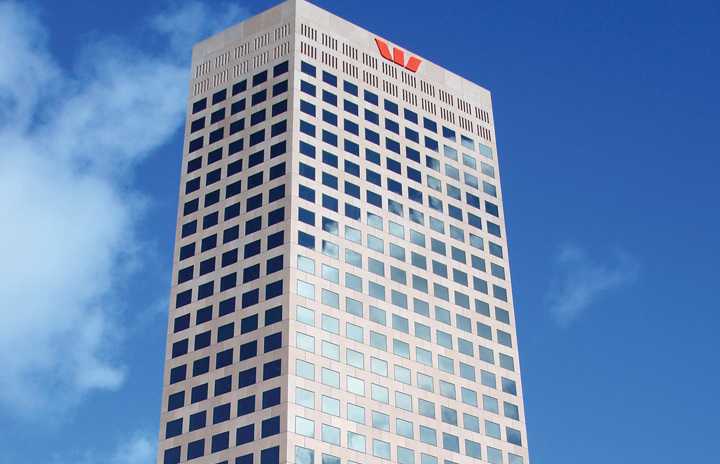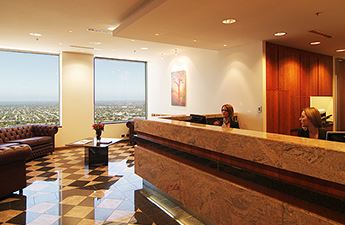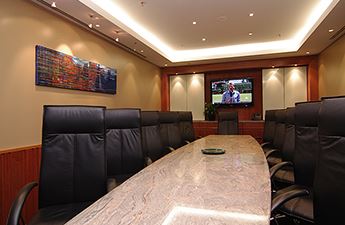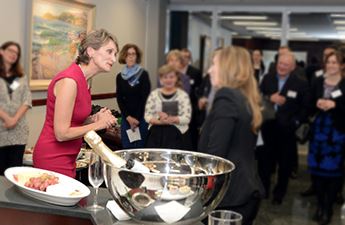 ---
About Level 24 and 30, Westpac House
The tallest building in South Australia, Westpac House is Adelaide's most recognisable building and most prestigious business address.
Westpac House dominates the Adelaide City skyline - reaching up 132 metres, covering four street frontages, and including multiple pedestrian thoroughfares.
Designed by Rod Roach Architecture and Woods Bagot Adelaide, this eye catching commercial building opened in 1988.  Each of its 30 storeys are 4 metres high, and incorporate 360 degree views, column free floor space, large floor plates in excess of 1,000sqm, and finishes of the highest quality.
Recent refurbishments have improved the buildings' sustainability credentials, obtaining a NABERS rating of 4 stars.  Upgrades to the ground floor and lobby area include unique wall to wall hand woven tapestry.
From its superior vantage point, Westpac House boats superb views spanning Adelaide Hills, Glenelg Beach, Botanic Gardens, the new world class Adelaide Oval and unobstructed views of planes landing and taking off from the airport.
Building occupants include Westpac, Emirates, Australian Institute of Chartered Accountants,  Maunsell Aecom, and the Australian Institute of Company Directors.
The building has an onsite café and leads directly into Topham Mall which has additional cafes, retail outlets, a florist, and a beauty salon.
The building is a short stroll from Adelaide's landmark attractions including Adelaide Botanic Gardens, Victoria Square, and Rundle Mall. Tenants are only moments away from the Reserve Bank, Courts, Adelaide City Council, Town Hall, and Adelaide Casino.
10 minutes by taxi from the Adelaide Airport.
5 minute walk from the Adelaide Train Station.
Tram stop directly outside for seamless access around the City, out to Glenelg beach and the Entertainment Centre.
The Servcorp Difference
We know you will get value from our service, so your commitment can be as little as one month
Your phone number will be set up instantly, and you can manage how it is answered online or with our app
We only choose the best addresses, and we fit them out to an immaculate global standard. When you meet clients at our offices they will be impressed
We never use call centres, and all our team are well trained and presented. You can book their time for as little as ten minutes
You'll get access to market leading IT services
We are the only premium global provider, and your membership includes access to our network of 150 offices worldwide
How we help your business
We've done the hard work for you, so for your low monthly fee your business can take advantage of our investment in:
Finding the best building in each city 
Committing to the minimum lease agreement 
Fitting out the floor to 5-star quality, which costs on average US$1.5 million
Hiring and training the best team to support your business
Building a US$50 million IT infrastructure that allows you to take advantage of the global network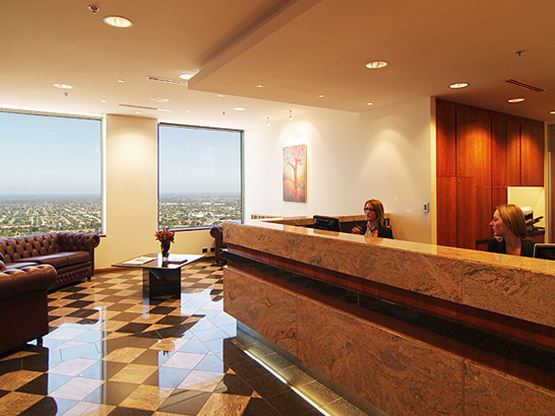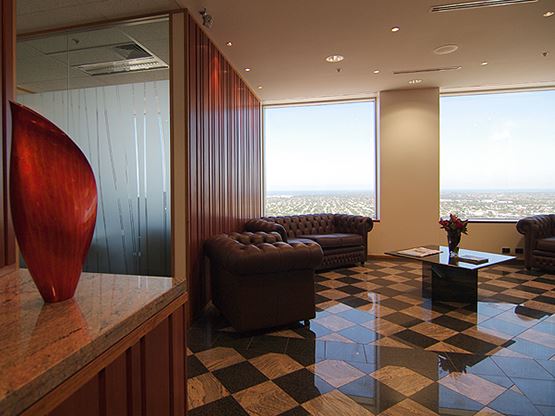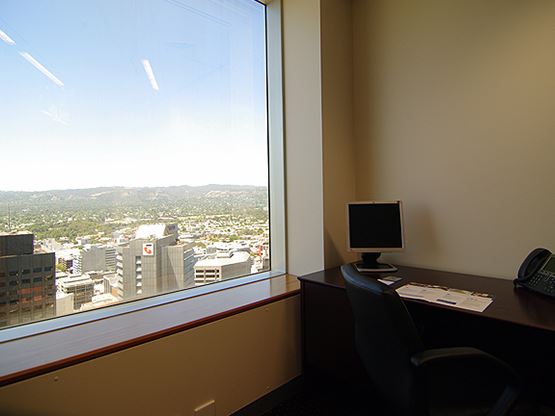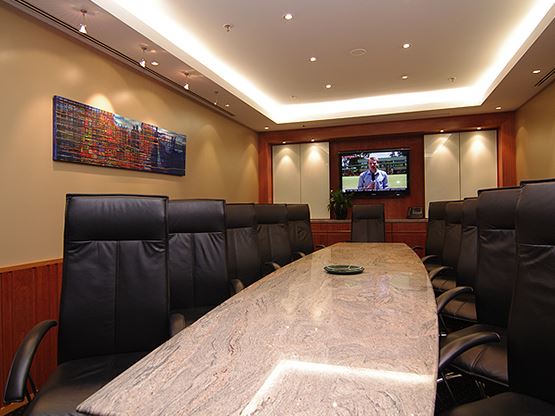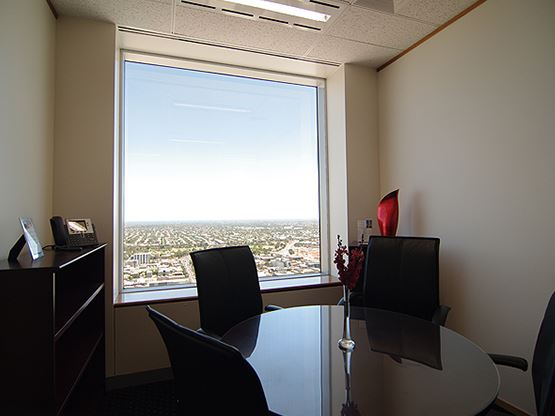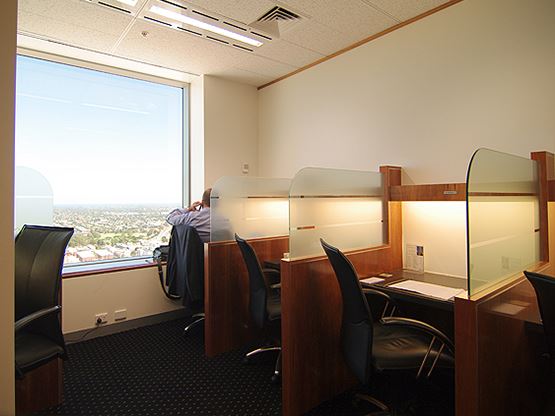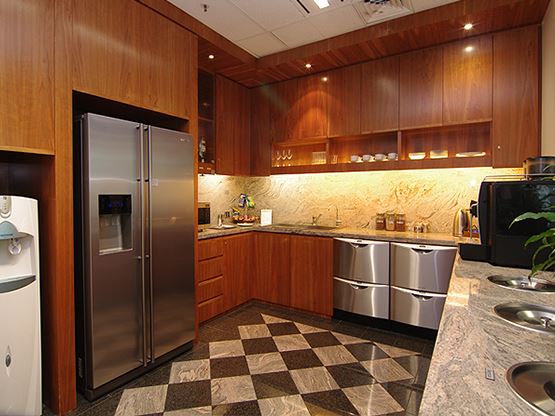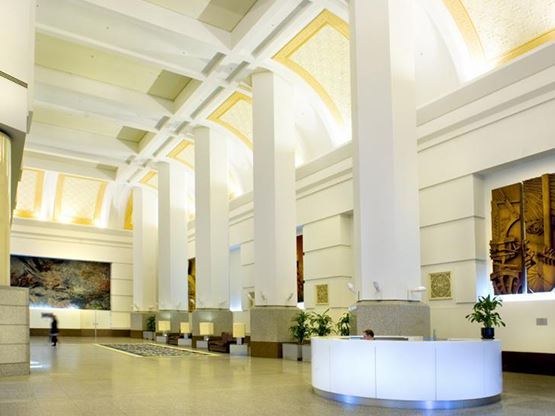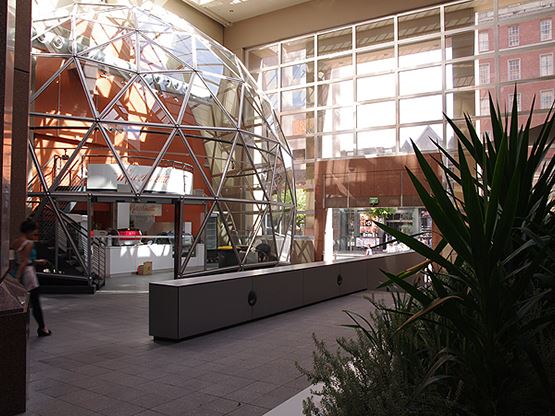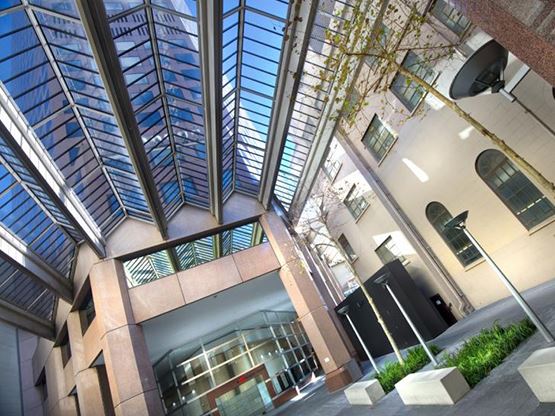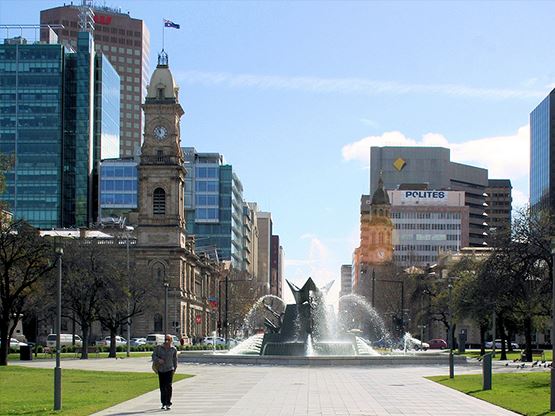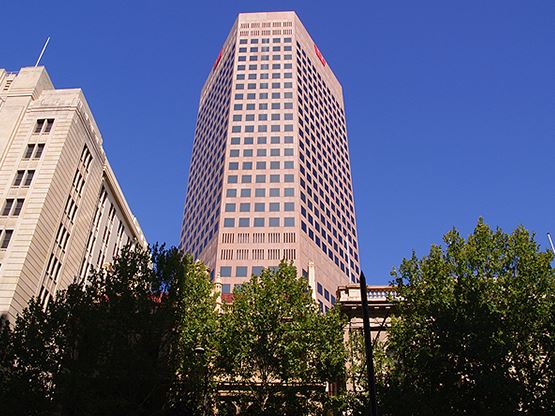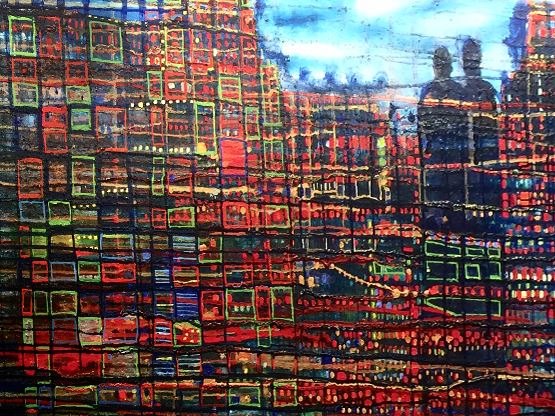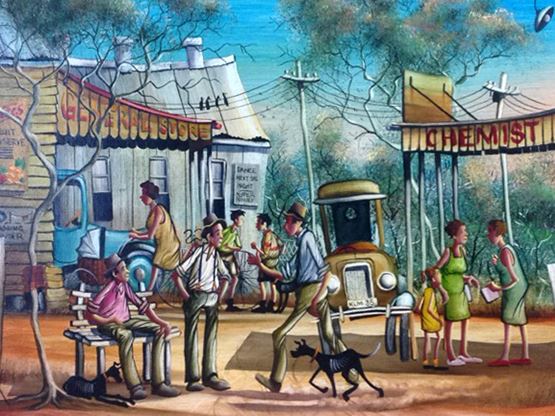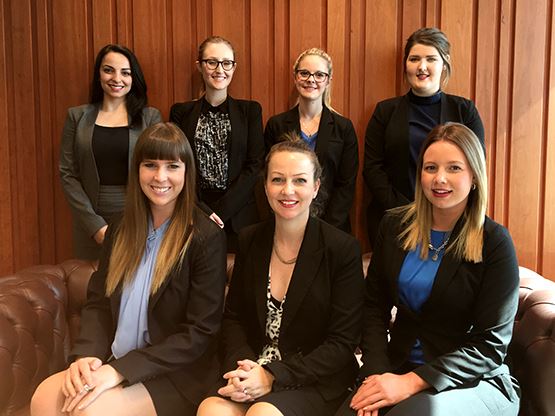 Our Office and Facilities
Servcorp offices are located on levels 24 and 30 of Westpac House.
Level 24 features Australian themed art by Max Mannix. Based on his country upbringing and cattle farm work, his art depicts typical Australian scenes and stories. Max's work features in private and corporate collections around the world, and has been exhibited in many one-man and group shows. The Mannix Studio Gallery is located in 'The Sandstone Church' at his home in Kenthurst, New South Wales.
Level 30 features abstract themed artwork by Lyndal Campbell. Campbell uses her immediate surroundings, environment, imagination and memories to inspire her artwork. Many layers are used to create intricate and detailed pieces such as the oil on canvas work "Red Lantern" (2008).  
 Facilities include:
Shower, change rooms, and bike racks
5 x day suites (3 people)
1 x boardroom (10 people)
1 x boardroom (14 people)
6 x virtual office co-working space
1 x coworking meeting room round table (4 people)
2 x meeting rooms with view (4 people)
1 x meeting room (6 people)
1 x meeting room with view (6 people)
Professional coworking space, with 3 shared office desks
Westpac House is located in Adelaide's city centre.
Within 5 minutes walking distance:
Topham Mall U park with adjacent undercover access and walkway to and from the building
5 star retail outlets including Bang & Olufsen, Tiffany & Co and Mimco
One block from Rundle Mall Shopping precinct
Renowned dining precinct including Jamie's Italian and 2KW bar
Adelaide hospital research centre, Art Gallery, Parliament House, Town Hall, local courts and History Museum
Local parks and gardens
Major Banks – Westpac, Commonwealth, NAB, ANZ, Bendigo, BOQ
Gyms
Pharmacies
Public transport – trains, trams, taxis
Looking for another office location?