Your address
140 William Street, Melbourne
Level 40
140 William Street
At 140 William Street Servcorp offers: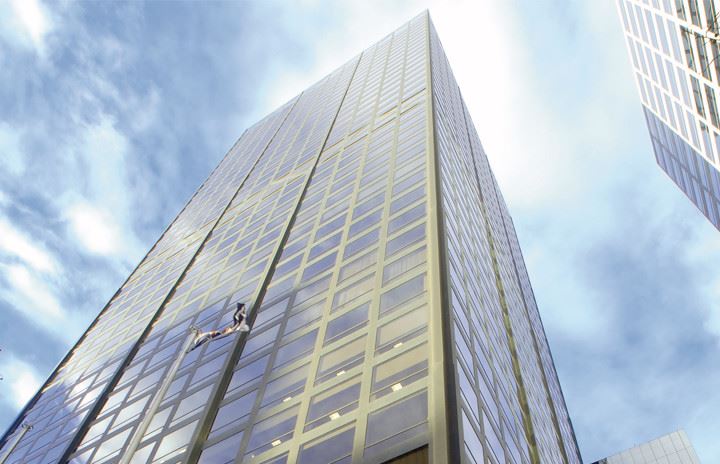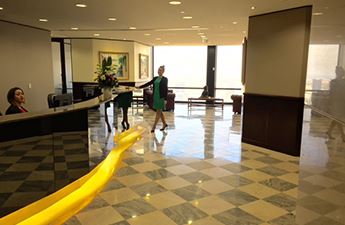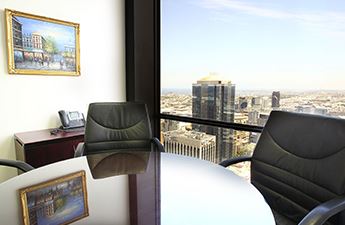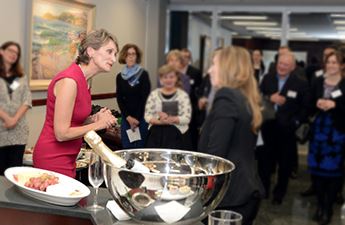 ---
About Level 40, 140 William Street
Located at the intersection of William and Bourke Streets, this towering building is ideally located in Melbourne's financial and legal district.
140 William Street is a 41-storey heritage listed iconic commercial building.  Constructed between 1969 and 1972 by local Melbourne firm Yuncken Freeman, and constructed of concrete, steel & glass, the local architects sought technical advice from renowned American architect Fazlur Khan.
At the time of construction, 140 William Street was Australia's tallest steel framed building and the first to use a "total energy concept" – the generation of its own electricity using BHP natural gas. The building pioneered the structural application of steel and concrete, leading to open floor plates - now a standard feature of high rise office buildings.
The building has an onsite café, and tenants have access to bike storage and change room facilities.
Tenant and visitors enjoy magnificent 360 degree views across Melbourne CBD skyline which takes in many of the cities landmark attractions including; Eureka Tower, Rialto Tower, Melbourne Star, Yarra River, the Botanical Gardens, Crown Casino and Southbank.
Building occupants include Yarra Trams, Maddocks Lawyers, Madgwicks Lawyers, DLA Piper, Aitken Partners, FM Global, SMS Management.
Tenants are only moments away from local Courts, Newsagencies, and public transport including trams and Southern Cross & Flagstaff train stations. Also close by local and international retail outlets, entertainment venues, banking and postal facilities.
30 - 35 minutes by taxi from the Melbourne Tullamarine Airport.
Short walk to Southern Cross & Flagstaff train stations.
Depart from stops directly opposite 140 William Street (on both Bourke and William Streets).
Depart 1 block away from corner of Bourke Street and Queen Street.
The Servcorp Difference
We know you will get value from our service, so your commitment can be as little as one month
Your phone number will be set up instantly, and you can manage how it is answered online or with our app
We only choose the best addresses, and we fit them out to an immaculate global standard. When you meet clients at our offices they will be impressed
We never use call centres, and all our team are well trained and presented. You can book their time for as little as ten minutes
You'll get access to market leading IT services
We are the only premium global provider, and your membership includes access to our network of 150 offices worldwide
How we help your business
We've done the hard work for you, so for your low monthly fee your business can take advantage of our investment in:
Finding the best building in each city 
Committing to the minimum lease agreement 
Fitting out the floor to 5-star quality, which costs on average US$1.5 million
Hiring and training the best team to support your business
Building a US$50 million IT infrastructure that allows you to take advantage of the global network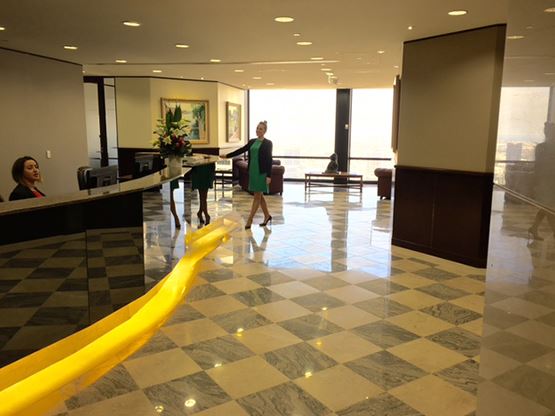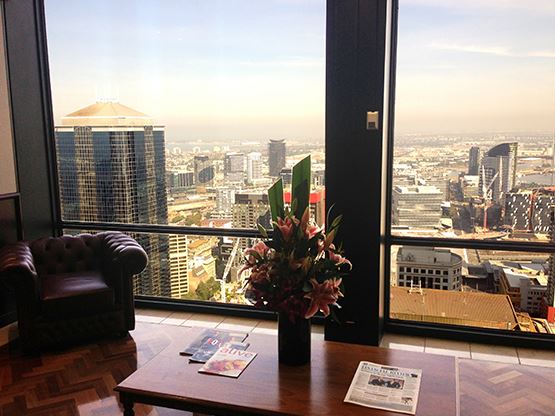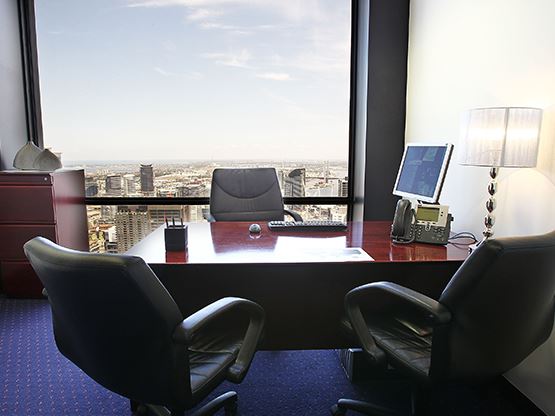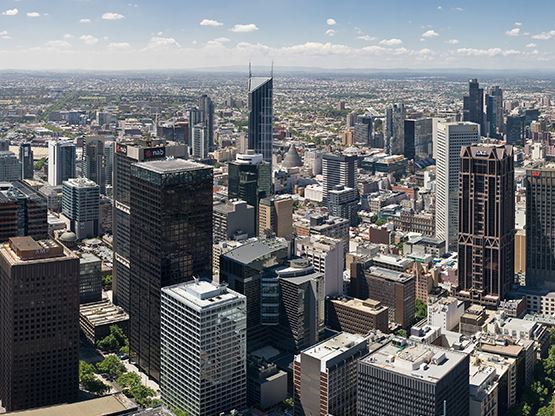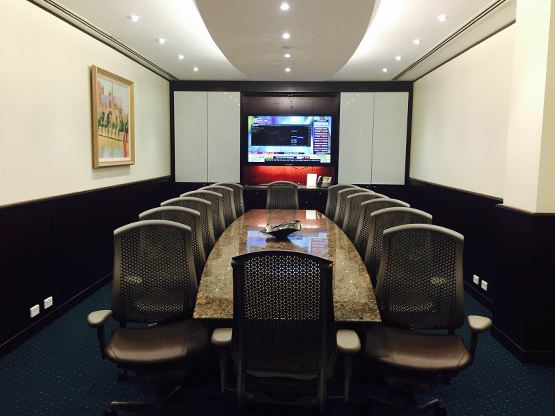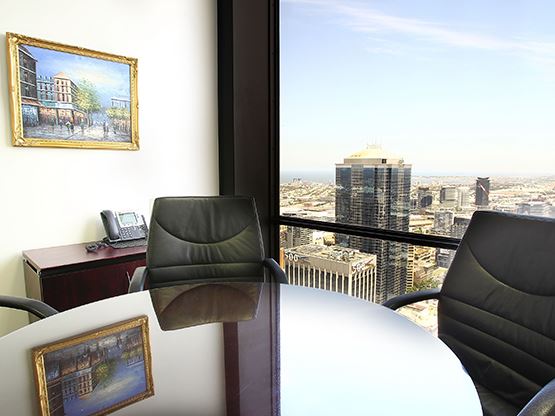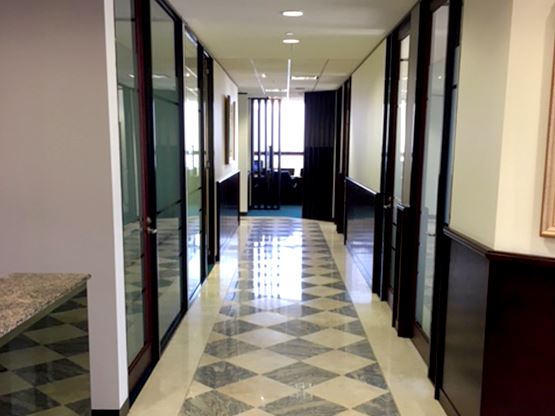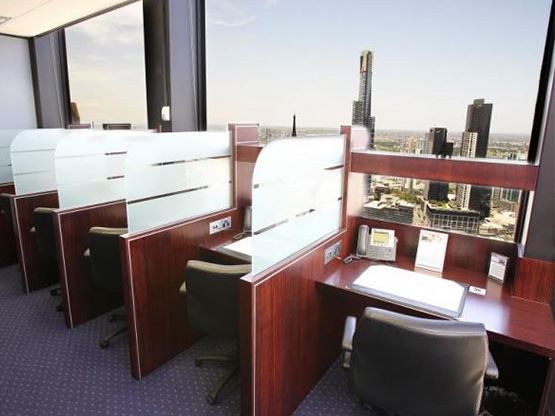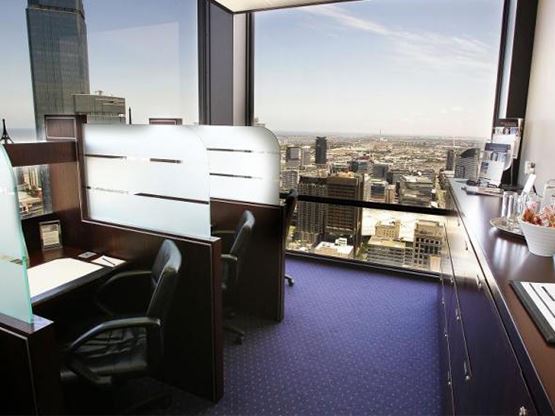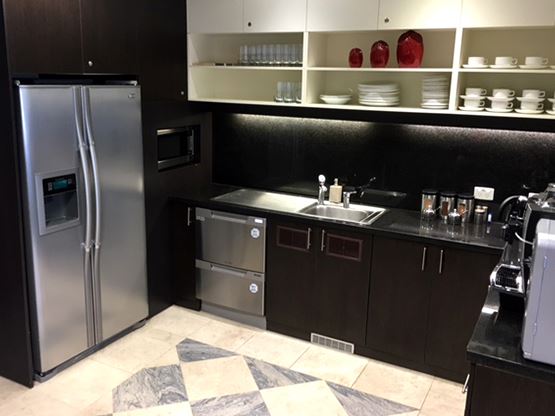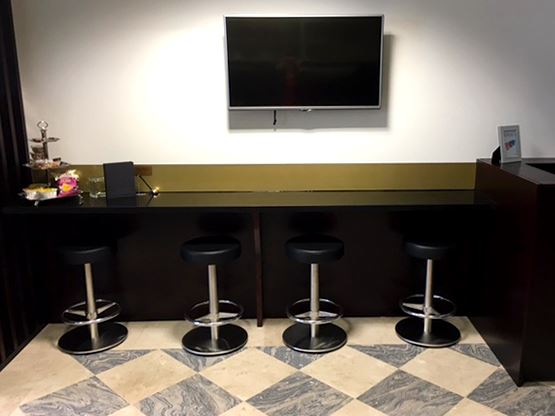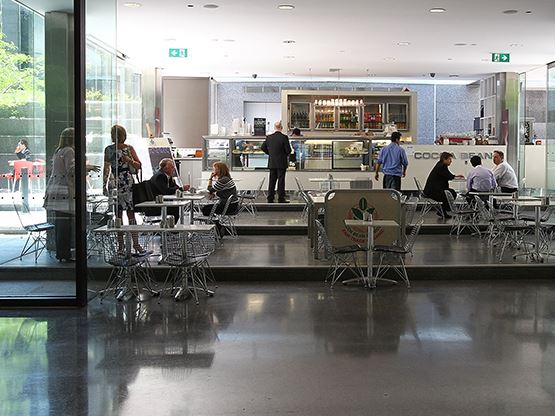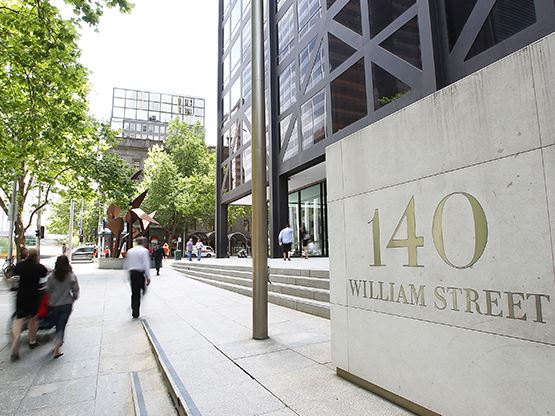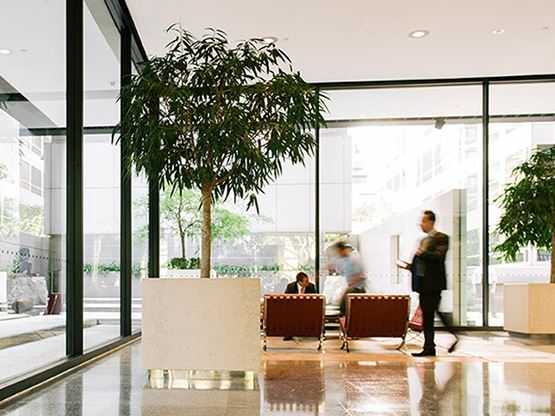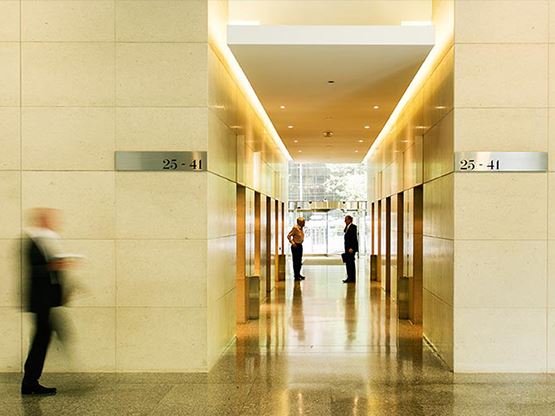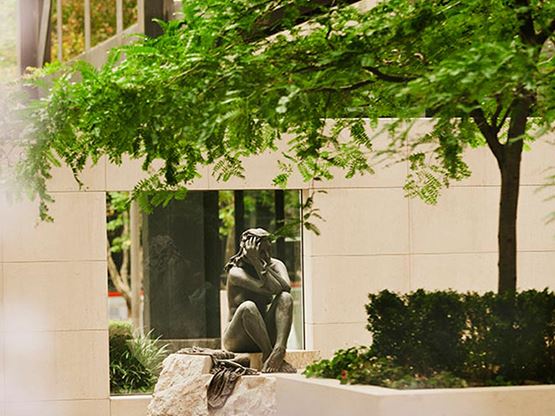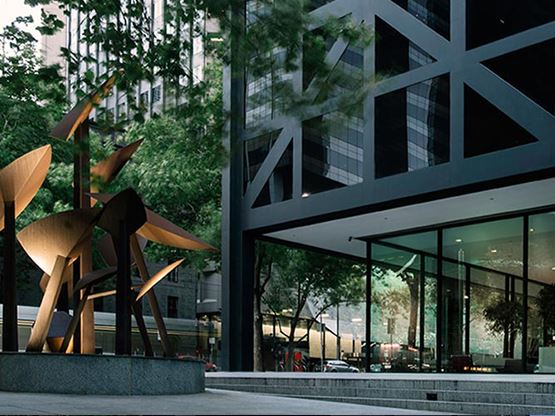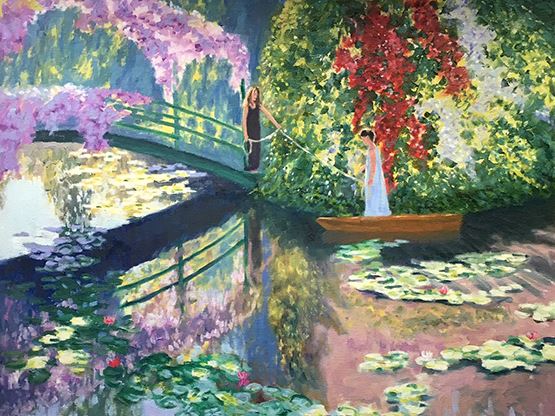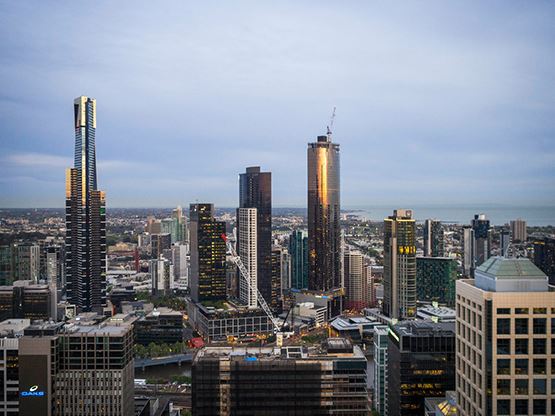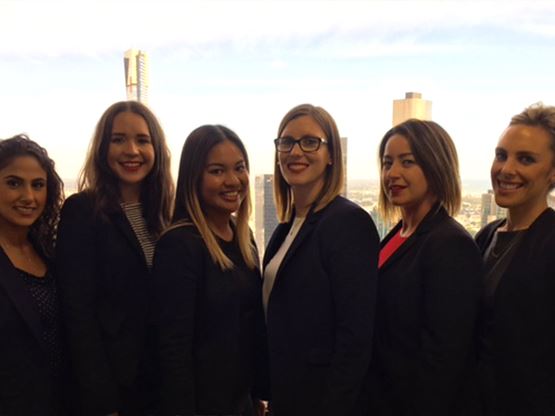 Our Office and Facilities
Servcorp offices are located on level 40 of 140 William Street.
Level 40 features specially commissioned 'Parisian' themed art by Australian artist Patrick Russell. Popular works include two paintings of Monet's Garden (oil on canvas / painted in Paris 1999-2000). There are also some of Patrick's local pieces of art including pieces depicting Balmoral Beach and Sydney Harbour.
Facilities include:
Bike storage and change room facilities
1 x Boardroom (14 people)
1 x Meeting room (6 people)
2 x Meeting room with view (4 people)
2 x Day suites (1-3 people)
1 x Day suite with meeting table (4 people)
Professional coworking space, with 6 workstations
140 William Street is situated in the centre of Melbourne's legal and financial district.
This is the area of choice for many international headquarters, such as AMP, ANZ, National Mutual, Lend Lease, and the National Australia Bank. Conveniently placed near all major public transport.
Within 5 minutes walking distance:
Major Banks – Bank of Melbourne, ANZ, Commonwealth Bank, NAB
Post Office
Local Courts
Entertainment venues, Crown Casino, Cinemas
Premium dining as well as casual and cafe options
Premium retailers at Emporium Melbourne, Bourke Street Mall and Block Arcade
Flagstaff Gardens, Yarra River, Etihad Stadium, and Queen Victoria Market
Gyms
Pharmacies and newsagencies
All major public transport – trams, trains, buses
Looking for another office location?