Your address
Southbank Riverside, Southbank
Level 2, Riverside Quay
1 Southbank Boulevard
At Riverside Quay Servcorp offers: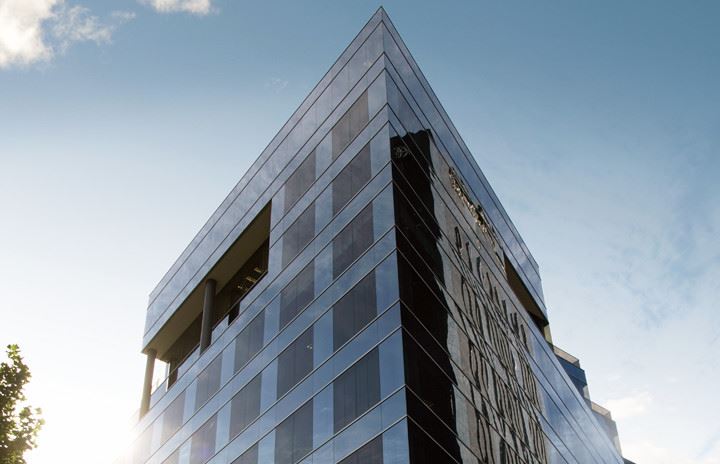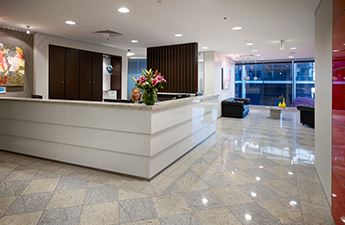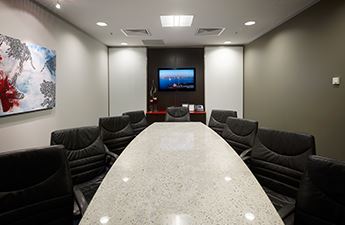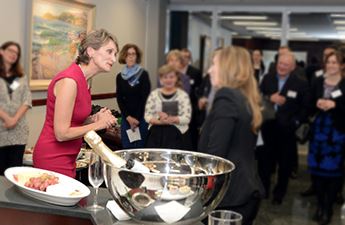 ---
About Level 2, Riverside Quay
Riverside Quay is a commercial office complex situated in the heart of Melbourne's iconic cultural hub at Southbank.
This modern, 8 storey, A-grade office complex comprises of three individual buildings positioned right along Melbourne's iconic Yarra River.
Servcorp is located within Quay 1, the first of three recently refurbished buildings beside Southbank Piazza.
Floor to ceiling windows take in views looking out across to the Yarra River and the picturesque Melbourne city skyline. 
In-house amenities include underground parking, bike lockers and shower facilities.
Building occupants include Dainty Group International, Sky News and Foxtel. Within the Riverside Quay precinct you will also find large international corporations such as PWC and Microsoft.
Many of Melbourne's landmark attractions – including Eureka Skydeck, Arts Centre, Melbourne Aquarium, and Royal Botanical Gardens – are just a stroll away.
Tenants are only moments away from the Melbourne CBD – as well as local and international luxury retailers, entertainment venues, and waterfront dining.
Located across the rivers from Flinders Street station and a 2 minute walk from trams and buses, this building offers excellent transport connections. Easy access to major freeways and casual car parking options are also available.
30 minute drive to Melbourne International Airport, Tullamarine.
5 minute walk to Flinders Street Station.
2 minute walk to trams along Queensbridge Street or 5-7 minute walk to trams along St Kilda Road.
2 minute walk to buses along Queensbridge Street.
The Servcorp Difference
We know you will get value from our service, so your commitment can be as little as one month
Your phone number will be set up instantly, and you can manage how it is answered online or with our app
We only choose the best addresses, and we fit them out to an immaculate global standard. When you meet clients at our offices they will be impressed
We never use call centres, and all our team are well trained and presented. You can book their time for as little as ten minutes
You'll get access to market leading IT services
We are the only premium global provider, and your membership includes access to our network of 150 offices worldwide
How we help your business
We've done the hard work for you, so for your low monthly fee your business can take advantage of our investment in:
Finding the best building in each city 
Committing to the minimum lease agreement 
Fitting out the floor to 5-star quality, which costs on average US$1.5 million
Hiring and training the best team to support your business
Building a US$50 million IT infrastructure that allows you to take advantage of the global network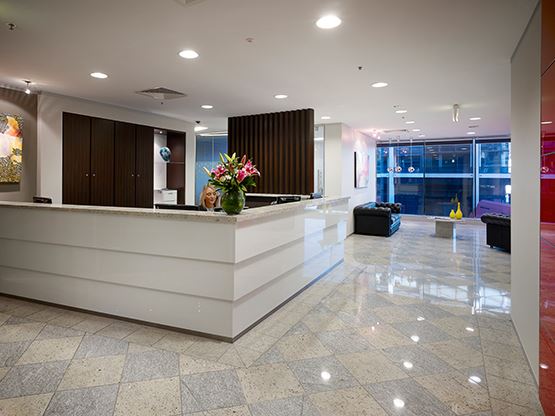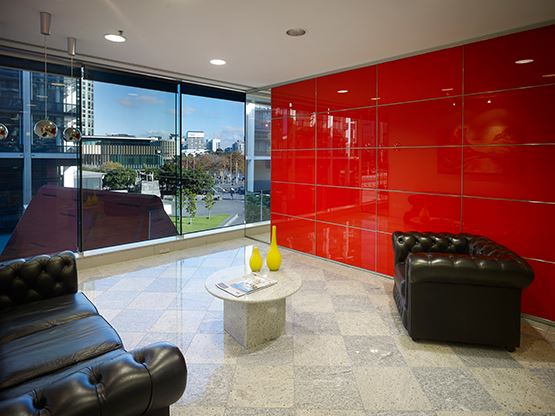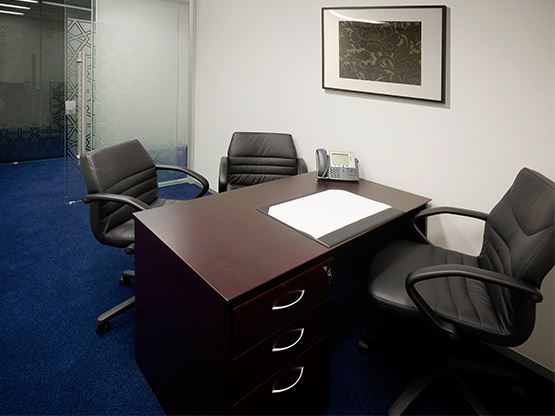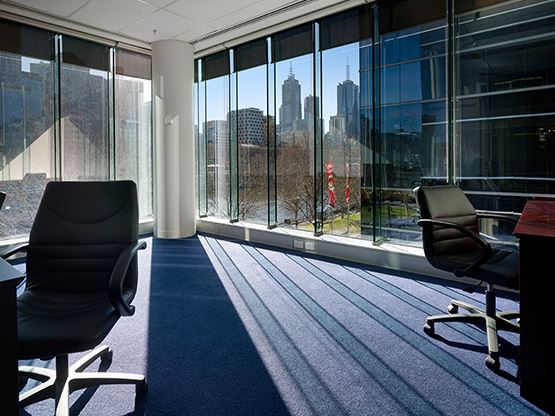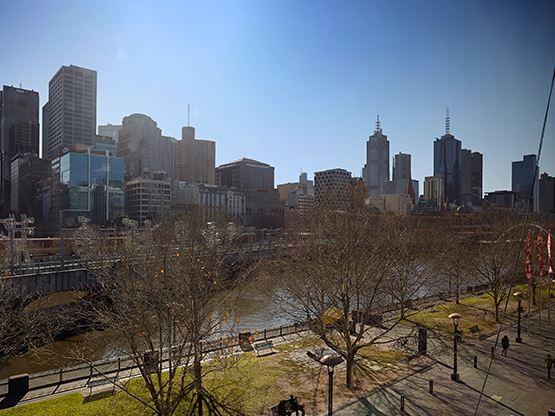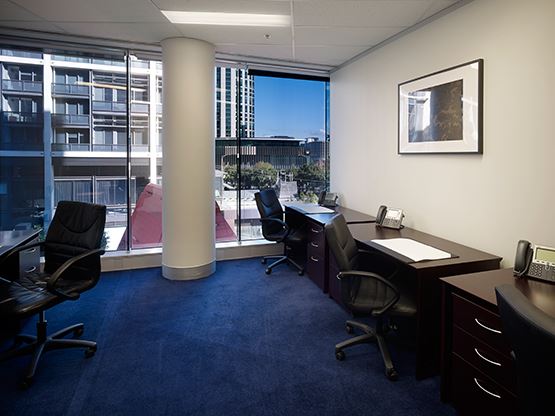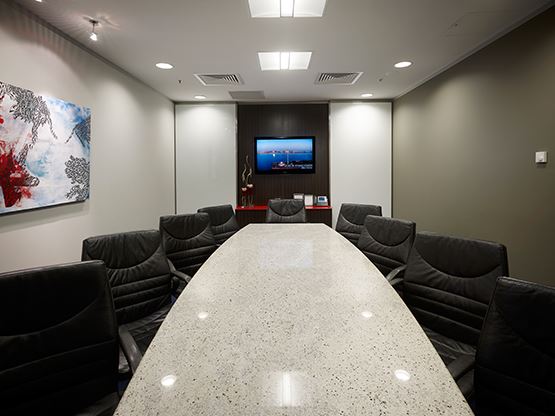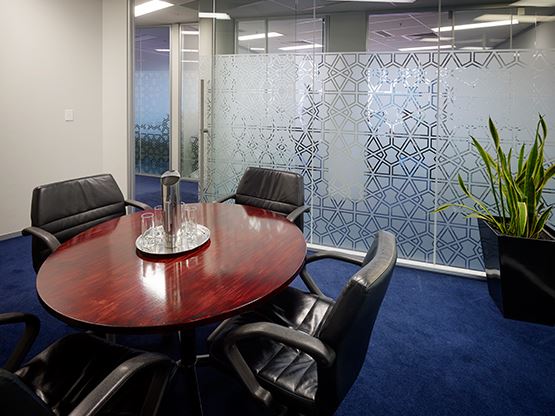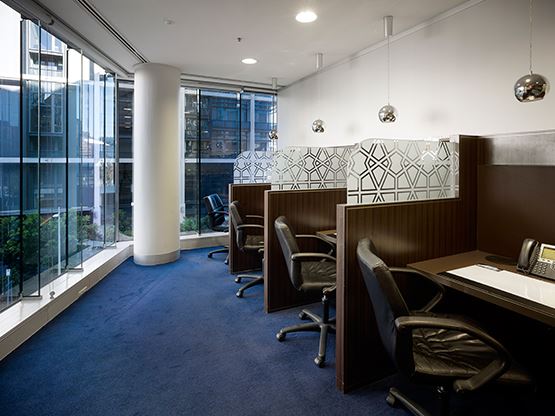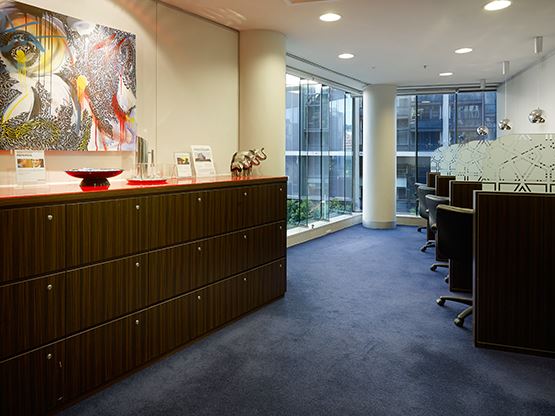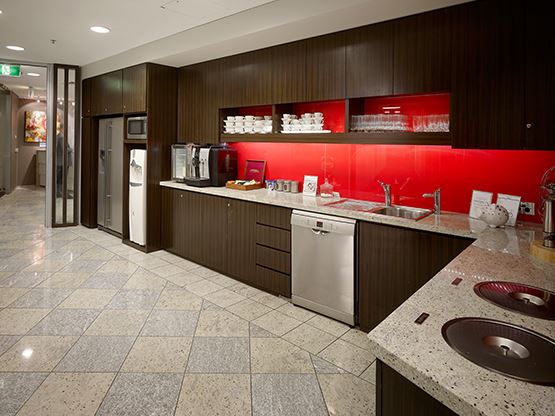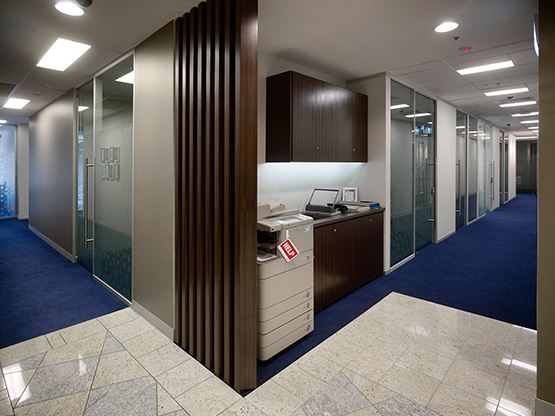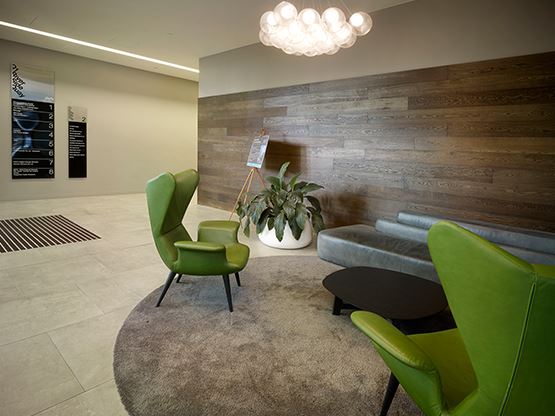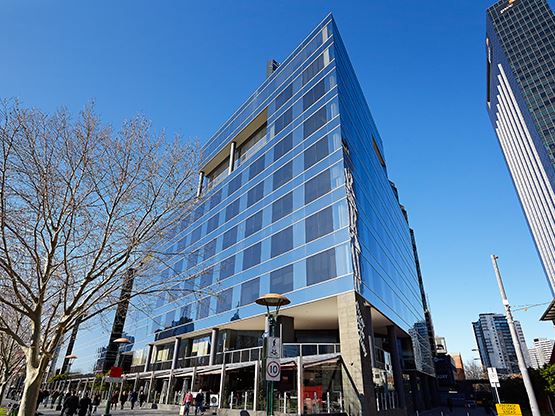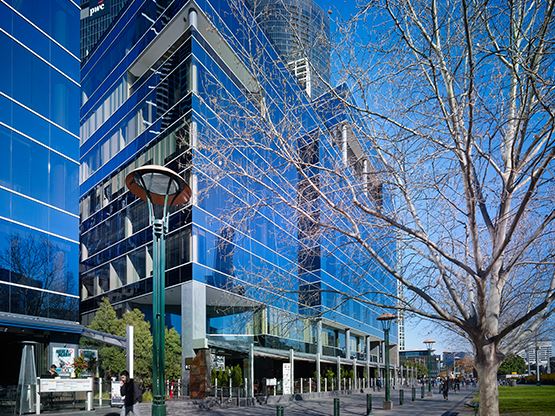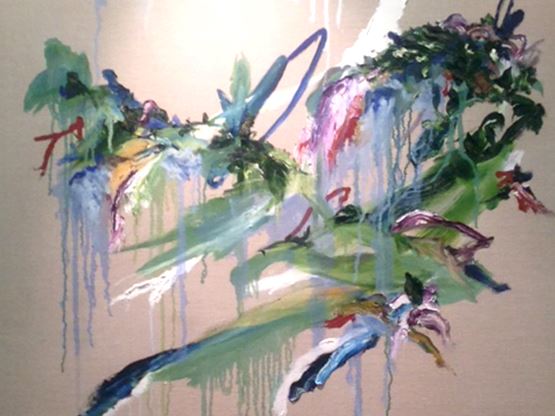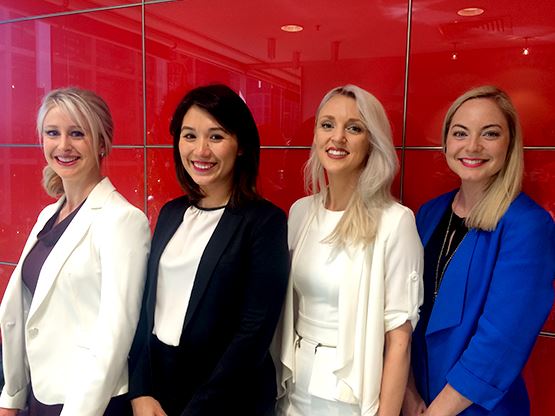 Our Office and Facilities
Servcorp offices are located on Level 2 of Riverside Quay.
Level 2 features modern art by artist Sam Holt. Based in Sydney, Holt's work was hand selected by Servcorp founder Mr. Alf Moufarrige. His artwork is known for its abstract landscapes and layering of textural line and colour, and his woks are held in private and corporate collections in Australia and internationally.
Facilities include:
Underground parking, bike lockers and shower facilities
1 x Boardroom (12 people)
1 x Meeting room (4 people)
3 x Day Suites (1-3 people)
Professional coworking space, with 8 workstations
Riverside Quay is located in Melbourne's Southbank cultural precinct.
Southbank, a mere stone's throw away from the bustling Melbourne CBD, offers a more relaxed business environment with a waterfront location and easy access to all essential amenities.
Within 5 minutes walking distance:
Crown Entertainment Complex, with luxury retail, dining, bars, entertainment, casino, cinemas
Popular attractions including; Eureka Skydeck, Arts Centre, Melbourne Aquarium, and Royal Botanical Gardens
Banks and ATMs – ANZ, Commonwealth, Bankwest and rediATM
5 Star hotels and serviced apartments
Gyms
Pharmacies and Newsagents
Range of waterfront restaurants, cafes and bars
Public transport – trams, trains and buses
Looking for another office location?