Your address
101 Miller Street, North Sydney
Level 32
101 Miller Street
At 101 Miller Street, North Sydney, Servcorp offers: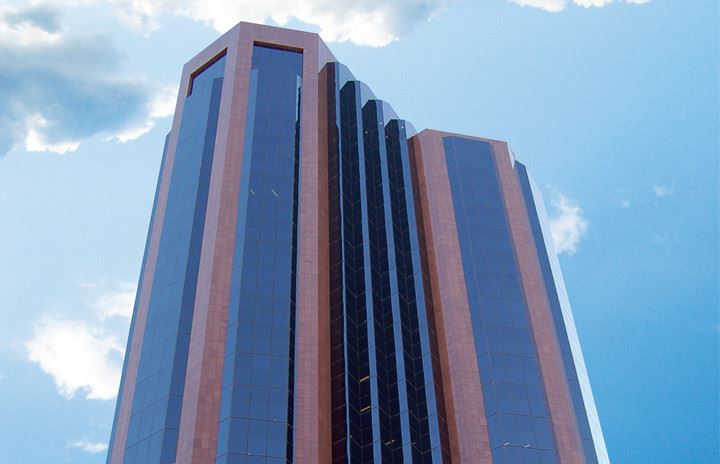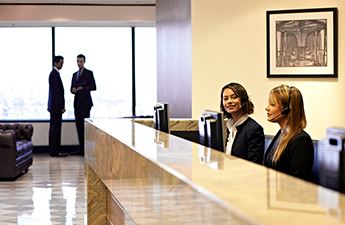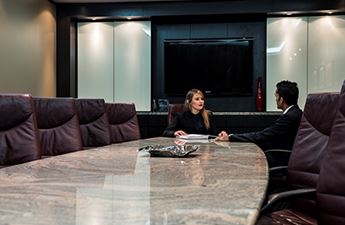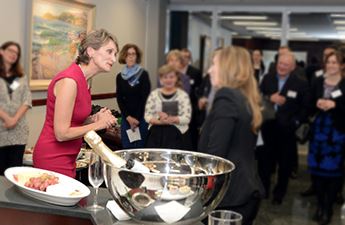 ---
About Level 32, 101 Miller Street
This award winning premium tower is conveniently positioned in the heart of North Sydney's CBD.
Built in 1992, 101 Miller Street encompasses an entire CBD block. Its sleek 32 levels form an icon on the North Sydney horizon.
The building was substantially refurbished in 2008 by Mirvac Design, transforming the lobby into a light and welcoming business hub featuring contemporary artworks by painter Marion Borgelt, sculptor Warren Langley, and furniture by Arne Jacobsen and Karim Rashid.
101 Miller Street has been awarded a 5-star Green Star Rating (Office Design Version 2), a 5-star NABERS Energy Rating (Base Building) representing best building performance, and 3.5-star NABERS Water Rating representing market best practice.
Within 101 Miller Street itself, there's plenty of room to linger in the courtyard piazza, relax and rejuvenate. Amenities include a concierge desk, bicycle parking, shower and locker facilities. Paper and co-mingled recycling facilities are provided to support waste production activities. 
The building is situated conveniently above the Greenwood Plaza shopping centre with specialty shops, supermarket IGA, and an array of food outlets including the famous Greenwood Chinese Seafood Restaurant with fantastic Yum Cha.
There's convenient access to North Sydney train station and stunning views from level 32 looking out to Sydney harbour and the Sydney CBD skyline.
Building occupants include anchor tenants such as Genworth, AGL and RTA.
15-20 minutes by taxi from Sydney Kingsford Smith Airport.
3 minute walk to the North Sydney train station.
10-15 minute walk or short taxi ride to High Street Wharf.
1 minute walk to North Sydney bus terminal.
The Servcorp Difference
We know you will get value from our service, so your commitment can be as little as one month
Your phone number will be set up instantly, and you can manage how it is answered online or with our app
We only choose the best addresses, and we fit them out to an immaculate global standard. When you meet clients at our offices they will be impressed
We never use call centres, and all our team are well trained and presented. You can book their time for as little as ten minutes
You'll get access to market leading IT services
We are the only premium global provider, and your membership includes access to our network of 150 offices worldwide
How we help your business
We've done the hard work for you, so for your low monthly fee your business can take advantage of our investment in:
Finding the best building in each city 
Committing to the minimum lease agreement 
Fitting out the floor to 5-star quality, which costs on average US$1.5 million
Hiring and training the best team to support your business
Building a US$50 million IT infrastructure that allows you to take advantage of the global network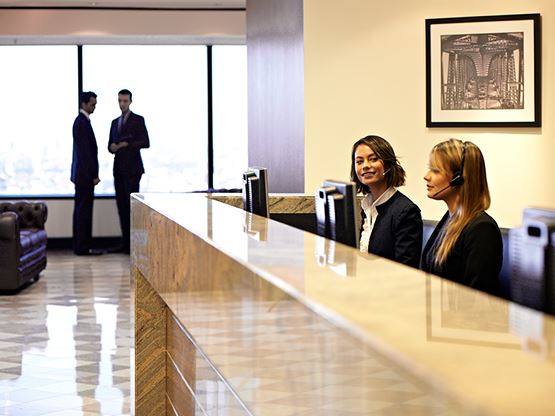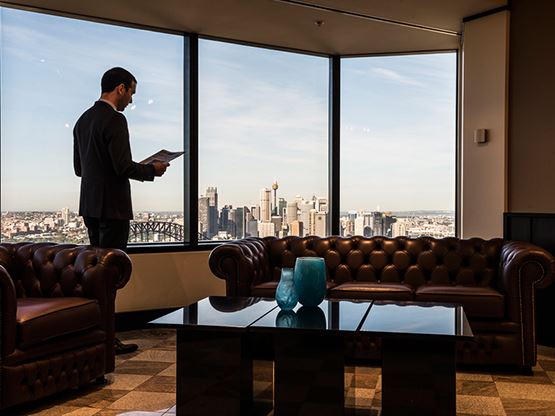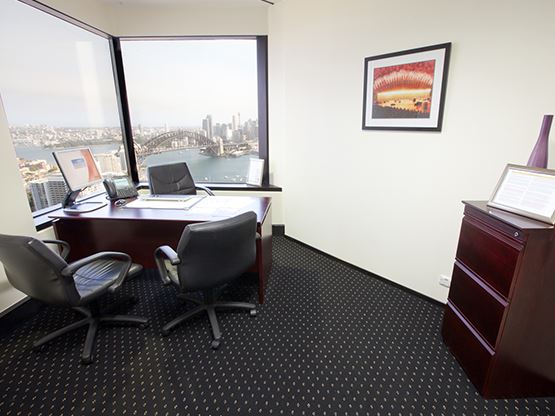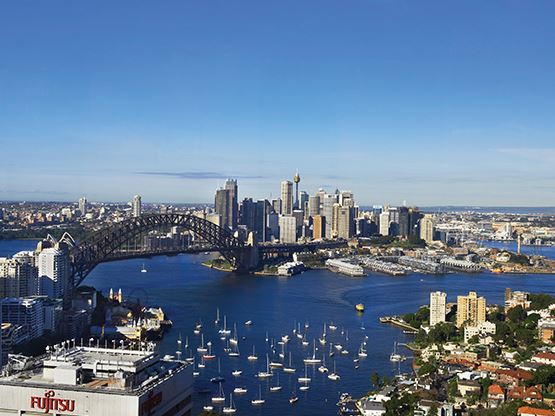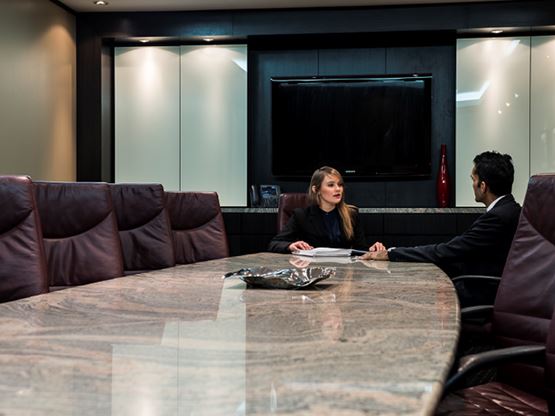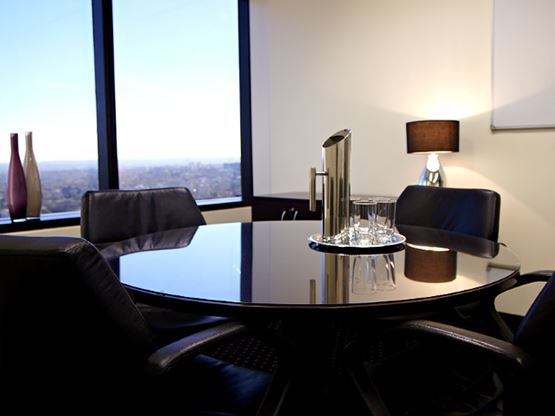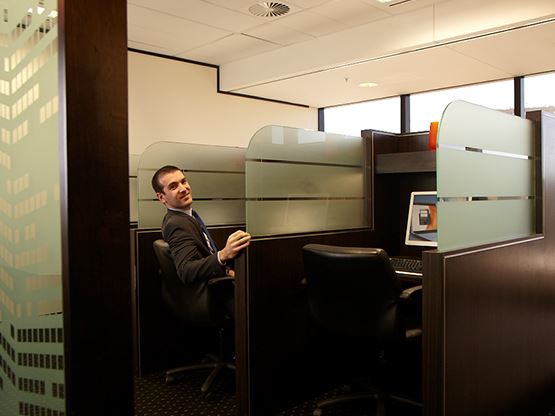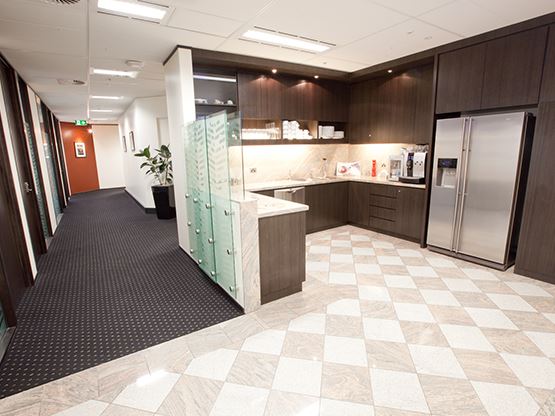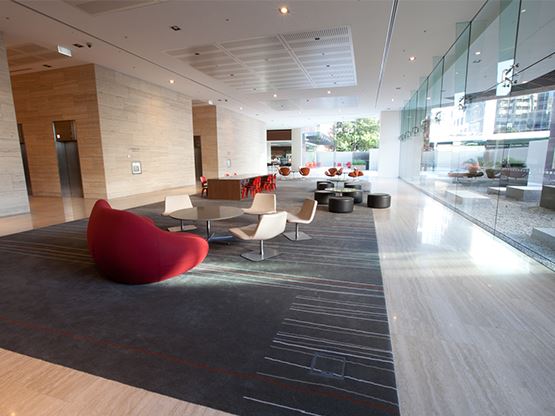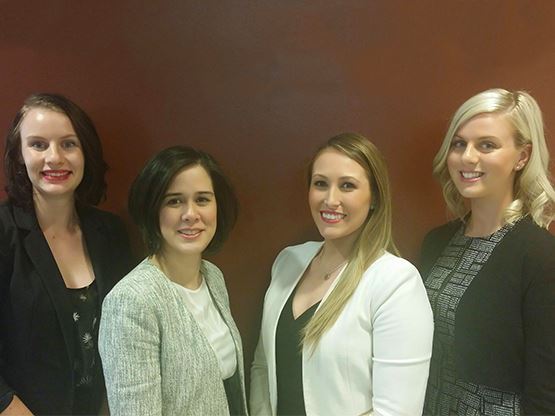 Our Office and Facilities
Servcorp offices are located on level 32 (the top floor) of 101 Miller Street.
Level 32 boasts a remarkable collection of historic Harbour Bridge photography. The collection of images - taken by various Australian photographers - follows the iconic Sydney Bridge from its early beginnings during its construction through to spectacular modern day fireworks.
Facilities include:
Shower, change rooms, secure bike storage and onsite concierge
1 x Boardroom (14 people)
3 x Meeting rooms (4 people)
2 x Day suites (1-3 people)
1 x Day suite (1-2 people)
Professional coworking lounge, with 8 workstations
101 Miller Street is located in the North Sydney commercial district, just three kilometres north of the Sydney central business district.
Tenants are only moments away from Greenwood Plaza with an outstanding selection of over 100 retailers, child care facilities, dining and major banks. There's also easy access to Sydney CBD by car or public transport.
Within 5 minutes walking distance:
Greenwood Plaza with an outstanding selection of over 100 retail stores
Supermarkets, Pharmacies, Medical Centre
Childcare centre
Major Banks – Westpac, Commonwealth, Suncorp, St George, Bankwest, HSBC, Colonial
Post Office
Premium Restaurants, Cafes and Bars
Gyms and health clubs and iconic North Sydney Pool
Quality hotels
Public transport – trains, buses, ferries
Looking for another office location?