Citigroup Tower
Level 23, Citigroup Tower
33 Huayuanshiqiao Road, Pudong New District
Office Space at Citigroup Tower
At this location Servcorp offers: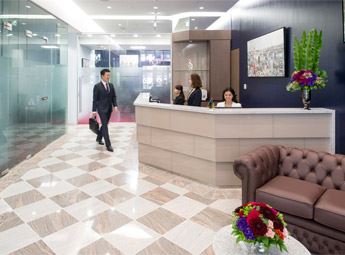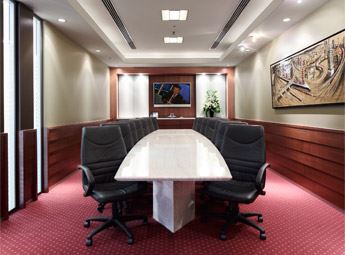 Located on the waterfront overlooking the Huangpu River, Citigroup Tower is a prominent Pudong landmark right in the heart of Lujiazui, Shanghai's financial hub. As you exit the elevator on the 23rd floor, the large granite reception area with views of the Jin Mao and SWFC towers offers an unforgettable experience to any visitor. It's prestigious business location makes it the preferred choice for the headquarters of both SMEs and multinationals.
Citigroup Tower is a state of the art building with an energy-saving double-glazed glass curtain-wall helping to deflect light and minimize heat loss. The advanced security systems and guard attended smartcard access entrance mean that tenants feel comfort and at ease in this prestigious location.
Only 35 minutes drive from Hongqiao International Airport and 35 minutes drive from Pudong International Airport.
Take Subway line 2 and alight at Lujiazui, take exit 2.
There are many buses to Citigroup Tower: 82, 85, 314, 795, 798, 799, 870, 971, 992.
Easy access to the Brussels Ring Road, the E40, the E19 and the E411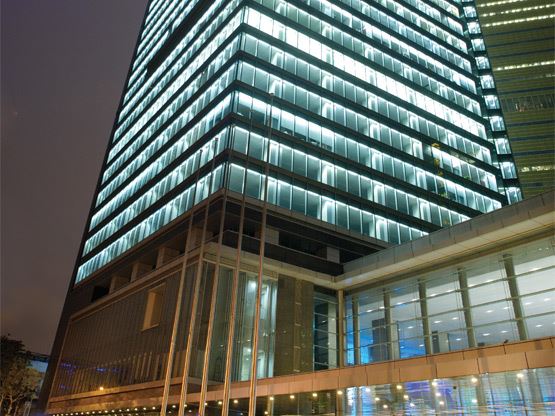 Our clients love:
Premium-grade building, placed right on the waterfront with stunning views across the Huangpu River and Shanghai's financial district. This is an enviable location shared by many financial service sector companies.
Proximity to Lujiazui Station;  located just a short walk from the subway line 2 providing easy access to both airports and all areas of the city
The prestigious Terracotta Warrior themed  offices with life-size warrior statues and original artwork 
State-of-the-art business centre located in the heart of Shanghai's prestigious Lujiazui area which is the centre of Shanghai's finance industry
The five-star Shangri-la Hotel located right next door and the surrounding area packed with high end malls and top class restaurants
Magnificent views from the reception of the iconic Jin Mao and SWFC towers.
Within the building:
Superbrand Mall
Shangri-la Hotel
Extensive dining options
Major Banks
Post office
Starbucks
Convenience Store
Book Store
Drug Store
Recommended lunch places:
Jingpuhui  from RMB200/person
Tel +86 21 5877 7311
Morton's of Chicago Bar & The Steakhouse from RMB300/person
Tel +86 21 6075 8888
Southbeauty from RMB200/person
http://www.southbeautygroup.com/
Tel +86 21 5047 1917
Looking for another office location?