Potsdamer Platz
Level 8, Linkstraße 2
Potsdamer Platz
Office Space at Potsdamer Platz
At this location Servcorp offers: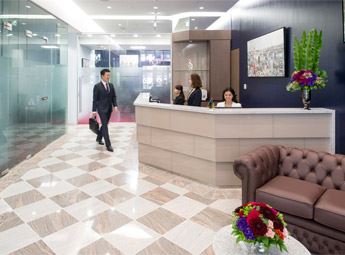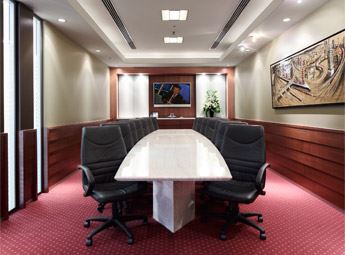 Potsdamer Platz is in the heart of the city and is a popular shopping and nightlife district. Potsdamer Platz is located 1km away from the Brandenburger Gate, the Reichstag, Tiergarten Park and many other tourist attractions.
The Potsdamer Platz, with their many shops, is a popular place for shopping. You can take the fastest elevator in Europe up to the Panoramapunkt in the Kollhof Tower, where you can enjoy a fantastic view of the Berlin skyline. Potsdamer Platz is also home to the first electric traffic light in Germany. .
Every February, Potsdamer Platz is at the centre of the Berlinale, the Berlin film festival. But that's not the only time of year when it attracts film fans - The CinemaXX and IMAX are large multiplex cinemas, and the CineStar only shows films in their original language.
Next to Potsdamer Platz is the octagonal Leipziger Platz with its elegant Mall of Berlin shopping centre, the Museum Dalí and the Spy Museum.
On the south side of the Potsdamer Platz is the Kulturforum, where you will find important museums and institutions.
Berlin Schönefeld Airport:
40 minute train ride to Potsdamer Platz Bhf
30 minutes by taxi
Berlin Tegel Airport
40 minute train ride to Potsdamer Platz Bhf
20 minutes by taxi
1 minute walk to S+U Potsdamer Platz Bhf to access S 1, S 2, S 45 and U 2.
3 minute walk to routes M48, M29, M85, 200 and 100
1 minute walk to Taxi Stand
Within the building:
Potsdamer Platz Bhf
Mall of Berlin
Philharmonie
Staatsbibliothek (State Library)
Gemäldegalerie (Gallery of Paintings)
Kunstgewerbemuseum (Museum of Decorative Arts)
Neue Nationalgalerie
Park Gleisdreieck
Museum Dalí
Spy Museum