Louis Vuitton Building
Level 2 and 3, Louis Vuitton Building
1479 Marfaa Beirut Souks, Fakhri Bey, Allenby Street
Office Space at Louis Vuitton Building
At this location Servcorp offers: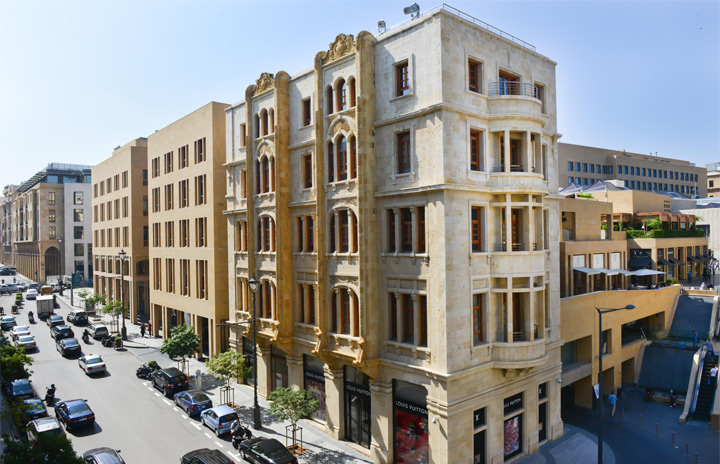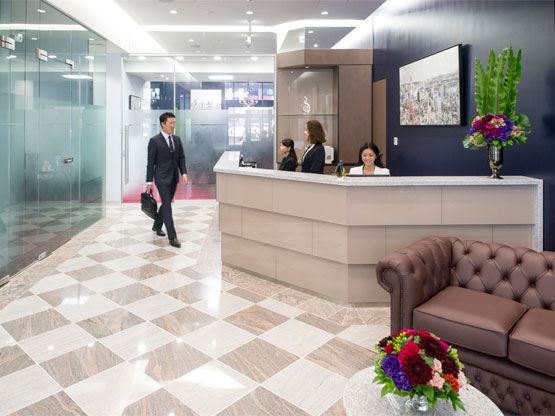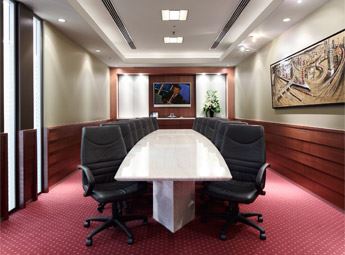 About Louis Vuitton Building
The Louis Vuitton Beirut Souks building which accommodates the Louis Vuitton boutique on its ground floor is located in the modern Beirut Souks, the premier shopping and leisure destination of Beirut and was rebuilt after the civil war while keeping the original street names and historical landmarks of the old souks. The building is surrounded with various amenities, major banks, 5 star hotels, foreign embassies and official buildings. Various dining options are also available on Allenby Street providing clients with a variety of lunch and dinner choices.
Located on the 2nd floor of the building, the Servcorp offices offer beautiful views over the busy Allenby Street and Beirut Souks. The Servcorp floor was designed with a classy and traditional atmosphere to keep in line with Beirut Souks environment and charm. The newly refurbished building offers 24 hours security, easy access for the disabled and secure parking with multiple entry and exit points distributed around the Souk.
30 minutes drive to Beirut-Rafic Hariri International Airport.
Taxis are available upon request and all around the city.
Within 5 minutes walking distance:
5 star hotels
Post office
Travel agency
Pharmacy
Salons
International and local banks
Convenience store
Bookstore
Souvenir Shop
Recommended lunch places:

Le Stay (French cuisine and bar)
Tel: 01999 757

Momo at the Souks (French and Lebanese cuisine)
Tel: 01999  767

Scoozi  (Italian and Japanese cuisine)
Tel: 01984 984

Paul Café ( French Bakery and Patisserie)
Tel: 01999 123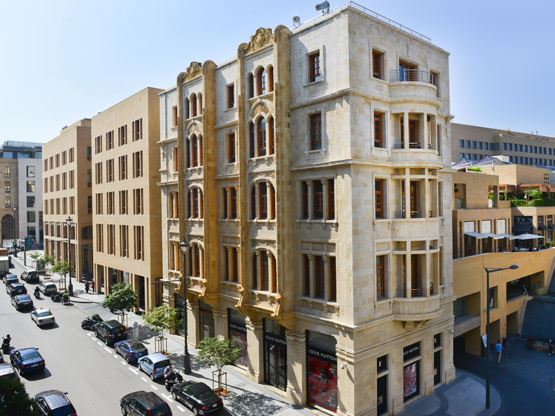 Our clients love:
The elegant and prestigious building which has been recently renovated and is located in the heart of the lavish Beirut Souks area, also accommodates the Louis Vuitton boutique on its ground floor.
The luxurious and glamorous Beirut Souks downtown area is full of major couture stores and international fashion brands surrounding the building.
Short stroll to international and national banks, as well as government buildings such as the Lebanon Parliament and Prime Ministers' offices.
The welcoming atmosphere on the floor accompanied by impressive original artwork from Australian and Lebanese renowned artists.
Endless choices of entertainment in the Beirut Souks area also known as the 'Solidere' with several chic outdoor cafés, and a variety of fine dining restaurants and 5 star hotels.