Al Hugayet Tower
Levels 22, Al Hugayet Tower
King Fahd Road
Office Space at Al Hugayet Tower
At this location Servcorp offers: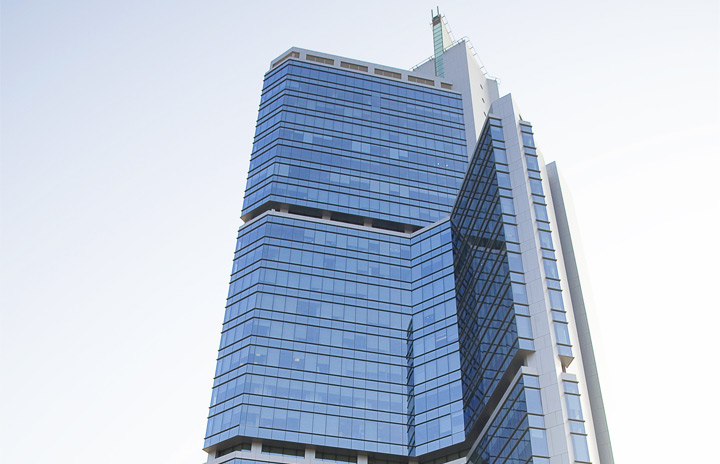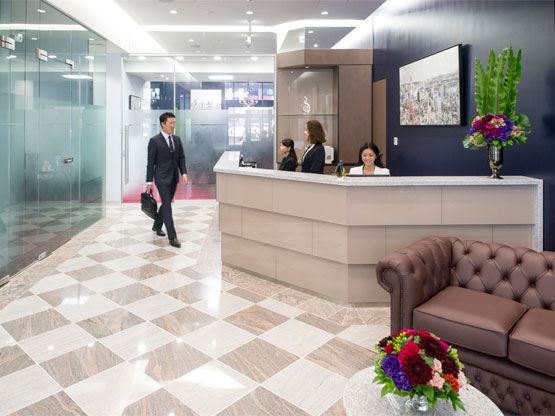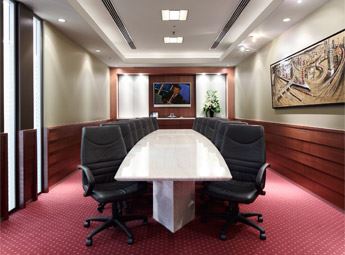 A highly distinctive architecture standing twenty six floors tall and boasting a beautiful glass façade. A water fountain welcomes you at the entrance of the tower. Al Hugayet tower is located in the busy commercial centre of the country's Eastern Province, offering close proximity to large corporations, 5 star hotels and major banks. Located on the highway, the tower provides easy access to Al Khobar- Dammam and Bahrain via the King Fahad Causeway.
Al Hugayet Tower has security at both the front and back entrances of the building, 5 elevators, 4 floors dedicated to parking, a prayer room and a restaurant on the ground floor. The Servcorp reception area on the 22nd floor offers stunning views over Bahrain bridge, the sea and Al Khobar cityscape.  Besides great views, the impressive boardroom, coworking space and exclusive pantry make this location with no doubt the best serviced office in Khobar.
50 Minute drive to King Fahd International airport.
Direct 4 hour trip to Riyadh by train. 10 -15 min drive from Al Hugayet Tower to the Station. VIP sections on the train are available at SAR130 per person.
10 min drive from Al Hugayet Tower to the Bus Station. Direct trips via the Causeway from Al Khobar to Bahrain. Trip can take 20 minutes to an hour depending on the paperwork stops.
Taxis are available 24/7. A taxi pick up can be arranged through the Servcorp reception team at Hugayet Tower
Within 5 minutes walking distance:
Intercontinental Hotel
Tulip Inn.
Al Khobar mall
Banks
Convenience Store
Travel agencies
Recommended lunch places:

Al-Sanbok (International Buffet)
http://www.sanbok.com
Tel 03- 845 0999
Queens of India (Indian subcontinent & Chinese)
http://www.queenstandoor.com/

Soul Kitchen (Seafood, Steak & Sushi)
https://www.facebook.com/pages/Soul-Kitchen/171860576177124
Tel 03-331 444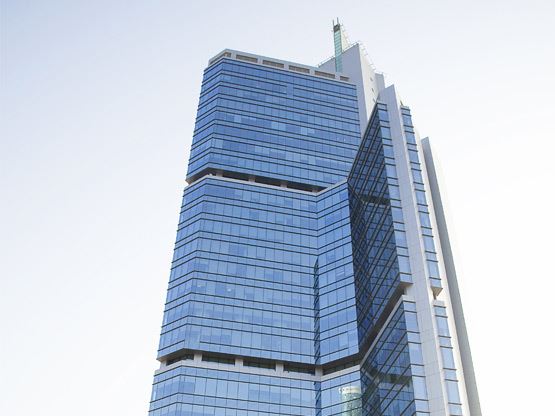 Our clients love:
Proximity to large corporations and multinational companies including the state owned Saudi Aramco, the nation's main powerhouse for the Saudi oil industry.
Premium-grade building and the business address of many household-name global financial, legal and IT companies
Tower's location on the highway providing easy access to Dammam and Bahrain via the King Fahad Causeway. The Servcorp Dammam Tower is just 30 minutes drive from the modern Gulf state of Bahrain.
The prestigious and modern look of the office space at Al Khobar- Dammam with  glass sliding doors and original artwork using golden colors to reflect the Saudi culture
Striking landmark building with the top shaped as a triangle and changes colors at night and two thirds of the building covered with glass.
Magnificent panoramic views from the 22nd floor of Servcorp Al Khobar- Dammam of some of Al Khobar's landmark towers such as Al Zamel and Al Juffali towers, Bahrain bridge, the Sea and on clear days you can even see Bahrain's city line beyond the sea.