The Metropolis
Level 8, The Metropolis Tower 2
11 North Buona Vista Drive
Office Space at The Metropolis
At this location Servcorp offers: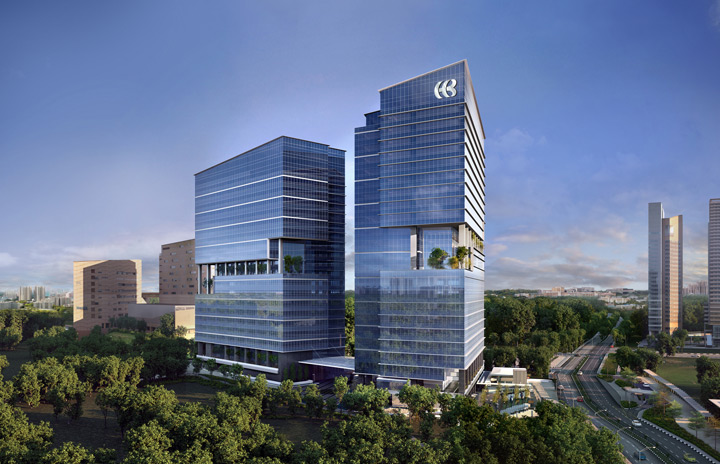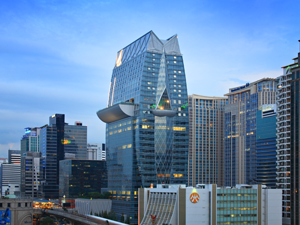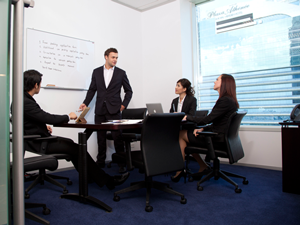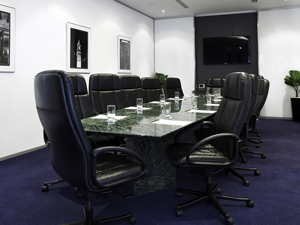 The Metropolis is a Grade-A building in the one-north precinct at Buona Vista, at the fringe of Singapore's central business district.
From the attractive water features at the arrival plaza, to the landscaped gardens and expansive lobbies for both towers, The Metropolis is the ideal setting for business.
A highlight of the development is the specially commissioned sculptures by world-renowned artists like Fernando Botero, Ju Ming and Gao Xiao Wu, which are strategically placed in the development.
At The Metropolis, a range of innovative solutions for water and energy conservation, carbon dioxide emission reduction and responsible construction has been employed to help minimise your impact on the environment.
This has earned The Metropolis the coveted Green Mark Platinum certification by the Building & Construction Authority of Singapore.
35 minutes to the International Airport (Changi Airport) by Taxi.
Directly beside the Buona Vista East-West line MRT station.
A taxi stand is right outside the building's lobby.
Bus stop located right outside the building.
The Metropolis is conveniently located to take advantage of every amenity.
 A plethora of casual dining and leisure options are within walking distance at one-north, Vista Xchange and the pedestrian spine at The Metropolis. For after-hours entertainment, the vibrant Holland Village with bars and more restaurants is only a MRT stop away, as are the more bohemian offerings of Wessex Estate. Rochester Park, on the other side of North Buona Vista Road, featuring more chill-out and dining selections in charming colonial bungalows, is a great venue for treating valued clients.
Within 5 minutes walking distance:
Star Vista
Biopolis
Rochester Mall
Fusionopolis
Southern Ridges park and nature reserve
Wessex Estate
Rochester Park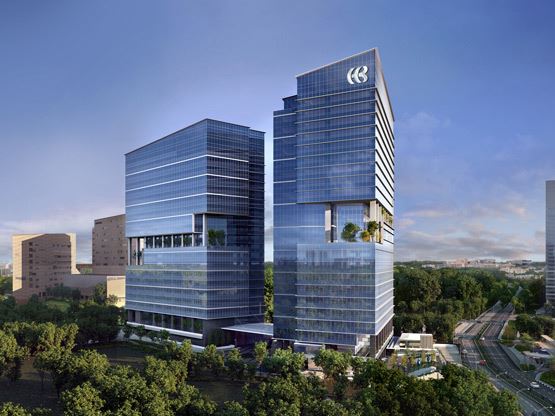 Our Office and Facilities
Servcorp offices are located on Level 8 of Metropolis Tower 2.
Level 8 features an original art collection of striking drip paintings.
Facilities include:
Granite reception area
Waiting Area
Reception Area
2 x Day Suite (1-3 people)
1 x Boardroom (14-16 people)
1 x Meeting Room (4-6 people)
5-star Coworking Space, with 7 workstations (one with PC)
Executive Suites
Well-stocked and immaculate kitchen
Access to Garden
Looking for another office location?