Al Habtoor Business Tower
Al Habtoor Business Tower
Levels 21, Al Habtoor Business Tower
Dubai Marina
Office Space at Al Habtoor Business Tower
At this location Servcorp offers: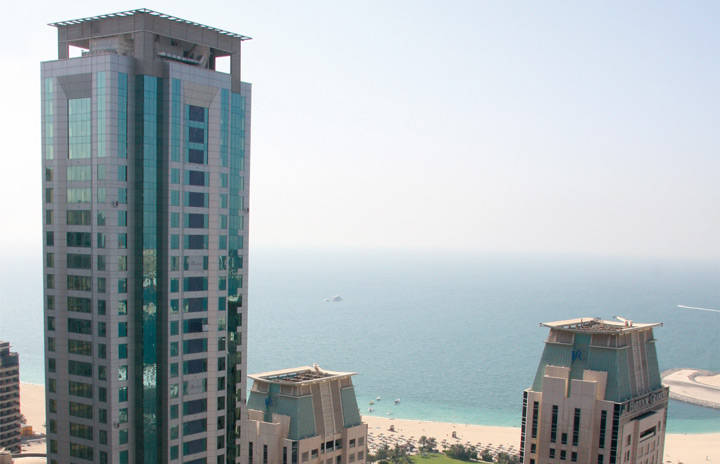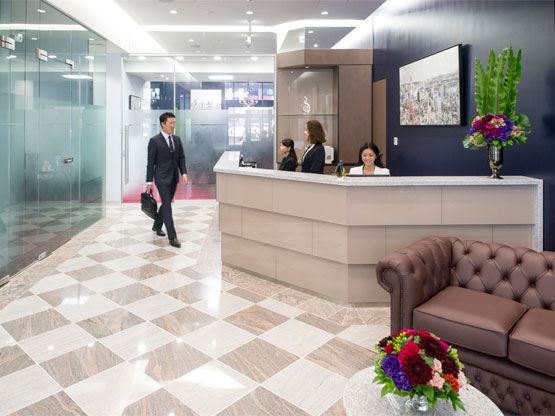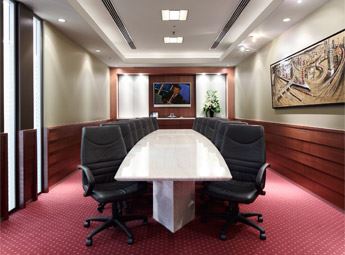 About Al Habtoor Business Tower
The newly built Al Habtoor Business Tower offers its visitors a first-class, exclusive atmosphere in one of the most sought after business addresses in the 'New Dubai' area. Servcorp UAE clients share this address with a prestigious tenant list, including the Consulate General of Netherlands, Peruvian Embassy, French consulate and Emirates hospital. The tower is strategically located at the entrance to both Dubai Marina and JBR providing clients with various lunch and dining options within a short walking distance from the tower. This location is also a 10 minute drive from three of the major shopping malls in Dubai.
The building is surrounded with various amenities, cafes, high-end brands, major banks and 5 star hotels as well as being located between 2 of Dubai's most popular residential areas, Dubai Marina and JBR. In addition to the 24 hour security, marble entrance lobby, covered parking, two large elevator banks and the stunning views, our clients have access to impressive boardrooms, meeting rooms, an executive coworking space and exclusive pantry.
20 minutes drive to Dubai International Airport.
Taxis are available outside the building throughout the day. Habtoor Business Tower is located between the JBR and Dubai Marina districts which are lively residential and tourist areas and taxis are available at every corner. A taxi pick up can be booked by calling Dubai taxi 04 2080808.
5 minutes walk to Marina Metro Station.
Buses are available around the hour till 10pm.
Within 5 minutes walking distance:
Le Royal Meriden Hotel
Grosvenor House
Grand Habtoor Hotel
Extensive lunch and dining options
Public Beach
Major Banks
Boutique 1
Starbucks
Convenience Store
Pharmacy
Souvenir Shops
Hair Salons
Recommended lunch places:

Rhodes Twenty10 (Grill) Located at Le Royal Meridien hotel  
http://www.leroyalmeridien-dubai.com/le-royal-meridien-beach-resort-spa-dining
Tel 04 399 5555
Al Basha (Lebanese) located at the Habtoor Grand hotel
http://www.paulbocuse.jp/eng/daimarutokyo/
Tel 04 399 5000

Paul Café  (bakery and restauarant) on JBR walk
http://www.jasmine-thai.co.jp/en/
Tel 04 437 6494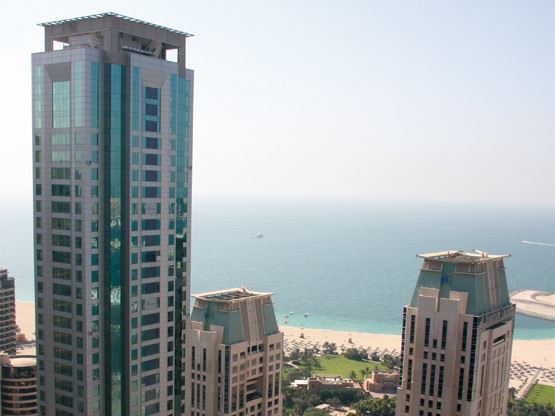 Our clients love:
Premium-grade building in Dubai Marina, in the centre of Dubai's most vibrant neighbourhood, and the business address of many consulates and international companies.
Proximity to a number of free zone areas; Dubai Media City, Internet City and Knowledge village. As well as providing easy access to Jebel Ali Free Zone and Abu Dhabi road.
The prestigious and modern look of the offices with glass sliding doors and original artwork by Rashid Al Oraifi.
Al Habtoor Business tower has a luxurious VIP Lounge on the 38th floor with direct access to the helipad, which is the only one in the area and accessible to clients.
Easy access to Al Habtoor Grand hotel offering clients the most luxurious facilities including tennis courts, a pool, Gym, spa and a variety of fine dining options.
Magnificent views from the reception area, the boardroom and the Coworking Space of Dubai's iconic landmarks, the Burj Al Arab, the Palm Jumeirah, and the JBR walk.