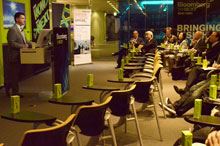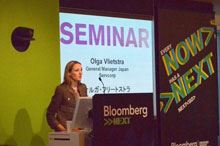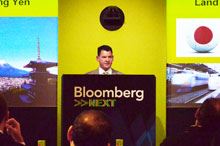 On Thursday, April 12th, Servcorp co-hosted an evening seminar event with Bloomberg L.P., which was held in the conference room at Bloomberg.
Servcorp and Bloomberg's clients, mainly in the finance industry, were invited to this event and we were pleased to have over 40 people attend that night.
The speaker for the seminar was Mr. William Pesek, Asia Columnist, Bloomberg News. His presentation focused on "A year after Japan's record earthquake and tsunami, investors are at a crossroads," introducing his views on Japan's economic upturns and how investors can grab opportunities.
After the seminar, the attendees and staff from Bloomberg and Servcorp enjoyed a cocktail party where everyone had the opportunity to network and enjoy the rest of the night.
Speaker:
William Pesek, Asia Columnist, Bloomberg News
Topic:
Risks and Opportunities in Land of Rising Yen
Bloomberg website:
http://www.bloomberg.com