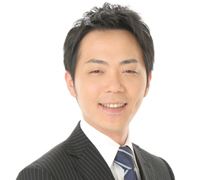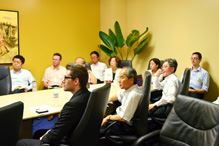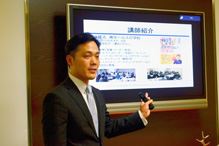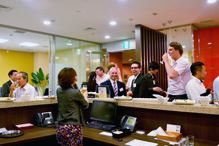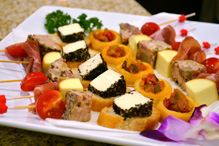 Afterword
We were pleased to have 21 participants from a wide variety of industries from services to IT attend our Business Shorts. Participants found the presentation very helpful, and felt the event was a great opportunity to network. We were very pleased to have many people attend the event this time as well.
Upcoming: Servcorp Business Shorts at Nittochi Nishi-Shinjuku Building on Thursday, July 26th.
Servcorp Business Shorts is a monthly event in which we invite a guest speaker and professionals who are willing to share their experience with like-minded business professionals. This seminar also gives you the opportunity to see a Servcorp floor. If you know people who are interested in this event as well as serviced office/virtual office, please extend our invitation to them!
Presentation Title
How to prevent customers from saying, "I'll think about it."
Presentation Details
Let's compare my presentation to baseball. Suppose you need 10 hits. With a .100 hitter he needs to bat 100 times, 30+ times for a .300 hitter and only 10 times for a perfect hitter.
Doing business is similar in a way your success depends on how efficiently you can hit.From this presentation, you will learn detailed methods on how to close deals with customers at a high rate.
Speaker Profile
Mr. Takashi Asai teaches courses and also provides consulting services on how to "make customers into Fans" which highlights unique selling techniques combined with trust building skills using human psychology. His techniques are highly praised for its simplicity and ability to get effective results. Teaching over 180 sales courses a year for mostly major companies, Mr. Asai's open seminars that focus on business and sales communication have always been full house. He also published a book named "How to prevent customers from saying, 'I'll think about it'" which made its way into the top 5 Best Sellers list in the sales category for 18 straight months.

Website:
http://www.sales-school.co.jp

Date
Thursday, July 26th
18:30 Reception open
19:00 Presentation starts
19:45 Networking
20:30 Close
Venue
Level 8 Nittochi Nishi-Shinjuku Building
6-10-1 Nishi-Shinjuku Shinjuku-ku

3 min walk from exit 2 of Nishi-Shinjuku Station on Tokyo Metro Marunouchi Line
5 min walk from exit 2 of Tochomae station on Toei Oedo Line by underground passage
10 min walk from West Gate of Shinjuku Station
We look forward to seeing you there! RSVP to Servcorp Nittochi Nishi-Shinjuku Building team by Monday, July 23rd.

Telephone: 03-5325-0023
Email: nishishinjuku@servcorp.co.jp
Website: www.servcorp.co.jp/en

Notes
No Participation fee.
The presentations will be delivered in Japanese.
Prior registration required to attend this event. Persons without prior registration will not be allowed entrance.
If we reach our capacity before the registration deadline, we may not accept any more participants.
Please bring your business card to the event.
Please be advised that photos and videos may be taken during this event for marketing/promotional purposes.
Depending on the number of attendees, the presentation may have to be viewed standing up.