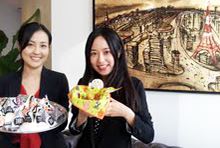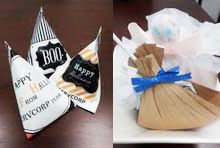 On October 31st, the Servcorp Marunouchi team organized a Halloween themed "Muffin run."
The team delivered Halloween candies including witch/ghost lollipops, all of which were creatively wrapped by the team.
The wrapping was cute and so nicely done that several clients were shocked when they found out that they were hand-made. Some clients have even mentioned that they have forgotten that it was Halloween, and the treats made their day.
We also delivered sweets to people at the business lounge and the entire Servcorp floor was full of Halloween spirit!
We very much enjoyed catching up with the clients through this muffin run. We felt that we were able to strengthen our relationship with the client and even get the clients to say "trick or treat." Next year, we will be knocking your office in our Halloween costumes, so please stay tuned!
Servcorp Marunouchi Trust Tower
Level 20 Marunouchi Trust Tower - Main
1-8-3 Marunouchi Chiyoda-Ku
Tokyo 100-0005 Japan
T +81 3 6269 3000
Email: marunouchi@servcorp.co.jp