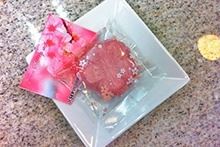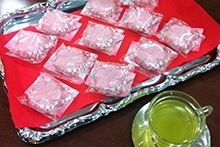 On April 2nd, Servcorp Marunouchi organized a Sakura themed "Muffin Run".
This year, the Marunouchi team prepared Japanese-style sweets that were shaped like cherry blossoms and filled with red bean paste. The team visited each client's office and served these sweets with hot green tea. The clients were delighted with the team's surprise visit and also impressed with the design and taste of the sakura treats.
This event also served as a great opportunity for the team to interact with the clients and understand the clients' business further for better support. Overall, the team was glad to see the clients relax and re-energize from the mid-day sakura tea break. The staff were also grateful to receive several heart-warming thanks from the clients, and they promised the clients that there will be more fun events in the future.
Servcorp Marunouchi Trust Tower
Level 20 Marunouchi Trust Tower - Main
1-8-3 Marunouchi Chiyoda-Ku
Tokyo 100-0005 Japan
T 03 6269 3000
Email: marunouchi@servcorp.co.jp