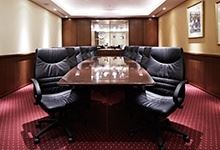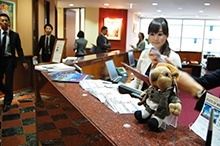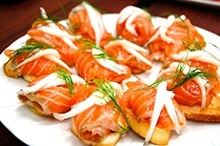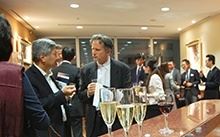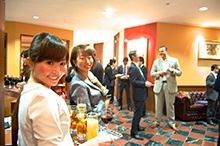 Afterword
We were pleased to have 24 participants from a wide variety of industries attend our Business Shorts. Participants said the seminar has provided a lot of useful information, especially for those who worked in accounting and tax-accounting industries. We also received some compliments regarding our office facilities and the quality service provided by our staff. Once again, we were pleased to have several people attend our monthly event.
Upcoming: Servcorp Business Shorts at Umeda Hilton Plaza West Office Tower on Thursday, April 25th.
Servcorp Business Shorts is a monthly event in which we invite a guest speaker and professionals who are willing to share their experience with like-minded business professionals. This seminar also gives you the opportunity to see a Servcorp floor. If you know people who are interested in this event as well as serviced office/virtual office, please extend our invitation to them!
Presentation Title
The global accounting industry and IFRS
Presentation Details
After a period of inactivity during the Lehman shock and Euro crisis, the IFRS has recently begun its activities once again; some companies are even adopting IFRS standards independently.
What are the basic guidelines of the IRFS and how do they differ to existing accounting methods?
Why is the IFRS known as the method of accounting for direct investment in the market?
Why is the Japanese market adopting IFRS policies, and what is its necessity?
Along with the above, I will provide an overview of the movement of global accounting industries, and the tendencies of the BIG 4 in the market.
Speaker Profile
Jun Nagamine (Managing Director, CPA, Tax accountant)
Experience:
Tohmatsu Aoki & Co. (currently Deloitte, Touche & Tomatsu), 1981-1987
Corporate Finance Division, Bankers Trust Company (currently Deutsche Bank), 1987-1989
Founded Nagamine Certified Public Accountant Office, 1989-
Education:
Undergraduate degree in Western history, Tokyo University, Japan, 1981
MBA, Wharton School of Business, the University of Pennsylvania, USA, 1986
Publications (including co-authored publications):
Non-Resident/Non-Permanent Resident Taxation (Zeimu Keiri Kyokai)
Guide to Japanese Taxes (Zeimu Keiri Kyokai)
More Comprehensive English Accounting (Zeimu Keiri Kyokai)
Comprehensive guide to the entertainment expenses (Shin Nihon Hoki)
Master guide to the Corporate income tax rulings (Gyosei)
A Guide to Preparing Income Tax (Zeimu Kenkyukai)
Lectures:
Corporate income taxes at Management Master Course, Japan Agricultural Cooperatives (JA), 1999-
Finance at Management Development Program, Hitachi Institute, 2000-2006
Editorial supervision:
Japanese Legal Series: "Taxation Law 1999 (JETRO)"
Complete Lists of Corporate Income Tax (Personal Media Corporation) (Software)
Public position:
Foundation Kanagawa Literature Development Statutory Auditor
Foundation Hoenryu (Tea Ceremony) Statutory Auditor
Date
Thursday, April 25th
18:15 Reception open
18:30 Presentation starts
19:20 Networking
20:00 Close
Venue
Level 19 Hilton Plaza West Office Tower
2-2-2 Umeda Kita-ku

3 min walk from directly connected Exit 4B of Nishi-Umeda Station on Yotsubashi Line.
5 min walk from Sakurabashi Exit of Osaka Station on JR Line.
7 min by Subway Midosuji Line from Shin-Osaka Station to Umeda Station.
We look forward to seeing you there! RSVP to Umeda Hilton Plaza West Office Tower team

Telephone: 06-6133-5700
Email: hiltonplazawest@servcorp.co.jp
Website: www.servcorp.co.jp/en

Notes
No Participation fee.
The presentations will be delivered in Japanese.
Prior registration required to attend this event. Persons without prior registration will not be allowed entrance.
If we reach our capacity before the registration deadline, we may not accept any more participants.
Please bring your business card to the event.
Please be advised that photos and videos may be taken during this event for marketing/promotional purposes.
Depending on the number of attendees, the presentation may have to be viewed standing up.