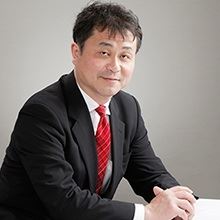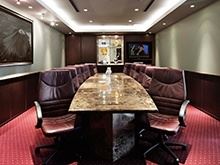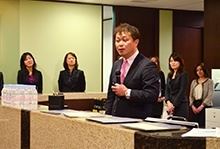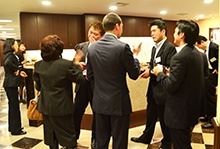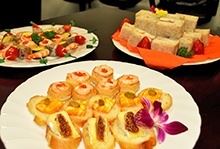 Afterword
We were pleased to have 24 participants from a wide variety of industries, from IT to finance sector, attend our Business Shorts. Participants said the seminar has provided a lot of useful information that could be helpful in various business situations. Once again, we were pleased to have several people attend our monthly event.
Upcoming: Servcorp Business Shorts at Ikebukuro Sunshine 60 on Thursday, January 24th.
Servcorp Business Shorts is a monthly event in which we invite a guest speaker and professionals who are willing to share their experience with like-minded business professionals. This seminar also gives you the opportunity to see a Servcorp floor. If you know people who are interested in this event as well as serviced office/virtual office, please extend our invitation to them!
Presentation Title
3 Public Speaking Tips that will Engage Your Audience
Presentation Details
There are times when you sit through a presentation that you've already heard of before. However, regardless of the same content, there are always speakers who can engage you and those who bore you. What makes a speech, meeting, workshop, etc. different?
During this seminar, we will be introducing "engaging speaking techniques" for those who frequently need to present in front of a large audience.
Speaker Profile
Mr. Teru Onozuka was born in Niigata in 1964. Upon graduating from Meiji University, he worked for a company specializing in construction materials. With his excellent sales performance, Mr. Onozuka was promoted to become the company's youngest Director. Later on, Mr. Onozuka was headhunted by a former foreign life insurance company where right upon transferring, he received an award from entering into a contest held within the company. He earned his certification as a Financial Planner, and has a proven track record of training several able salesmen through his role as Sales Director. Mr. Onozuka is currently the Executive Director of 3 companies and Advisor at Social Alliance Co., Ltd., and he continues to support salesmen and businessmen across Japan.
Previous seminars: The Tokyo Chamber of Commerce and Industry – Shinagawa, Meguro and Shibuya branches; The Dai-ichi Life Insurance Company, Limited; Sumitomo Life Insurance Company; The Asahi Shimbun Company; Shimane Employers' Association; Ohda Chamber of Commerce and Industry; Rinri Institute of Ethics – Ota branch; All NTT Workers Union of Japan Data; and more.
Website:
http://www.master-369.co.jp/

Date
Thursday, January 24th
18:30 Reception open
19:00 Presentation starts
19:45 Networking
20:30 Close
Venue
Level 45 Sunshine 60
3-1-1 Higashi Ikebukuro Toshima-ku

3 min walk from directly connected Exit 7 of Higashi-Ikebukuro Station on Tokyo Metro Yurakucho Line.
3 min walk from Exit 2 of Higashi-Ikebukuro 4-chome Station on Toden Arakawa Line.
8 min walk from East Gate of Ikebukuro Station on JR and Tokyo Metro subway lines.
We look forward to seeing you there! RSVP to Ikebukuro Sunshine 60 team by Friday, January 18th.

Telephone: 03-5979-2100
Email: sunshinecity@servcorp.co.jp
Website: www.servcorp.co.jp/en

Notes
No Participation fee.
The presentations will be delivered in Japanese.
Prior registration required to attend this event. Persons without prior registration will not be allowed entrance.
If we reach our capacity before the registration deadline, we may not accept any more participants.
Please bring your business card to the event.
Please be advised that photos and videos may be taken during this event for marketing/promotional purposes.
Depending on the number of attendees, the presentation may have to be viewed standing up.