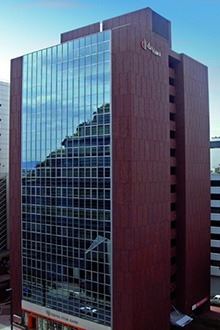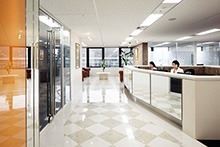 On June 17th, Servcorp, the World's Finest Serviced Offices and Virtual Offices provider will complete its office expansion in Fukuoka Tenjin Fukoku Seimei Building and double its size of office space taken in this city. Servcorp is also located in Hakata, just opposite Hakata station, on level 2 of NOF Hakata Ekimae Building.
The new office expansion is situated on the highest floor in the Fukuoka Tenjin Fukoku Seimei Building in the heart of the central business district of the entire Kyushu region; Tenjin. With the Fukuoka City Office next to the Fukuoka Tenjin Fukoku Seimei building, all locals are familiar with the location, best known for being the most reputable area to establish an office.
Entrepreneurs in Fukuoka can benefit from Servcorp's services in many ways and at a budget that can fit almost any corporation. Servcorp provides fully furnished and equipped Serviced Offices, economical Shared Offices (Servcorp Officeworld) and the flexible Virtual Office option for those who work from home or are constantly "on the road". With free access to use business lounges in over 140 office locations worldwide, a small business in Fukuoka can instantly become International using a Servcorp Office, Shared Office or a Servcorp Virtual Office. Furthermore, Fukuoka is the "Gateway to Asia" with Seoul and Shanghai within 1.5 hours flying time and Hong Kong within 2.5 hours, where Servcorp has also offices along with Beijing, Shanghai and many more cities in China.
In celebration of this expansion, Servcorp is offering a SPECIAL OPENING OFFER on Serviced Offices at Fukuoka Tenjin Fukoku Seimei Building: UP TO 6 MONTHS AT HALF PRICE. The deal will be available until July 31st 2013.
Don't miss the great opportunity to expand your business to Fukuoka!
Servcorp Fukuoka Tenjin Fukoku Seimei Building
Level 15 Fukuoka Tenjin Fukoku Seimei Building
1-9-17 Tenjin Chuo-ku
Fukuoka 810-0001 Japan
T +81 92 717 3400
Email:tenjin@servcorp.co.jp
www.servcorp.co.jp