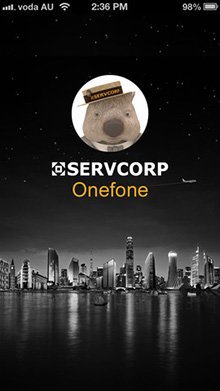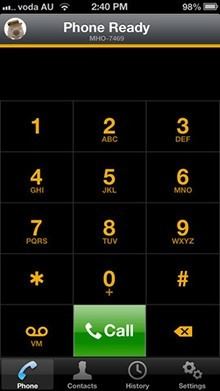 On August 5th , Servcorp, the World's Finest Serviced Offices and Virtual Offices provider revolutionized the Serviced Office and Virtual Office Industry by launching an Application for Smartphones that has been long awaited: "Servcorp Onefone".
This exclusive Onefone App is for iPhone and Android and enables clients to take their Office telephone number with them wherever they go and make or receive calls using their office phone number. Calls made from the app are made from a local city number and use the Internet to access a physical telephone line. This amazing app can also eliminate expensive roaming rates when travelling abroad if using Wi-Fi. Using this technology, one can make a local call to (for example) Tokyo whilst actually being on business trip in New York!
"We were delighted by the success of this new product launch" says Olga Vlietstra, General Manager of Servcorp Japan. "Within the first 24 hours we received over 75 applications and we extended our special launch offer from the first 50 clients to the first 100 clients who will be receiving the App for free until December 1st 2013". "There is a clear need for mobility and cost savings with the use of VoIP Apps. Servcorp Onefone is the only VoIP App that permits your local office phone number to work on your smartphone allowing you direct contact with your personal receptionist" says Vlietstra.
Servcorp Onefone
Servcorp Onefone is a Mobile Voice over IP application that syncs with mobile devices and literally turns your Smartphone into your business phone. The app is compatible with Apple iOS and Android and works on Wi-Fi, 3G and LTE. It automatically allows access to the device's existing contact list and allows users to make and receive secure calls with their Servcorp local telephone displayed as the caller ID. This way, regardless of where you are in the world, you can keep in touch with your clients using a local Tokyo number that they will recognise and accept the call. With Onefone, you can communicate with your customers and partners seamlessly 24/7, without the hassle and cost associated with international mobile roaming, multiple phone numbers, mass-market VOIP drop-out problems and/or voicemail delays. Users can also enjoy cost savings on international calls compared to local telecommunication providers.
Servcorp Onefone is an easy-to-use Application bridging the gap between office, mobile and home phones – you can now have your office phone with you no matter where you are!
Benefits of Servcorp Onefone App
Compatible with Apple iOS and Android on the following devices:
iPhone 4/4S (iOS5 or above)
iPhone 5
iPad (iOS5 or above)
Samsung Galaxy-S IV
Samsung Galaxy S III
(Coming soon: Sony Xperia A SO-04E)
Works on Wi-Fi, 3G and LTE
Number display using your Servcorp number
Access office voicemail directly from the app
Receive calls when travelling abroad without roaming charges
Attractive call rates with International rates of at least -50% of NTT rates
Zero configuration, user friendly interface
Special Offer:
Servcorp is offering its first 100 clients registrations to receive Onefone FREE until December 1st 2013! Thereafter the service will be charged at ¥2,000/month plus calls.
The app is now available on the iTunes Store and on Google Play.