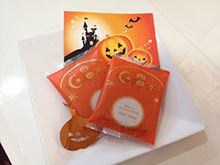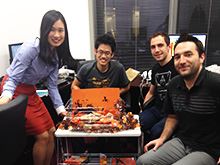 The Servcorp team at Marunouchi Trust Tower – Main hosted a Halloween-themed muffin run on Tuesday, October 14th.
The team delivered Halloween themed cookies with calls of 'Trick or Treat', and clients responded with full smiles.
After the muffin run, we received positive feedback from our clients including "It was a great opportunity to meet and have a conversation with you individually," and "I have never experienced Halloween before!"
It was a lot of fun planning this Halloween-themed muffin run and we hope to be able to carry out even more exciting events in the future!
Marunouchi Trust Tower - Main
Level 20 Marunouchi Trust Tower - Main
1-8-3 Marunouchi Chiyoda-Ku
Tokyo 100-0005 Japan
T +81 3 6269 3000
Email: marunouchi@servcorp.co.jp