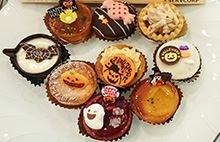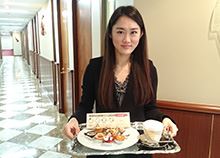 The Servcorp team at Hibiya Central Building hosted a muffin run to celebrate Halloween on Thursday, October 16th.
Team members handed out Halloween cupcakes to their clients. Upon receiving them, clients told the team members, "This is great!" and "They are all so cute, I can't pick one!"
The clients seemed to enjoy the cupcakes very much, and we were able to have the wonderful opportunity to connect with them through this event.
We hope everyone has a happy Halloween!
Hibiya Central Building
Level 14 Hibiya Central Building
1-2-9 Nishi Shimbashi, Minato-Ku
Tokyo 105-0003 Japan
T +81 3 5532 7300
Email: hibiya@servcorp.co.jp