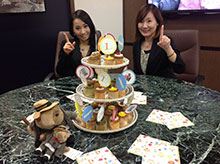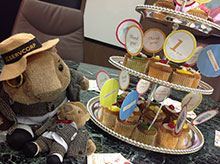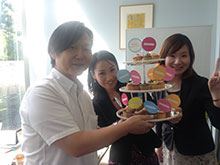 The Servcorp team at Marunouchi Yusen Building hosted a muffin run to celebrate its 1st year anniversary on Tuesday, September 2nd.
Servcorp Marunouchi Yusen Building opened on September 2nd of last year. To celebrate the occasion, team members created colourful signs, placed them on a multi-tiered stand of cupcakes, and delivered them to their clients.
Clients who have been with Yusen from the very beginning reminisced about when they first came into the building for a tour, and when they moved in. Many other clients also congratulated the team members for this wonderful occasion.
The Yusen team would like to thank all the clients who have helped them enjoy a great first year.
Marunouchi Yusen Building
Level 1 Yusen Building
2-3-2 Marunouchi, Chiyoda-ku
Tokyo 100-0005 Japan
T +81 3 5533 8600
Email: yusen@servcorp.co.jp