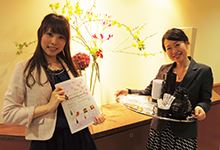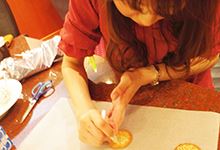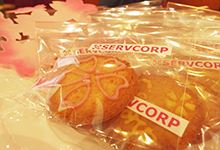 The Servcorp Nikko Shoken team organized a Spring-themed "Muffin Run" on Wednesday, April 9th.
The team decorated plain cookies with icing and delivered them to the clients. The icing was designed by the team, with patterns of cherry blossoms on each cookie. It was all done very discreetly in the boardroom the day before the Muffin Run. Each cookie was decorated with the thought of sharing a little bit of Spring with the ever-so-busy clients.
The cookies were well made that several clients were shocked when they found out that they were hand-decorated by the Servcorp team. One client mentioned: "I am so happy for this Muffin Run. The cookies are so lovely and creative!"
We very much enjoyed catching up with the clients through this Muffin Run. Please stay tuned for the next event at Nagoya Nikko Shoken Building.
Nagoya Nikko Shoken Building
Level 4 Nikko Shoken Building
3-2-3 Sakae Naka-ku
Nagoya 460-0008 Japan
T +81 52 269 8200
Email: nikkoshoken@servcorp.co.jp