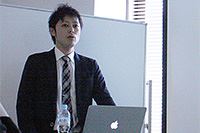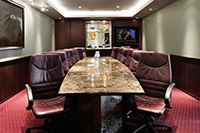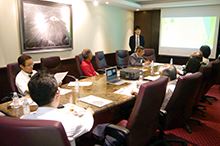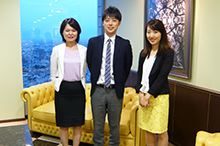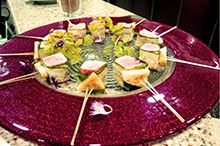 Servcorp Business Shorts at Ikebukuro Sunshine 60 on Thursday, June 19th.
Servcorp Business Shorts is a monthly event in which we invite a guest speaker and professionals who are willing to share their experience with like-minded business professionals. This seminar also gives you the opportunity to see a Servcorp floor. If you know people who are interested in this event as well as serviced office/virtual office, please extend our invitation to them!
Presentation Title
How to build a business for a niche market
Presentation Details
We now live in a day and age where even funeral services are searched over the internet.
Our web service helps people find the right funeral service that matches their needs and also helps the funeral service providers find the right customers. We also introduce monks and provide selection of altars and gravestones. Up until this year, there has been around 1.2 million deaths so far. In 2042, it is anticipated that the number of deaths will rise to 1.66 million. With our aging population, the demand for this industry will continue to grow.
From our experience running this business model, I would like to share how to start and run a needs-matching web service business.
Speaker Profile
Mr. Masashi Akita (Minrevi, Director)

2008 - Graduated from University of Central Oklahoma
2009 – Joined Advance Create Co., Ltd.
2009 - Joined Minrevi
2012 - Appointed as Director of Minrevi
Mr. Masashi Akita's first job as a new graduate was at Advance Create Co., Ltd. During his time there, Mr. Akita realized that he was more interested in building a startup rather than working in a company that was already established. Consequently, Mr. Akita left the company after 3 months to join a newly formed startup named Minrevi. Starting off working as part time, Mr. Akita studied sales, marketing and the funeral industry to gain the necessary expertise to successfully grow the business. Within 6 months after joining the company, Mr. Akita was able to expand the web service to 200 participating businesses and also achieved 300 call enquiries for the funeral web service. Furthermore, Mr. Akita has contributed to the success of a funeral service provider that used to earn 3 million yen a month which now earns 12 million yen in sales. Currently his work focuses on operating the funeral service portion of the web services provided by Minrevi.

Website: http://www.minrevi.co.jp/

Date
Thursday, June 19th
18:30 Reception open
19:00 Presentation starts
19:45 Networking
20:30 Close
Venue
Level 45 Sunshine 60
3-1-1 Higashi Ikebukuro Toshima-ku

3 min walk from directly connected Exit 7 of Higashi-Ikebukuro Station on Tokyo Metro Yurakucho Line
3 min walk from Exit 2 of Higashi-Ikebukuro 4-chome Station on Toden Arakawa Line
8 min walk from East Gate of Ikebukuro Station on JR and Tokyo Metro subway lines
We look forward to seeing you there! RSVP from here, or to Servcorp Ikebukuro Sunshine 60 team by Monday, June 16th.

Telephone: 03 5979 2100
Email: sunshinecity@servcorp.co.jp
Website: www.servcorp.co.jp/en

Notes
The presentations will be delivered in Japanese.
No Participation fee.
Prior registration required to attend this event. Persons without prior registration will not be allowed entrance.
If we reach our capacity before the registration deadline, we may not accept any more participants.
Please bring your business card to the event.
Please be advised that photos and videos may be taken during this event for marketing/promotional purposes.
Depending on the number of attendees, the presentation may have to be viewed standing up.
Please note that competitors cannot attend this event.