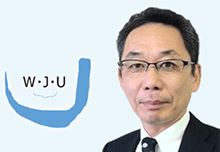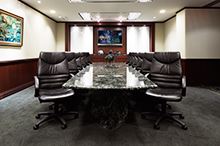 Servcorp Business Shorts at Shinjuku Nomura Building on Friday, August 22nd.
Servcorp Business Shorts is a monthly event in which we invite a guest speaker and professionals who are willing to share their experience with like-minded business professionals. This seminar also gives you the opportunity to see a Servcorp floor. If you know people who are interested in this event as well as serviced office/virtual office, please extend our invitation to them!
Presentation Title
The truth behind medical and nursing care reform in preparation for the year 2025 in Japan, a nation with a debt of over one quadrillion yen (over US$10 trillion).
Presentation Details
Medical corporations took a huge toll when the medical service fee was revised in 2014 and the new community healthcare and nursing care came into effect. Nursing care providers' business strategies were also greatly affected by this change. With all of the "Dankai generation" (Japan's baby boomer generation) turning over 75 years old, Japan is facing a paradigm shift in its medical and nursing care practice.
What changes should we anticipate in the medical and nursing care fields? Why do these fields need to resort to survival strategies when they were supposed to be growing industries? I will provide a clear and simple explanation on the challenges faced by these industries and on also on survival strategies during my presentation.
Speaker Profile
Mr. Masanori Tanimoto ( Welfare J United K.K.,Executive Director)

Mr. Masanori Tanimoto is the Executive Director of Welfare J United K.K. Previously, he has worked for a leading foreign food manufacturer, foreign consulting firm, and also for Hongo Tsuji Tax and Consulting firm's marketing division.

Currently, he provides consulting services for medical/social welfare corporations, mainly on management strategies and human resource development focused on Japan's social security system. Main consulting fields:

■ Sustainable operation strategies related to internal control/administration
■ Management strategies focused on 2018 Community Health Care and Community Comprehensive Care System
■ Strengthening the corporate planning division
■ Market development and expansion support for new businesses
■ Strengthening sales in social welfare corporations
■ Improving BOP (balance of payments)
■ Creating and implementing performance evaluation system for labor management division
Website: http://www.wju.co.jp/
Date
Friday, August 22nd
18:30 Reception open
19:00 Presentation starts
19:45 Networking
20:30 Close
Venue
Level 32 Shinjuku Nomura Building
1-26-2 Nishi Shinjuku Shinjuku-ku

Directly connected underground (5 minute walk) to the West Exit of Shinjuku Station (11 routes available by JR Line, Keio Line, Odakyu Line, Toei Subways, Narita Express)
7 min walk from Exit 9 of Toranomon Station on Tokyo Metro Ginza Line.
3 minute walk from Exit 2 of Nishi Shinjuku Station on Tokyo Metro Marunouchi line.
We look forward to seeing you there! RSVP from here, or to Servcorp Shinjuku Nomura Buildingteam by Tuesday, August 19th.

Telephone: 03 5322 2900
Email: nomura@servcorp.co.jp
Website: www.servcorp.co.jp/en
Notes
The presentations will be delivered in Japanese.
No Participation fee.
Prior registration required to attend this event. Persons without prior registration will not be allowed entrance.
If we reach our capacity before the registration deadline, we may not accept any more participants.
Please bring your business card to the event.
Please be advised that photos and videos may be taken during this event for marketing/promotional purposes.
Depending on the number of attendees, the presentation may have to be viewed standing up.
Please note that competitors cannot attend this event.