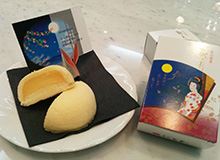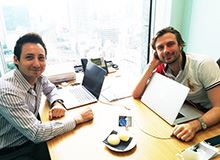 The Servcorp team at Shiodome Shibarikyu Building hosted a muffin run to celebrate "Chushu no Meigetsu" (Harvest Moon) on Monday, September 8th.
Team members handed out "Hagi no Tsuki," a famous cake from Sendai that resembles a harvest moon, along with paper rabbits and cards created by the team members themselves. Upon receiving them, clients told the team members, "How lovely. This is great!" and "I didn't know today was Chushu no Meigetsu!"
Despite it being a cloudy day on Monday, clients kindly told the team members that they were able to enjoy the feel of "tsukimi" (moon-viewing) right inside their offices.
Shiodome Shibarikyu Building
Level 21 Shiodome Shibarikyu Building
1-2-3 Kaigan Minato-ku
Tokyo 105-0022 Japan
T +81 3 5403 6500
Email: shiodome@servcorp.co.jp