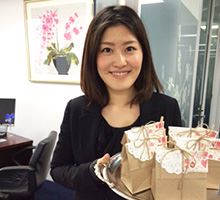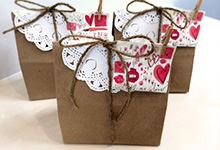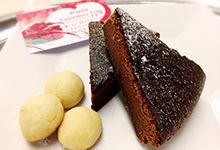 Between February 12th and 14th, we gave out handmade sweets to everyone here at Fukuoka Tenjin Fukoku Seimei Building.
Chocolate cakes and snow ball cookies were made by our staff and placed in cute little gift bags.
At Servcorp we hold an event called "Muffin Run" every now and then, where we give out all kinds of sweets to our clients. One of our recent clients was delighted by the event and told us: "I am amazed. What a surprise!"
One client, who's often in and out of the office, said "I am so lucky to be in the office today!"
Everyone was surprised to hear that the cakes and cookies were all home-baked by the Servcorp team. "The staff here has so many talents," one of the clients said.
Our clients gave us many thanks when passing by the reception area after the event. We feel closer to our clients than ever before!
Fukuoka Tenjin Fukoku Seimei Building
Level 15 Fukuoka Tenjin Fukoku Seimei Building
1-9-17 Tenjin Chuo-ku
Fukuoka 810-0001 Japan
T +81 92 717 3400
Email: tenjin@servcorp.co.jp