Valentine's Day was last Saturday! We're not sure if Valentine's Day had any effect but the weather in Tokyo was great. It was 23 degrees in the city! This isn't spring weather, it's more like the beginning of summer.
In Australia, where Servcorp is headquartered, Valentine's Day is a day where you give presents to those whom you love, regardless of whether you're male or female (whereas in Japan the custom is for women to give presents to men and visa-versa on "White Day"). That being said, the Servcorp location here in Japan showed their "love" for their clients with a Valentine's Day muffin run! Here at Servcorp, we always try our best to deepen our business-relationships with our clients.
Each location gave their clients something unique, so let's take a look!
Hibiya Central Building
Shinsaibashi Cartier Building
Aoyama Palacio Tower
Ariake Frontier Building B Tower
Shinjuku Oak City
Umeda Hilton Plaza West Office Tower
Fukuoka Tenjin Fukoku Seimei Building
Yebisu Garden Place Tower
Shiodome Shibarikyu Building
Marunouchi Trust Tower
Hibiya Central Building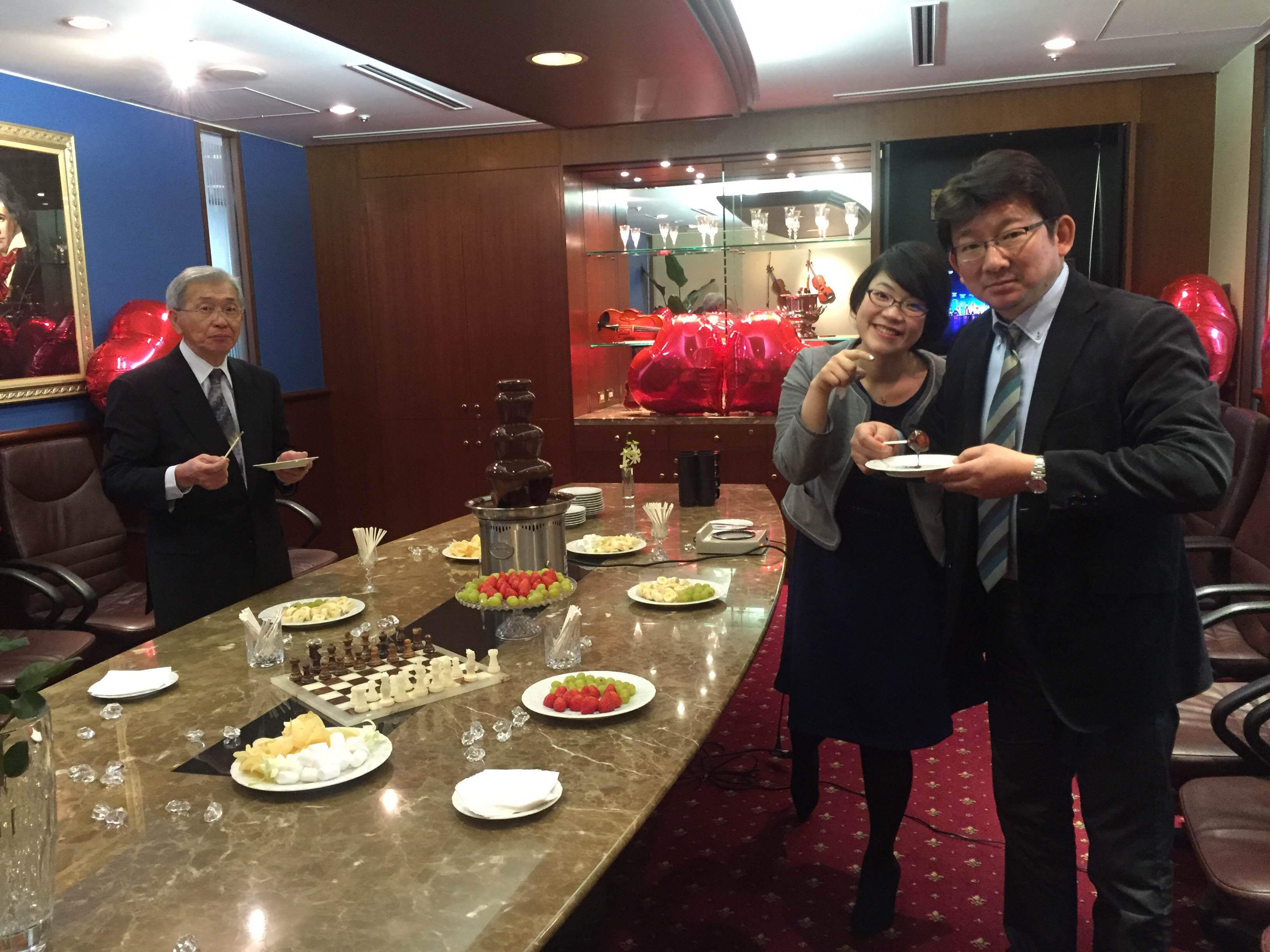 At Servcorp Hibiya Central Building, not only where there other cookies and sweets, but there was also a chocolate fountain! They really seem to go all out for their clients at Hibiya Central Building. One client had even said that it was "[her] first time to see a chocolate fountain in [her] life!"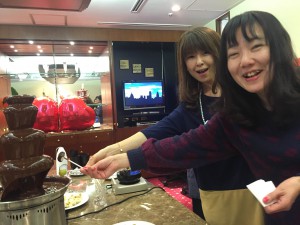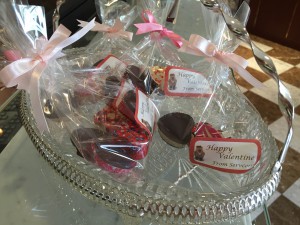 We are glad that our client's enjoyed the Valentine's Day atmosphere, took a break and had a chance to network.
Shinsaibashi Cartier Building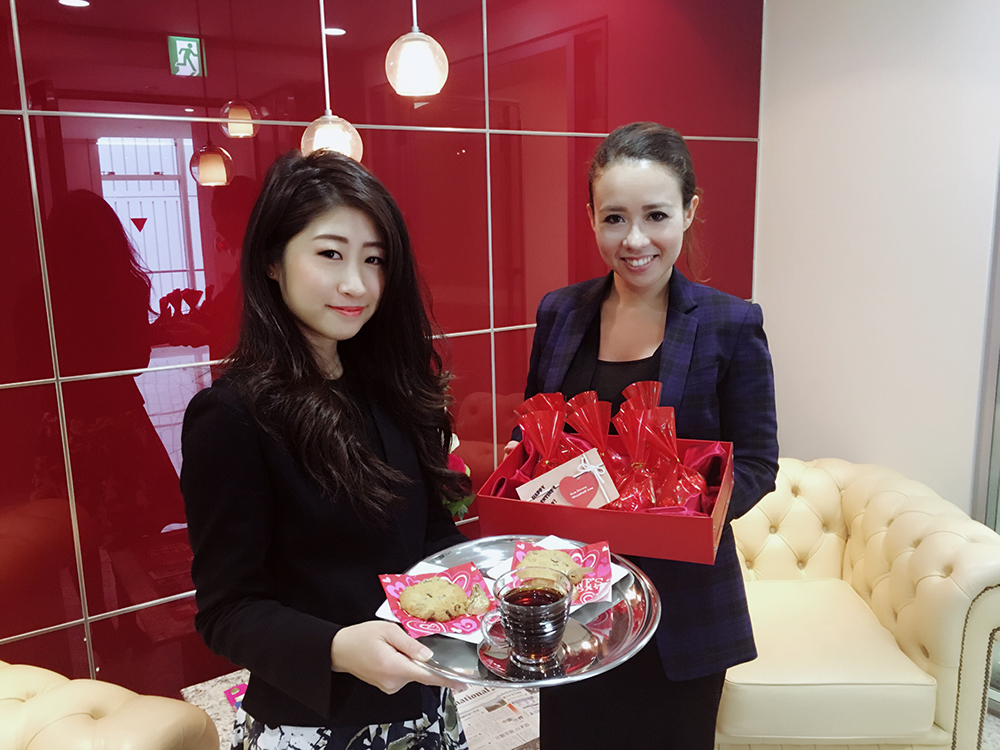 Since this year's Valentine's Day fell on a Sunday, at Servcorp Shinsaibashi Cartier Building, they celebrated it a bit early and brought handmade chocolate chip cookies to their clients. In addition, client's that had just dropped by the office were gifted a good bag full of American style chocolate.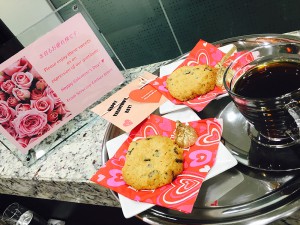 The team there is always appreciative of their clients and looks forward to doing it all again next year. Happy Valentine's Day!
Aoyama Palacio Tower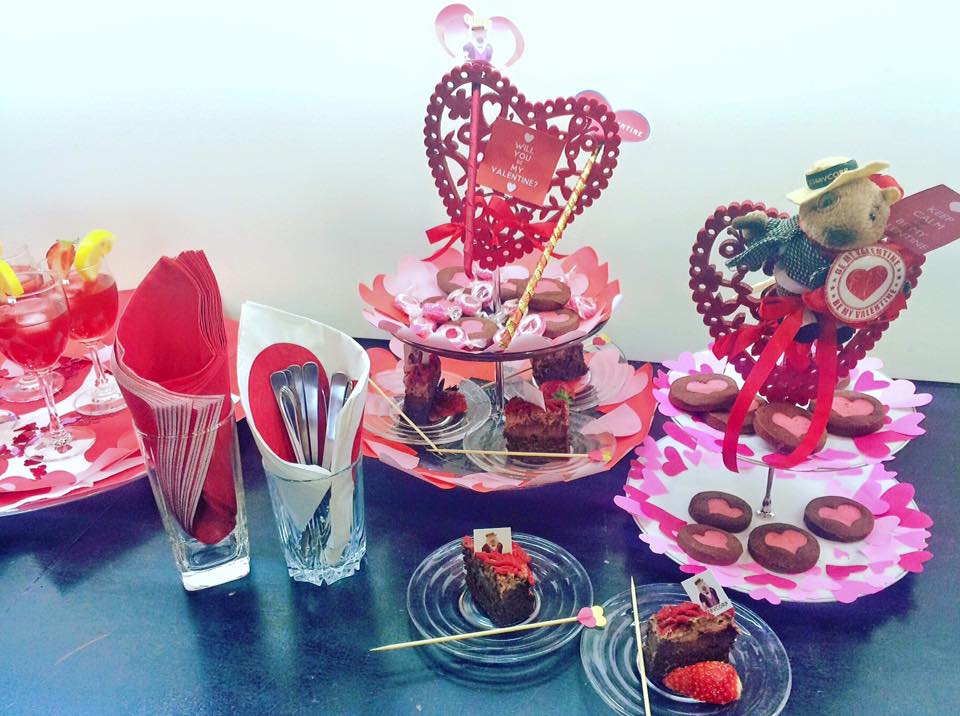 Happy Valentine's Day, everybody! This Valentine's Day, the team at Aoyama Palacio Tower gave their client's pink heart cookies as well as chocolates decorated with strawberries. For drinks, clients were treated to homemade lemon herb tea mocktails!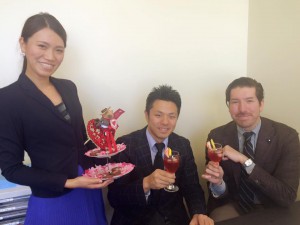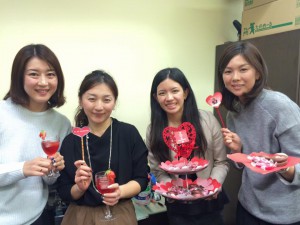 To complete the Valentine's Day atmosphere, the staff even dressed up Servcorp's mascot Sidney with a ribbon.
Ariake Frontier Building B Tower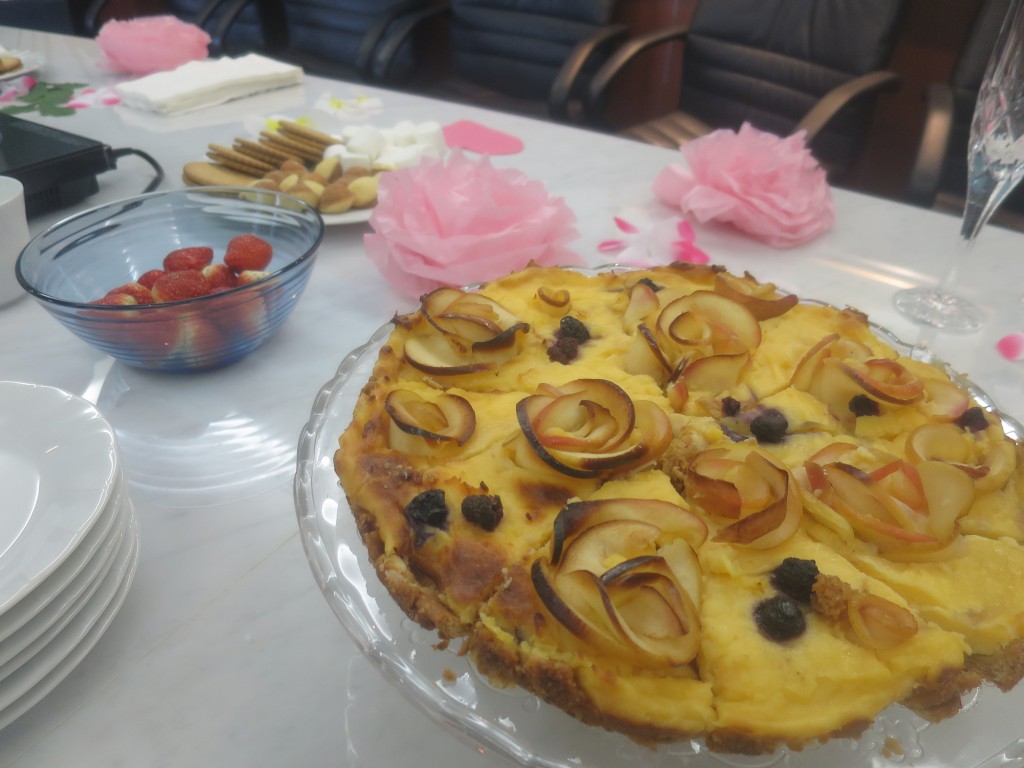 At Ariake Frontier Building, the staff wanted to do something special for their clients, so they decorated the boardroom in a pink theme. The room delicately decorated with pink flowers and client's entered the room with great surprise.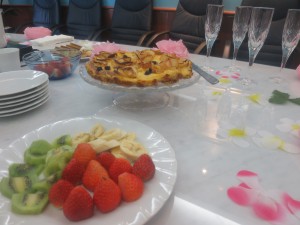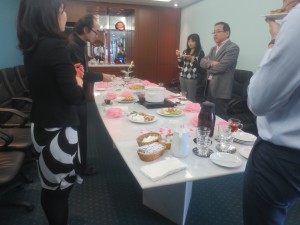 In addition to the nice change of the ordinary office scenery, the typical Valentine's Day fare was exchanged for something a bit lighter, fruits and homemade tarts. Oh, and of course chocolate fondue!
Shinjuku Oak City
The Servcorp Shinjuku Oak City really knows how to show their appreciation for their clients. A lot of rental offices may say they know their clients, but how many offices will make their cookies with their client's logos on them! Now that's Valentine's Day passion.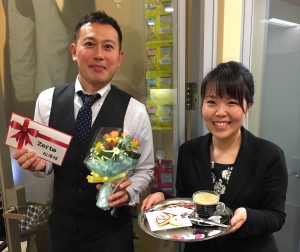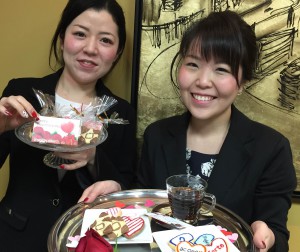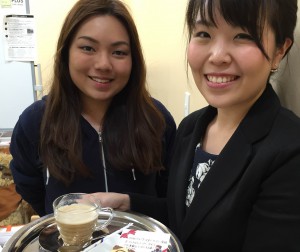 Their clients expressed it, too, with one client saying that "this [was] the first time to experience a Valentine's Day with so much work put into it!"
Umeda Hilton Plaza West Office Tower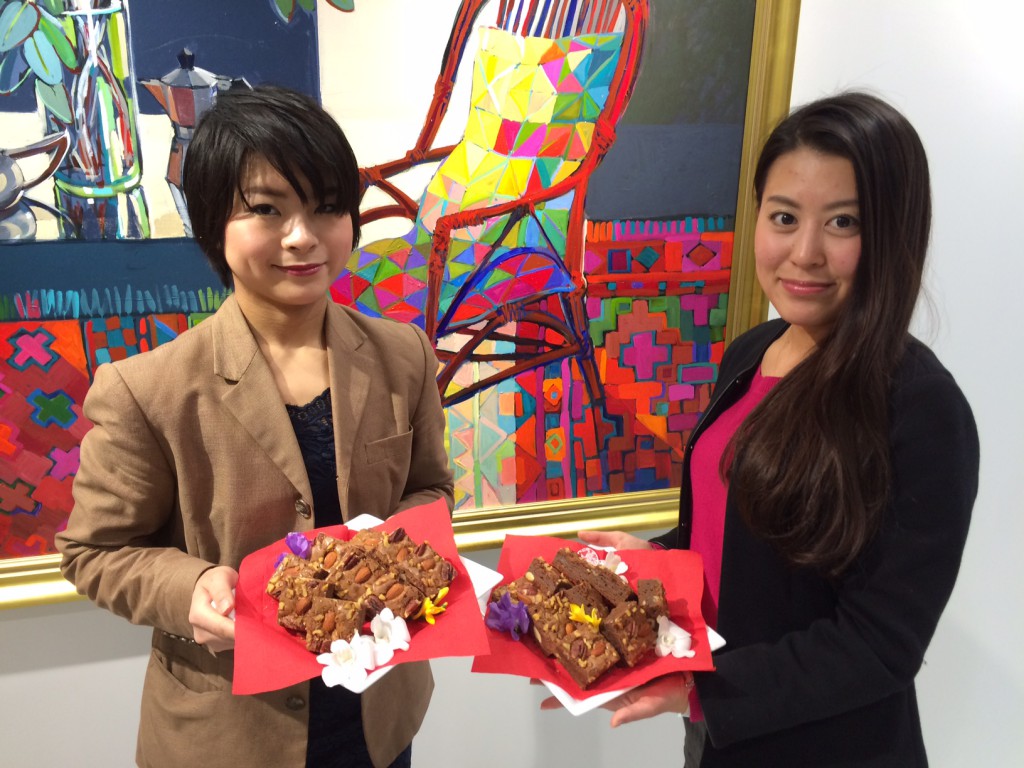 The team at Servcorp Umeda Hilton Plaza West is actually two teams on the 18th and 19th floors. So they combined their forces and conducted a joint muffin run. Rather than doing a chocolate-type theme, the staff at Umeda made nut brownies to spice up the mood.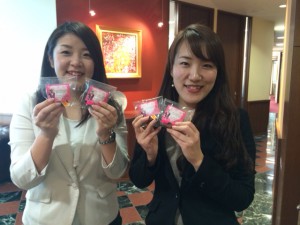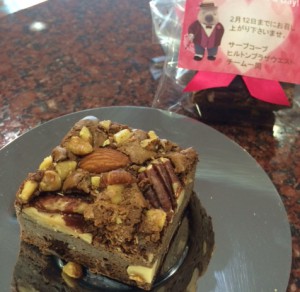 Of course, the staff also handed out cards with Servcorp's mascot Sidney to bring a smile to their client's faces. We all wish our client's another great year together at Servcorp in Umeda!
Fukuoka Tenjin Fukoku Seimei Building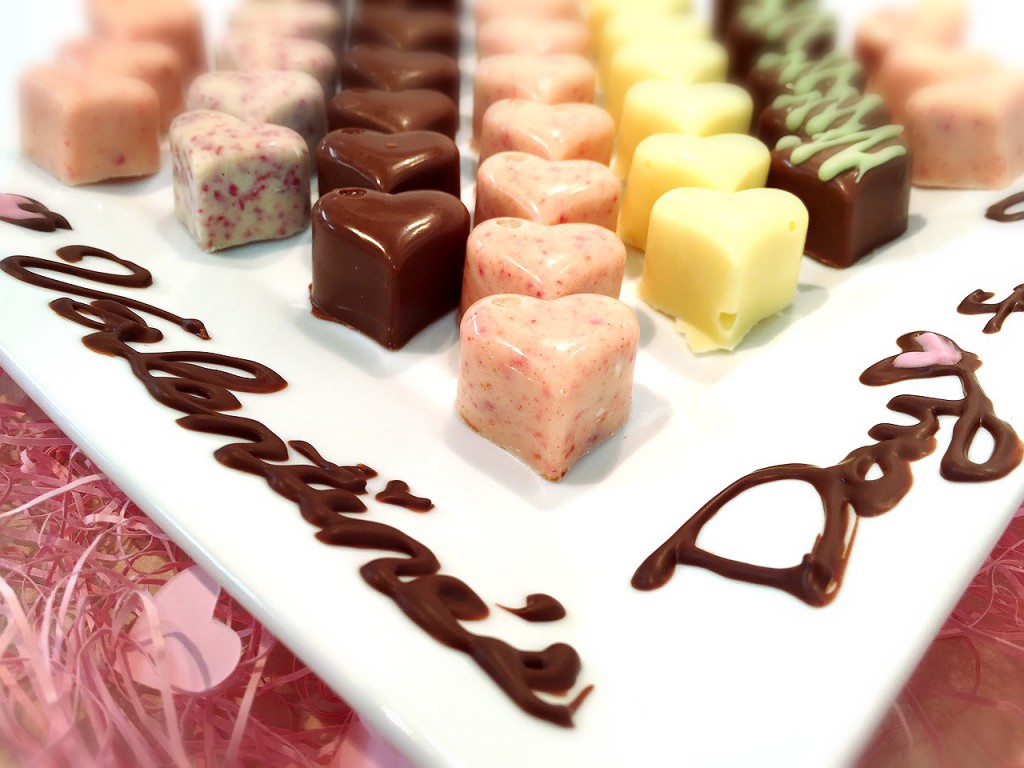 As you can see from the photo above, the staff at Fukuoka take client appreciation and Valentine's Day seriously! The staff made a plate with chocolate lettering and goodie bags for all their clients. The staff was just happy to able to give their clients a break from all the hustle and bustle of daily office work.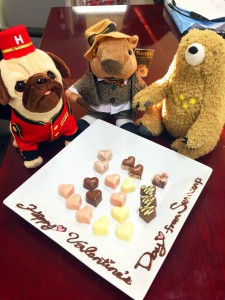 Yebisu Garden Place Tower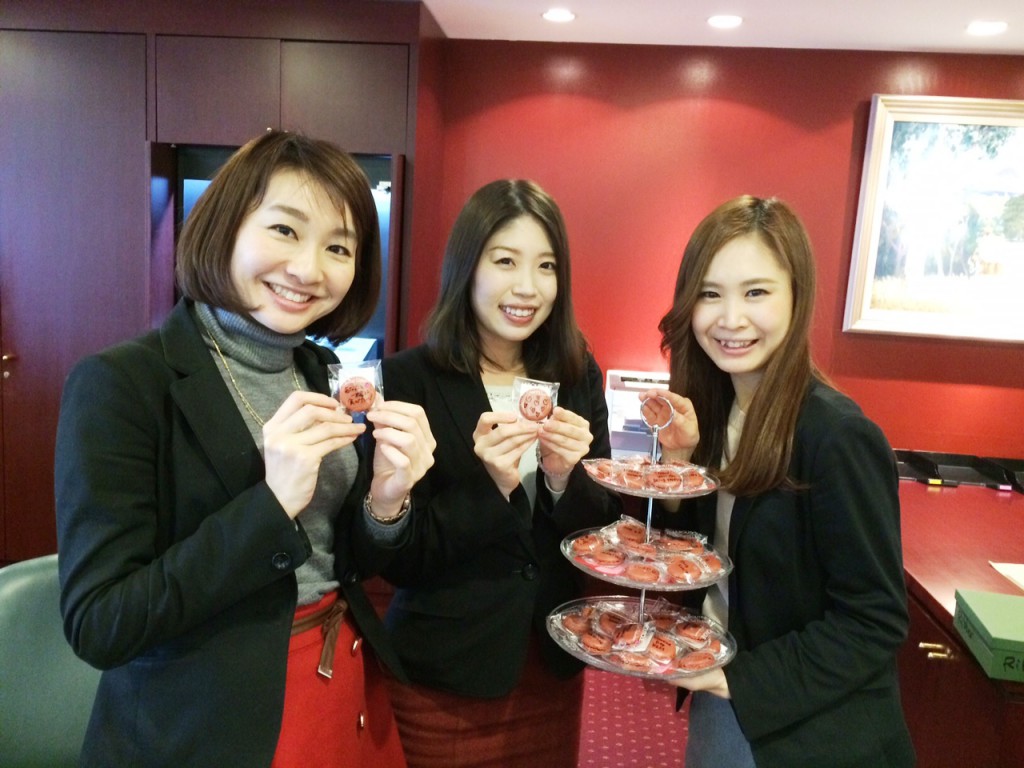 This Valentine's Day, the staff at Yebisu Garden Place Tower were able to go to the "Joel Robuchon" restaurant inside of the building to pick up some macarons and decorate each one with messages of appreciation for all their clients. The kind words exchanged between the client's and staff was another sign that at Servcorp, we don't just provide offices but a pledge of support for your business!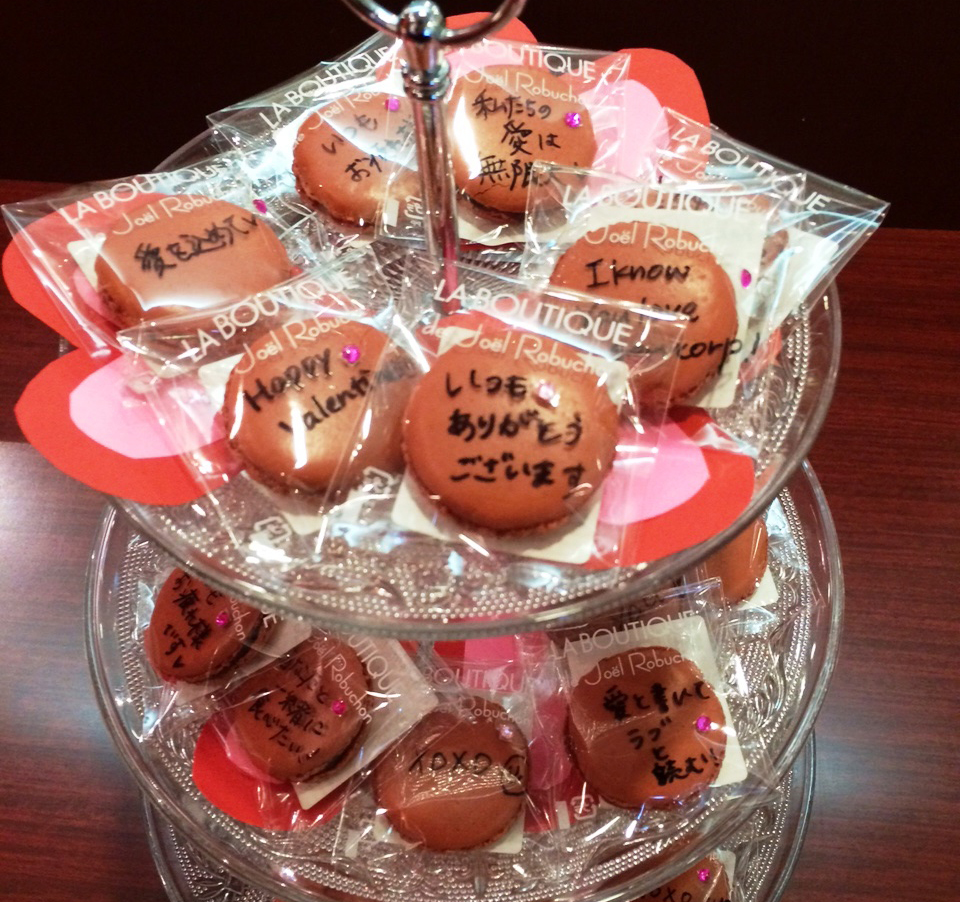 Shiodome Shibarikyu Building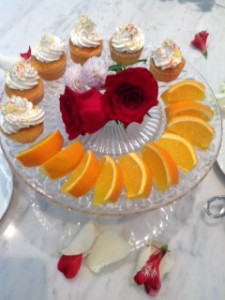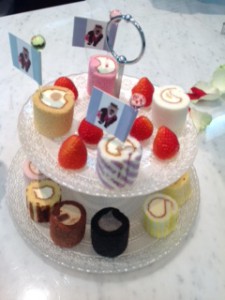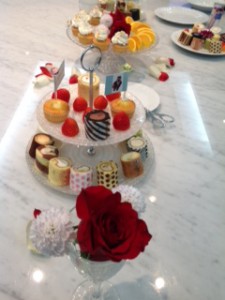 At Shiodome Shibarikyu Building, the staff took Valentine's Day and combined it with an opportunity for the client's to network. The Valentine's Day networking party was a big hit and served as a way for the client's to improve their businesses as well as take a much needed break from their busy schedules.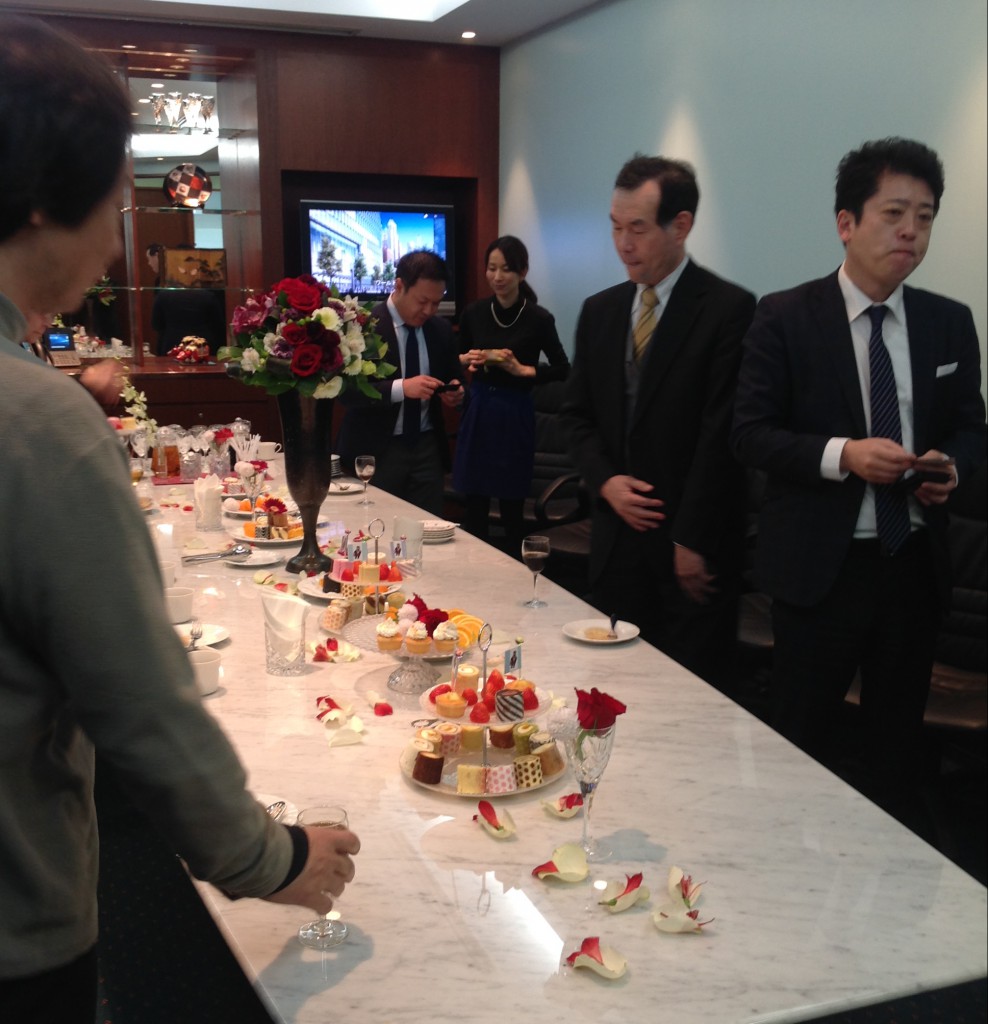 In addition to cakes, other sweets and fruits, the table was decorated with flower petals and stars. We're glad the clients had an opportunity to network and eat something light. The Shiodome Shibarikyu Team is looking forward to working with all their clients in Hamamatsucho this year as well!
Marunouchi Trust Tower
During the second week of February, the Servcorp Marunouchi team held an early Valentine's Day muffin run to surprise clients with a pre-Valentine's Day event. They prepared a variety of gifts including colorful macaroons and bite-size brownies to add a sweet moment to our clients' busy day. The team received wonderful feedback such as, "Everything is too cute", " I cannot make up my mind which one to choose", and "What a surprise! I totally forgot about Valentine's Day". Recently the Marunouchi team welcomed some new clients, so it became a great opportunity for them to greet them and build on our relationship. The Marunouchi team always takes every opportunity to build lasting partnerships with their clients!