Warm greetings from Servcorp Shinjuku Nomura Building!
Happy rainy season everyone. You may have heard that although "tsuyu", or Japanese rainy season, is a gloomy time, the rain is very important for rice cultivation. I would like to introduce popular and relaxing cafés around Shinjuku Nomura building where you can enjoy the best dessert on a rainy day.
Our recommended Cafés around Shinjuku Nomura Building
1. CAFÉ 89
This is the excellent café to visit during your hectic schedule at work. It is located in right by our Servcorp Shinjuku Nomura building. As you can see in the picture below, the concept of this place is to mimic a typical street café in Paris. Surprisingly, people from all around Japan visit to Tokyo just to see this fashionable café.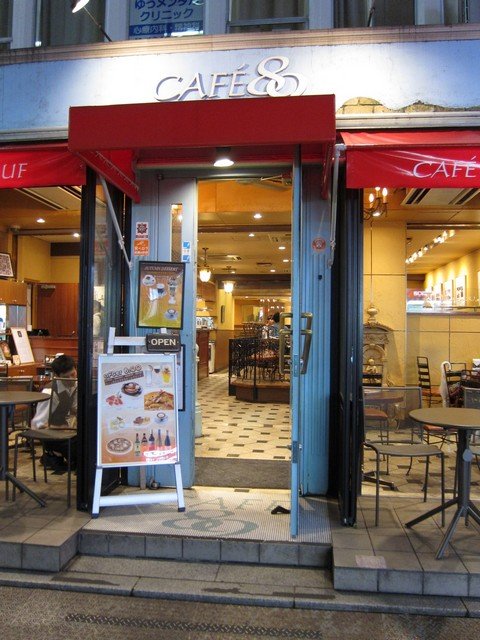 Not only is their lunch menu delicious, but their original blended coffee and seasonal desserts are divine! Café89 has just released special dessert for this summer. Enjoy their aesthetic beauty with fresh juicy mango.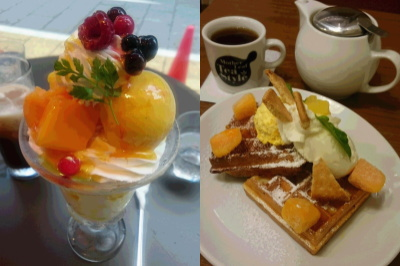 Even as you sit inside the café, the seats are comfy enough and the walls are decorated with outstanding paintings from well-known artists. You may want to visit here often because the paintings change periodically with glorious desserts.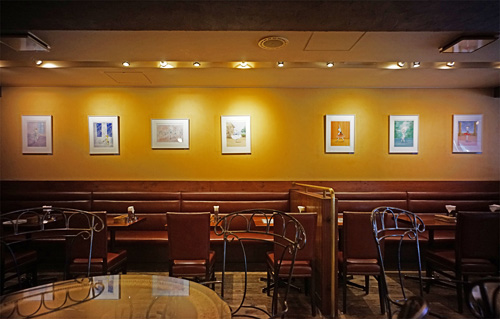 Interior of Café 89, http://www.cafe89.jp/concept/
2. Café La Voie
If you are a fan of coffee, take a stroll to the Nishi-Shinjuku station which is also close to Nomura Shinjuku building. You will see Café La Voie, located on the 1st floor of the Kadoya Hotel. This place is designed for Wien at the end of the 19th century. Art Nouveau styled lights and sophisticated vintage furniture are placed inside the cafe.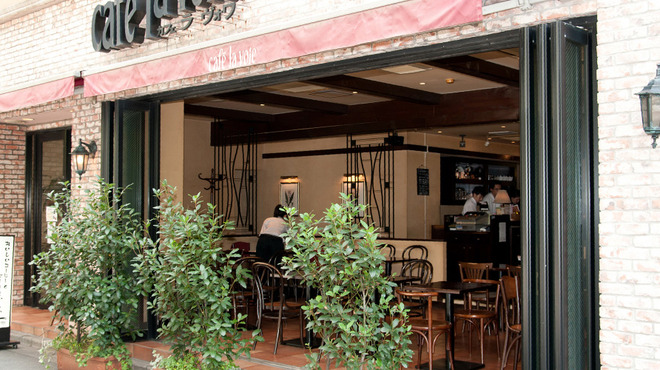 Café La Voie Nishishinjuiku, http://www.kadoya-hotel.co.jp/la_voie/about.html
As I stated in the beginning, this café is famous for coffee!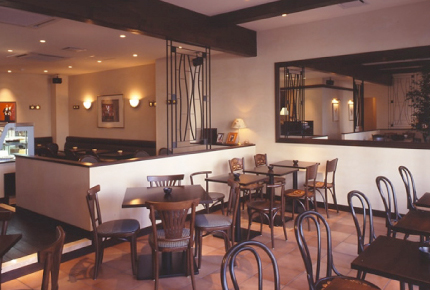 The master carefully blended 3 kinds of his favorite coffee beans. Especially for their original espresso coffee, the ingredients are imported directly from Italy.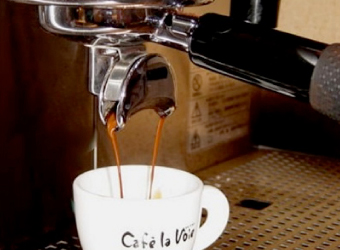 Espresso coffee at Café La Voie Nishishinjuiku http://www.kadoya-hotel.co.jp/la_voie/about.html
The most popular dessert they serve is coffee jelly, using their well-known espresso.
It will melt nicely in your mouth and will cool you down on a hot summer day.
Although this dessert is only limited for 10 people/day, your client will be impressed if you bring this premium dessert as a small gift. You can even take your coworkers to this café for a little chat!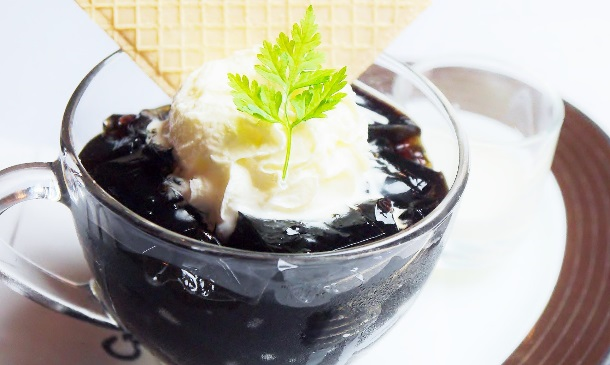 Coffee jelly http://www.kadoya-hotel.co.jp/la_voie/1-10/?viewmode=pc
Muffin run at Shinjuku Nomura building
At last, I would like to introduce you our most recent muffin run experience in June.
We prepared little refreshing sweets to our clients, Yubari melon jelly.
It was extremely popular among our clients that they asked for more!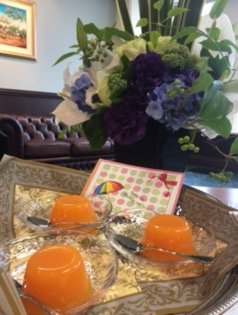 There are a lot more surprise to come at Servcorp Shinjuku Nomura Building!
We are looking forward to see you.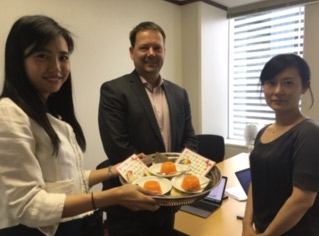 Here are the links for the place we introduced.
CAFE89 – http://www.cafe89.jp/
Cafe La Voie - http://www.kadoya-hotel.co.jp/la_voie/about.html

Shinjuku Nomura Building
Level 32 Shinjuku Nomura Building
1-26-2 Nishi Shinjuku Shinjuku-ku
Tokyo 163-0532 Japan
+81 3 5322 2900
nomura@servcorp.co.jp