Autumn is coming soon, and it is the most comfortable season for jogging.
So how about giving your office a few laps?
We recommend "morning jogging"!
In fact, morning jogging is quite effective for increasing the efficiency of your work.
Jogging has the effect to promote blood flow throughout the body and activate the prefrontal cortex of the brain, whose role is adjusting the activities of the brain. Therefore, joggers are in tip-top mental shape to tackle various tasks throughout the day!

The Otemachi area is the best place for jogging around the Imperial Palace.
Jogging around the Imperial Palace was pushed into the spotlight a few years ago, and currently there are lots of joggers' stations in Otemachi area, which provide people with a comfortable environment before and after jogging.
The Imperial Palace is a popular jogging spot. Its ground has a moderate height change and no traffic light. Also it is easy to measure distance in that jogging 1 lap is 5km. It is said that jogging the outer rim of the Imperial Palace counterclockwise is the most common way. Also Otemon is likely to become a starting point as it is an easily-noticeable landmark.
The more, the merrier. So try taking a colleague or friend out jogging with you before work!
SPA OTEMACHI FITNESS CLUB
As we introduced on the previous blog, this is the newest facility in Otemachi where you can enjoy natural hot spring. They have not only gymnastic function, but also lots of lockers for single use.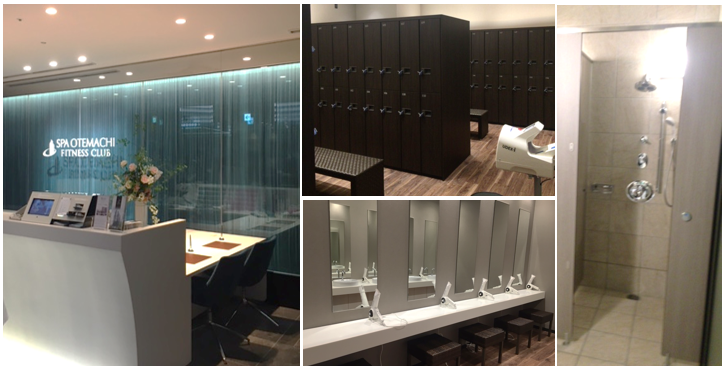 Price for a locker rental and a shower room use (within 90 minutes):1,620yen (tax included)
Opening hours:7:00AM-11:00PM
SPA OTEMACHI FITNESS CLUB:http://spa-otemachi.jp/
Raffine Jogging Style
If you would like to use a jogger's station more casually, we recommend Raffine Jogging Style which is located close to Kanda station. Kanda station is 5-minutes away from Otemachi station. The admission price is 500 yen, and they provide shower rooms, lockers, shoes, and towel rental. Or you can rent a personal locker.
They have a variety of lessons and events for such people who would like to exercise in earnest.

Admission price:500yen (tax included)
Opening hours:6:30AM-11:00PM
Raffine Jogging Style:http://www.raffine-rs.com/
DHS POWER CAFÉ OTEMACHI
If you become more careful about diet since you have started Imperial Palace jogging, we would like to introduce DHS Power Café. The café has a variety of high-protein items and it opened in May of this year. You can supply your muscles after jogging with healthy dishes. They also sell unique beverages, tellingly called "Meal replacement shakes". The idea is that by replacing one meal with this shake, you can lose weight.
Additionally, many kinds of "work out" community pages for women are listed on their website!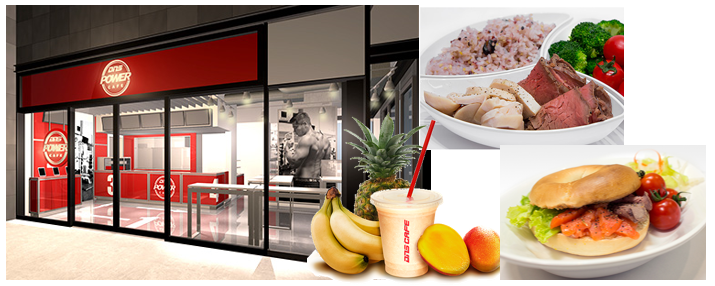 Opening hours:7:00AM-9:00PM
DHS POWER CAFÉ:http://www.dnscafe.jp/
Tokyo is a city of go-getters, and Otemachi is the perfect place for those looking to stay in shape as well as succeed in business!
Otemachi Sankei Building
Level 27 Tokyo Sankei Building
1-7-2 Otemachi Chiyoda-ku
Tokyo 100-0004 Japan
+81 3 3242 6333