Offices
Deloitte Building, Parramatta
Level 15, Deloitte Building
60 Station Street
Servcorp Serviced Offices - Deloitte Building
Benefits to your business: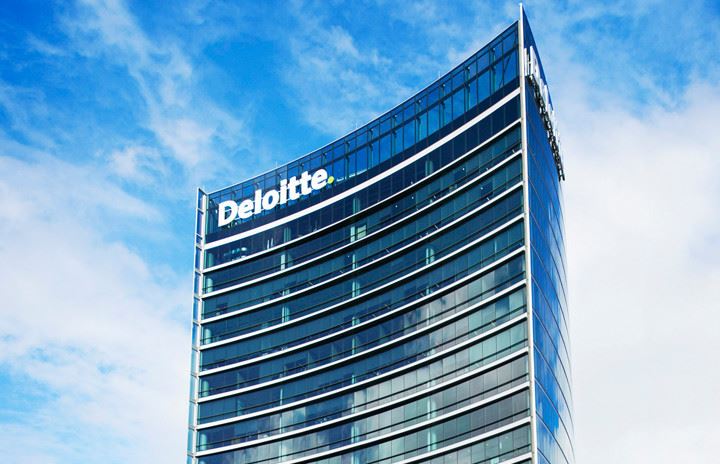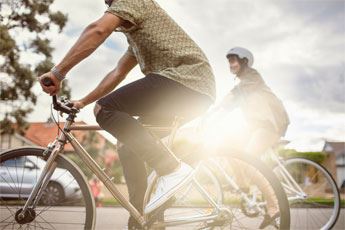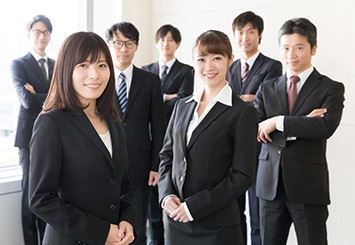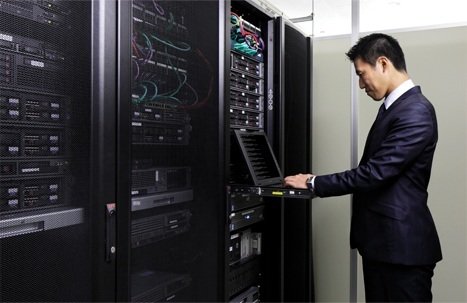 About Level 15, Deloitte Building
The iconic award winning landmark building is Parramatta's tallest commercial tower.
Designed by Fitzpatrick+Partners, the design of this striking 19-level office tower was the winner of Parramatta City Council's new City Centre Plan design competition. The architects wanted to create something remarkable to set a new standard in architecture for the city.
The building offers floor to ceiling windows on all sides allowing natural light to flow in. It has achieved a 5 Star NABERS Energy rating, 5 Star Green Star Office Design v2 Rating and a 5 Star Green Star As Built v2 Rating.
Deloitte Building was also awarded the Urban Taskforce Development Excellence Awards for Best Commercial Development (2013) and UDIA NSW Awards for Excellence for Commendation - Commercial and Retail (2013).
Standing at 88 metres, it boasts spectacular views of the Blue Mountains on one side and the Sydney Harbour Bridge and CBD skyline on the other.
The building conveniently has an onsite café located on the ground floor. Secure bicycle rack and shower/locker facilities are offered.
Building occupants include Deloitte, Landcom, QBE, the NSW Department of Fair Trading and the NSW Department of Financial Services.
Tenants are only moments away from the newly renovated Parramatta Westfield Shopping Centre. Located with the Parramatta CBD, there is convenient access to restaurants, cafes, entertainment, banks, post office, and gyms.
40 minute drive from Sydney Airport and one hour train service from Sydney Airport.
40 minute train service to Sydney CBD.
10 minute walk to Parramatta Rivercat.
2 minute walk to Parramatta Railway Station and bus interchange.
The 5-Star Servcorp Difference
We uphold a 5-star global standard:
5-star buildings - We select only the best A-grade buildings in the most dynamic cities 
5-star fit-outs - We install high-quality fit-outs that provide a classic unbranded working environment 
5-star service - We provide our team members with world-class training so you can rely on the standard of service that you will receive 
5-star technology - We invest millions in our technology to ensure that your business benefits from the very best IT and communications infrastructure 
5-star transparency & flexibility - We provide you with 100% transparency and flexibility to operate your business
The difference empowers your business. It becomes your competitive advantage
How we help your business
We've done the hard work for you, so for your monthly fee your business can take advantage of our investment in:
Finding the best building in each city 
Committing to the minimum lease agreement to secure premium space
Fitting out the floor to 5-star quality, which costs on average US$1.5 million
Hiring and training the best team to support your business
Building a US$50 million IT infrastructure that allows you to take advantage of the global network
Deloitte Building is within Parramatta CBD, the geographical centre of Sydney, and an exciting and emerging business hub.
Within 5 minutes walking distance:
Parramatta Chamber of Commerce, Department of Immigration and Border Protection and Parramatta City Library
Westfield Shopping Centre
Medical centres and Pharmacies
Post office
Gyms
Schools
Popular restaurants, cafes and bars
Major banks within close proximity
Public transport – trains, buses, ferries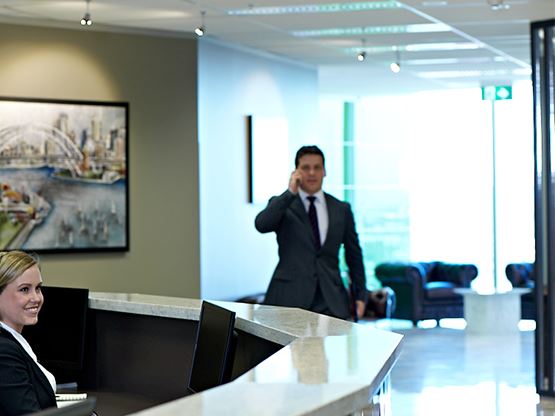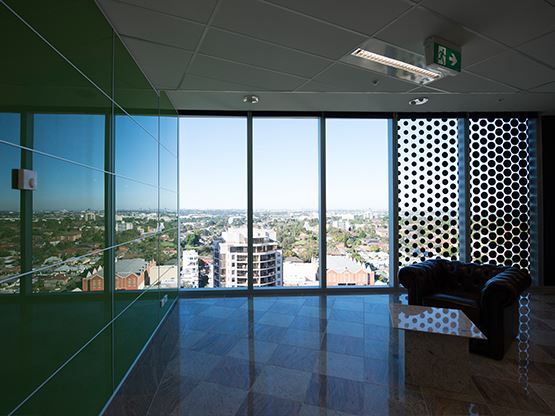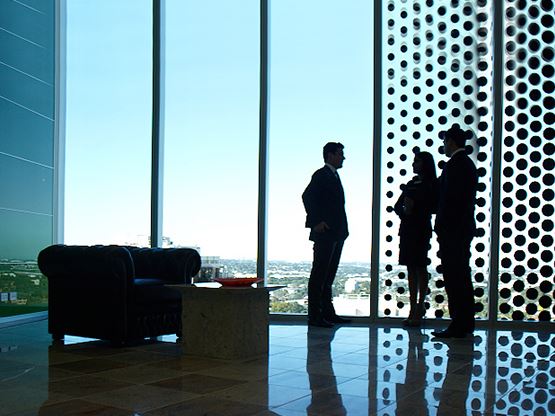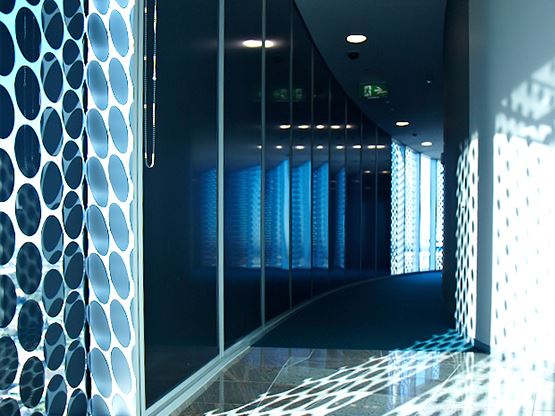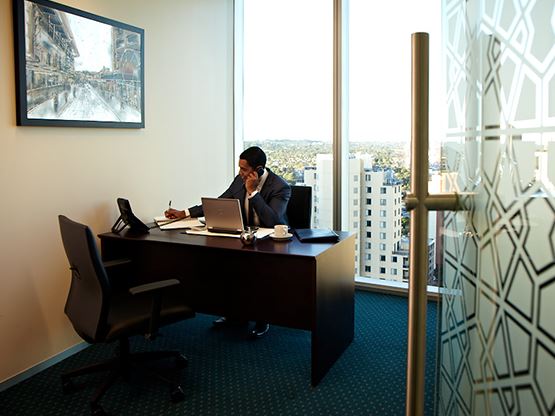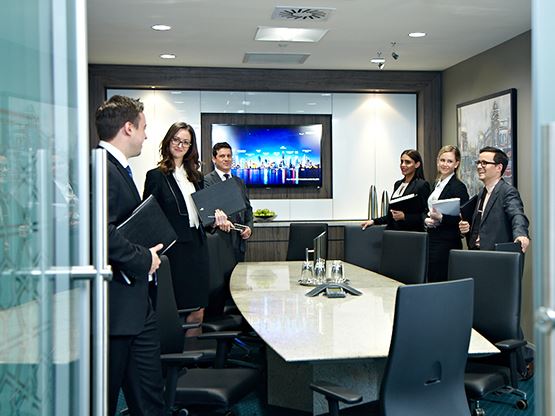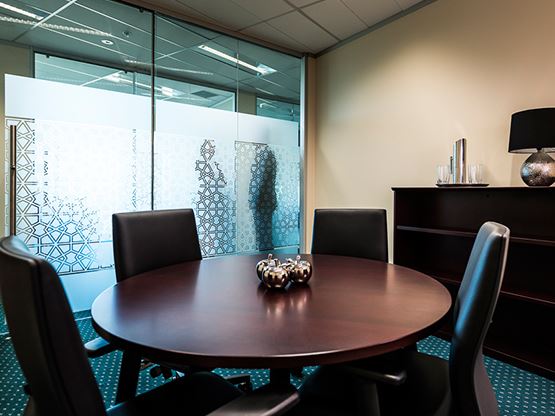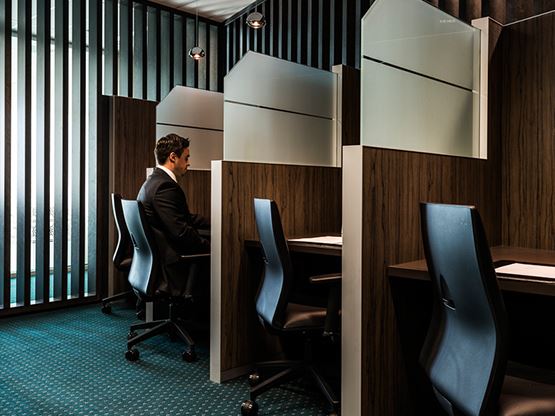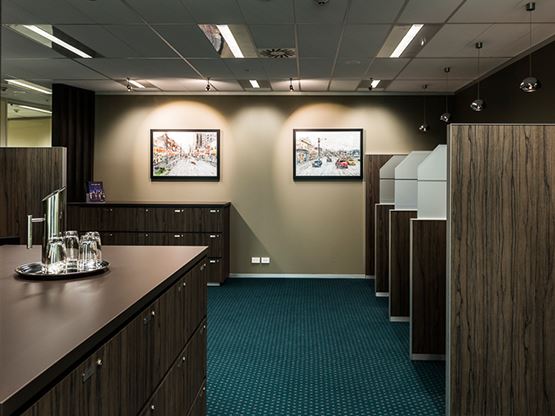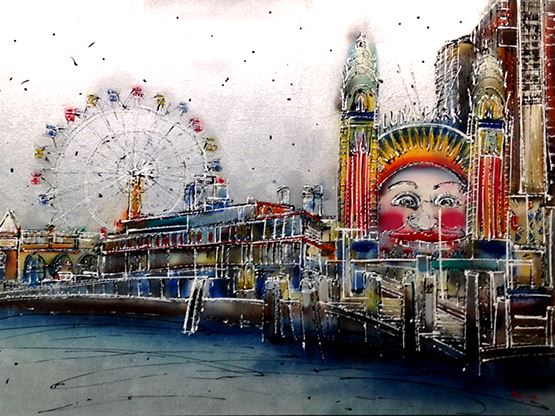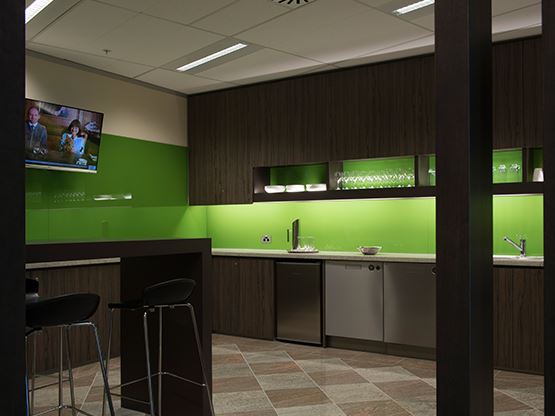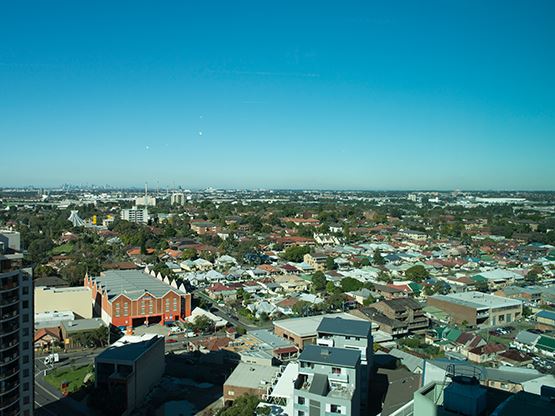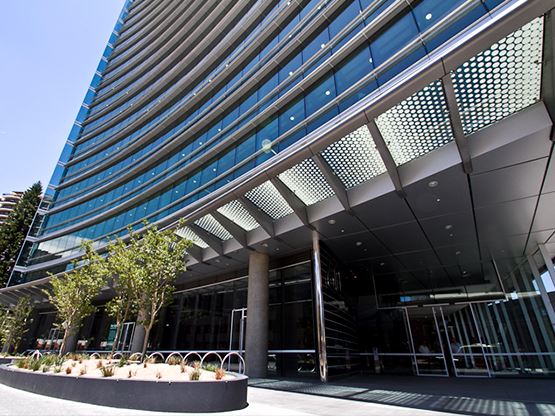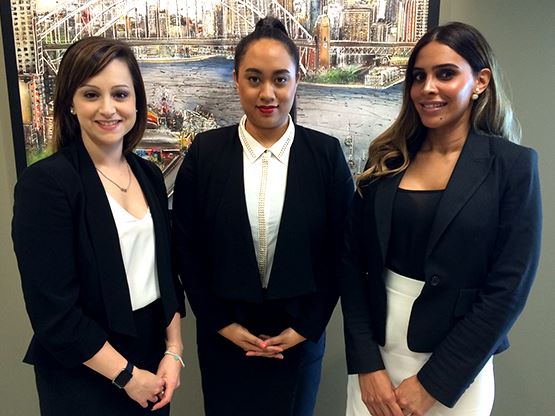 Our Office and Facilities
Servcorp offices are located on Level 15 of the Deloitte Building.
Level 15 features original art by popular Australian artist Pariny Laosy. One of the favourite works on the floor is a vibrant acrylic painting depicting Sydney's popular attraction Luna Park. Pariny has been commissioned many floors for Servcorp worldwide including Beijing, London, Auckland, Melbourne, Perth, Tokyo and Osaka. Her work expresses playful curiosity about the urban life and world around her.
Facilities include:
Secure bicycle rack and shower/locker facilities
1 x Boardroom (14 people)
1 x Meeting room (4 people)
2 x Day suites (1-3 people)
Professional coworking space, with 8 workstations
At this location Servcorp offers: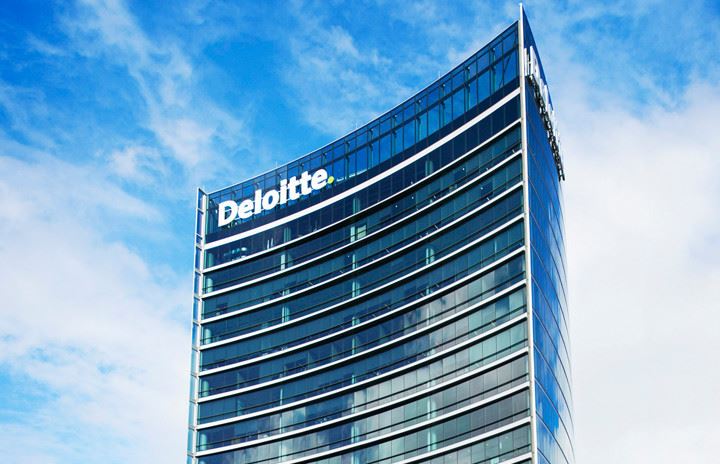 ---
Looking for another office location?