Offices
Tower One Barangaroo, Sydney
Level 35, Tower One Barangaroo
International Towers Sydney, 100 Barangaroo Avenue
Servcorp Serviced Offices - Barangaroo
Benefits to your business: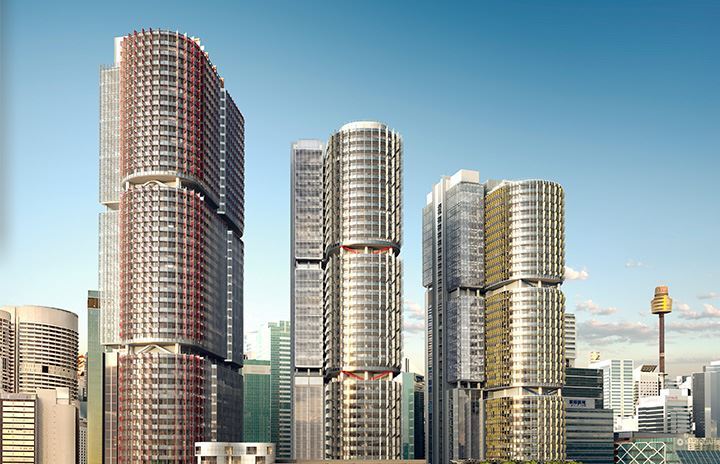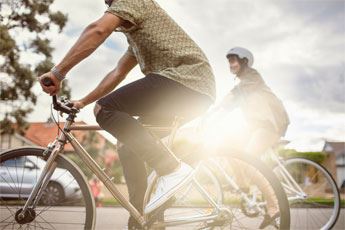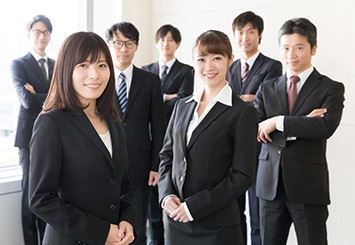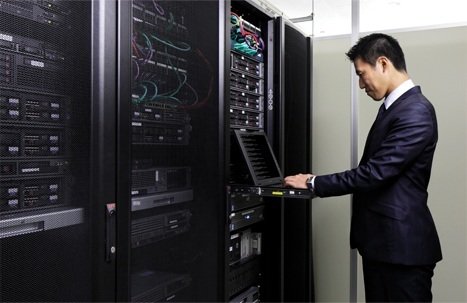 About Level 35, Tower One
Barangaroo South is Australia's premier commercial hub for the Asia Pacific region, offering scale and quality on par with the world's best office precincts and located on our world famous Sydney Harbour.
The building boasts of spectacular views of Sydney Harbour all the way through to the city CBD skyline. 
Setting new standards in sustainability, Barangaroo South is home to international banks, financial and professional service companies. This premium grade energy efficient office space is close to residential apartments, hotels, shops, cafes, restaurants, and cultural facilities. There are direct public transport connections, including a major pedestrian connection through to Wynyard station and the city.
The work environment is ideal for future-focused businesses who value flexible and sustainable workplaces to enhance productivity and innovation.
15 - 20 minutes by taxi from the Sydney Kingsford Smith Airport.
3 minute walk via the Wynyard Walk from Wynyard train station. Minutes from Town Hall and Martin Place stations.
2 minute walk to Barangaroo South or a 10 minute walk to Circular Quay.
1 minute walk to the bus stop. 3 minute walk via the Wynyard Walk to the Wynyard bus interchange.
The 5-Star Servcorp Difference
We uphold a 5-star global standard:
5-star buildings - We select only the best A-grade buildings in the most dynamic cities 
5-star fit-outs - We install high-quality fit-outs that provide a classic unbranded working environment 
5-star service - We provide our team members with world-class training so you can rely on the standard of service that you will receive 
5-star technology - We invest millions in our technology to ensure that your business benefits from the very best IT and communications infrastructure 
5-star transparency & flexibility - We provide you with 100% transparency and flexibility to operate your business
The difference empowers your business. It becomes your competitive advantage
How we help your business
We've done the hard work for you, so for your monthly fee your business can take advantage of our investment in:
Finding the best building in each city 
Committing to the minimum lease agreement to secure premium space
Fitting out the floor to 5-star quality, which costs on average US$1.5 million
Hiring and training the best team to support your business
Building a US$50 million IT infrastructure that allows you to take advantage of the global network
Tower One is situated within Barangaroo, one of the world's most stunning waterfront precincts in Sydney's CBD.
Within 5 minutes walking distance:
Harbour Bridge, The Rocks, Barangaroo Reserve, Observatory Hill, Circular Quay
Major Banks – St George, Commonwealth, Westpac, NAB
5 Star hotels, serviced apartments
Theatres and entertainment venues
Gyms
Popular restaurants, cafes and bars
Childcare Services
Pharmacies, newsagents and post office
Public transport – trains, buses, ferries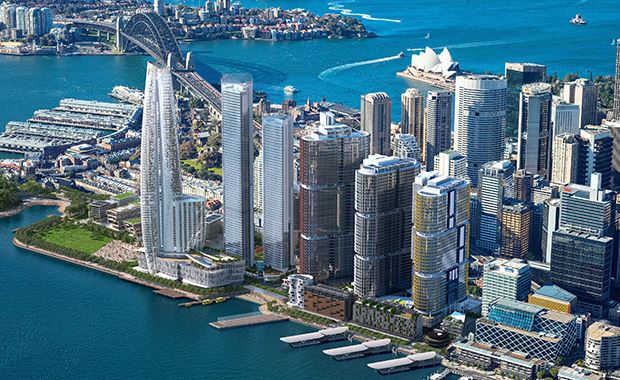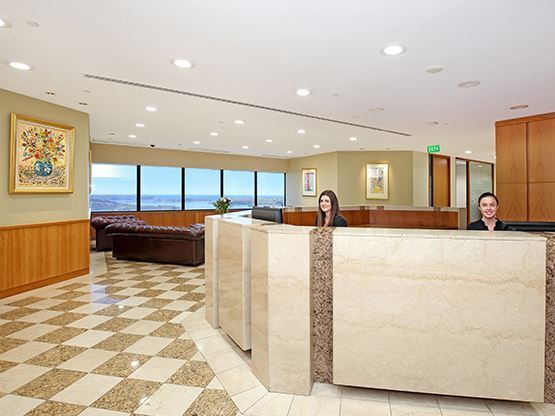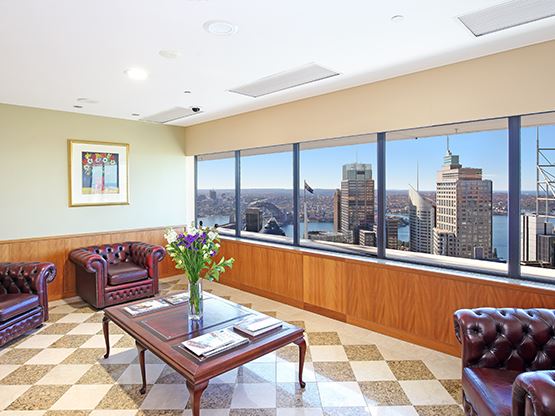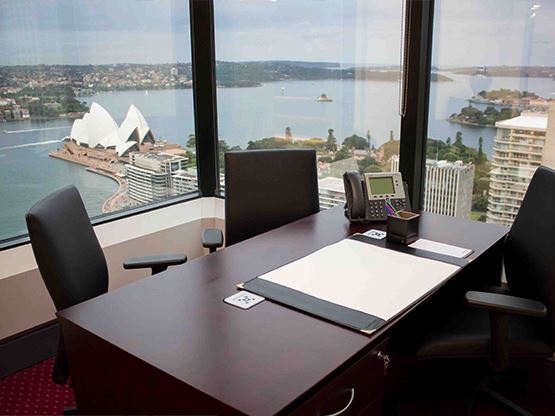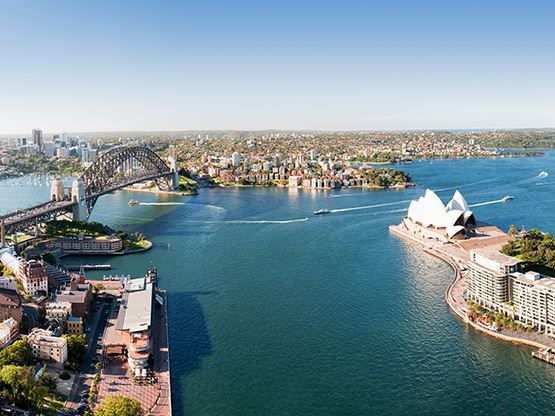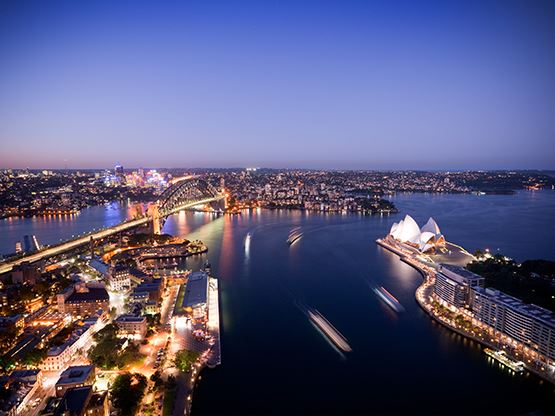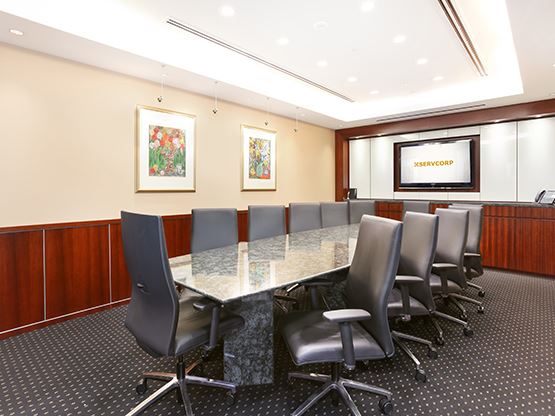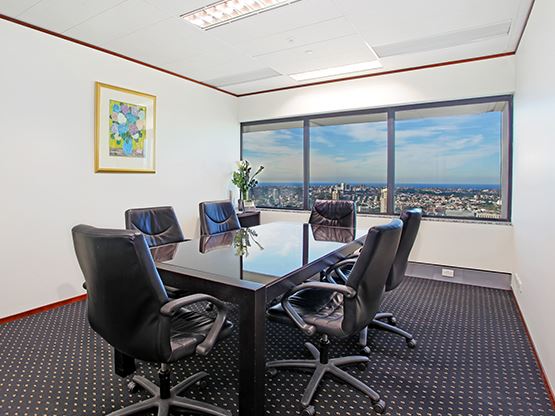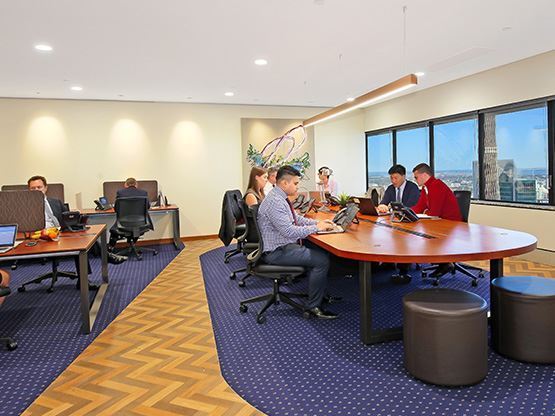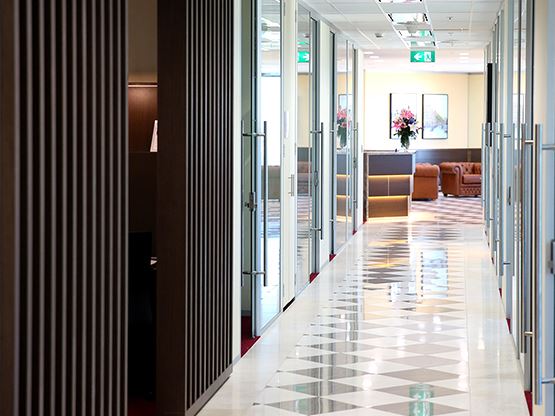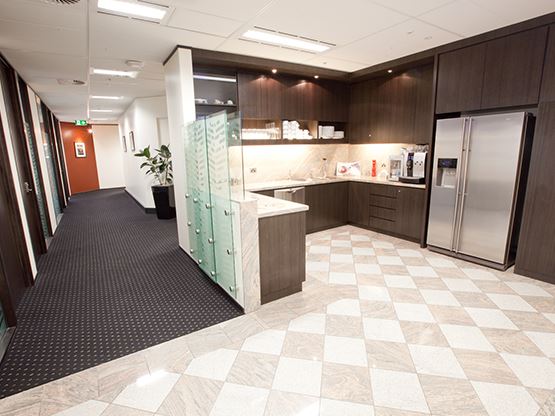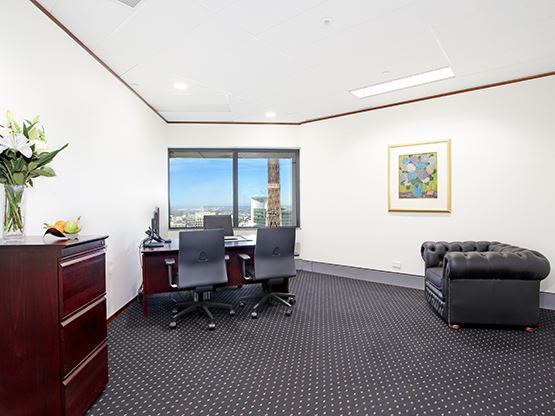 Our Office and Facilities
Servcorp offices are located on level 35, Barangaroo Tower One
Level 35 features original art by Zoe Young, a rising talent in the Sydney art scene and Archibald Prize finalist in 2014. 
Facilities include:
Concierge, change rooms, showers
Boardroom (16 people)
Meeting room/Boardroom (8 people)
Coworking Lounge, with 6 workstations
Coworking for Grown-Ups (26 people)
2 x Day suites (1-3 people)
At this location Servcorp offers: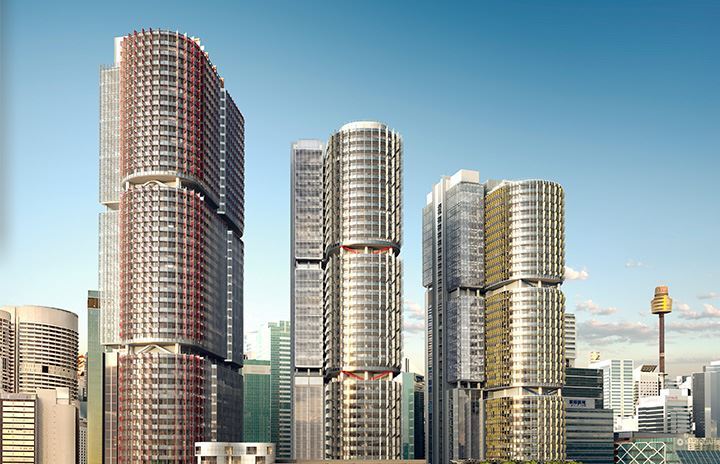 ---
Looking for another office location?