'The thing that struck me was the welcome that you get. As soon as you step out of the elevator, you have this really open space and nice reception - with fantastic staff I might add as well. They do an amazing job.'
Japan is in the midst of a tourism boom that shows no signs of slowing. In 2016, the country welcomed 24 million visitors from overseas and the government aims to double this by 2020. While the vast majority book flights, a rail pass and set their sights on the golden route of Tokyo, Osaka and Kyoto, some niche tour operators are trumpeting the charms of a more diverse and enriched, tailor made experience that seeks to do more than merely scratch the surface.
The Art of Travel is one such tour operator. Specializing in designing unique experiences to suit their clients' tastes, interests, stamina and required level of comfort, the company has occupied a space at our Tri-Seven Roppongi location since we opened in August 2016. Servcorp caught up with Andre Starell and Shota Kanemaru to find out more, and also how they utilize the Servcorp space.
What would you say the characteristics of your average client would be?
Foreigners around 40-70 years of age with a deep curiosity of this country and its art and culture who have the financial means and the time to travel. On average they stay for about 10-14 days but this can vary greatly.
From your website, I see you put your energy into collecting and curating experiences designed to enrich your client's understanding of Japan – to engage their senses and to help them interact with the multi-faceted culture of this country. Can you give me an example of how you do this?
Say for people who love art for example, we have a vast array of connections with artists that allow our clients to come into their private studios, which are usually off-limits. Usually they have their art gallery, but their private studio is in their own house where they don't usually let people in. But since we have a personal connection with them, our clients can actually go in there and see the artists in their natural habitat and see how they create their work.
So it really is giving your clients access to specialists and experiences that they wouldn't normally be able to gain access to.
Exactly! We take pride in our network and the people that we work with. Many of them work exclusively with us, so we can confidently say what we provide is a totally unique experience.
Where were you based before you moved into Tri-Seven?
Before we came here we actually only had a small desk in a shared office in Kagurazaka. There was only one employee at the time, and after Shota and I got hired we had to look for a space to fit all of us. Since then two other colleagues have joined as well.
So tell me more about the process of looking for an office?
We started looking around Kagurazaka at first because we liked that area. We wanted to be in a location that represented what we do and who we are as a company, and we saw Kagurazaka as an interesting old neighborhood that had a lot of history. But we quickly realized that office spaces in Kagurazaka were also quite old. After visiting a few, we decided as a luxury travel company we needed a space that reflected a more sophisticated image for our meetings with suppliers and guests. First impressions are important in our line of business.
What impressed you about this particular building, specifically this Servcorp floor?
Obviously it's a brand new building and it looks fantastic from the outside. The thing that struck me was the welcome that you get. As soon as you step out of the elevator, you have this really open space and nice reception - with fantastic staff I might add as well. They do an amazing job. But in general you just get a really warm welcome as soon as you step out of the elevator which I think is what sold me on it.
What about the actual office?
I love the office. Even though we don't have an external office with a view, the glass walls let in a lot of light anyway, so it never feels claustrophobic. I also like the new coworking lounge. I think it's great for smaller more casual meetings.
Why did you go for a serviced office over a traditional office space?
The main thought behind it was that we had no idea and how quickly the Tokyo office would expand and grow, so we didn't want to lock ourselves in and commit ourselves to a place long-term. We decided this was a very simple and perfect solution for us. We still had the flexibility of being able to move into a slightly bigger office when someone joined and we didn't have to invest in furniture and worry about it not fitting into a new office if we moved. So it was a combination of things that made this the perfect choice.
Staying here has given us the opportunity to be flexible and to grow the Tokyo office in a more relaxed way, because we know whatever happens we have options.
And how have you grown over the months that you've been here?
When we joined it was 3 of us last summer and now we are 5. If I get my wish we will probably hire another 1 or 2 people next year as well, but we'll see how those plans turn out.
What is your favorite thing about having a Servcorp office?
Shota: Coffee. (laughing) I drink a lot. (laughing)
Andre: For this specific Servcorp office I definitely would say the staff here have been the best thing for me. The other thing would be the range of services that you provide. I mean obviously we aren't using all of them, but having the option to put some of our small tasks on the staff here is nice.
We hold a lot of events have you been to any of the events here?
Oh! I forgot. That's a very good point. That I love as well! I think we've been to all of them actually. When we moved in here we were actually one of the first clients. So it felt a little lonely at first but I think the events helped with networking and after that we started seeing more people in the kitchen. And since the new coworking space opened up we see a lot more people. Just in the last few weeks suddenly you start seeing all these people, and it's like 'Where have all of these people been?' (laughing) But yes the events have definitely helped with getting to meet the other people working here.
Just one last question. Would you consider this to be kind of a transitional office? Do you think it has helped you grow?
I definitely think so. Staying here has given us the opportunity to be flexible and to grow the Tokyo office in a more relaxed way, because we know whatever happens we have options.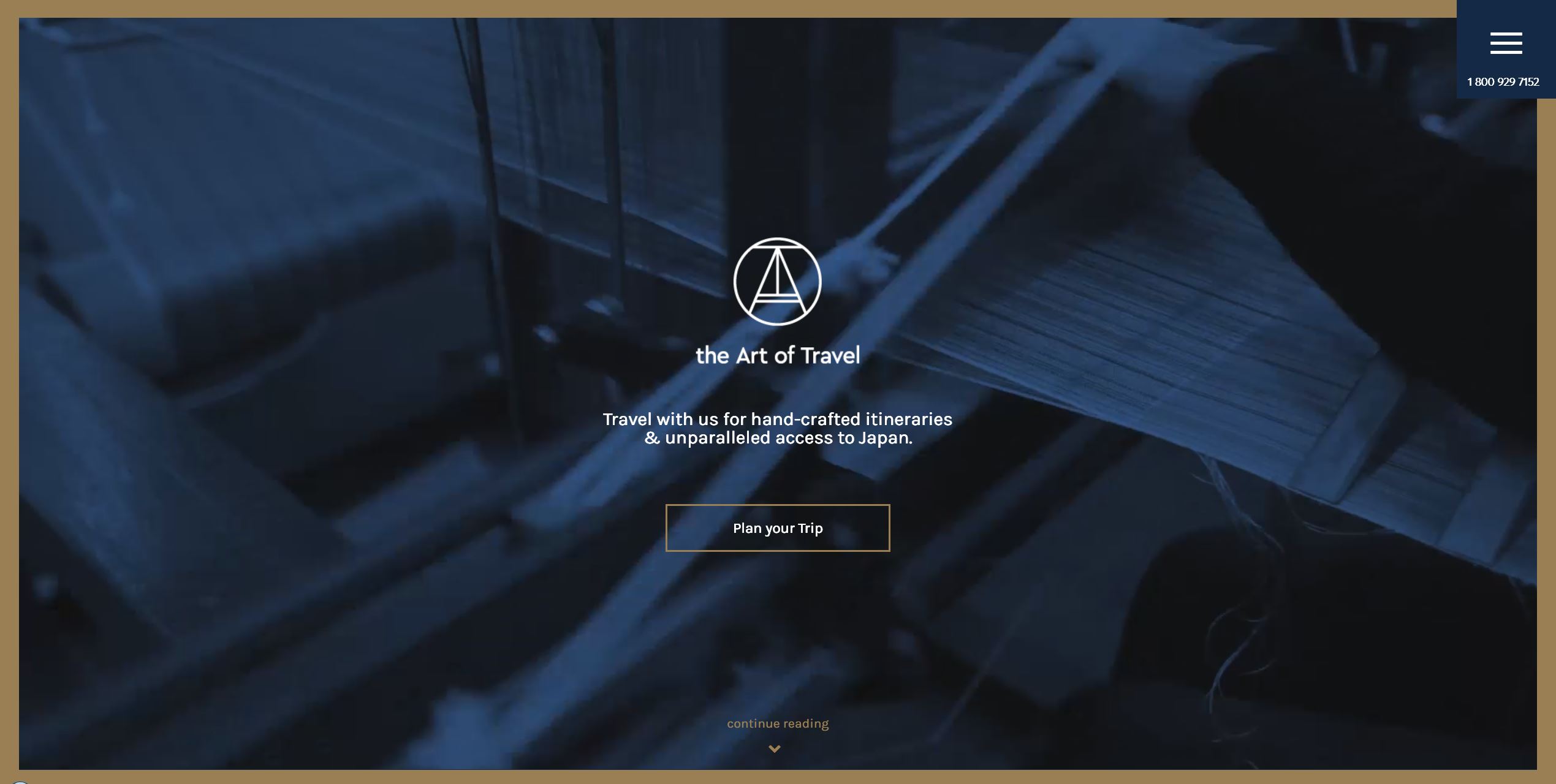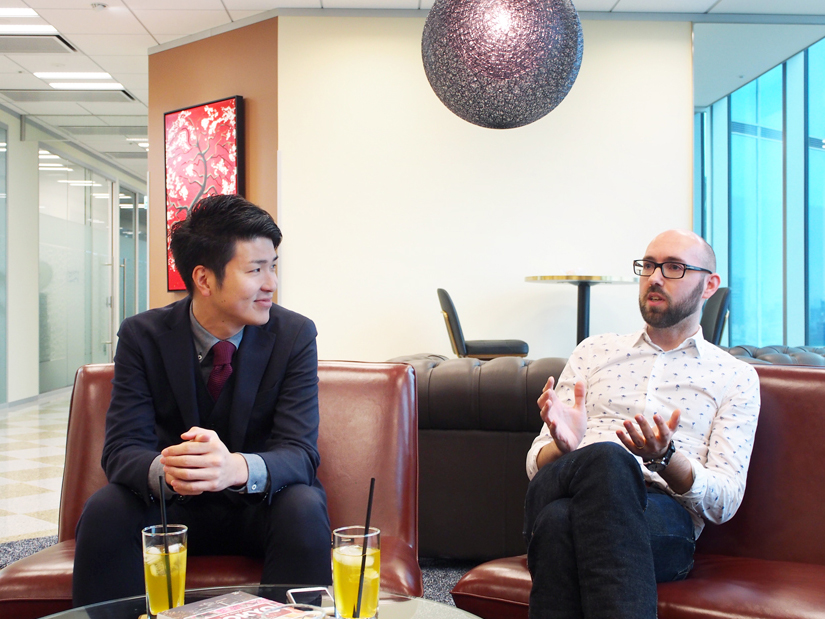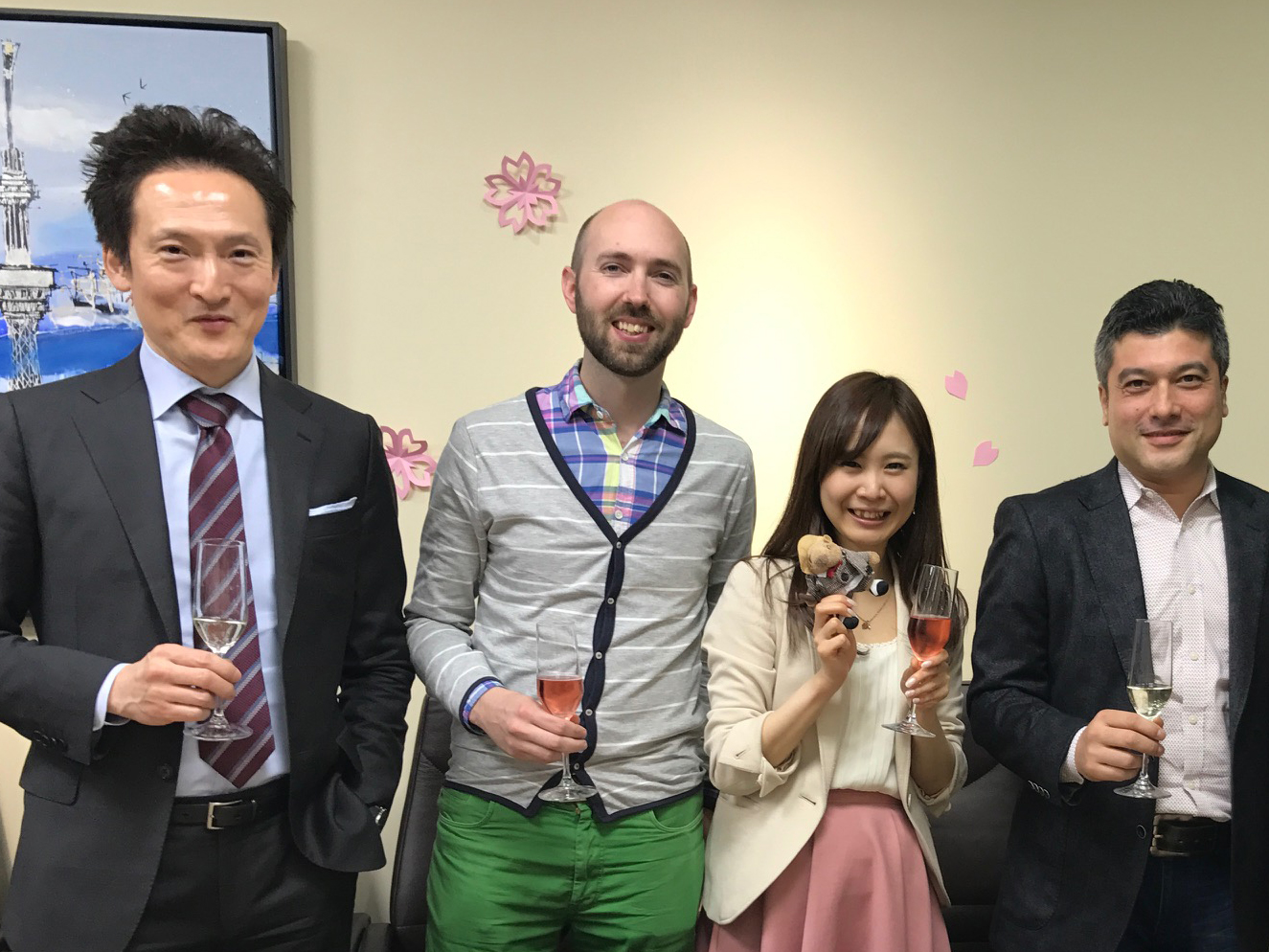 Introducing The Art of Travel's Servcorp Secretary, Miyuki-san.
How would you describe your relationship with the Art of Travel?
It's great! Whenever I see them at reception or in one of the common areas I always try to say hello and have a nice, relaxing chat with them. My goal is to build a stronger relationship and make the office space more relaxing and enjoyable for them to work in.
Please tell us about some of your experiences working with the Art of Travel.
Since they were one of our first clients here at Tri-Seven, we've gone through a lot together. I remember they were really particular when it came to setting up their voicemail, so we thoroughly went over what they wanted to say. They were also kind enough to give me advice every now and then, and sometimes we would even consult one another when we had questions.
On top of that, all of the members of the Art of Travel have been really involved since they came to Servcorp. Not only have they been present at almost every event we have held at Tri-Seven Roppongi, but they even went to the Christmas Function at Yebisu Garden Place Tower and had a great time!
At Servcorp, we offer Serviced Offices with bilingual secretarial services ideal for companies that need a bureaucratic free set up. Please do not hesitate to contact us. Click here for details!