Your address
Level 9, Nishi Building
2 Phillip Law Street
At the Nishi Building Servcorp offers: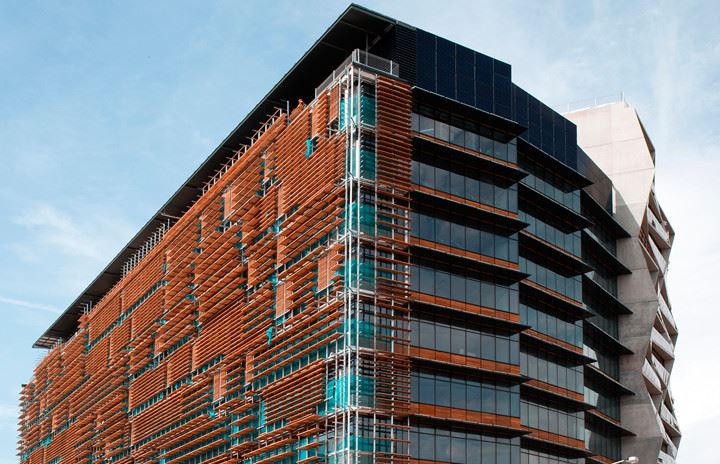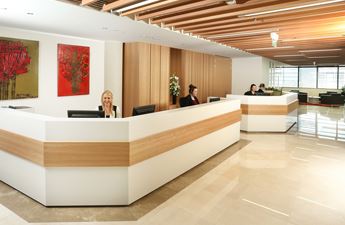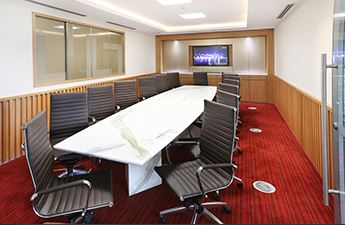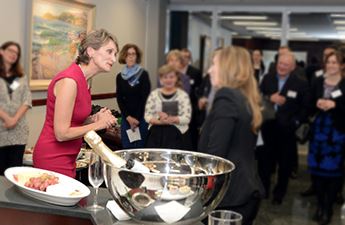 ---
About Level 9, Nishi Building
The Nishi building is an award-winning sustainable building in Canberra's NewActon design precinct.
Designed by world-renowned architects Suppose Design Office (Tokyo) and Fender Katsalidis Architects (Melbourne), the Nishi Building was awarded the International Project of the Year award at the 2015 Building Awards in London.
Constructed of 1,600 metres of steel, mesh and Australian blackbutt, the building's green credentials include high performance glazing, solar power and a blackwater recycling plant. Over 90 plant boxes of varying species surrounding the façade.
The building boasts spectacular views across Lake Burley Griffin, the National Museum of Australia, the Telstra tower and the new Parliament House.
Private sector building occupants include Clayton Utz, State Super and Molonglo Group. A number of Australian Commonwealth Government departments are also tenants, including The Department of Industry, Innovation and Science, and Safe Work Australia.
The complex includes a Hotel, Cinema, Gym, Yoga, Library, Salon, Café and underground car park.
Tenants are only moments away from major attractions such as the Nishi Gallery, The National Film and Sound Archive of Australia, Floriade.
The Nishi building is also within walking distance to The Australian National University, Supreme Court of the ACT, Canberra's city centre shopping centre, various entertainment venues, and multiple banking facilities.
Nishi, NewActon is only a 10 minute drive from Canberra International Airport.
A taxi can be arranged with your Servcorp receptionist or via priority booking within the Hotel reception.
10 minute walk to Civic Center, where you can travel anywhere from Canberra's North Side to South Side including the Parliamentary Triangle.
The Servcorp Difference
We know you will get value from our service, so your commitment can be as little as one month
Your phone number will be set up instantly, and you can manage how it is answered online or with our app
We only choose the best addresses, and we fit them out to an immaculate global standard. When you meet clients at our offices they will be impressed
We never use call centres, and all our team are well trained and presented. You can book their time for as little as ten minutes
You'll get access to market leading IT services
We are the only premium global provider, and your membership includes access to our network of 150 offices worldwide
How we help your business
We've done the hard work for you, so for your low monthly fee your business can take advantage of our investment in:
Finding the best building in each city 
Committing to the minimum lease agreement 
Fitting out the floor to 5-star quality, which costs on average US$1.5 million
Hiring and training the best team to support your business
Building a US$50 million IT infrastructure that allows you to take advantage of the global network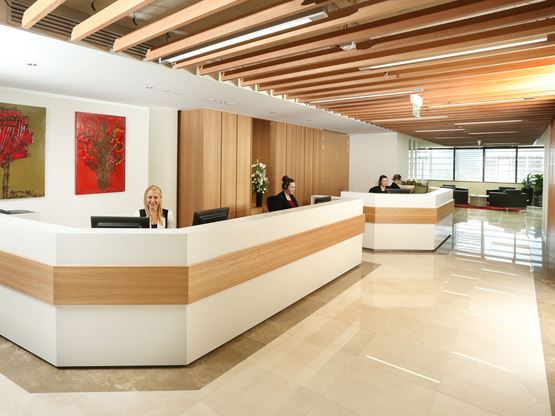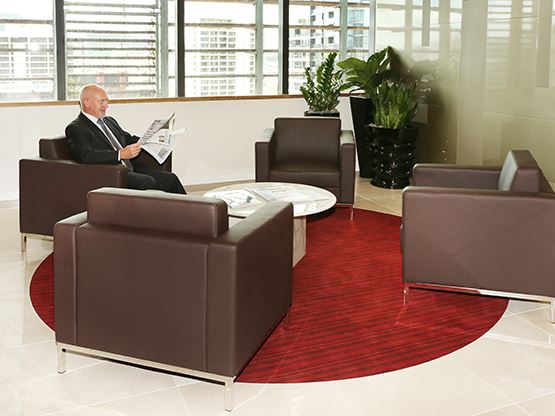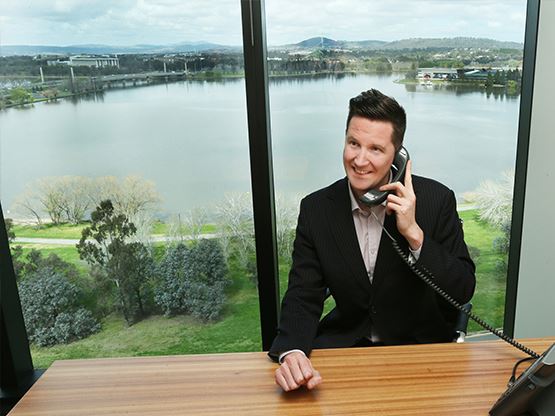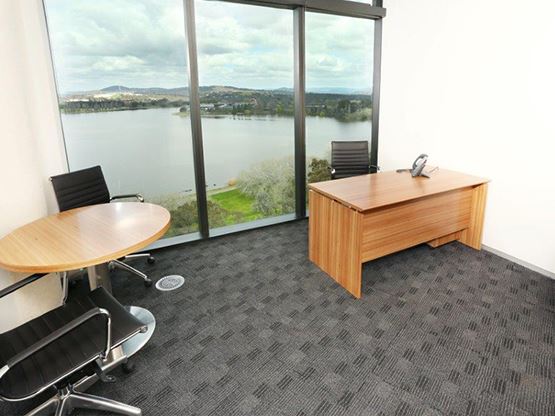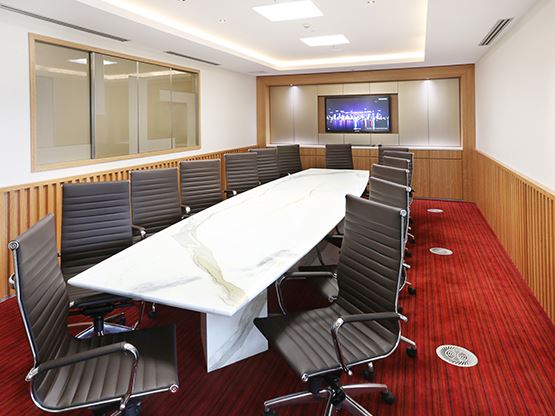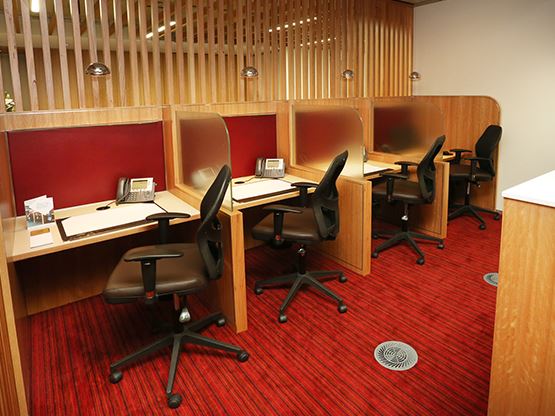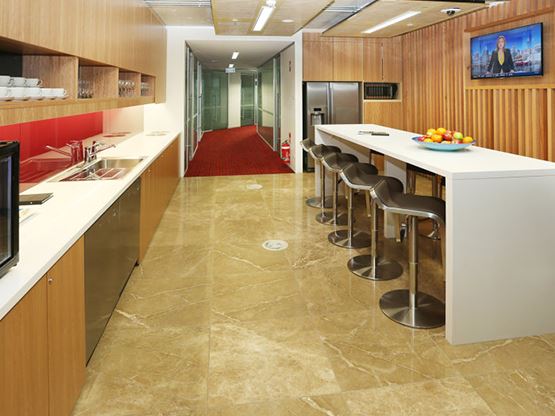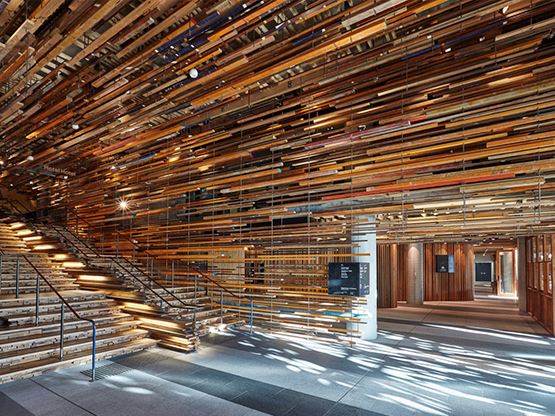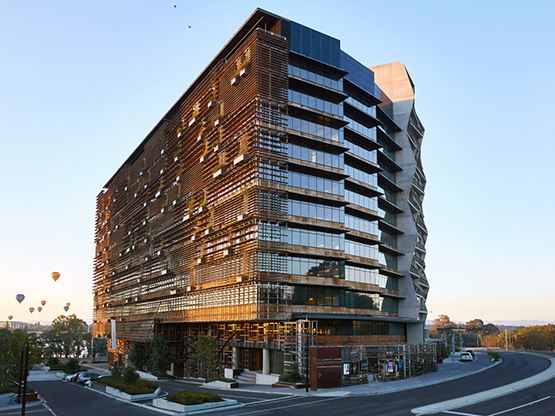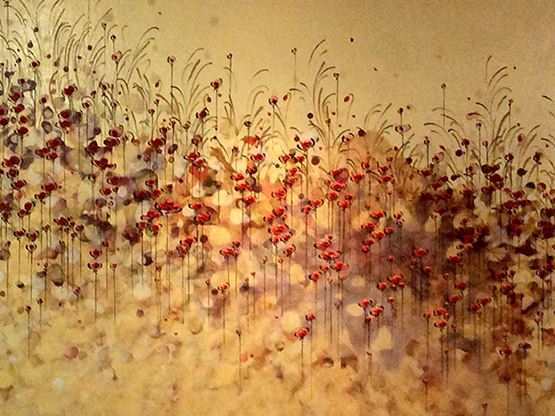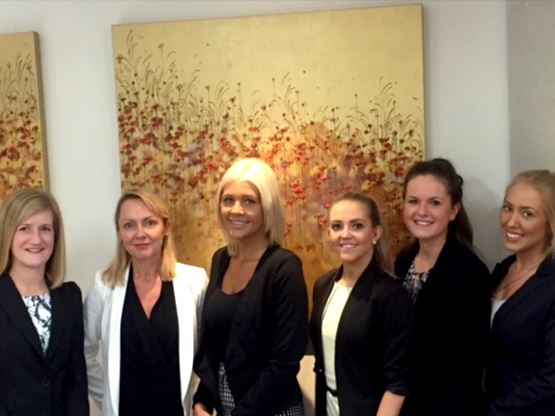 Our Office and Facilities
Servcorp offices are located on Level 9 of the Nishi Building.
Level 9 features artwork by Mellissa Barber, an independent Australian artist who combines stylised abstraction with the readily identifiable. Servcorp commissioned a three-panel work from Barber especially for the Nishi Building foyer, where it functions as the artistic focus and compliments the neutral and accented surrounding colours.
 Facilities include:
Bathroom, shower, and secure bike storage
1 x Boardroom (16 people)
1 x Meeting room (8 people)
2 x Day suites (1-3 people)
Professional coworking space, with 8 workstations
NewActon is a newly designed precinct just 1km away from Canberra's CBD.
As a living art and design precinct, NewAction has won more local, national and international awards than any other in Canberra's history. Incorporating art and landscaped gardens, NewActon also provides convenient access to key cultural, entertainment, sporting, and retail facilities.
Within 5 minutes walking distance:
Major attractions such as the Nishi Gallery, The National Film and Sound Archive of Australia, and Floriade
The Australian National University
Supreme Court of the ACT
Canberra's city centre shopping centre, various entertainment venues, and dining options
Premium Hotels
Major Banks
Gyms, health and beauty services
1km away from the CBD and city bus interchange
Looking for another office location?