Your address
Level 11, Brookfield Place
125 St Georges Terrace
At Brookfield Place Servcorp offers: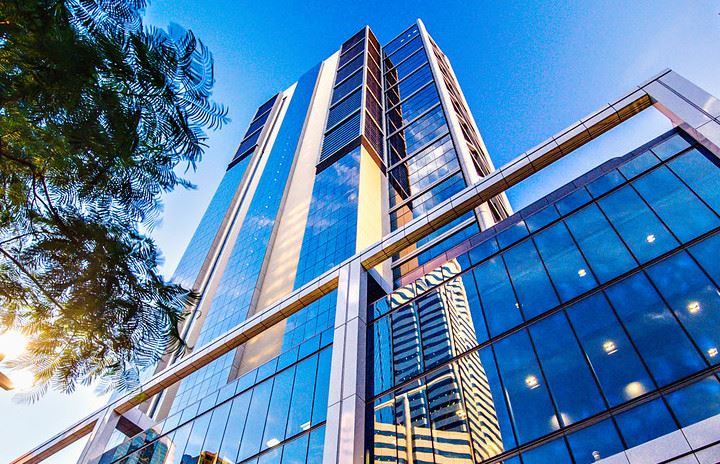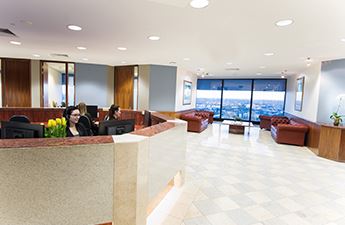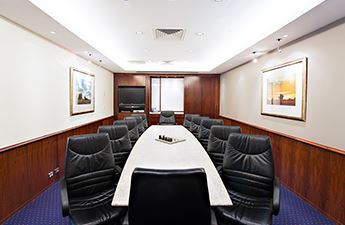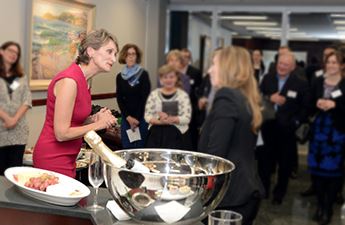 ---
About Level 11, Brookfield Place
This 5 star green rating building is the first major skyscraper to grace the City of Perth's skyline in over 20 years.
Located in the heart of the Perth CBD, Brookfield Place is one of Australia's most awarded commercial properties.
This premium A-Grade building incorporates world class facilities - including a unique front retail area of beautifully restored heritage buildings, with courtyards connecting lower levels into a series of alfresco spaces.
Architectural Awards include the 2014 Excellence Award for Design & Landscape Architecture from the Western Australian chapter of the Australian Institute of Landscape Architects.
The buzzing retail and food and beverage precinct is home to a number of bars, restaurants, cafes and high end retail shopping. In addition, end of trip facilities including 550 bike spaces.
The building boasts spectacular uninterrupted views across the Perth Swan River and city skyline.
Centrally located, Brookfield Place is a convenient 200m walk from the Perth Bus Port, Esplanade Train Station, Murray Street & Hay Street Mall.
It is also centrally located to the impressive newly developed Elizabeth Quay and a free CAT bus ride away from Kings Park.
Building occupants include BHP Billiton, PwC, Allianz, Barrick Gold and Navitas.
Local amenities in the building precinct include pharmacies, Good Life Health Club, early education/day care facilities, beauty salons, florists, as well as a number of high class retail stores.
15 minutes by taxi from the Perth International Airport.
5-7 minute walk from Perth train station.
10-14 minute walk or short taxi ride to High Street Wharf.
Free inner city buses. 5-7 minute walk from Perth bus port.
The Servcorp Difference
We know you will get value from our service, so your commitment can be as little as one month
Your phone number will be set up instantly, and you can manage how it is answered online or with our app
We only choose the best addresses, and we fit them out to an immaculate global standard. When you meet clients at our offices they will be impressed
We never use call centres, and all our team are well trained and presented. You can book their time for as little as ten minutes
You'll get access to market leading IT services
We are the only premium global provider, and your membership includes access to our network of 150 offices worldwide
How we help your business
We've done the hard work for you, so for your low monthly fee your business can take advantage of our investment in:
Finding the best building in each city 
Committing to the minimum lease agreement 
Fitting out the floor to 5-star quality, which costs on average US$1.5 million
Hiring and training the best team to support your business
Building a US$50 million IT infrastructure that allows you to take advantage of the global network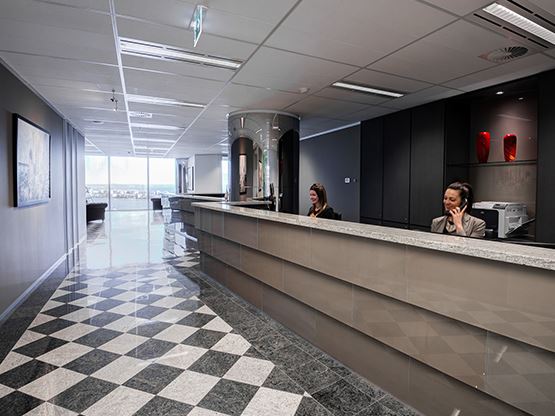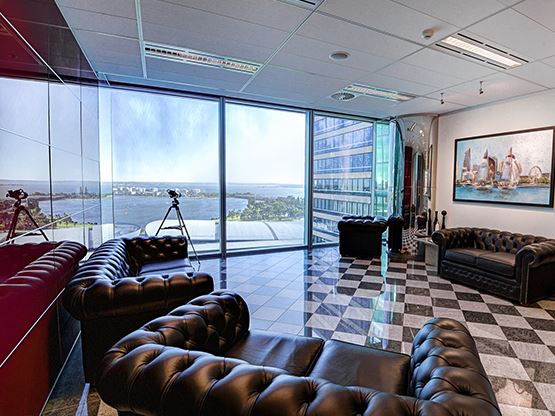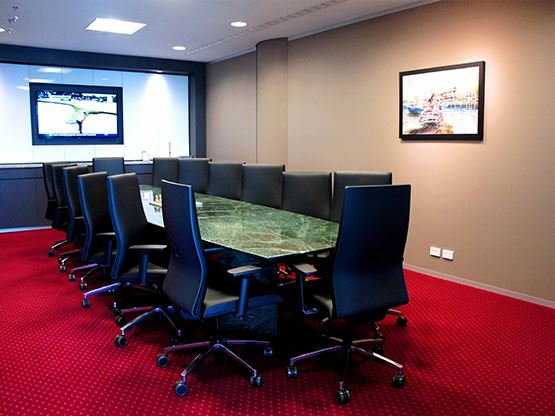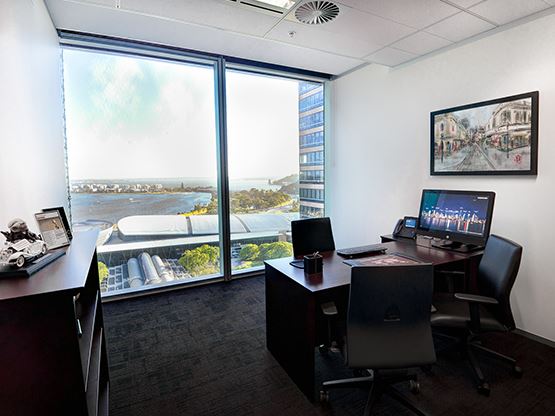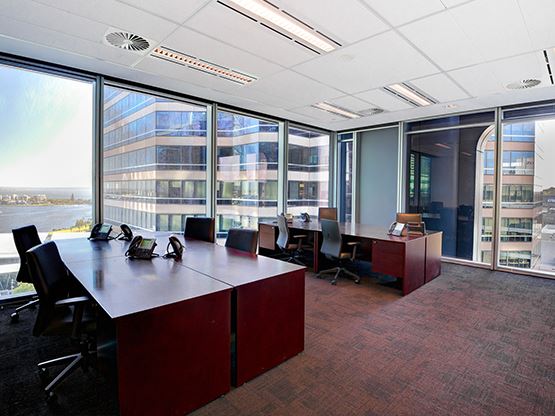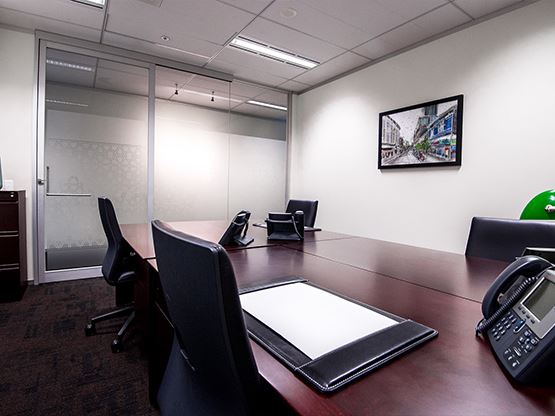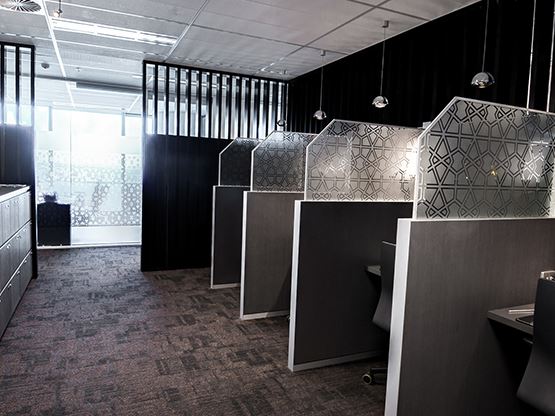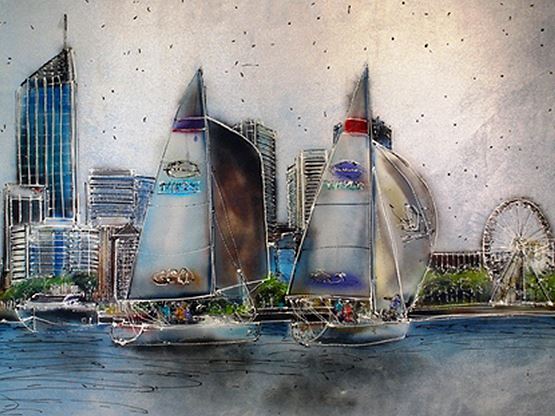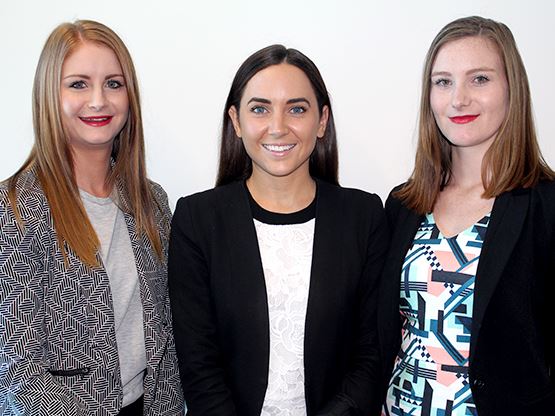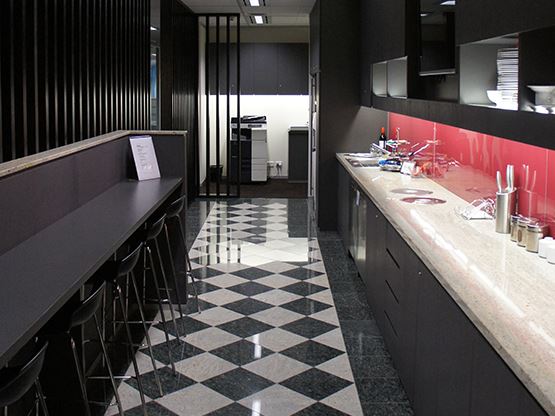 Our Office and Facilities
Servcorp offices are located on level 11 of Brookfield Place.
Level 11 features Perth themed art by renowned artist Pariny Laosy. All of Pariny's works at Brookfield Place celebrate local Perth landmarks. Her work expresses playful curiosity about the urban life and world around her. Pariny has been commissioned to adorn many floors for Servcorp worldwide including Beijing, London, Auckland, Melbourne Tokyo and Osaka.
 Facilities include:
State of the art end of trip facilities, including 550 bike spaces
1 x Training room (15 - 30 people) 
1 x Boardroom (14 people)
1 x 6 Person Meeting room with views 
1 x 4 Person Meeting room with views 
3 x Day suites (1-3 people) 
Professional coworking space with 7 workstations
Brookfield Place is located in Perth's central business district.
Centrally located on St Georges Terrace, tenants are only a moments' walk to all commercial precincts and a free 2 minute bus ride to Law Courts.
Within 5 minutes walking distance:
High end retail stores
Free 2 minute bus ride to Law Courts
Theatres and entertainment venues
Elizabeth Quay and Kings Park
Major Banks – Westpac, Commonwealth, NAB, ANZ, BOQ, Bendigo, HSBC, St George
Gyms
Pharmacies, newsagents and post office
Popular bars, restaurants, cafes
Public transport – trains, buses, ferries
Looking for another office location?