King's Road Tower
Level 26, King's Road Tower
King Abdul Aziz Road
Office Space at King's Road Tower
At this location Servcorp offers: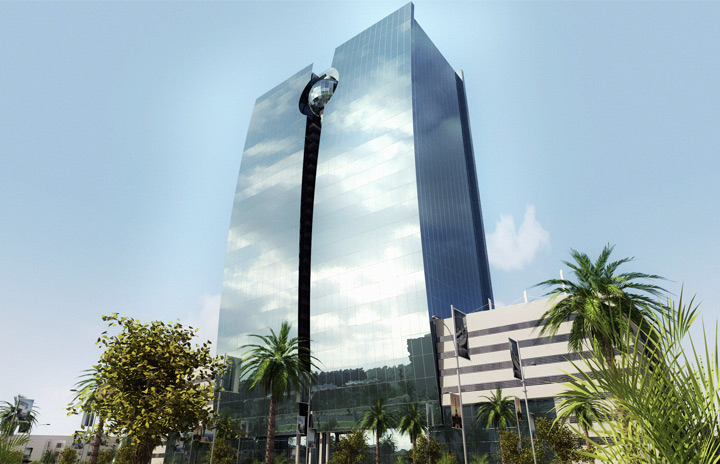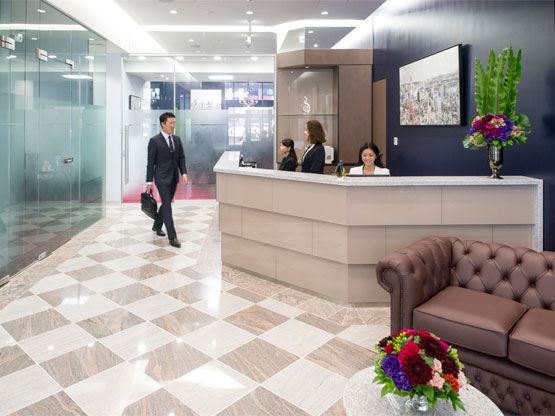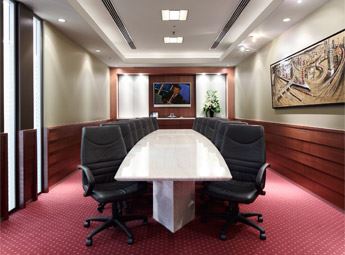 25 mins drive from King Abdulaziz International Airport
Taxis are available around the city.
Within 5 minutes walking distance:
A number of different banks
Starbucks Coffee
Salons for ladies and for Men
Costa Coffee
Pharmacy
Jareer Bookstore
A selection of 5 star restaurants
Shopping centre
Recommended lunch places:

Tea Amo Café (Located on G floor of the Tower) - Light and healthy Sandwiches

Piatto (Italian cuisine)
http://www.piatto.com.sa
(+966) 12692 2501
Open Sat- Tues: 12:00 pm- 1:00 am
Wed – Thurs: 12:00 pm- 2:00 am
Fri: 1:00 pm – 1:00 am

The Counter Burger  Jeddah (Casual American dining)
http://www.thecounterburger.com/Jeddah_KSA
+966 122 75 42 61
+966 122 75 42 66
Open daily Sat- Tues: 12:00 pm – 1:00 am
Wed – Fri: 12:00 pm – 2:00 am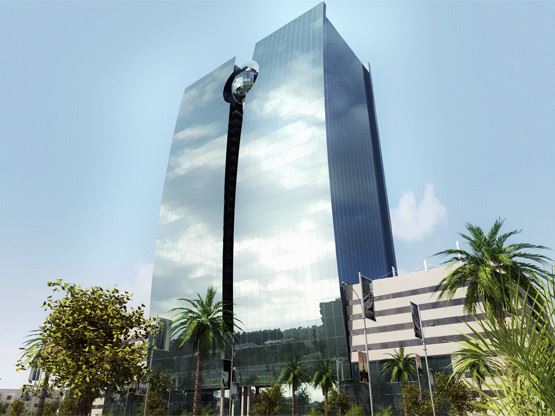 Our clients love:
Premium building situated on the new prestigious business strip, King Abdul-Aziz Road, which is currently known as the most important business avenue in Jeddah.
Proximity to Abdul-Aziz International Airport, the Corniche and King Abdul-Aziz Road which links the Northern and Southern districts of Jeddah.
Magnificent views from the reception area and the office of the Red Sea and Corniche area.
With two luxurious restaurants, Servcorp Jeddah is located on the Mezzanine floor of the tower overlooking King's Road and the sea, and serving a colourful cuisine.
Easy access to a number of major renowned brands located on the ground and mezzanine floor, only a few steps from the offices.
About Level 26, Kings Road Tower
Our offices in King's Road Tower are situated on the prestigious business strip on King's Road which is commonly known as the most important business avenue in Jeddah. The Tower is made up of a grand total of 32 floors with an array of facilities including retail shops, health clubs, cafés, luxurious restaurants, prayer rooms, ample parking spaces, and a rooftop helicopter landing pad; providing a premium location for Servcorp Saudi Arabia.
King's Road Tower is not only distinguishable for its height but also for its architectural features including the Pearl. Its unique and largest advertising screen in the world not only attracts tourists and residents but serves as a benchmark for advertising in Saudi Arabia.