Al Akaria Plaza
Level 6, Gate D, Al Akaria Plaza
Olaya Street, Al Olaya
Office Space at Al Akaria Plaza
At this location Servcorp offers: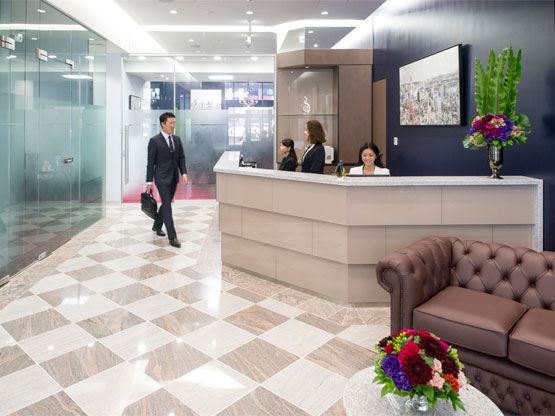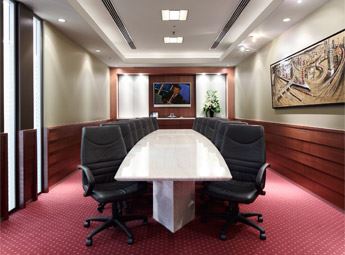 30 Minute drive from King Khaled International Airport
Taxis are available 24/7. A taxi pick up can be booked by calling London taxi 920 010 068 and making a reservation or you can catch a ride anywhere on the street.
Within 5 minutes walking distance:
Honeywell
KACARE
Burberry
Bvlgari
Recommended lunch places:
Kingdom Mall's food court
Tony Roma's
Il-Gabbiano Pizza Company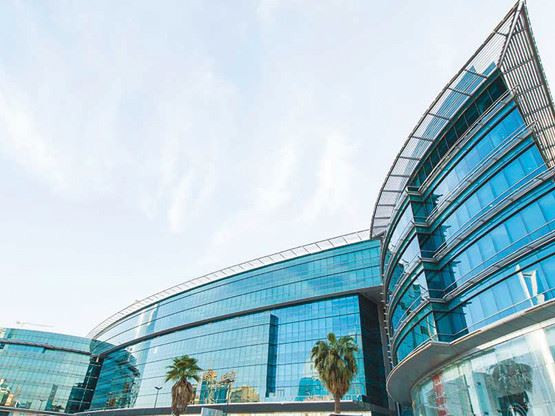 Our clients love:
Al-Akaria Plaza is a distinctive commercial complex set in the business heart of Riyadh. The complex has been designed with world-class organizations in mind. Through a unique mix of technology, modern design and an exclusive location we are confident that Al-Akaria Plaza will provide your business with a platform for success, innovation and superior performance
Situated between the Kingdom and Faisaliah towers, this prestigious business address will enable you to keep a finger on the business pulse of the Kingdom and place your organization amongst other world-class companies, luxurious hotels, leisure destinations and bustling retail complexes.
Al-Akaria Plaza is connected by two of the city's major access routes, Olaya Street and King Fahd Road, ensuring fast and easy access so that you can spend less time in traffic and more time driving growth and staying ahead of your competitors.
About Level 6, Al Akaria Plaza
As the first Cisco-certified SMART building in K.S.A, efficiency and ease of doing business are guaranteed. The mix of retail tenants has been designed with you in mind, catering to your shopping requirements and providing ideal locations for productive business lunches or gatherings
The atrium-style architecture, modern fittings and abundant natural light ensure a spacious and comfortable work environment that will inspire creativity and innovation as well as convey confidence and professionalism to your clients and peers.
In addition, our world-class building maintenance, cutting edge security services and vast parking areas mean that you spend less time dealing with life's inconveniences and more time achieving your company's goals.
Servcorp is located on the 6th floor of the North Wing at Gate D, as you walk out the elevator and to your right; the large granite reception area with views offers an unforgettable experience to any visitor.