At Level 18 & 19, Hilton Plaza West Office Tower Servcorp offers: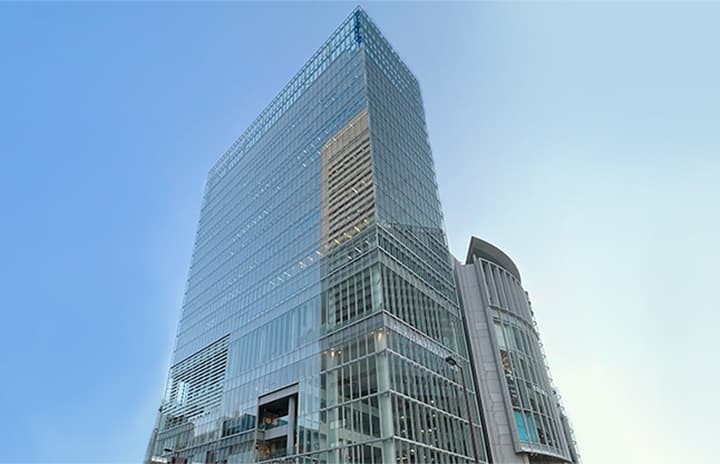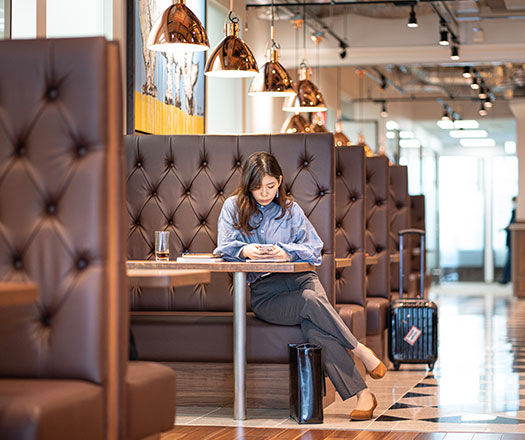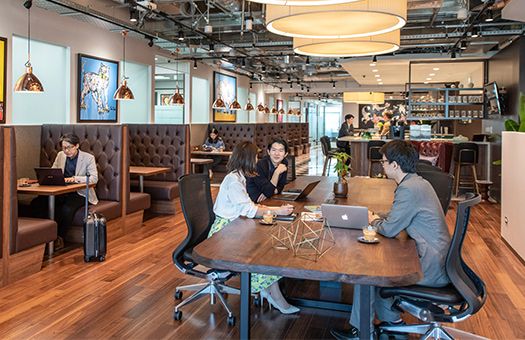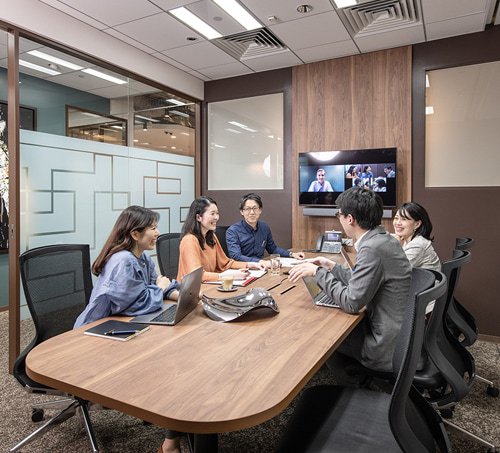 About Umeda Hilton Plaza West Office Tower
Known to have one of the highest real-estate values in Osaka, the Hilton Plaza West Office Tower is full of luxury and has an impressive architecture. The building contains several prestigious designer brand stores and a range of cafés and top restaurants. The office floors are occupied by an impressive tenant list and are also equipped with conference rooms for large seminars. With no doubt this building is the most prestigious building in central Osaka.
The location has perfect transportation access. The Hilton Plaza West Office Tower is directly connected to JR Osaka station, notably the biggest public transportation hub of Osaka. With seven other train and subway lines connected at this station, getting around Osaka and the entire Kansai area has never been easier. Even for further travel destinations, there is a limousine bus stop right next to our building that can take to you to both domestic and international airports.
How to get to Umeda Hilton Plaza West Office Tower
Nishi-Umeda Station: Directly connected to Exit 4B
Yotsubashi Line
Osaka Umeda Station: 1 min walk from West Exit
Hanshin Line
Osaka Station:2 min walk from Sakurabashi Exit
JR Line
Kansai International Airport:
40 min by Kansai Airport Rapid Service to Osaka Station
or 70 min by Airport Limousine bus to Herbis Osaka(basement in Nishi-Umeda Station)
Osaka International Airport (Itami Airport):
10 min by Monorail to Hotarugaike Station, 15 min by Hankyu Takarazuka Line Limited Express from Hotarugaike Station to Umeda/Nishi-Umeda Station
or 60 min by Airport Limousine bus to Herbis Osaka
City Route Buses, Express Buses, and Airport Limousine buses:
5 min walk from Osaka, Umeda Station Bus Terminal
"Umeda is one of the most famous areas in all of Osaka-City, known for having the highest real-estate values, and a major commercial and business district. The area is highly concentrated with skyscrapers and other complexes which house some of the most notable companies inside and outside of Japan, such as NTT, Daikin, The Mainichi Shimbun (Osaka Head Office), Chanel, etc.
Although a prolific business district, the area does not sacrifice the luxuries of other major areas as inhabitants have access to a wealth of department stores like Daimaru, Hankyu, Yodobashi, Grand Front Osaka, etc. Prospective clients will have absolutely no trouble finding accomodation, as the area is abound in upscale hotel options. In addition to the Hilton Osaka, the Ritz-Carlton and the Westin are just a few of the hotels that give the area an undeniable atmosphere of class."
Direct access to:
The Ritz Carlton Osaka
Hilton Osaka
Herbis Plaza
Variety of restaurants
Clinics
Hair Salon
Fitness Club
Bookstore (Junkudo)
Flower Shop
Osaka Central Post Office
Banks & ATM
Daimaru department store
Hankyu department store
Hanshin department store
Convenience store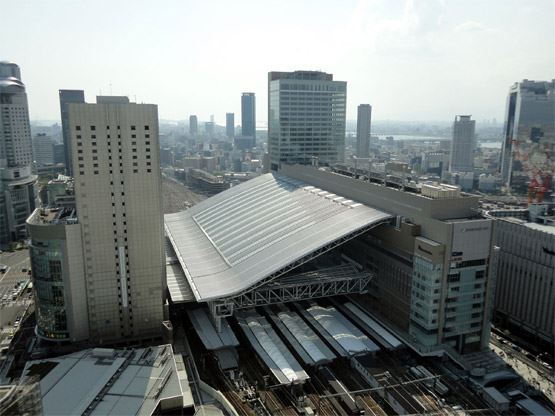 Osaka Station
Our clients love:
Prestige of the building! The Hilton Plaza West Office Tower boasts a range of prestigious boutiques such as Louis Vuitton, BVLGARI, etc. The building's catch phrase is "Welcome to The Luxury"
Amazing views and the elevator ride up to levels 18 & 19 in the glass-walled elevator with its distinctive touch panel buttons is every time a pleasure.
The coffee area has amazing views over Osaka
The Hilton Plaza West Office Tower is connected to the Ritz Carlton Osaka by an underground path called Garden Avenue that links to further high-end shopping in "Herbis Plaza"
Surrounding area with a range of exclusive restaurants and entertainment such as Billboard Live Osaka and the Osaka Shiki Theatre.