Virtual Offices in Tokyo
Choose from 18 premium Virtual Office locations in Tokyo
---
Benefits of a Virtual Office
A Servcorp Virtual Office gives you more than just a powerful address and a local phone number, it gives you "everything but the office". Your calls are answered by a dedicated receptionist in your company name and are put through to your mobile or home. Servcorp also offers mail forwarding and a variety of secretarial services. Access our global network of Coworking Spaces, private offices and Meeting Rooms when and where you choose. With Servcorp's Virtual Offices you can run your business from anywhere.

Powerful CBD Address

Mail Forwarding

Local Phone Number

Phone Handling

Dedicated Receptionist

Secretarial Support
In-house IT Support

Meeting Rooms
About Tokyo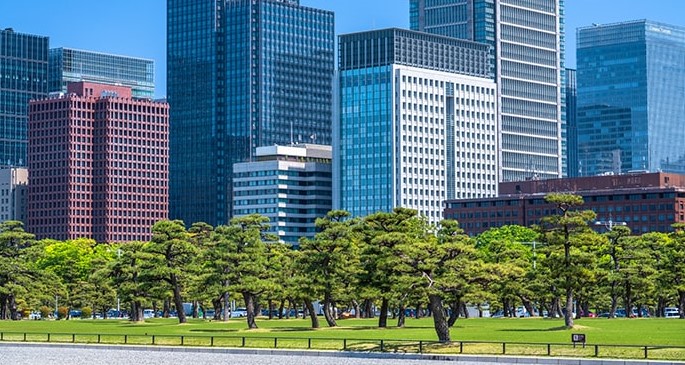 In recent years, more and more companies are downsizing their offices due to the popularity of working remotely. However, having an office located in a popular area can have an impact on the company's development, both in terms of branding and convenience. In order to find which office district in Tokyo is best suited for your company, you can compare the characteristics of each different area.
Tokyo is home to many office districts, where a wide range of Japanese and foreign companies have established offices. Companies of all industries and sizes, from large corporations to start-ups, choose Tokyo as their business center.
Having an office in Tokyo is considered a symbol of a company's credibility and success, and also contributes to its branding. Therefore, many companies consider establishing a location in Tokyo as a future goal.
Client Voices
I had visited the office several times before, and when I decided to get a virtual office, I didn't hesitate to choose this one. I am very satisfied with the easy access from the station, the spaciousness, and the cheerful staff. The staff is excellent, and greatly enhances a company's credibility, even for first-time business partners. I am satisfied and grateful.

All of the staff are bilingual in English and Japanese, and they all have beautiful smiles on their faces. We are registered at Hulic Minatomirai, but we also have many offices in Tokyo such as Omotesando and Shinjuku. The office has free drinks and is very quiet, which helps me get my work done. Thank you for all your help!

We have been using this office as a virtual office for about a year and a half.  The people at Servcorp are outstanding in terms of language, behavior and politeness. They hold events on a regular basis. Even though we have a virtual office, we love to go in person!
Other Office Types in Tokyo