About Serviced Offices in Tokyo
Tokyo is a major economic hub, drawing in businesses from around the world, and Servcorp's serviced offices in Tokyo provide your business with a smart and scalable solution to a company presence in this massive business area. Choose from any of our premium Tokyo locations below, or click here to learn more about the range of services your business can benefit from with a Servcorp Serviced Office.
Servcorp Office Locations in Tokyo
Major business districts & Servcorp Locations in Tokyo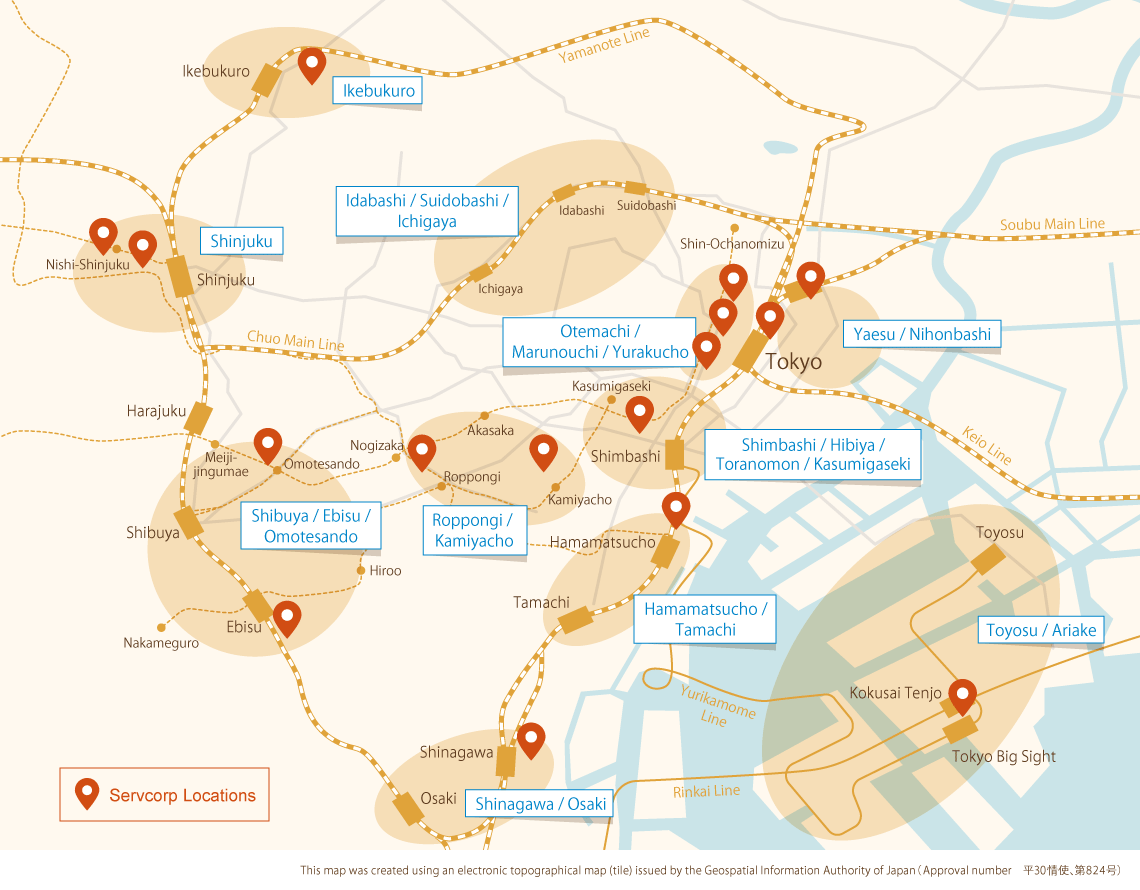 Servcorp Office Client Testimonials - Tokyo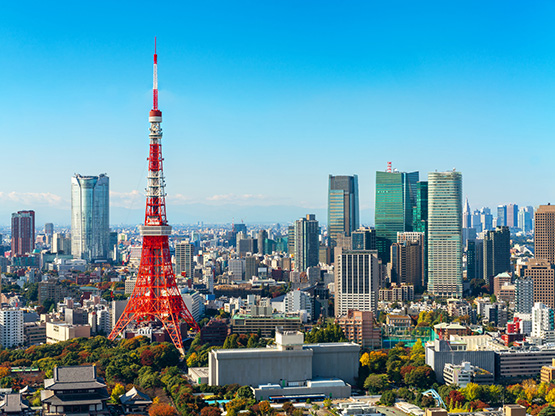 One of the largest metropolis in the world - Tokyo
Tokyo, the capital of Japan, is one of the largest cities in the world with a population of approximately 14 million.
The so-called 'capital area' which includes the neighboring prefectures has a population of around 38 million, forming a huge economic zone far exceeding other major cities around the world such as New York and London.
Business accumulation is also occurring, and about half of large domestic companies with capital of 1 billion yen or more are located in Tokyo. Similarly, about 75% of foreign-affiliated companies have their headquarters in Tokyo.
In addition, there are universities and research institutes, making it a treasure trove of advanced human resources. When considering various factors such as market size, human capital and business opportunities, Tokyo is usually the first choice for starting business in Japan.