About Serviced Offices in Tokyo
As Japan's capital and one of the largest economic hubs in the world, Tokyo is at the top of the list for businesses looking to make their mark in Japan.
In fact, about half of all large domestic corporations with annual capital of over 1 billion yen are located in Tokyo. Similarly, about 75% of foreign companies in Japan have a headquarters in Tokyo as well.
Development projects seem unable to keep up with demand, leading to a constant shortage of office space. With high demand and short supply, the cost of office space in the most popular areas, such as Marunouchi, Shinjuku, Shibuya, and Roppongi, is extremely high. However, with scalable office solutions such as Serviced Offices, Virtual Offices, and Coworking Spaces, it's easier and more affordable than ever for businesses of any size to enter this ever-expanding market.
Search Serviced Offices in Tokyo
Serviced Office Locations in Tokyo
About Servcorp's Serviced Offices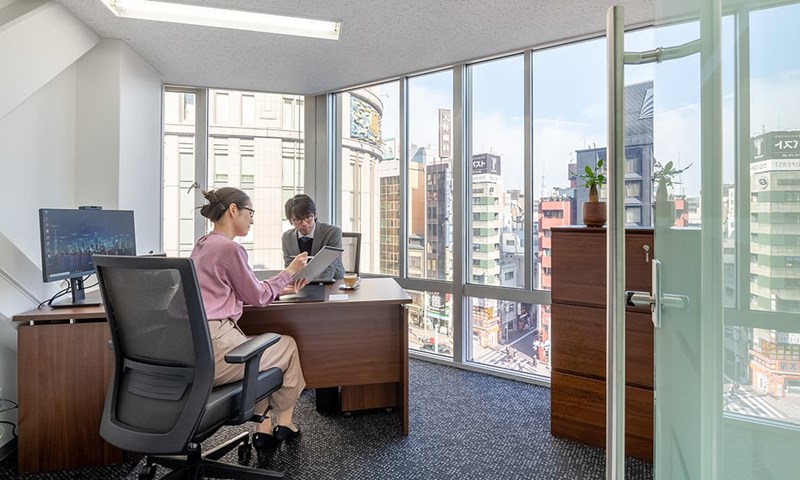 Get started the day you move
Enjoy executive-grade office furniture, Cisco phones, and access to our fully stocked kitchen with the finest coffee, tea, and fruit water. Each location is fitted with business-grade photocopiers with network printing, so you can print from any desk.

Servcorp also boasts powerful telecommunications technology which allows you to bank up to 6 calls and enjoy interactive voicemail - press 1 for mobile. Calls to other Servcorp locations are free while calls outside of Servcorp are a 20% discount to telco rates and up to 50% off international.

Executive-grade Office Furniture

Business-grade Photocopiers

Cisco IP Phones

Meeting Rooms

Fast, Secure Internet

Coffee, Twinings Tea

Secretarial Support

Bilingual Receptionists

Phone Handling

Mail Forwarding
In-house IT Support

Online Booking Management
Tokyo, the capital of Japan, is one of the largest cities in the world with a population of approximately 14 million. The so-called 'capital area' which includes the neighboring prefectures has a population of around 38 million, forming a huge economic zone far exceeding other major cities around the world such as New York and London. Business accumulation is also occurring, and about half of large domestic companies with capital of 1 billion yen or more are located in Tokyo. Similarly, about 75% of foreign-affiliated companies have their headquarters in Tokyo. In addition, there are universities and research institutes, making it a treasure trove of advanced human resources. When considering various factors such as market size, human capital and business opportunities, Tokyo is usually the first choice for starting business in Japan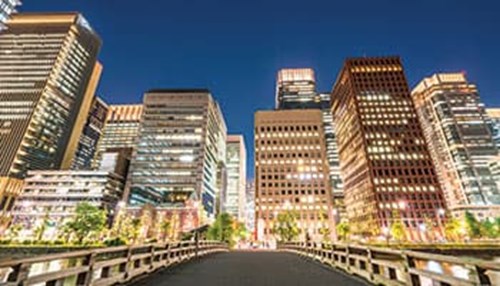 Marunouchi Business District
Marunouchi is the epicenter of Japanese business, and home to many multinational corporations.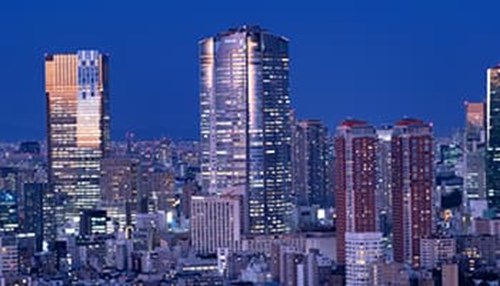 Roppongi Business District
Roppongi is a popular business and entertainment district booming with art, culture, and technology.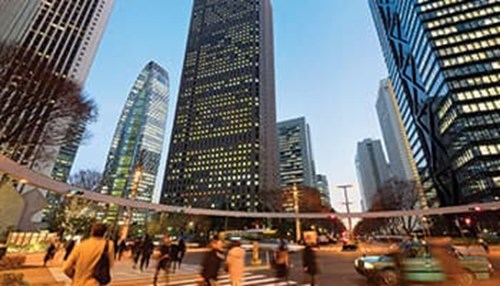 Shinjuku Business District
Built as an urban subcenter, Shinjuku has become Japan's largest business district with the busiest station in the world.
Other Office Types in Tokyo