About Serviced Offices in Fukuoka
For businesses looking for a strong foothold in the Asian market Fukuoka provides outstanding access to major metropolitan areas such as Tokyo, Shanghai, and Seoul. With a Servcorp serviced office in Fukuoka your business will be located in the heart of the Asian Market while benefiting from Servcorp's vast array of business solutions. Choose from any of our premium Fukuoka locations below, or click here to learn more about the range of services your business can benefit from with a Servcorp Serviced Office.
Servcorp Office Locations in Fukuoka
Major business districts & Servcorp Locations in Fukuoka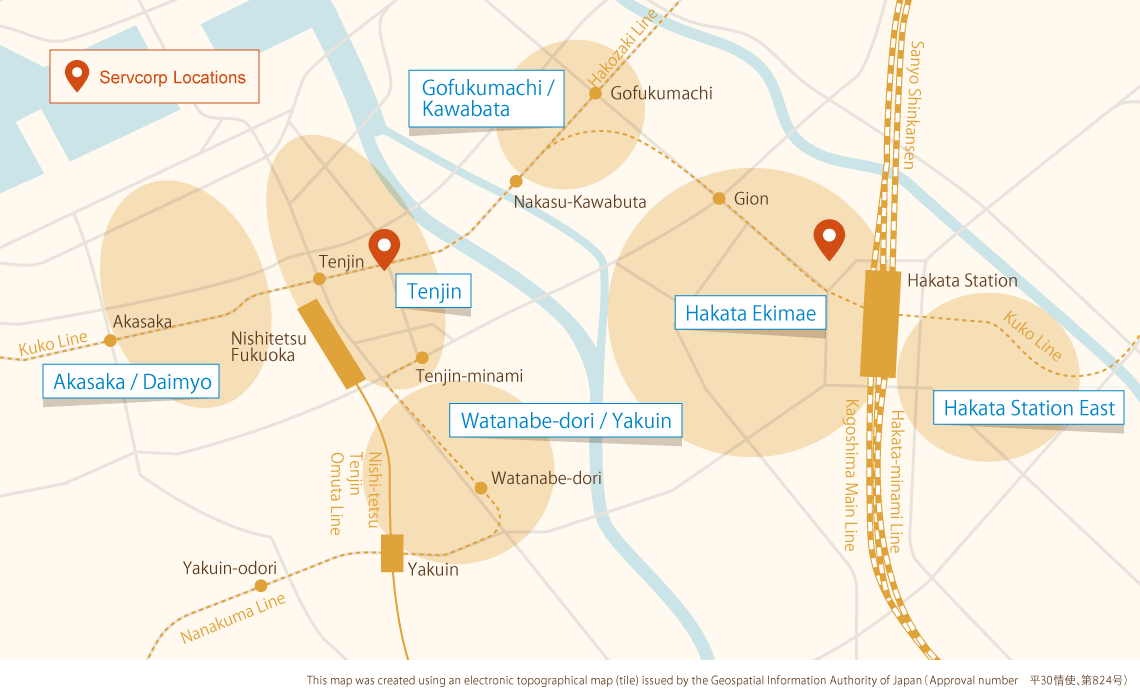 Hakata Ekimae
Hakata Ekimae is Fukuoka's original major business district and, with the improvements it has seen over recent years, is one of most defining areas of Fukuoka. Even now projects are underway to add new subway lines to the area. In fact Hakata Station is one of the biggest draws, providing amazing access as the central hub to the city. It boasts a variety of lines, from the Sanyo and Fukuoka Shinkansen Lines to standard railway and subway lines, making it the largest terminal in Kyushu. Moreover, it provides great access to Fukuoka Airport via the subway.

Servcorp is conveniently located just 2 minutes from Hakata Station in the NMF Hakata-ekimae Building.
Tenjin
As Kyushu's largest commercial district, Tenjin hosts countless businesses and eateries. This area is also one of the most famous business districts in Fukuoka, matching Hakata Ekimae in popularity. The city municipal office among other administrative bodies are gathered in this area helping to make it one of the best locations in Fukuoka for both business and commerce.

Servcorp's Fukuoka Tenjin Fukoku Seimei Building location is conveniently situated in the heart of Tenjin with direct access to the Metro Tenjin Station and within walking distance of the Fukuoka City Municipal Office and Acros Fukuoka.
Watanabe-dori / Yakuin
Located in Southern Fukuoka, Watanabe-dori boasts a wide variety of businesses including the headquarters for Kyushu Electric Power Co. Inc, and the area between Metro Watanabe-dori and Yakuin Station is marked by an abundance of hotels. Furthermore, Canal City and Hakata Station are just a short ride on the Metro Nanakuma Line from this district adding to the area's appeal.
Hakata Station East
Another large business district can easily be found on the East side of JR Hakata Station from the Chikushi Exit stretching across KuuKou-dori and Chikushi-dori streets. This district is also popular amongst public-works related businesses due to its close proximity to several national government buildings. Although the area has the reputation of being the "back-door" of Hakata Station, several reconstruction projects are currently underway and the area is expected to flourish in the coming years.
Gofukumachi / Kawabata
Gofukumachi area is famous for being one of the oldest downtown areas and still hosts many businesses that originated in the area a long time ago. Snuggled between Tenjin and Hakata Station this area benefits from great access to both of these districts which has led to an influx of office buildings being built around Taiwaku-dori, Meiji-dori, and Showa-dori streets which connect these business areas.
Akasaka / Daimyo
Akasaka is home to the District Court, Fukuoka Regional Legal Affairs Bureau, and Family Court which has lead it to be the epicenter of law firms in the area.
Following from Tenjin, Daimyo is another large commercial district which boasts a variety of shops and restaurants.
Servcorp Office Client Testimonials - Fukuoka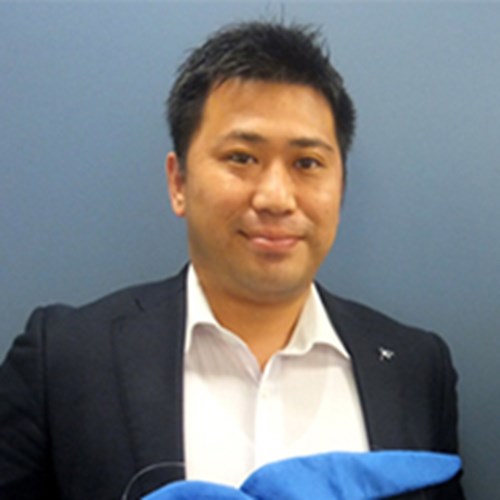 Using a Serviced Office to develop a local branch of fast-growing startup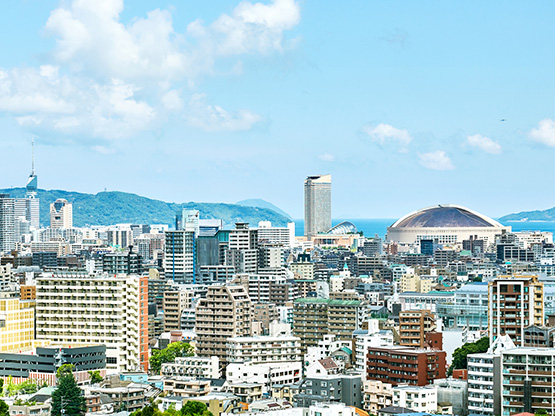 The Port to Asia - Fukuoka
Over the centuries there has always been a strong connection between Fukuoka and the outside world. Even now it is still known as the "Port to Asia" and sees a vast exchange of people and goods from other countries.
As the birthplace of "Hakata-shonin" (Hakata Merchant) Fukuoka has long been a major hub for businesses. In fact it was chosen to be the National Strategic Zone of "Global Business Establishment & Job Creation." Thanks to this initiative many companies looking to challenge new and innovate businesses flock to this area as they can receive lower national and city tax rates.
This area also boasts amazing access with major Asian metropolitan areas such as Tokyo, Shanghai, and Seoul all being roughly 1 hour and 30 minutes from Fukuoka Airport. Not to mention Hakata Station is only about 5 minutes from Fukuoka Airport via the subway, and Tenjin Station is only about 10 minutes away.