About Servcorp
Servcorp was founded in 1978 in Australia by Alfred G. Moufarrige (CEO). As a pioneer of the Service Office and Virtual Office industry, Moufarrige has been working in the flexible workspace industry for over 45 years. Notably, Servcorp is the birthplace of the Virtual Office over 30 years ago. The company went global in 1987 and now has over 150 locations in over 40 cities and 20 countries around the world. In 1994 Servcorp opened its first location in Japan and now has 30 floors of flexible workspace solutions spread throughout Tokyo, Yokohama, Osaka, Nagoya, and Fukuoka.
Servcorp Japan prides itself on being the Finest Flexible Workspace provider in Japan and on providing real career opportunities for women. Approximately 95% of employees are women, including managerial positions, thus providing a comfortable working environment for women to succeed. "Service" is at the heart of its business model. Using the experience and knowledge acquired since opening its first location in Japan back in 1994, Servcorp will continue growing its Serviced Office, Coworking, and Virtual Offices services to support its clients' businesses to prosper and grow.
150+ locations

41 Cities

20 Countries

50,000 Business
Servcorp Japan
Japan Corporation
Servcorp Japan K.K.
Founded in September 1994
Representative
General Manager: Olga Vlietstra
Head Office Location
Level 32, Shinjuku Nomura Building 1-26-2 Nishi Shinjuku Shinjuku-ku, Tokyo, Japan
Business Outline
Offering Serviced Offices, Virtual Offices, Coworking spaces, Meeting rooms, IT services, receptionist/secretarial support services to entrepreneurs, startups, SME's and large enterprises at 30 locations in 5 cities in Japan (Tokyo, Yokohama, Nagoya, Osaka and Fukuoka)
Capital
¥155,000,000
Correspondent bank
Mitsubishi UFJ Bank, ANZ Bank (Australia and New Zealand Banking Group Limited), Sumitomo Mitsui Banking Corporation
Group Companies
Servcorp Tokyo K.K., Servcorp Shinagawa K.K., Servcorp Coworking G.K.
Servcorp Limited
Summary
Founded in Sydney, Australia in 1978 by current CEO Alf Moufarrige AO, the company is a multinational organization that sells Serviced Offices, Virtual Offices, Coworking Spaces, Community packages, and IT services to entrepreneurs, startups, SME's and large enterprises.
President
CEO: Mr. A.G. Moufarrige AO(Founder)
Board Members
The Hon. Mark Vaile AO(Chairman, Servcorp Limited)
Wallis Graham (Non-Executive Director, Servcorp Limited)
Tony McGrath(Non-Executive Director, Servcorp Limited)
Business Outline
Offering the world's finest Serviced offices, Virtual offices, Coworking and Meeting rooms, the company has more than 150 locations in 41 cities in 20 countries, including One World Trade Center, 85th floor (New York); Marunouchi Trust Tower, 20th floor (Tokyo); Marunouchi Nijubashi Building, 2nd&3rd floor (Tokyo),The Hilton Plaza West Office Tower, 18&19th floor (Osaka), The Leaden Hall Building in London, 30th floor, International Finance Centre 2, The Etihad Towers, 36th floor (Abu Dhabi) , Marina Bay Financial Centre, 39th floor (Singapore) and so on.
Company Type
Public company, listed on Australian Stock Exchange since 1999
Market Info
ASX:SRV
Market cap
AUD $350,000,000 (December, 2022)
Head Office Location
Level 63, MLC Centre, 19-29 Martin Place, Sydney NSW 2000, Australia
Where we've come from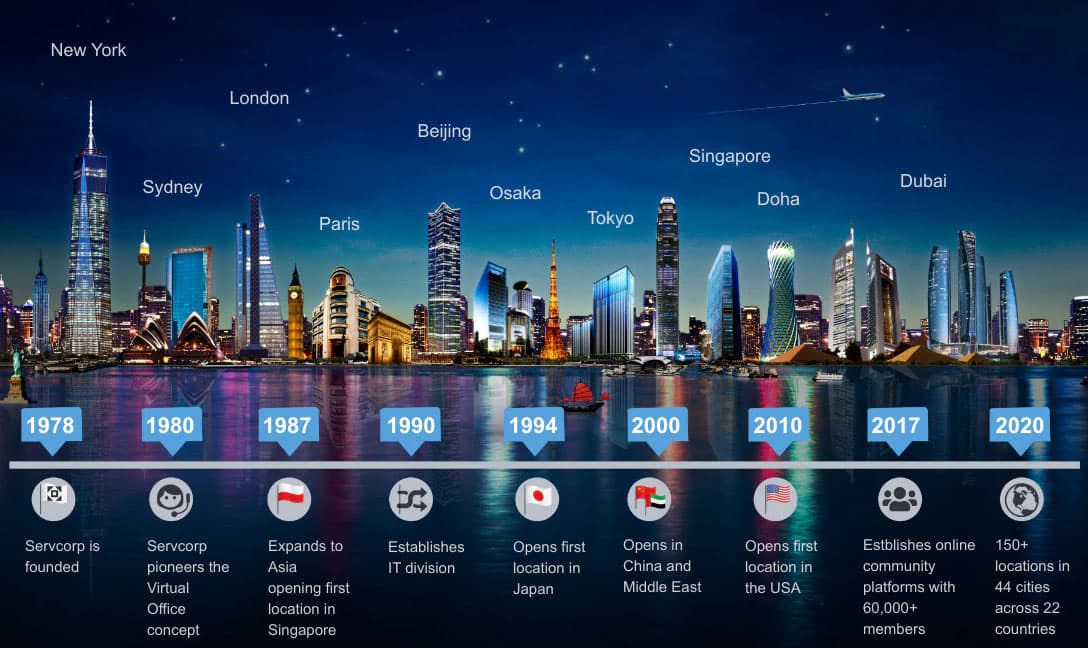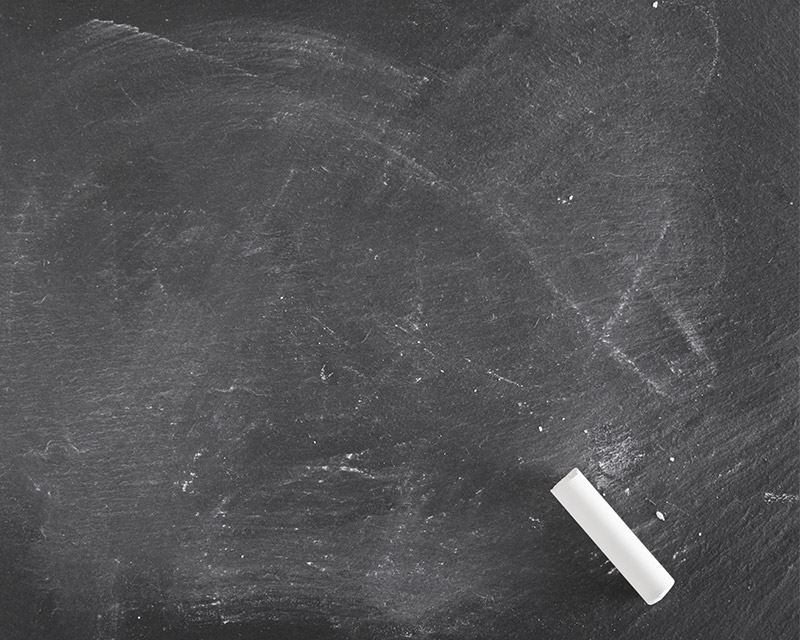 It all began with a single piece of chalk
In 1976 the entrepreneurial Mr. Alf Moufarrige was about to embark on a new venture.
First, he required an office space, receptionist then secretarial support. Soon he realised these costs were eating into his profits and the team and space were not used 100%, so he looked to share these to reduce his overheads.
In 1978 from a corner office in the MLC Centre Sydney Australia Mr. Alf Moufarrige took a piece a chalk to divide up the space - and Servcorp was born! The idea took hold and evolved organically and in just 12 months, a full 2 floors within the MLC Centre were occupied along with 1 location in Melbourne.
Growth steadily continued, pioneering the Virtual Office concept in 1980 and expansion into other countries and Servcorp was publicly listed on the Australian Stock Exchange (SRV) in 1999.
Today the entrepreneurial spirit and passion of Mr. Alf Moufarrige has spearheaded Servcorp into offering Serviced Offices, Virtual Offices, Coworking and IT Solutions in 150+ locations across 41 cities throughout 20 countries.
Simple ideas can lead on to big things. Where will your next big idea come from? We bet you will never look at a piece of chalk the same way again!
Our passion for your future
We believe in taking a genuine interest in the growth and success of your business, after all if your success means we are doing something right! To this end, our focus is on providing business solutions to help you save time and money, allowing you vital portability and flexibility to do business anywhere, any time.
Our commitment? To provide the best locations, facilities, technology and people crucial to making your business successful.
Supporting the environment
Taking our responsibility to the environment seriously we continue to support the Green Offices project organisation which helps to reduce our impact on the environment. Servcorp has already planted more than 73,000 trees and the 'Servcorp Forest' now covers approximately 730,000 square metres of regional land and is greater than the combined floor space occupied by our network of offices, globally. Read more.
Giving back to the community
We love nothing more to give back to the community and share our success with others. Servcorp have been in support of organisations long term such as YoungCare, and individual Servcorp locations are often involved in various local charitable and fundraising or awareness activities. Read more.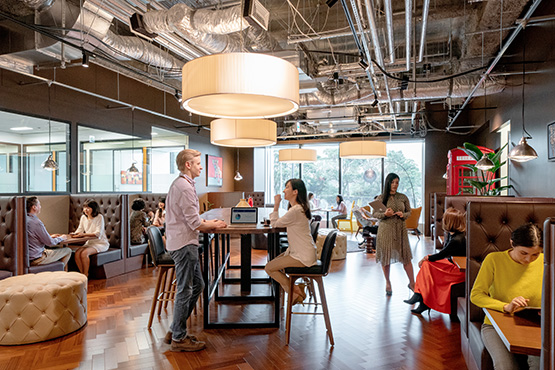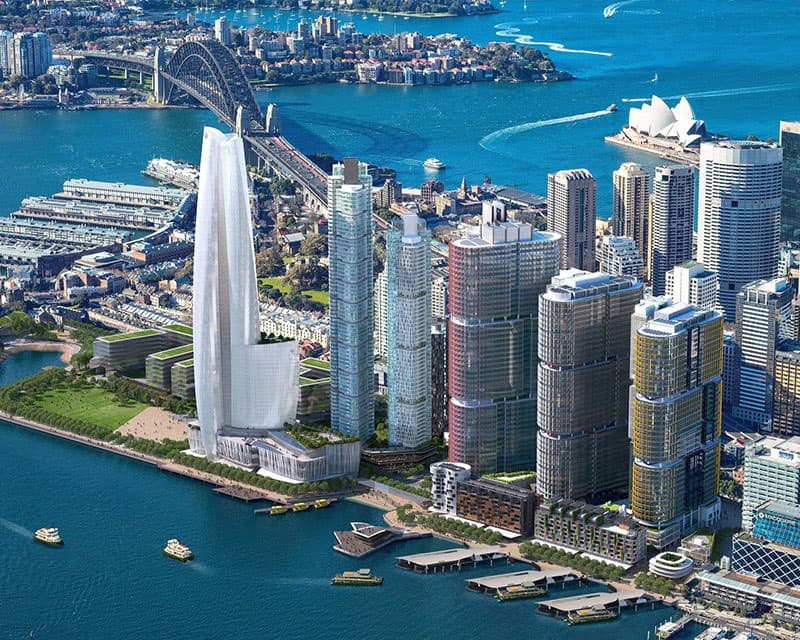 Growth and development
In the 2015 financial year ten new floors were opened and six floors were expanded. This was historically Servcorp's biggest year for office expansion, with a net of 645 offices being added.
A further six floors opening globally in the 2016 financial year include CapitaGreen in Singapore, World Trade Center in Abu Dhabi, and the Ilham Tower in Kuala Lumpur.
Exciting news on home soil is Servcorp's first site in North Wollongong New South Wales based at the exciting Innovation Campus, University of Wollongong. Also set to open later in 2016 is the greatly anticipated new Barangaroo precinct within Sydney's CBD. Servcorp will be proud to be based high up on Level 35 of International Tower 1 within this prestigious new development.
The US is a key market which we will continue to invest time and effort in education about our premium offering with the recently opened One World Trade Centre with its premium Coworking space proving very popular.
Servcorp will continue to look for premium opportunities across the 20 countries in which we work. It is also a possibility that we may add two new geographic locations.
Further entrenchment of the Servcorp Virtual Office message amongst the small business and entrepreneur community across all countries will also be ongoing criteria to growth.
Experience the journey
Ready to experience the Servcorp journey for yourself?
Your business can grow and develop right along with us, and we are there to support you every step of the way.
We are so confident in our quality, team, locations, and service that you can join us now with simple month-by-month terms.
Keep your network fresh and entertain your own clients with regular events held at Servcorp locations with special guest speakers.
The development of Apps allow you do business no matter where you are; instantly change your call handling instructions or book a meeting instantly in any Servcorp location around the world.
No matter what professional services you or your business requires locally or across our international network, Servcorp has you covered.