About Serviced Offices in Nagoya
With its active support and investments in startups as well as being one of the leading manufacturing areas in Japan, Nagoya boasts a rich environment for growing businesses. Servcorp offers serviced office locations in two of Nagoya's major business districts, giving you not only unbeatable service but unbeatable location as well. Choose from any of our premium Nagoya locations below, or click here to learn more about the range of services your business can benefit from with a Servcorp Serviced Office.
Servcorp Office Locations in Nagoya
Major business districts & Servcorp Locations in Nagoya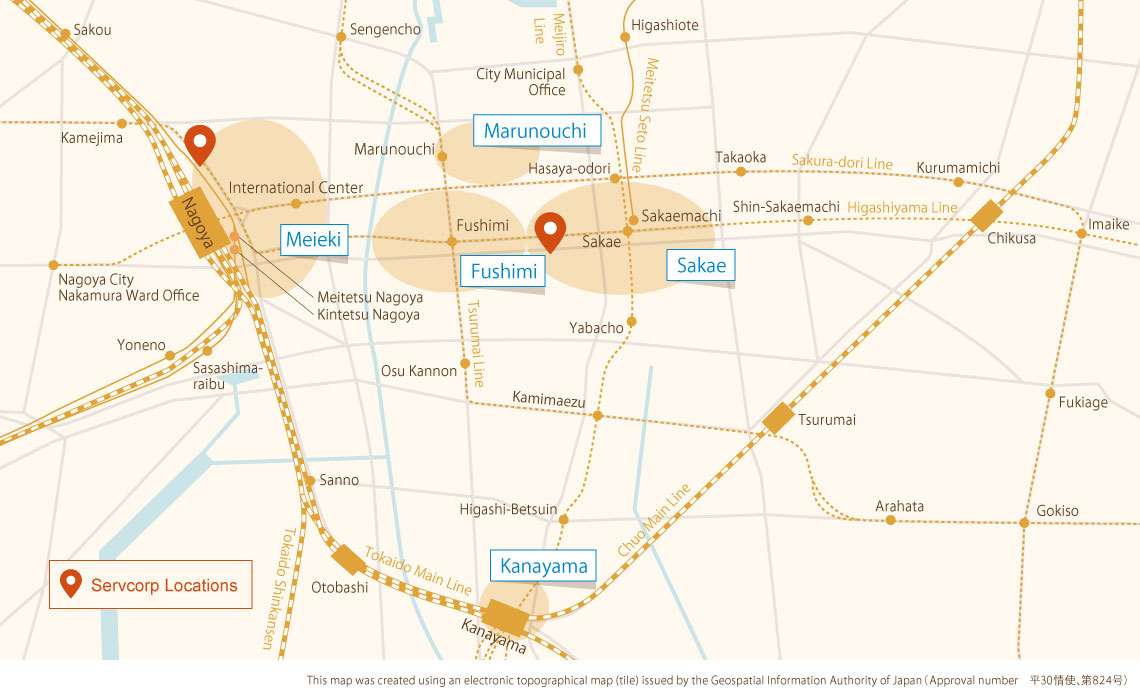 Meieki
Described as Nagoya's most prominent business district, the Meieki area also acts as the main entrance to Nagoya. Looking forward this area promises to see more growth with the anticipated 2027 opening of the Linear Shinkansen and the completion of the renewal projects currently underway around the area. More renewal projects are also scheduled for this area including the construction of several high-rise office buildings and the renewal of the Meitetsu-Nagoya Station area.
Nagoya Station is Chubu's largest terminal station and is not only the entry point for Chubuken-kinko area but also acts as the focal point connecting the Kinki Area and Kanto Area via Shinkansen.
Servcorp's Nagoya Lucent Tower location provides direct access to Nagoya Station via the Lucent Avenue underground passageway.
Sakae
While being Nagoya's largest business district, Sakae is also the central location for commercial businesses with a long history of driving Nagoya's economic growth. Financial businesses as well as large companies have gathered in this area and over the years the area has built a strong reputation as a major business district. In the center of the Sakae area is Hisaya-odori famous for being one of Nagoya's "100 meter streets" Hisaya-odori Park can also be found in the center of this street, as well as one of Nagoya's famous landmarks: the Nagoya TV Tower. Furthermore, the Sakae area boasts a variety of "Nagoya Meshi" (Nagoya Foods) which is a type of local food that gives a taste of Nagoya's tradition and culture.
Servcorp's Nagoya Nikko Shoken Building location is conveniently located on Hirokouji-dori, the main street connecting the east and west halves of the Sakae area.
Fushimi
One of Nagoya's major business districts, this area hosts banks such as the Kyu-Nagoya Bank Head Quarters as well as brokerage firms. While on one hand it is a prominent financial district, the Choja-machi Seni-gai area located just north of the station is home to fabric and apparel businesses. This area is known for being one of the leading fabric districts in Japan.
Another defining feature of this area are all of the cultural centers, including the Misonoza which was recently renovated in 2018, the Nagoya City Museum, and Nagoya City Science Museum.
Marunouchi
Located just south of Nagoya Castle and north of the Sakae and Fushimi areas, the Marunouchi area is a business and government district that has been around since the construction of Nagoya Castle. Marunouchi Station boasts amazing access with both the Tsurumai and Sakuradori subway lines.
The area is marked not only by the office buildings that line Fushimi-dori and the many business headquarters stationed here, but due to it being a government district there are also a large number of law firms, real estate agencies, and affiliate organizations.
Kanayama
This business district boasts terrific access with Kanayama Station, which is a large terminal station with access to JR, Metro, and Meitsu lines, at its center. One of Kanayama's most defining features is its accessibility provided by the Meitsu Lines, giving commuters easy access to Chubu Centrair International Airport. A variety of hotels and commercial complexes can be found around the station, and furthermore, with all the office buildings in this area it has begun to gather a lot of attention as vacancy rates continue to drop throughout Nagoya.
Servcorp Office Client Testimonials - Nagoya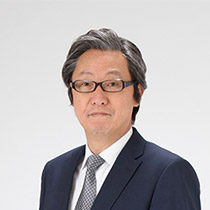 Develop a regional branch quickly with the use of a Serviced Office.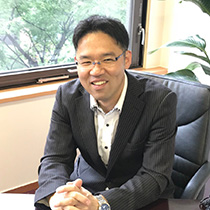 Make full use of a Serviced Office as a regional sales office.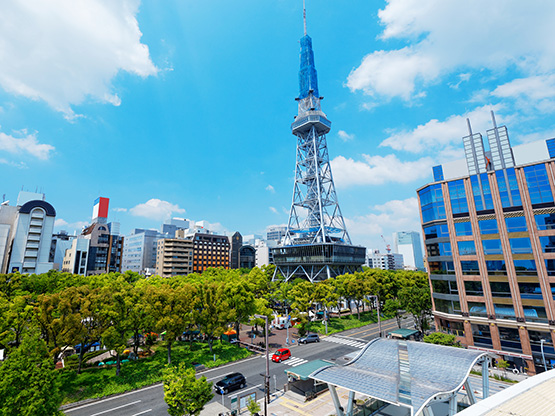 The city that drives Japanese manufacturing - Nagoya
Nagoya not only serves as the prefectural capital of Aichi Prefecture but also as a central city in the Chubu region, and forms the center of politics and culture for the region as well. Along with Toyota City and other locations in Aichi Prefecture, Nagoya is one of the leading manufacturing areas in Japan and is in the core of the Chukyo Industrial Zone.
In recent years, taking advantage of its location in central Japan, in addition to its corporate attraction and business support programs such as the "Greater Nagoya Initiative", the area has been actively supporting and investing in ventures and startups.
Servcorp has locations in both of Nagoya's major business districts, Meieki and Sakae.