Every business wants to secure an advantage over its competitors in order to surge ahead in its field. Everyone wants bigger profit margin, less overhead costs and to find more efficient ways of employing and managing staff.
Obtaining an IT advantage is one area where businesses can save considerable costs and simplify their needs.
"IT is no longer a word we use, or a conversation we have as a business," Brett Iredale, founder of JobAdder, says. "What was once called 'IT' for us is now just a series of low cost, commoditised cloud software products and inexpensive hardware."With the proliferation of cloud based software for any task a business can think of, there is no longer a need for expensive software projects, implementations, user training, infrastructure and all the things companies used to refer to as 'IT'."

JobAdder provides simplified recruitment software and has branched out of Sydney into Asia, Europe and America. JobAdder was built exclusively for the web.
"In our business we do not have any installed software at all," Iredale says. "We use Google Apps for email, calendar and document management and storage, Xero for accounting, our own cloud based product for our CRM, InvisionApp for managing our graphic designs, JIRA for managing development and so on.
"All of these systems are low cost, monthly subscription services that run on any browser or device."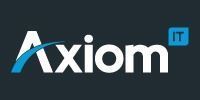 Tas Gray, founder and managing director of Axiomit, who provide IT support, solutions and cloud consulting, says there is a very simple option for SMEs to save money.
"We specialise in demystifying the IT process and systems for SMEs so they can focus on running their own business," Gray says. "We've migrated lots of businesses to cloud computing, which offers real cost and time savings.
"Other ways of saving include paying interns to do work, contracting out work and saving money on office space by either co-working or using a virtual office."
Then of course, there are options such as Servcorp that offer virtual and real office space, which is distinctly cheaper than renting a commercial property, where often you are locked into a multi-year deal.
A five-year commercial property rental deal can be cumbersome for small businesses because whether your business grows or shrinks, or even if you want to re-locate, it is very hard to break a lease. If you do break the lease, you often end paying rent for two premises until another tenant is found.
A virtual office not only saves on rent, but can offer cheaper and vital IT support.
"We take away all the worry and concern involved with choosing the right provider, installing the IT infrastructure correctly, monitoring, maintaining, and troubleshooting should any issues arise," Manica Cortezano, Servcorp marketing manager for Australia and New Zealand, says.
"Any client can easily move into a Servcorp office within an hour and have Tier 1 Internet at their fingertips - there is no downtime for your business."
Servcorp's offering includes mail and telephone forwarding, answering service, virtual office, virtual receptionist, meeting rooms, and the onefone app.
"The team based at each location are trained to assist with configuring and troubleshooting any issues for our clients," Ms Cortezano, says.
"We also have an in-house IT team who are on hand to monitor the bandwidth usage daily and proactively assist with any issues should they arise. By having a dedicated IT team in-house, it means that we are not dealing with any external parties."