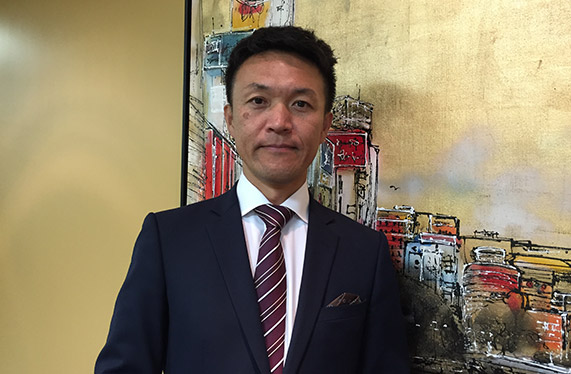 "You know Servcorp are great the moment you start dealing with them…"
Konichi Takimoto
NMF Hakata Ekimae Building
Virtual Office client
Please tell us about your business…
The main part of my business is to train staff that work for mobile-phone retailers. Another part is to offer individual customers Internet services. Thanks to Servcorp handling my calls, sales have tripled. We have become the primary contact point for various districts in Fukuoka for private internet services. This is where Servcorp for me is so handy.
You get quite a few phone calls right?
Yes, but having Servcorp answer them all, I can in a way screen the calls in relation to their urgency and importance. I can choose a time that suits me to call the enquiry back, no calls are lost and thus naturally, my sales dramatically increase. Also from October we will start a smart phone campaign so it will undoubtedly increase the number of calls coming in. But with Servcorp, I can rest assured my calls will be answered.
What made you start your business?
There was an Internet Service Provider managing Fukuoka but it couldn't attract the right staff, so I saw the opportunity and started a temp-agency. However, that ISP (my main customer!) withdrew from the city. As there was no chance of surviving, we decided to become an ISP ourselves... That is the now iCON, the company as it is today.
It was nice to be tremendously free. I hate being ordered around by people. It's okay if the order is something you agree with, but in the case where you are not convinced, it's impossible to say no. Now that I am my own boss, I don't have to do anything I don't like. As for the not so good, the financial side is always a worry.
How did you come across Servcorp?
When I decided to establish in Fukuoka in 2011, a friend of mine mentioned how great the support at Servcorp was. He had also been a Servcorp client in the past.
What was the deciding factor that made you choose us?
Since I had that recommendation, I really didn't consider other options. I was also happy to discover how cheap the initial costs were and I was really thankful that I could begin immediately. As I moved in, it was immediate. I realized that everyone at Servcorp was so kind. This is such an important factor to work comfortably.
Initially, I went with a Virtual Office as I needed a good address and I needed it quickly. Shortly afterward however, I decided to get my own rental office space so I cancelled. Four years on, I have come to realize that having a Virtual Office is the best solution for me, so I have since signed up again. The reason for me is the telephone receptionist services. They are truly amazing.
"All the risks associated with starting-up seem to be allayed when you use Servcorp..."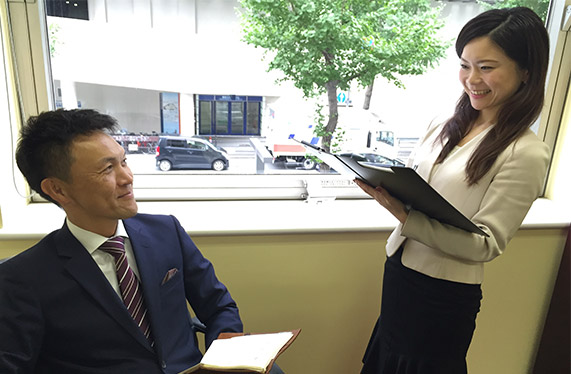 What is it exactly that you find amazing?
The way the receptionists handle my calls is very polite and is a great help. When I started my own office, I had to hire two people to handle all my administrative tasks. After both of them left, I was left to deal with it solo. About half a year later, while trying to manage my business and also calls, my sales began to suffer as I was losing telephone calls. With Servcorp, I can have receptionists act on behalf of my business. Since signing up, my sales have increased three-fold, as I am liberated from the phones and other time consuming administrative tasks.
Where is your favorite place on the Floor at NMF Hakata?
The business lounge offers me a change of pace - a factor for me that raises my productivity. I go on many business trips, but when I am in Fukuoka, I try to come as much as possible - three times a week usually. It is here where I can really concentrate on my work.
You often work at other Servcorp locations right?
That's right. Under my current agreement with Servcorp, I not only have access to the receptionist services and business lounge, but I also get access to other locations outside of Fukuoka for three days a month. As I often travel to Tokyo and Osaka, I really make use of this feature. Everything about the product suits my business and under the current contract price – it's really cheap. I'll probably use it forever!
Do you have a message for budding entrepreneurs?
If you are looking to start a business for the first time, I think it prudent to use a Servcorp Virtual Office like I did. It lowers the risks substantially. You'll never know if you don't try, but believe me there are risks. There are many business that go bankrupt as they over anticipate.
In the case of starting with an actual rented office space, you need to invest a lot upfront in the way of security deposit and key money. This is a fair amount of money. The worst thing is that it is non-refundable.
With Servcorp, you sign up, get a phone number, a great address, and the ability to start business right away. I cannot recommend it enough in reducing the costs and effort in establishing an office by yourself.
Hear more from our clients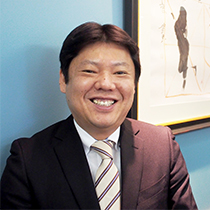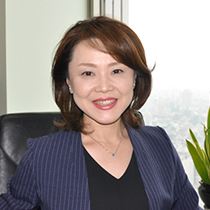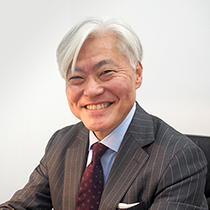 Get email updates
Receive invites to Servcorp networking events in your area, new product releases, business reports, and special offers.