Shinsaibashi - Honmachi Minami Garden City
Level 7, Honmachi Minami Garden City
3-6-1 Kitakyuhojimachi, Chuo-Ku
At Level 7, Honmachi Minami Garden City Servcorp offers: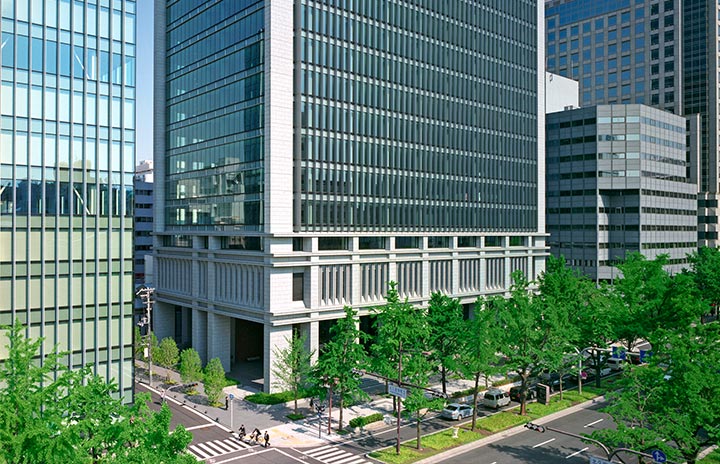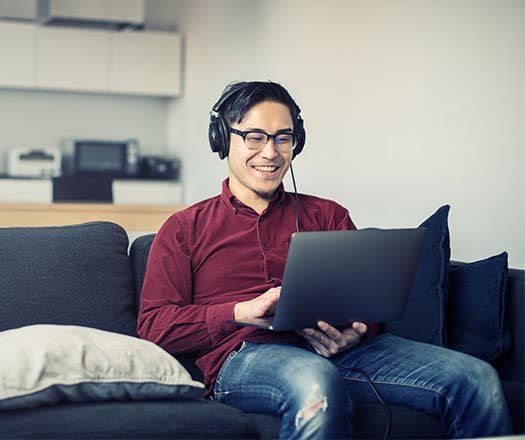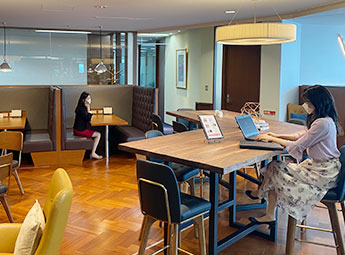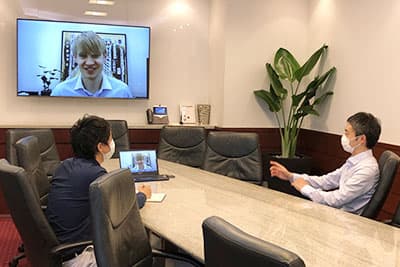 About Honmachi Minami Garden City
Located between Shinsaibashi and Honmachi areas, Honmachi Minami Garden City brings a level of refinement, quality, and excitement to the area and makes for the ideal business address. The 26-floor office tower exudes elegance largely created by the 'sea wave' grey granite & glass curtain walls, making this building a landmark property befitting the Midosuji landscape. The impressive entrance lobby with its 8.5 meter high ceilings feature carefully selected tiles in red, orange and brown shades inspired by materials used to construct a pottery shrine located in the vicinity.
Featuring a 5-star fit-out, artwork, a large coworking space, fully equipped counter bar, plenty of seating to relax or network, private phone booths, a spectacular boardroom and spacious offices of varying sizes, this floor will undoubtedly impress. The luxury flagship stores of Lamborghini and Richard Mille watches, occupy the ground floor of this prestigious building. In addition, in the event of an earthquake, a seismic isolation system reduces shaking and guarantees safety, ensuring tenants safety and allowing for peace of mind.
How to get to Honmachi Minami Garden City
How to get to Honmachi Minami Garden City
Level 7, Honmachi Minami Garden City 3-6-1 Kitakyuhojimachi, Chuo-Ku
From Kansai International Airport:
55 minutes by train. Catch the Haruka 28 Express from Kansai Airport Station. Change at Tennoji Station for the Midosuji Line and alight at Shinsaibashi Station. 3 minutes walk to Honmachi Minami Garden City.
From Osaka International Airport (Itami Airport):
51 minutes by train. Catch the Monorail at Osaka Airport Station to Senri-Chuo Station. Change to the Midosuji Line and alight at Honmachi station. 3 minutes walk to Honmachi Minami Garden City.
Catch the OCAT Limousine Bus to Nanba then catch the Midosuji Line from Nanba to Honmachi – total 60 minutes
3 minutes walk from Exit 10, Honmachi Station (Midosuji Line, Chuo Line and Yotsubashi Lines),
6 minutes walk from Shinsaibashi Station (Midosuji line, Nagahori Tsurumi-ryokuchi Line),
8 minutes walk from Sakaisuji Honmachi Station (Sakaisuji Line, Chuo Line),
12 minutes walk from Nagahoribashi Station (Sakaisuji Line, Nagahori Tsurumi-ryokuchi Line),
14 minutes walk from Yotsubashi Station (Yotsubashi Line)
1 minute walk from City Bus: Kitakyuhojicho Bus Stop (Route 8)
Within 2 minutes walking distance:
Post Office
Convenience stores
Parks
Medical Clinic
Coin Parking
Supermarket
Fitness Gym
Saint Marc Coffee shop
Hard Rock café
Toraja Coffee
Starbucks

OSAKA EXCEL HOTEL TOKYU

The St. Regis Hotel
Resona Bank
Richard Mille Watches
Lamborghini Showroom
McLaren Showroom
Umenohana Restaurant
Namba Shrine
Osaka Tourism Bureau
A shopping district with many wholesalers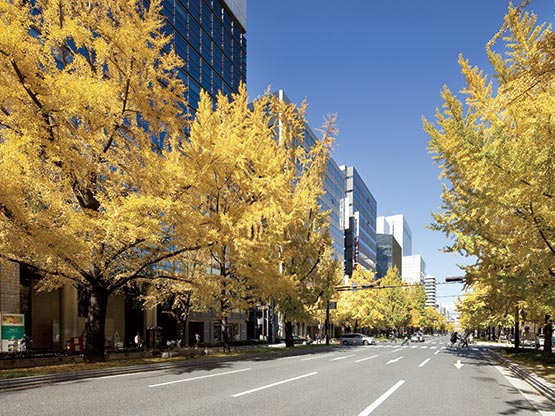 Mido-suji Area
Honmachi Minami Garden City is located midway along Midosuji Avenue between Honmachi Station and Shinsaibashi station and is at an important point for transportation as many of the major highways and subway lines running in all directions through Osaka's city center intersect here.
Once the seat of Osaka's main local industry of textiles, Honmachi has been known as one of Osaka's representative business districts for centuries and has given birth to numerous famous enterprises such as Itochu Corporation, Marubeni and Toyobo. Midosuji is Osaka and Kansai's best recognized Avenue, stretching 4km and connecting Umeda with Namba. The Honmachi and Shinsaibashi areas are home to a multitude of flagship stores and it is now a shopping destination worthy of comparison to Bond Street in London, Champs-Elysees in Paris or Orchard Road in Singapore.
These days along Midosuji Avenue, you will find world-famous brand-name stores such as Louis Vuitton, Chanel, Prada, jewelry stores like Tiffany's, Harry Winston, Richard Mille and showrooms of luxury foreign supercars like Lamborghini, Mc Laren and Bentley, to name a few, ) Thanks to the convenient distance between from the bustling Shinsaibashi area, the business center of Honmachi, has become even more accessible.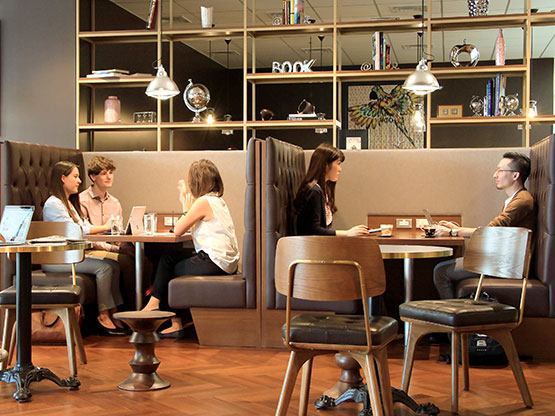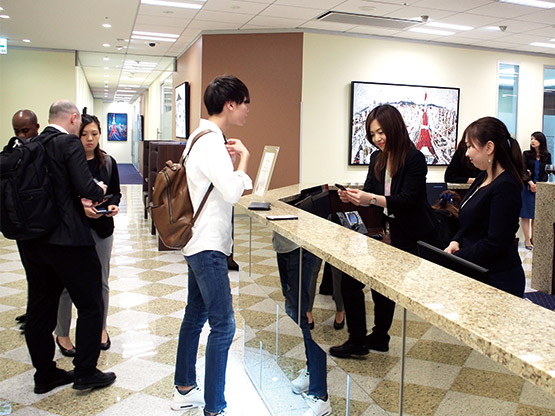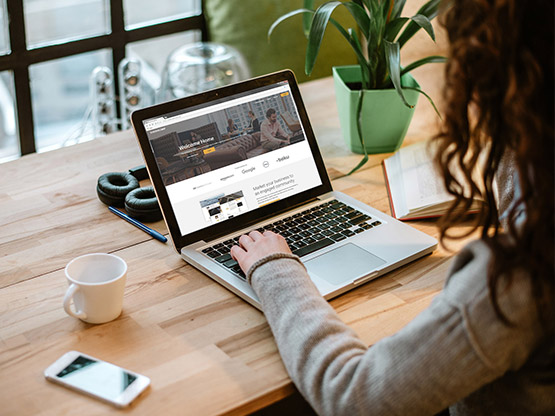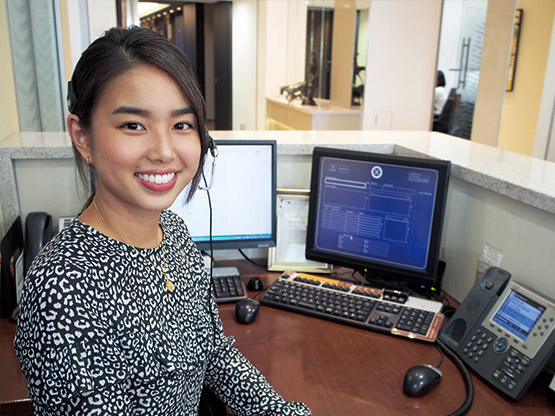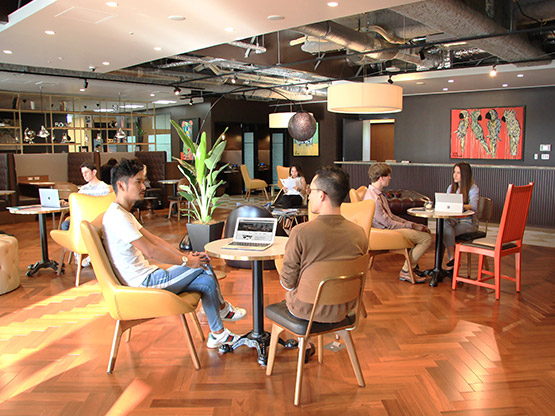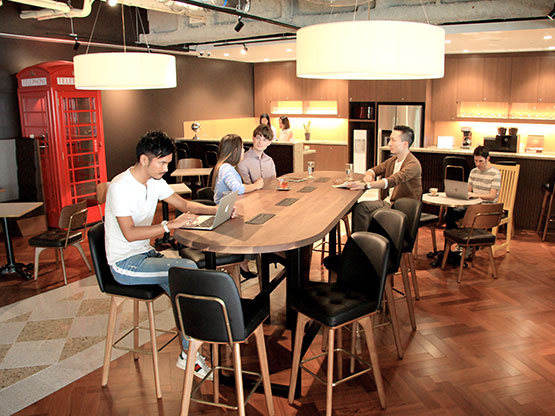 Our clients love:
The easy access to 6 different train lines
The prestige of the location, which is located in the heart of Midosuji, Osaka's most recognized avenue
The state-of-the-art building, with its beautiful granite and glass façade
The fact it won a CASBEE Award (Comprehensive Assessment System for Built Environment Efficiency) in 2011 for being an environmentally friendly building
The buildings' modern colorful entrance with its feeling of openness and large floorplate of 417 tsubo
The direct access to sophisticated shops and restaurants in the immediate vicinity
The general liveliness of the area
The Christmas illumination along Midosuji during the Christmas period
The low floor / high floor dedicated elevator system allowing for quick access to our Servcorp floor
The buildings' earthquake resistant structure and high security with card access
The fantastic shopping opportunities the neighborhood presents