Marunouchi Nijubashi Building
3-2-3 Marunouchi, Chiyoda-ku,
Tokyo,
Japan
Levels 2 & 3, Marunouchi Nijubashi Building
Office Space at Marunouchi Nijubashi Building
Servcorp is excited to announce our 26th location in Japan at the newly opened Marunouchi Nijubashi Building!
This location will feature two floors of serviced offices, a large Coworking lounge with great views, a generous reception area and a coffee spot with relaxing bar. Marunouchi Nijubashi Building will also be equipped with the latest IT technology and back-up systems.

About Marunouchi Nijubashi Building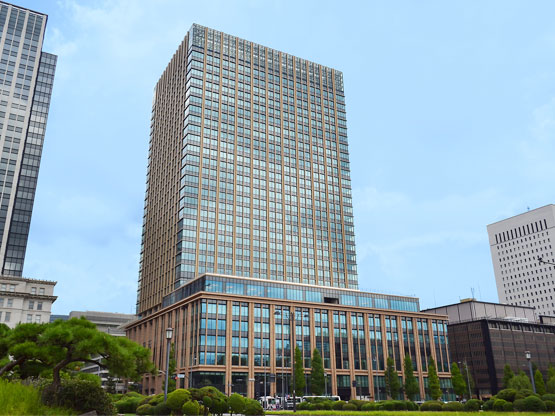 Opened in November 2018, Marunouchi Nijubashi Building is located right in the heart of one of the world's leading business districts straddling Hibiya Dori, Babasaki Dori and Naka Dori, Marunouchi. This is arguably Tokyo's most desired area where tenants can enjoy the hustle and bustle of Ginza, Hibiya and Yurakucho, whilst having immediate access to the elegance and calm of the Imperial Palace Outer Gardens and Naka-Dori. Along with Servcorp, tenants include the Tokyo Chamber of Commerce, as well as the Tokyo Council combining both formality and glamor in this complex bursting with character. 'Nijubashi Square,' the buildings' commercial zone consists of a plethora of high brand stores, cafes and restaurants providing an abundance of choice for the everyday office worker.

Unlike any of its contemporaries built within the last 10 years, Nijubashi Building (through the Tokyo Kaikan) features a vast banquet hall perfect for international conferences accommodating 2,000 people as well another 10 smaller sized spaces for weddings and other corporate functions. All offer splendid views to the Imperial Palace and surrounding moat. Likewise, The Tokyo Chamber of Commerce also has a state-of-the-art conference theater that can seat 500.
The building also features a damping structure boasting 1.5 times the seismic performance required by standard Building Laws. In addition, back-up generators can be activated in the event of emergencies ensuring business continuity and peace of mind. Access is made simple. The building is directly connected to Hibiya station on the Toei Mita Line as well as Yurakucho Station on the Yurakucho Line. It is also possible to access the vast underground network of passageways directly through to Tokyo Station and Otemachi without getting wet. Nijubashimae Station on the Chiyoda Line is also adjacent. The site itself occupied the former Fuji Building, the Tokyo Kaikan, as well as the Tokyo Chamber of Commerce Building of which all are housed in this brand new multipurpose complex.

Servcorp is located on the 2nd & 3rd floors of this building and features a 5-star fit-out, artwork, a large coworking space, fully equipped counter bar, plenty of seating to relax or network, a spectacular boardroom and spacious offices of varying sizes. With panoramic views flush with green stretch beyond the Imperial Palace garden to Hibiya Park, this location will undoubtedly impress.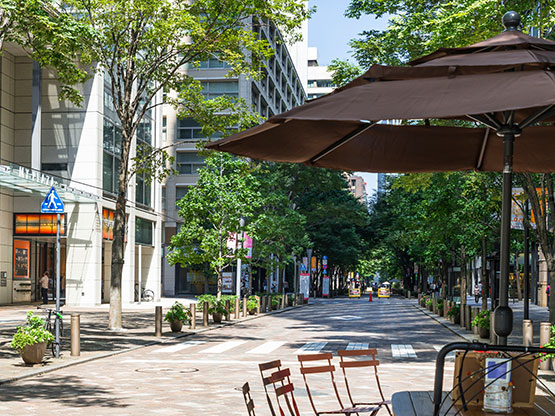 At this location Servcorp offers: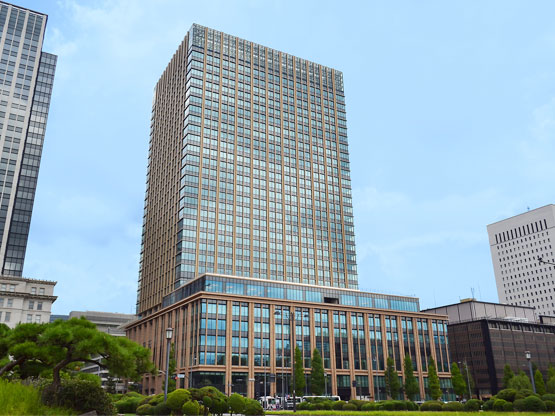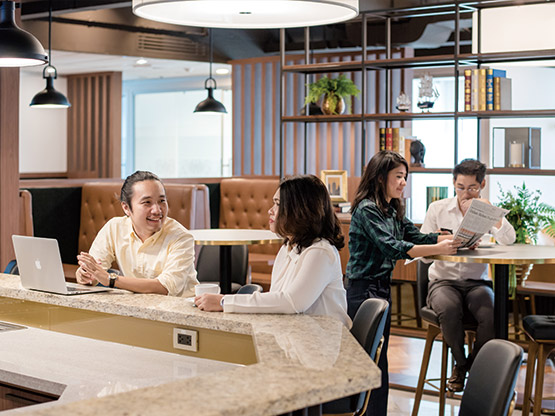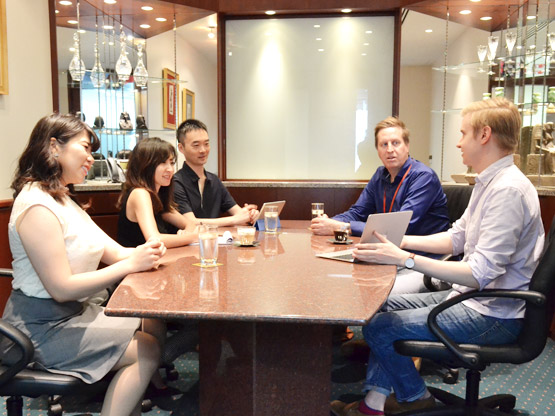 To Narita International Airport:
60 minutes to Tokyo station on Narita Express
120 minutes to the nearby Peninsula Tokyo by airport limousine bus
To Haneda Airport (Tokyo International Airport):
30 minutes to Tokyo station on the Keihin Express Line
40 minutes by Airport Limousine bus to Tokyo station
1 minute walk from Tokyo Metro Chiyoda Line Nijubashimae Station
1 minute walk from Hibiya Station on the Toei Subway Mita Line, Tokyo Metro Hibiya Line & Chiyoda Line
1 minute walk from Yurakucho station on the Tokyo Metro Yurakucho line
4 minutes walk from JR Yurakucho Station
Underground connection via JR Tokyo station and surrounding buildings
Marunouchi is an area sandwiched between the Imperial Palace Outer Garden, Tokyo Station and neighboring business districts of Otemachi and Hibiya, where major banks and large multinationals tower above the streetscape. It is truly one of Japan's financial and economic centers. Nijubashi Building faces the gorgeous Naka Dori – one of the leading shopping boulevards in Japan. Lined with zelkova trees interspersed with unique public art, the sun drenched boulevard features sophisticated fashion boutiques and chic cafes and particularly comes to life around any lunchtime when it is closed to traffic. High-end stores such Hermes, Paul Smith, Tiffany & Co, Ermenegildo Zegna and Brooks Brothers all have their flagship stores here.
From November to February, all 240 trees along the 1.2km street are illuminated with over one million LED lamps. Another five minutes walk west brings you to the outskirts of the Imperial Palace with its impressive stone walls, the wide Babasaki moat and Nijubashi Bridge. Travel a little south and you arrive at arguably Tokyo's most prestigious hotel, the Peninsula.
Within 5 minutes walking distance:
Imperial Palace Garden
Tokyo Chamber of Commerce
Tokyo Congress Center
Imperial Theater
Marunouchi Brick Square
Tokyo International Forum
TOKIA
The Peninsula Tokyo
Tokyo Midtown Hibiya
Bic Camera Yurakucho
Hibiya Park
Large banks
Convenience stores
Flower Shops
Underground carparking
Clinics
ATMs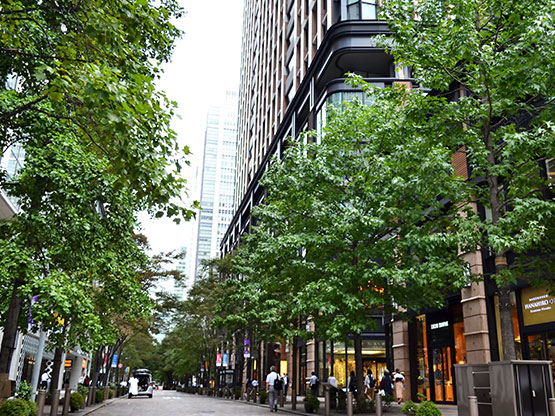 Marunouchi Naka-dori Area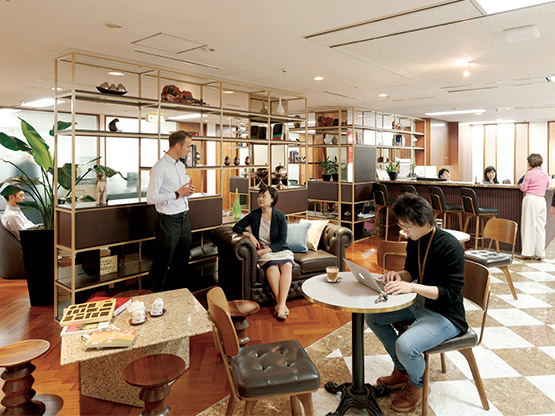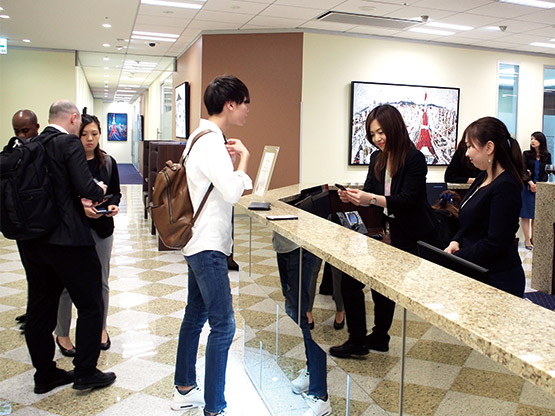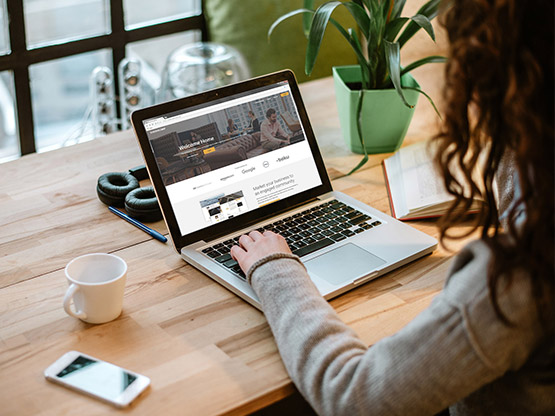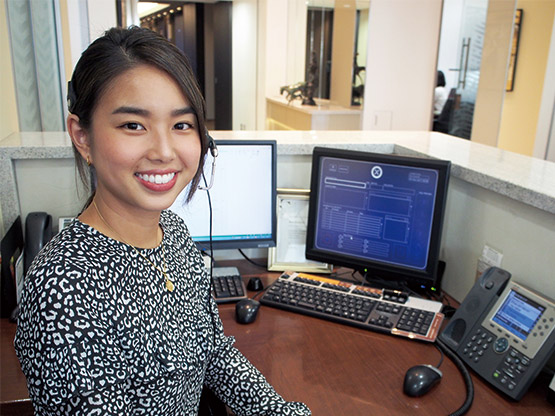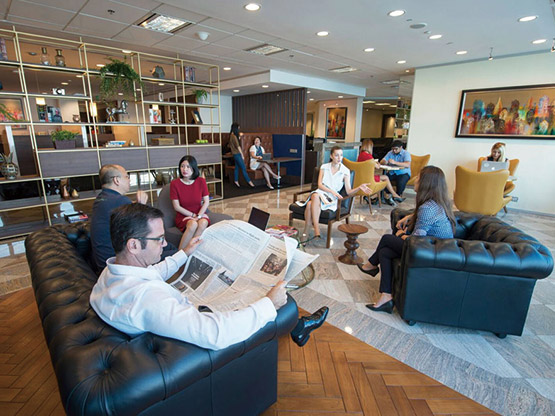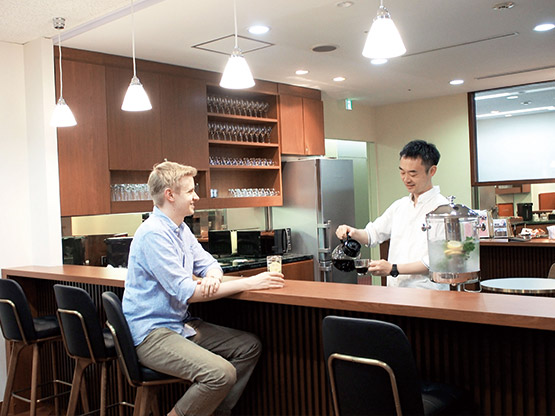 Our clients love:
Tenancy in this new landmark building within the heart of Marunouchi
Having beautiful views overlooking the Imperial Palace Gardens
Naka-dori's extensive shopping, lunch and dinner options
Excellent transportation – access to 4 stations with 6 lines in the immediate vicinity
Access to Tokyo Station - within walking distance to the Shinkansen and connections to both international airports
Underground access to Tokyo Station and Otemachi area
Closeness to Yurakucho and Ginza, major shopping districts
A large conference hall accommodating 500 people a large banquet room with a capacity of 2,000 people within the building
Building safety - seismic performance 1.5 times the standard