Coworking Space Hulic Minato Mirai

Your address: Hulic Minato Mirai
Level 10, Hulic Minato Mirai
1-1-7 Sakuragi-cho Naka-ku
September Special! - 25%* off Coworking Hot desk and Dedicated Desk at this location!
Expires 30.9.2019
*Discount applies for the first 3 months
Your Address can become Hulic Minato Mirai - to use on your website and business collateral
Interact with a community of likeminded imagineeers
To never miss a vital call
Access to a community of over 60,000 imagineeers to collaborate with, buy from, sell and socialize with
Printing capability from every desk & IT Help instantly
Receptionist when needed
High-speed Wi-Fi
Secretaries available
1 month security deposit & Global Network
Coworking at Yokohama Hulic Minato Mirai
Yokohama is a major commercial hub of the greater Tokyo area and the second most populated city in Japan. It historically flourished as a harbour city and grew into one of the world's largest ports. The Hulic Minato Mirai building is a huge new office and commercial complex located in the Minato Mirai 21 district, right between Sakuragi-cho station and Landmark Tower. Below the office floors is a direct connection to the large shopping mall, excellent hotel facilities, cinemas and extensive parking.
Get a clear view of the amazing scenery from the offices; the famous white sailboat "Nippon Maru II", a colourful Ferris wheel with the world's largest clock and the iconic Bay Bridge on the pacific coast line. Sakuragi-cho station is only a minute walk from our building, and the station is connected to several JR and subway lines, making it a very convenient location for any business.
From Narita International Airport:
90 min by Narita Express to Yokohama Station, 3 min by JR Line from Yokohama Station to Sakuragicho Station.

100 min by Airport Limousine bus to Yokohama Royal Park Hotel.
From Haneda Airport (Tokyo International Airport):
30 min by Keikyu Line to Yokohama Station, 3 min by JR Line from Yokohama Station to Sakuragicho Station.

30 min by Airport Limousine bus to Yokohama Royal Park Hotel
Direct connection to Sakuragicho Station, North Exit, on JR Line.
7 min walk from Exit 5 of Minato Mirai Station on Minato Mirai Line.
SHIEI / KANACHU / KEIKYU / SOTETSU / FUJI EXPRESS: Sakuragi-cho Bus Terminal (1 min walk) : 38 routes available
Sea Bus:
Pier MM21 Pukari Sanbashi Sea Bus Embarkation Site (12 min walk)
The Minato Mirai 21 district area is the fastest growing waterfront area in Yokohama. There are many important facilities for both business and culture; Pacifico Yokohama, The Landmark Tower, various shopping spots, the head offices of global companies and 5 star hotels, which are all accessible on foot from Hulic Minato Mirai. The area's award-winning scenery is sure to impress prospective clients. The beautiful streets and historical architecture are all set upon the backdrop of the Minato Mirai Bay, making this one of the most famous sightseeing spots in Japan. Although this The Minato Mirai area is connected to Yokohama, a major commercial hub and the second most populated city in Japan, it's still very close to Tokyo. It is only 17 minutes Shinagawa, 26 minutes to Tokyo station, and 30 minutes to Haneda Airport by train,making it a very convenient location for any business.
Within the building:
Colette・Mare Shopping Mall
Cinema
Hotel New Otani Inn
Yokohama Royal Park Hotel
Restaurants and Café
Fitness Club
Medical Facilities
Nail Salon
Hair Salon
Travel Agency
Kinokuniya Bookstore
Convenience Store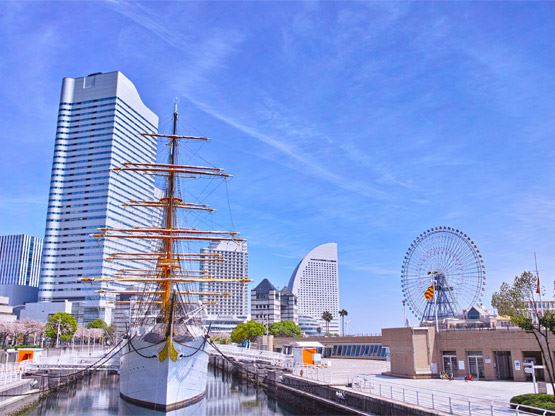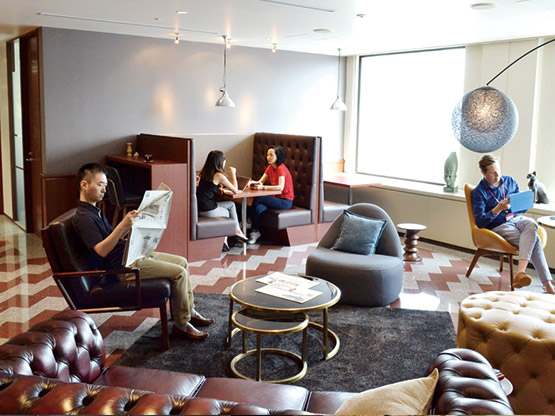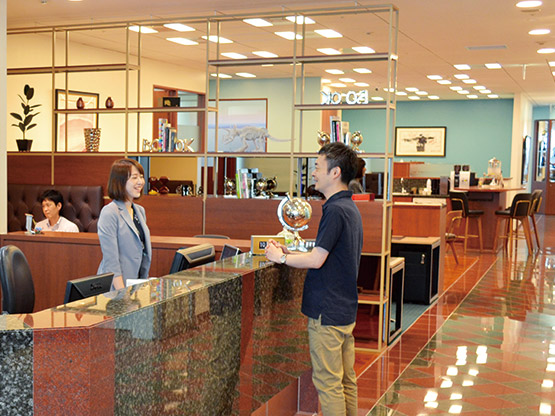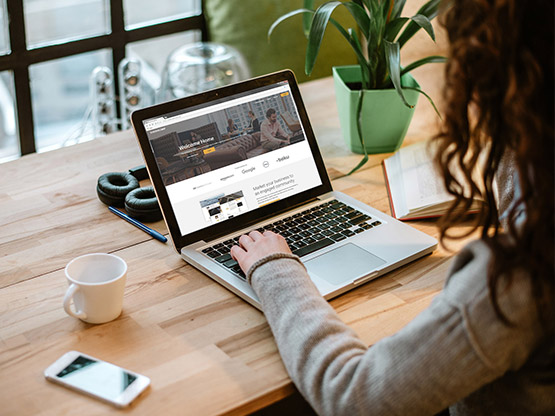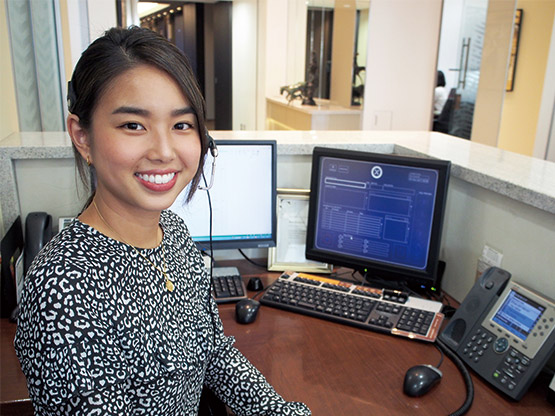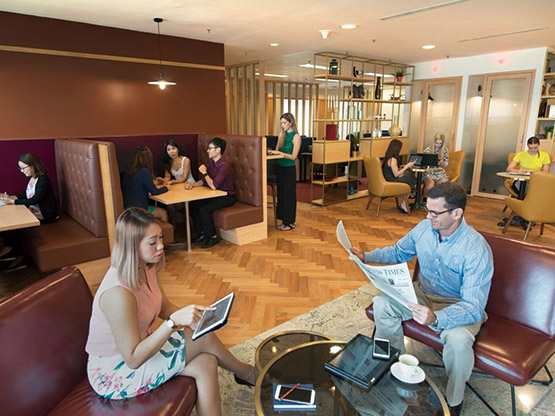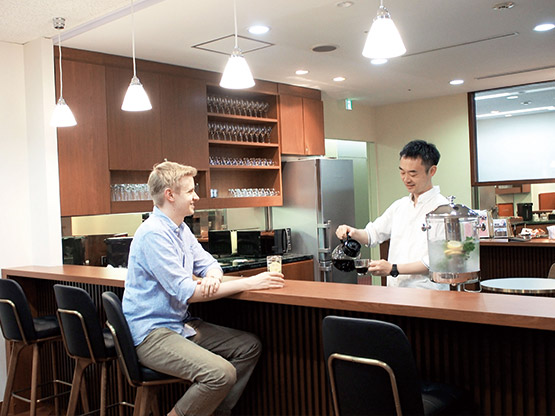 Our clients love:
Award winning views from our location. The Minato Mirai Bay was awarded being one of the most beautiful landscapes in 1997
Short, one-minute walk to our building from Sakuragi-cho station, one of the main stations of the Minato Mirai 21 district area.
Only twenty-five minutes train ride to central Tokyo by JR Line
Hulic Minato Mirai building, a huge facility that is combined with the office building and a popular shopping mall, Colette-Mare. Opened in March 2010, the Hulic Minato Mirai building is one of Yokohama's giant new commercial facilities under the spotlight.
Views from the coworking space overlooking the pacific coastline with the futuristic and cultural icons of Yokohama
If you are to succeed
Meet, test and try!
Don't buy a lie!
Ensure you protect your business by confirmation.
Ask to be connected to the internet – How long does it take? 
Ask if the provider is Tier-1.
Ask to be allowed to check download speeds.
Ask to speak to IT support: Are they in-house or a third party? Are they even in the country?
Ask to be given a phone number so you can try the service before you buy.
Ask for a phone rate card.
Ask to meet your dedicated receptionist. The receptionist is the front line of your business.
Ask about disaster transfer.
Ask if your phone extension can roam at no cost to other locations.
Ask if the wireless internet is secure.
Ask what kind of firewall can be set up for your network.
Ask to see the transparency code of the provider.
Ask if incoming callers outside office hours can dial '1' through voicemail to go to your mobile.