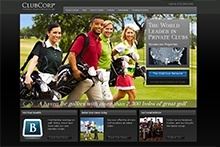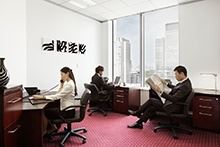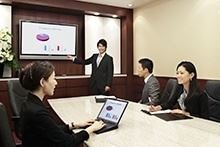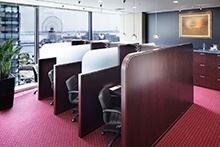 Sevcorp, the World's Finest Provider of Serviced Offices and Virtual Offices, has recently formed an alliance with ClubCorp, USA, Inc., The World Leader in Private Clubs, which will offer significant benefits to clients from both organizations.
The new alliance will provide Servcorp clients with special access to ClubCorp's private business clubs, golf and social privileges, along with discounts on resorts and hotels, and much more. This offer is available to Servcorp clients all over the world, so when clients travel to the United States, they can enjoy access to the facilities provided by ClubCorp.
Members of ClubCorp's family of clubs will also receive convenient access to Servcorp's prestigious office space, meeting rooms and other professional services. They will also have access to more than 140 premier locations worldwide which boast private workstations in fully equipped and wired Business Lounges. Members will benefit with exclusive discounts and access to custom packages – from Virtual Offices to fully furnished Serviced Offices.
"ClubCorp and Servcorp have backgrounds rich in similarities with a dedication to providing the most superior services in our industries. Our shared commitment to excellence is the driver to our alliance and we believe the additional value our combined offerings will bring our customers is certain to support their business and position them as leaders in their own markets," says Jennifer Goodwyn, vice president/general manager, Servcorp USA.
"Servcorp is an ideal alliance for ClubCorp because of its high-quality business services, its national presence and its impressive expansion plan. By partnering with Servcorp, we're able to enhance the value of membership by offering some of the best business services around," says Jamie Walters, Executive Vice President Sales & Marketing at ClubCorp.
About ClubCorp
Founded in 1957, Dallas-based ClubCorp is The World Leader in Private Clubs. ClubCorp owns or operates a network of more than 150 golf and country clubs, business clubs, sports clubs and alumni clubs in 24 states, the District of Columbia and two foreign countries. ClubCorp's scale and variety of clubs offer a haven for golfers with more than 2,300 holes of great golf, a paradise for tennis aficionados and a platform for business networking with our collection of business clubs in major metropolitan cities. ClubCorp's nationally recognized properties include: Firestone Country Club, Akron, Ohio; Mission Hills Country Club, Rancho Mirage, California; Capital Club Beijing; and Metropolitan Club Chicago.
Website: http://www.clubcorp.com/